Welcome to the Mother Load of Self Improvement Website Content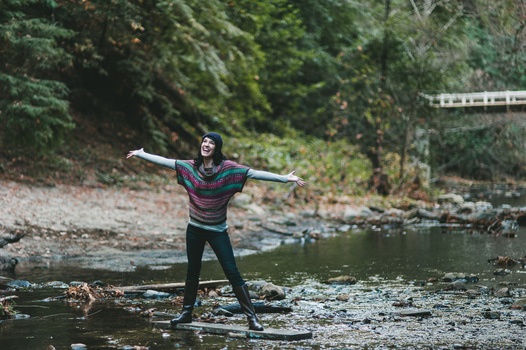 If you've got a Health and Wellness website that you're trying to promote or you just launched, then check this out. I just hit the mother load of content bundles.
365 Days of Self Improvement, Health and Wellness Themed Website Content for just $50!
With this content bundle from All Private Label Content, you have ready-to-publish content that you can use as the basis for your website or blog publishing, special report giveaways, ebook sales, email marketing, and wherever else you might want to incorporate this big, fat, brilliant bundle of informational goodness.
If your goal is to launch a health and wellness website in 2017, everything you need in the way of content is right here. I would not hesitate in grabbing this ultimate health and wellness content bundle so you can begin publishing immediately! Heck, I am seriously thinking of buying this myself, and using in my own health and wellness site.
Below is what's included in the Health and Wellness/Self Improvement 365 Days of Content Uber-Bundle:
15 Articles on Leadership
21-Page Report covering Anxiety and Stress
15 Articles on Stress and Anxiety
30 Emails on Stress and Anxiety
15 Motivation Articles With Quote Graphics
30 Articles on Home Organization
15 Self Help Articles
15 Articles on Insomnia
22-page report on Entrepreneurship
20-page report on Time Management for Entrepreneurs
One 5-page report on Body Image
5 Articles on Body Image
5 Emails on Body Image
5-Page Report on Bone Health
5 Articles on Bone Health
5 Articles on Bone Health
5-Page Report on Emergency Preparedness
5 Articles on Emergency Preparedness
5 Emails on Emergency Preparedness
5-Page Report on Creating a Fitness Plan
5 Articles on Fitness
5 Emails on Fitness
6-Page Report on Gut Health
5 Articles on Gut Health and Leaky Bladder
5 Emails on Gut Health
6-Page Report on Creating a Healthy Home Environment
5 Articles on Creating a Healthy, Sustainable Home
5 Emails on Creating a Healthy Home, Reducing Toxins
5 Page Report on HRT (Hormone Therapy Replacement)
5 Articles on HRT
5 Emails on HRT
5-Page Report on Medical Screenings and Vaccinations
Articles on Vaccinations
Emails on Vaccinations
5-Page Report on "Natural Nutrition – Nutrition from Food"
5 Articles on How to Get Nutrition from Food
5 Emails on Nutrition from Food
5-Page Report on Senior Care
5 Articles on Senior Care
5 Emails on Senior Care
5 Page Report on the Mind-Body Connection
5 Articles on Emotions and Your Health
5 Articles on Improving Your Emotional Health
5-Page Report on Whole-Body Workout
5 Articles on the Whole Body Workout
5 Emails on the Whole Body Workout
15 Articles for Natural Women – Hormone Health, Herbal Medicine
15 Articles on Mature Woman Health – Menopause, Anti Aging
PLUS, buy now and get a BONUS GIFT with purchase of this GIANT website content package:
A license to the Speedy APLC Publisher plugin that allows you to automatically import and schedule all the posts into WordPress. No copying-and-pasting or messing around required.
That's an unbelievable offer for an entire year's worth of content and tweets for one great price!
Just think of the potential to take this content and totally customize it to your own business. Add your own expertise if you have it. Interview experts who may specialize in the topics covered. Turn this into paid classes, workshops and whatever else!
What a fun, awesome website builder for 2017. Why not grab it and start earning online today!
(You have to scroll down to get to the Buy button!)