PLR Freebies for You - July 2019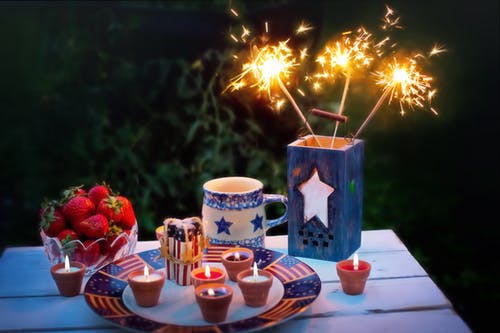 Hey there! Some really nice offers are coming up in July from a variety of private label rights content sellers. I don't know if my timing will always jive with what these awesome producers will be doing.
So, I wanted to be sure that in case you're not already receiving mails from them, you can hop on each of their lists and even get a taste-test of the quality of content they create. As always, everything I recommend here on Wordfeeder promises PLR (private label rights) to publish this content under your own name. You can copy, paste, edit, add to this, take snippets... this is the joy of done-for-you content!
Also, if for some reason you're just tuning in, let me give you a quick heads-up covering what exactly you can create with prewritten content like this on your side.
Ebooks, special reports, e-guides

Email content, email autoresponder courses, e-newsletters

Checklists, tip sheets, member resources

Supplements to your coaching packages

Journal prompts, planners, workshop content, courses

Infographics, social media graphic shareables,

Video courses, Facebook lives, Youtube instructionals, video slide shows

Podcasts, webinars, telesummit material

...anything else you can think of!

The one exception is that PLR that you purchase should not be resold as PLR. It's just not a scrupulous thing to do, as there are real creators working hard to research, write and produce this content. However, you can most definitely use any or all of the PLR packs you purchase from people like me and my writer friends, to create courses and other types of info products (as listed above) to sell. PLR also works when utilized as blog posts, social media articles, internet articles and yes, even printables for your in-person coaching events.

So, all of this said, I have some fantastic freebies for you to scoop up and get to know some of the professional I rely on to create incredible, high value content. Give these a whirl and tell me what you think!

For Health Coaches, Wellness Experts. This would make a great ebook giveaway to get more signups to your list. It's from Piggy Makes Bank, and they publish content in a variety of niches, from health to self help to business and more:
7 Days of Self Care from Piggy Makes Bank (NEW content!)

For 6-Figure Business Coaches & Consultants, Marketing Experts:
How to Easily and Effortlessly Create a 10k Per Month Recurring Income Stream from Coach Glue

For Cooking Bloggers, Low Carb Publishers, Healthy Recipe Sharers:
"Taste Test" from Kitchen Bloggers: 3 Original PLR Recipes and 12 Images

For Self Development Publishers, Motivational Speakers & Authors, Productivity Experts: Alice Seba's Publish for Prosperity Self Development Content. This looks fascinating and helpful: Time Calculator with PLR Rights (productivity tool)

For Internet Marketing Experts, Digital Product Creators, Online Business Pros: Alice Seba's List Magnets Business Content - 40 Facebook Marketing Tips + Social Media Graphics