Wordfeeder Done-for-you Content - Tips and Tricks
Got a question about PLR article publishing, list building or content marketing? Email it to dina@wordfeeder.com. I'll do my best to give you an answer. If I don't know something, I'll find someone who does and share what they suggest. Then we all learn together. Win-win.
---
August 1, 2019
How to Set Up a Journaling Challenge Using Done-for-You Content | Wordfeeder
Tonight I saw a rainbow, and I thought it could be a promise for peaceful times to come. Can't we all use a little peace and serenity in our lives? I know I can. I am enjoying some right now, taking pleasure in writing this message to you. I hope you are, as well.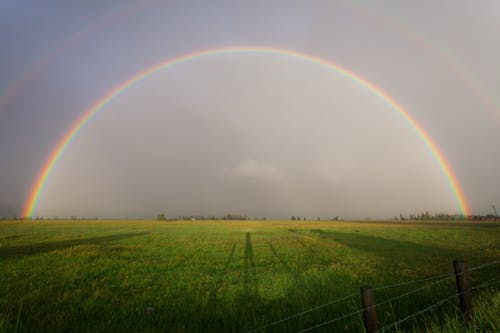 I just wanted to give you a final reminder that if you didn't pick up the Peaceful Summer 10-Day Journaling Challenge to share with your readers, you may be missing out!
It won't take much effort at all to set this up and get your readers warmed up to the idea of some introspective writing.
First, let's do a quick run-through of HOW to set this up, in case you don't know....
Continue reading "How to Set Up a Journaling Challenge"
July 24, 2019
Is it Worth Targeting the Emotional Health Niche?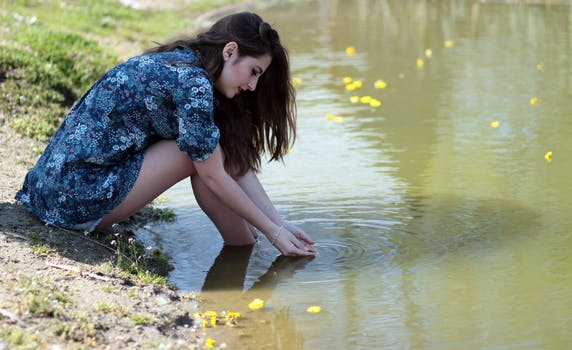 Are you wondering what's a good and profitable niche to hone in on as a blogger? The Emotional Health niche remains one of the biggest profit generators. Whether you are a life coach, therapist, counselor, run a mental health or relationships blog, or just want to offer emotioal support to your home and family or health and wellness readers, there is no shortage of a need for new and helpful advice in this niche........
Continue reading "Is It Worth Targeting the Emotional Health Niche?"
---
July 9, 2019
Emotional IQ and Why Your Small Business Demands a High One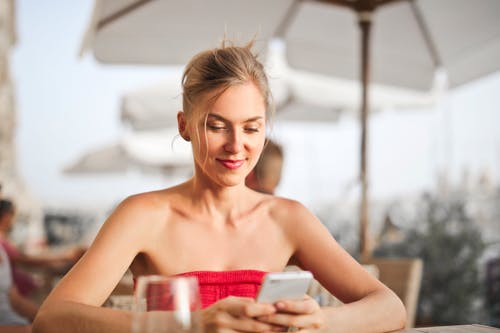 Good morning! What motivates you to keep going in your business every day? I am one of those people who never runs out of willpower. I thought everyone was like this, but no. I will try anything, provided it's something I'm interested in pursuing. (Meaning, I know what I do well and I do a lot of it, and I don't steer off the path too often!)
A friend of mine wants to get into refinishing and selling furniture and home goods. She digs that retro country feel, whitewashing, stuff like this. It's her talent. But she gets caught up in stuff that doesn't matter really, and this derails her. For example, she keeps telling me (and all of our other friends) about another woman we know who also refurbishes furniture. She thinks that the woman basically stole her idea, and steals all her ideas!
Continue reading "Emotional IQ, and Why Your Small Business Demands a High One"
---
June 28, 2019
A Shortcut Technique to Boost Affiliate Income from PLR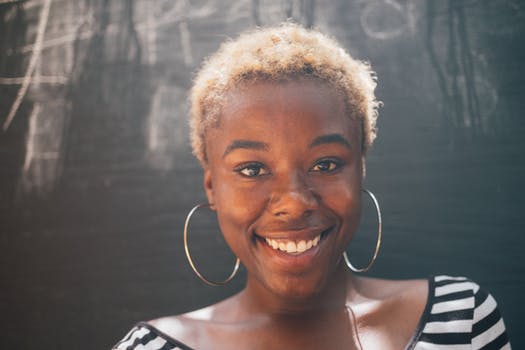 Happy Friday, everyone! I wanted to share a thought with you today. There was a time not too long ago when I didn't recognize the importance of being an affiliate in online marketing - that it's all part and parcel of being successful in this industry. Everything is tailored for lower prices (meaning, versus a service-based business), lots of freebies to grow your list, monthly membership that offer freedom and flexibility, and everyone supporting each other by becoming an affiliate of each other's products.

I DIDN'T KNOW THIS when I first came online in 2004! I just had no idea. In fact, my very first client, a life coach kicking off a Christmas themed start-up, tried to introduce me to these concepts and I just did NOT get it. I had this whole idea that I was bringing corporate expertise to the table and that more people should be following ME and my lofty ideals and standards. NOPE!

So, let me tell you a shortcut that probably a lot of the best affiliates already know about. But, as always, it takes me millennia longer than everyone else to catch up.
Continue reading "A Shortcut Technique to Boost Affiliate Income"
---
June 29, 2019
PLR Freebies for You - July 2019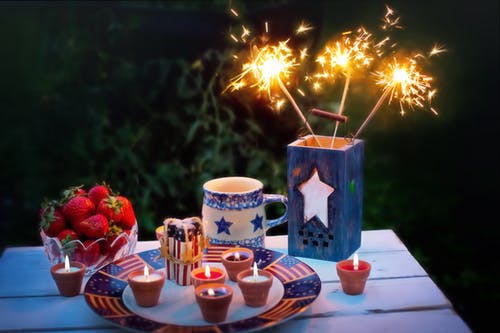 Hey there! Some really nice offers are coming up in July from a variety of private label rights content sellers. I don't know if my timing will always jive with what these awesome producers will be doing.
So, I wanted to be sure that in case you're not already receiving mails from them, you can hop on each of their lists and even get a taste-test of the quality of content they create. As always, everything I recommend here on Wordfeeder promises PLR (private label rights) to publish this content under your own name. You can copy, paste, edit, add to this, take snippets... this is the joy of done-for-you content!
Also, if for some reason you're just tuning in, let me give you a quick heads-up covering what exactly you can create with prewritten content like this on your side.
Go here to continue reading "PLR Freebies for You - July 2019"
---
June 5, 2019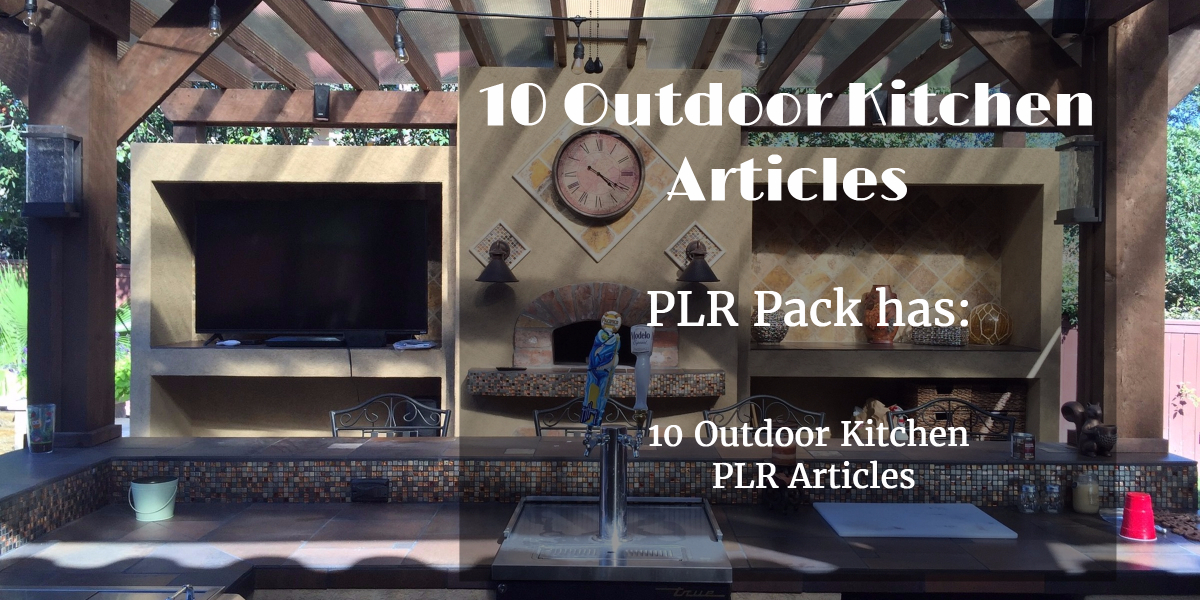 Hi Friends... I went walking along the creek with my dog yesterday. Spotted a really cool outdoor space nearby the water. From what I could see, there was a small patio, outdoor bar area, meat smoker, barbecue grill, and I thought I saw music speakers as well. Looked like the perfect backyard area for grown-up play!
Coincidentally, I was just peeking around at April Lemarr's content from over on Niche Starter Packs. She has some really interesting topics that I think your home and family or simple living readers would enjoy. I've come across articles on bee keeping, raising chickens, and one really pretty one that's related to food which honestly I can't find right now but I'll keep on looking.
For now, I thought that Outdoor Kitchen articles would definitely get people looking your way, especially at this time of year. Early June is my favorite, at least for the northeast US. Hope you're enjoying some equally balmy days as we are.
So, this pack of PLR (private label right) articles from April is just waiting for you to turn it into blog posts, or a short ebook to give away in exchange for new signups. Here are the titles, and please note that April also offers text files along with her MS Word document downloads. I recently found out from a customer of mine that text can be helpful for any designers who work on a Mac, and therefore won't be able to view MS Word documents sent via email. So this is something I'll have to consider offering my own customers in the near future.
Meantime, here's the list of articles in April's Outdoor Kitchen pack that's just $10.95
---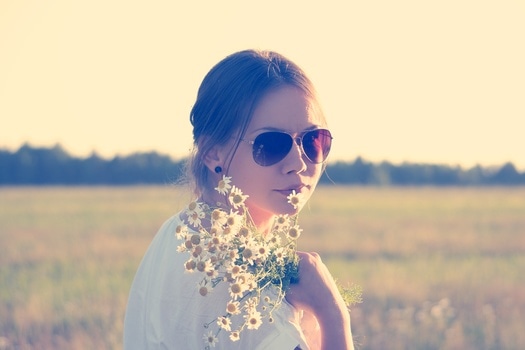 Health Coaches! Thinking about creating an ebook to sell on your site? This is a GREAT idea with tons of profit potential for you. Online info product sales can work as a set-it-and-forget-it project... well, almost. Every once in a while you must check in to make sure everything is functioning correctly. But for the most part, once all the elements are in place for your ebook selling project, you can breathe a sigh of relief and go enjoy yourself!
Continue reading "Step by Step Essential Oils Ebook Creation"
---
March 8, 2019:
Selling Habits of Very High Online Income Earners

One of my favorite ways to gain new selling insights online is by observing people. I watch for what seemingly successful marketers DO rather than say. Or, maybe I consider what they say but then compare what they're suggesting others do to what THEY actually do.
One of the very high-income earning bloggers sends me mail. One thing I always notice is the way she arranges her message. First, she talks about how she's been able to generate millions with her blog and that's allowed her the freedom to do X, Y, and Z. Then, in the next breath she tells her reader that she's offering a course that they will only have a very limited window of opportunity to get in on at this particular price. With likely millions on her list, she is bound to prosper GREATLY just from sharing a course in this manner, for a limited time only.
Continue reading "Observing Very High Online Income Earners"
---
February 25, 2019: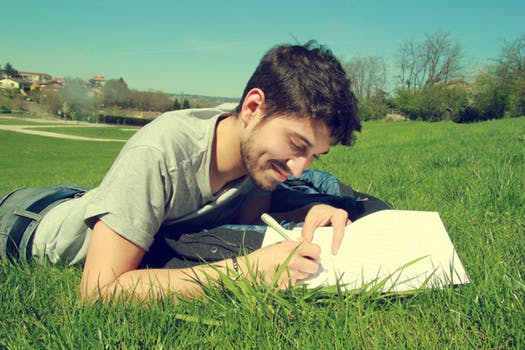 Do you have what it takes to be an influencer? If there's someone you "follow," what compels you? Some of the influencers online who seem to garner a large fan base do so because they know how to lead with words. So let me tell you what I've noticed about people like this and how they communicate.
Influencers have something that other people want. It could be success, a high income, a posh lifestyle, good looks, fashion sense, training in some specialty area, or something else. Sometimes it's all of those things and more.
Continue reading "How Do Influencers Communicate?"
---
February 7, 2019:
Variables that Affect Your Email Open Rate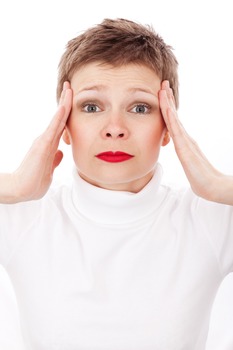 So, I went from being a copywriter who works for clients and only sends an email newsletter one or two times per month, to a daily emailer who sells out of my inbox.
In my observation with growing a list the second time around, here's a list of variables that affect your email open rate:
Continue reading "Variables that Affect Your Email Open Rate"
---
January 5, 2019:
How to Set Up and Sell an Empowerment Course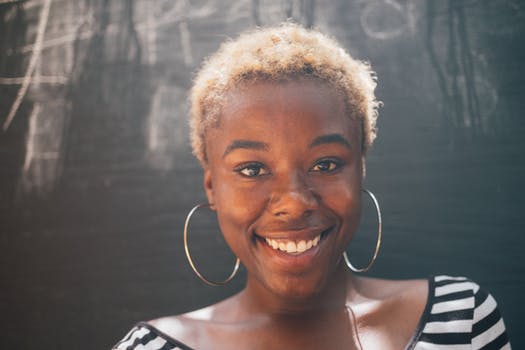 Hi there, coach or expert! I recently released some brand-new, gorgeous and inspiring online course material for the New Year. The Believe in Yourself! Empowerment course is ready and waiting for you to share this with your readers, and make an impact as a coach in 2019. So I thought I'd also help you out by giving you a few different scenarios on how EASY it is to set this up and start selling it to your readers as an affordable alternative to pricy coaching hours. Feel free to grab this helpful tutorial and save it in a document of your own so you can reference it later if you need to...
Continue reading "How to set up and sell an empowerment course..."
---
October 9, 2108: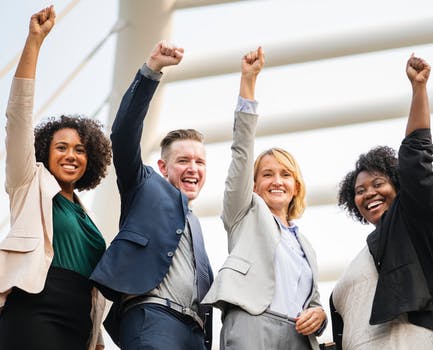 Hello, friend... I wanted to talk to you about the products you offer on your website. DO you offer products? If not, today could be the day this changes, and you change your life. Not being dramatic here. ;)

If you're working yourself to an early grave trying to persuade clients to pay hourly fees that are not in the budget, you're doing it wrong. Listen to this:

Your time equals money. So if you bring home 7K this month, but your calculated hourly rate spent working to make that money turns out to be $10 per hour, you did not win. And you should win!
Continue Reading "Coach, Have You Set Up Your Product Suite Yet?"
---
October 4, 2018:
They'll Say YES to a Self Care for Entrepreneurs Challenge, Workshop or Boot Camp! Rebrandable Content for You to Publish and Profit from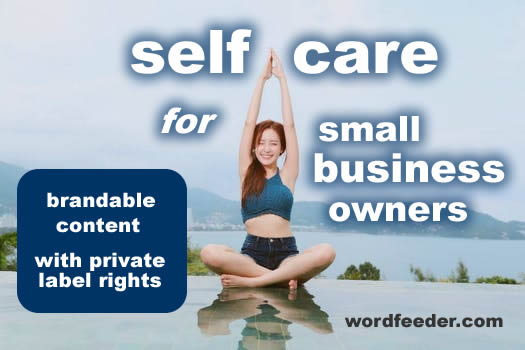 Hi, coach or expert! Self Care for Entrepreneurs is one of my absolute favorite topics. Today's a good example of why. I just released a brand-new 30-day gratitude content pack and I am tapped out. But I have to keep going because more work needs to be done. Maybe you can relate? So, for about 30 minutes this morning I stepped away from the screen and went trotting down the road with my little dog. Feeling better now!

If you're a taskmaster like I am, then you know that it's all too tempting to skip that walk or wait until 1 a.m. insomnia to start your yoga routine. But you probably also know that the longer you sit and stare at the glowing machine, the more mistakes creep into your work and the more crazed you'll become. ;) This spills over into every area of your life, including your relationships and your health.....
(Continue reading "'Tis the Season to Run a Self Care Boot Camp")
---
October 3, 2018:
How and Why to Run a 30 Days Thankful Challenge This November
Hey, coach or expert! Gratitude season is fast approaching. If you're thinking of grabbing the 30 Days Thankful Guided Journaling content from Wordfeeder, here are some quick tips on what to do with this content. (Don't forget, it's currently on sale for $10 off when you purchase all 30 days' worth, which totals 14,821 words)

Also, if you purchased the Attitude of Gratitude 30-Day Challenge that I wrote last year, but you never got around to publishing it? Heed the below suggestions and you can make these wonderful words go far for you!
Continue reading "How and Why to Run a 30 Days Thankful Challenge This November"
---
Sept 27, 2018:
Does Your Money Mindset Hold You Back from Charging What You're Worth?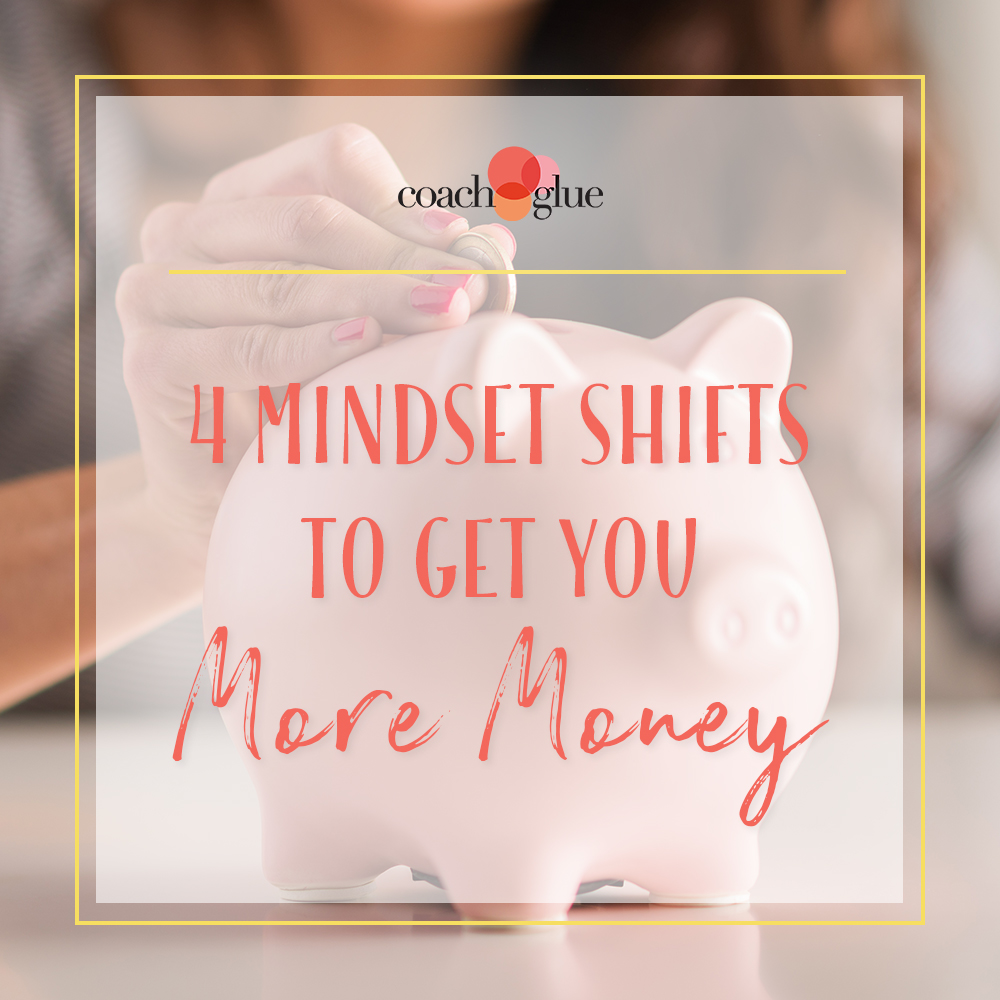 Hey, Coach or Expert! You work so hard, and you put so much thought and care into serving clients. So what stops you from charging more? It could be your money mindset.
Do your clients have the very same issue - they can't bring themselves to raise their rates? But yet they need and deserve to be compensated for their time and talent.
Pricing is tricky for coaches, but it's a double-edged sword. You know you're worth more than you're currently charging. But if you raise your rates, clients might not be on board with the plan. You worry that they might even decide to stop working with you!
Continue reading "Does Your Money Mindset Hold You Back from Charging What You're Worth?"
---
Sept. 18, 2018:
Brand New Keto Recipes AND Images Plus a Sneaky Tip to Get You More Signups and Sales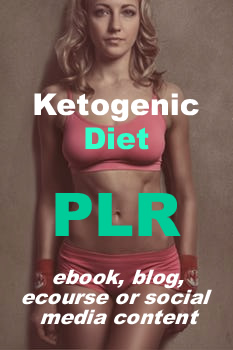 Hey there, low-carb bloggers! This is Dina from Wordfeeder again. Are you publishing to the ever-growing ketogenic diet crowd? First things first, here's a tip: pretty ladies and hunky dudes GET the clicks. Don't forget to show lots of "after" photos in your keto blog along with the recipes you share. You'll find a ton of free pictures of attractive people on sites like Pixabay.com and Pexels.com.

If you already purchased my 30 days of low-carb and keto content, then you've already got a great, sought-after series of keto and low-carb eating tips in your hands that addresses ALL the most common questions your web searchers want to know. Now all you need is MORE recipes to blog, share on social media, make giveaways out of to build your list, and more.
"Continue reading "Brand New Keto Recipes and Images Plus a Sneaky Tip to Get You More Signups and Sales"
---
Sept 14, 2018: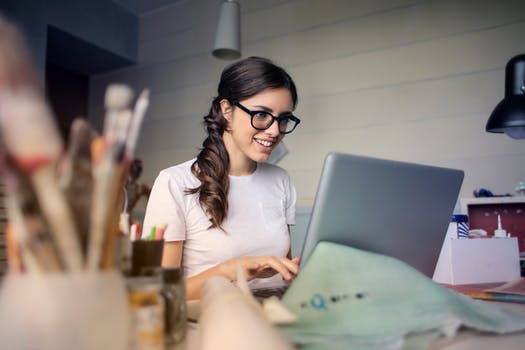 Hey, friend. If you publish private label rights content in your blog, then you'll want to get some techniques under your belt for making that content your own. To do this, you can write the entire article (or set of them) if you want to. But, that takes time, and we're looking to save time. So I'm going to take a free article from the FREE PLR area of our website, and demonstrate how to quickly edit a how-to article to become a "personal blog post".
Continue reading "Legit Methods for Personalizing PLR to Make Blog Posts"
Sept. 14, 2018: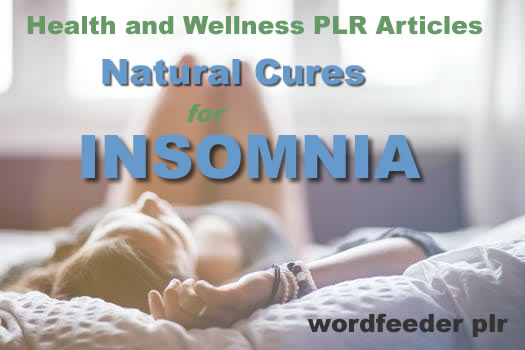 Profiting from the Insomnia Natural Cures Niche: Tips, Amazon Products to Promote
Hey guys… so I was doing a little more work on the Natural Cures for Insomnia Profit Producing Project. First, the articles in our 9-article pack that now includes 15 social media blurbs aren't JUST for the health and wellness crowd. They'd be just as well received by your parenting, home and family, self help, and simple living audiences. Home remedies and natural cures are more popular than ever! So, here are some ideas if you need affiliate products to link to from your blog:
"Continue reading "Profit-producing Tips and Amazon Products for the Insomnia Niche"
---
Sept. 7, 2018:
NEW Self Development PLR Content: Two Creators, Singing in Harmony...
Beautiful Vision Journal Designs from One, Awesome Motivational Writing from the Other
Hey, busy self development blogger! We're focusing on motivation this week at Wordfeeder. I'm feeling pumped now that school's back in session and I can 100% laser focus on writing content and teaching how to make money online. Hopefully you're catching the fever, too! So, I just got word that Alice Seba's team has launched a $9.95 pack that covers motivation.


This dovetails nicely with the beautiful 5-year vision journal planner pack that Lynette Chandler has just released. I love it when great writers and awesome artists jive together. Do these people even know they're singing harmonies of the same tune? Hope so!
Continue reading "New Self Development PLR: 2 Creators, Singing in Harmony"...
---
August 23, 2018:
About Page Copywriting Hacks: The Exact Questionnaire I Use with Clients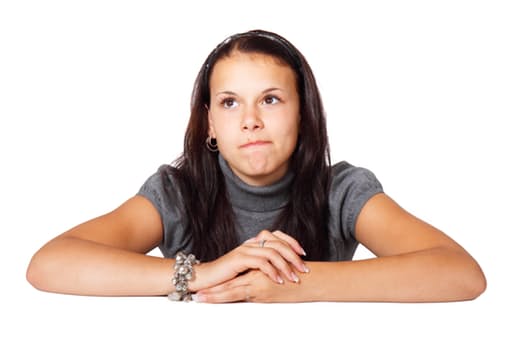 Hi there, online business owner... have you thought about how important the About page of your website is? It's the first place folks show up to after spotting an interesting article or promotion of yours. People will tend to click over to your About page to take a peek at who you are, before typing their email address into the sign-up box on your site...
Continue reading "About Page Copywriting Hacks"
---
August 17, 2018:
What to Blog About in September? Fresh Content Publishing Ideas and Tips for Getting More Eyes on Your Website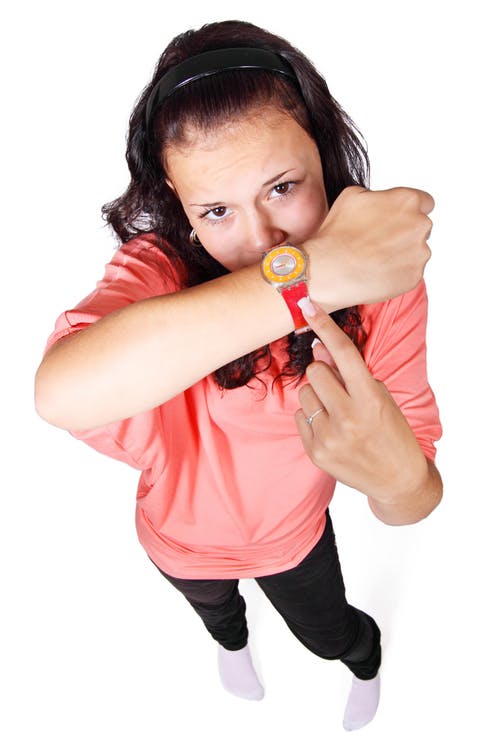 Hey, my busy blogger friend! Do you have kids? It's hard to believe that for many, back to school is already a reality. This leaves internet moms with more free time during the day to plan their blogging schedule for the next few months.So, have you thought about September content publishing? It's creeping up fast...
Continue reading "What to Blog About in September: Fresh Content Publishing Ideas and Tips for Getting More Eyes on Your Website"
---
August 8, 2018:
Profit from the Lucrative Halloween Market Online - New Tips for 2018 Plus an Early Bird Special on Evergreen Halloween Content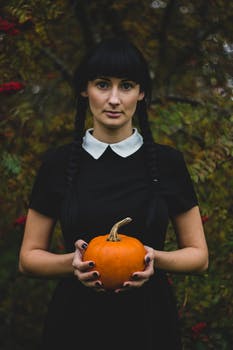 Hi, busy marketers.... If you blog to the home and family or holiday and seasonal audiences, then you'll be tickled to know that Wordfeeder has some terrific Halloween content with private label republishing rights, that you can publish for profit in so many ways.
Our pre-written content was designed to help you focus more on quick blog posting and monetization, rather than slaving over the writing. The coupon code EARLYBIRD is already populated into the checkout area. So you'll see it after clicking BUY NOW on the bottom of the sales page. Pick and choose the Halloween packs you want. The 15% off savings applies to any or ALL of these packs! And hurry, I plan to take this out of circulation as fall edges ever closer.

Here's my quick breakdown of how to set up your Halloween content for success...
Continue reading "Profit from the Lucrative Halloween Market"
---
August 6, 2018
Sharing Your Stories as an Entrepreneur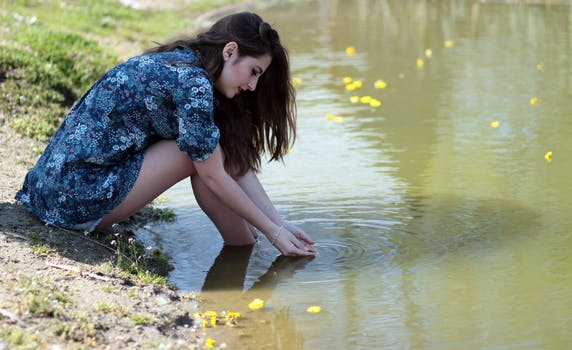 One of the trickiest aspects of marketing your business online is managing to NOT sound like everybody else. Sure, you've probably heard that in marketing copy, it's all about the "you." We address the customer directly our website content, asking, "What's the one thing YOU burn to know about (whatever)?"

But what happens when we ONLY talk to the reader about THEIR needs and THEIR questions and THEIR problems that need solving? We forget that they want to know a little bit about us, the small business owner, the mysterious person behind the magic curtain.
Continue reading "Sharing Your Stories as an Entrepreneur"
---
July 25, 2018:
Sales Funnels 101 - All You Ever Wanted to Know About Using Sales Funnels to Boost Your Profits Online
Hey, friend! This week we're talking about sales funnels, and how they can be used to maximize your profits while minimizing your daily sweat and toil online. I'm learning as much as you are, thanks to these great resources I keep finding from my trusted colleagues online.
Check out this week's tutorial, Sales Funnel 101: All You Ever Wanted to Know About Using Sales Funnels to Boost Your Profits Online
---
July 20, 2018:
Best PLR Memberships on the Web in 2018
Searching for a reliable ongoing source of PLR content?
The potential to make quick work of blog post creation, email marketing and info product selling is unlimited when you have PLR sources that never run dry. If you plan to buy pre-written content, then you want the best you can possibly get. And if you want to really go gangbusters with your online moneymaking effort, then it makes sense to sign up for a monthly PLR membership.
Continue reading "Best PLR Memberships on the Web in 2018"
---
July 5, 2018:

3 Amazing Content Packs from Alice Seba that Will Teach Your List How to Get Massive Traffic Using Paid Advertising. The First One is FREE.
Hi everybody! Dina from Wordfeeder here and I hope you had an awesome 4th of July or the non-US equivalent of a great summer weekend! We always attend the same very excellent barbecue and this year's fireworks were exceptional.

So, if you're back online and chomping at the bit for some great marketing content to share with your list of learners, I've got something awesome for you from Alice. This is for people who want to know the ins and outs of how to get massive traffic using paid advertising online. You can share it with internet marketing readers, business bloggers, your coaching clients, your Instagram followers, or whomever you think would find this info helpful. I can always use a few new tricks myself, so I may even pick this up and put Alice's advice into action.
Read more about Alice's free offer here.
---
June 30, 2018:
Content Publishing Tips for Christian Bloggers - Interview with Kelly McCausey of Daily Faith PLR
Do you blog to the Christian community? If so, you're likely to find a rapt audience right on the World Wide Web. If you're interested in "going pro" with your faith-based blog as a way to connect with other Christians while also creating income to support your family, then read on.
Many Christian people take their hopes, fears, dreams and relationship problems to the internet. Even those who may have wandered from the church may search for God online. They're craving comfort during troubled times. They seek words of virtue from those who uphold Christian values in their everyday lives.
Continue reading "Content Publishing Tips for Christian Bloggers"
---
E-Course and Online Workshop Selling Secrets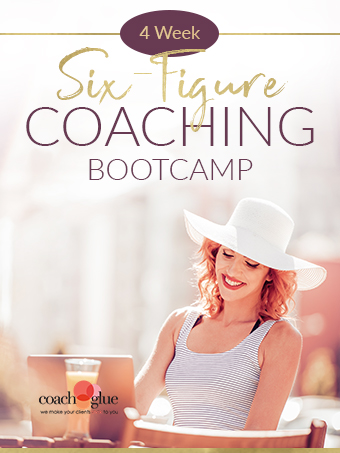 Hi, Coach... You may wonder how high-level coaches manage to compound their income online while working less. I'll tell you exactly how in this briefing, below:

Here are a few reasons to add ecourses and workshops to your coaching product arsenal if you don't already:

An ecourse or workshop appeals to your fans and followers because it saves them money compared to hourly coaching rates. So simply by offering an online course or workshop, you get to turn those "maybes" on your list into "yeses."

An ecourse can be customized over and over again, saving you tons and tons that you would have invested creating each course from scratch. Each of your clients works a little differently than the next. Just think of the possibilities of customizing the 6-Figure Coaching Workshop to several common online biz models.
Continue Reading "Ecourse Selling Secrets"
---
June 14, 2018
How to Create a Press Kit that Attracts Positive Media Attention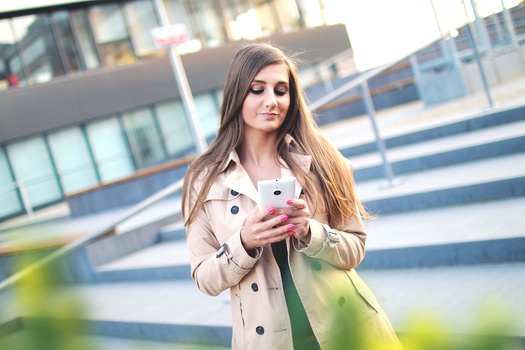 Do you promote your business via press releases that you submit on the web and/or to newspapers? Then you should ideally have a company press kit. A press kit is, in essence, a media-ready promotional package. Your press kit should be as professional-sounding as possible, and accessible via PDF download format from the PRESS or MEDIA page of your website.
The purpose of a company press kit...
(continue reading "How to Create a Press Kit")
---
June 5, 2018:
Wondering How to Leverage Pre-written Health Content to Profit from Online?
Here Are My Best Tips for Boosting Your Online Wellness Blog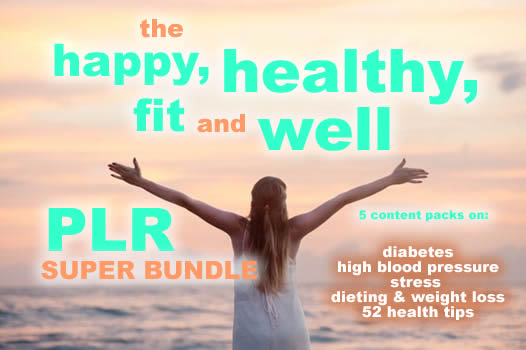 Hi there, natural health publisher... are you having a productive and profitable day? I certainly hope so. This is Dina from Wordfeeder and I wanted to talk to you about all the amazing things you can do for your online income simply by finding free and low-cost, private label rights health content to share with your c
First, let me point you in the direction of one of our outstanding health and wellness content packs. It's the "Happy, Healthy, Fit and Well" super bundle containing 12,463 words of high quality articles on widely searched health topics.
So let me tell you what I love about this content pack:
It's huge! There are more than 12,000 words total here. Topics cover diabetes, blood pressure, dieting and weight loss, and a bonus bunch of miscellaneous helpful health tips. Here's one of them now: "Zinc lozenges work to suppress coughs as well as soothe irritated throats. The zinc boosts the virus-zapping immune cells." Tips like these are short, sweet, helpful and perfect for any number of publishing uses online. Video slide shows are hot right now - you can easily paste these into a video to publish that will do wonders for your site traffic and visibility online.
Continue reading "How to Leverage Pre-Written Health Content to Profit From Online"
---
May 31, 2018
PLR Pitfalls and How to Overcome Them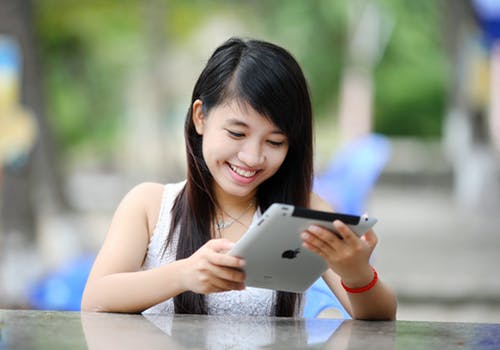 Do you take advantage of pre-written content (PLR - stands for private label rights) to drive traffic to your blog or website, connect with your email list by sharing articles, create ebooks to sell and giveaway as list-builders, make ecourses, and record videos for people to benefit from?
PLR is super awesome to use as a website and brand-builder because the work's already been done. For people like you, who may not enjoy writing, there are people like me out here who are only too happy to do the researching and article-creation for you.
However, I fully admit that just like anything else, PLR comes with its share of challenges. As a writer and seller of PLR, I try to read my customers and predict their problems so I can provide solutions even before they crop up.
Continue reading "PLR Pitfalls and How to Overcome Them"
---
April 23, 2018:
Create a Gardening E-Guide that Sells Year After Year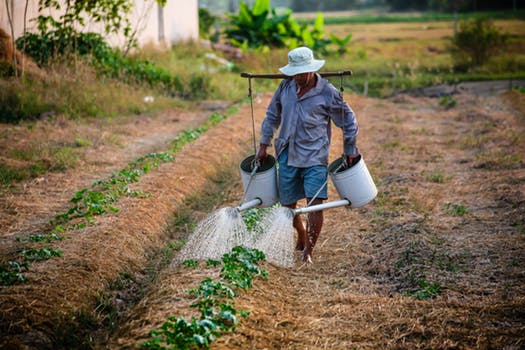 Ever think about selling a gardening guide? You can easily make thousands on gardening guides you sell online, year after year. New gardeners really value this type of information and will pay to have their own desktop e-guide to consult, rather than Googling each time they want to plant something new or have a question.
here are some quick tips for you to keep in mind when creating and selling a gardening guide that's built from PLR (private label rights) content:
Decide if you'll be editing, or publishing as-is. If your name is on this content and you want to make it your own, I'd do a good job of editing to make it unique. Remember that PLR can serve as the "research" portion of your draft if you want it to.
But if your site is a more generic website where you aren't going for authorship status, then I'd say it's okay to sell a gardening guide using unedited PLR content if you want. It's really up to you and how you intend to make use of the information.
(Continue reading "Quick Tips for Selling a Gardening Guide Online Using PLR")
---
April 18, 2018:
Create a Self Care Challenge to Profit from While Helping People. PLR Content Makes it Easy!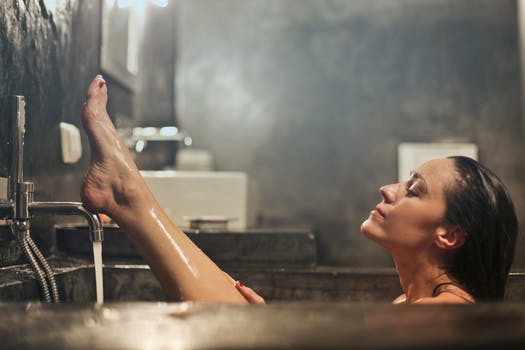 Hey friends, in case you missed it, I decided to extend the offer on the Self Care for Small Business Owners pack. You can STILL grab all of this great content for just $17 using the coupon code SELFCARE, until Friday, April 20, 2018!

I like to write articles and tips that teach people things they didn't know. This content is well written and includes some of my favorite practices to help undo the damage of spending too much time frozen in one spot at the computer. I know, because I live this, and I'll bet you and your readers do, too.
Continue reading "Creating a Self Care Challenge from PLR Content"
---
April 12, 2018: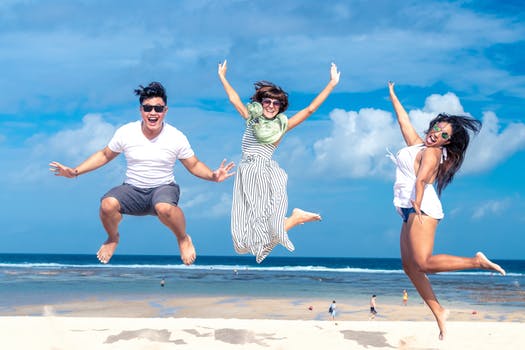 Hey, busy blogger! I have some awesome Pinterest profiting tips for you to snag and run with.

I love having a list because I get to inspire people to take action (I hope), and initiate profitable partnerships. This is a really cool thing. So, there's been some Pinterest chatter lately. I've seen marketers are on Facebook promoting courses that teach you how to make money on Pinterest.

Continue reading "Pinning...Winning!"
---
March 3, 2017: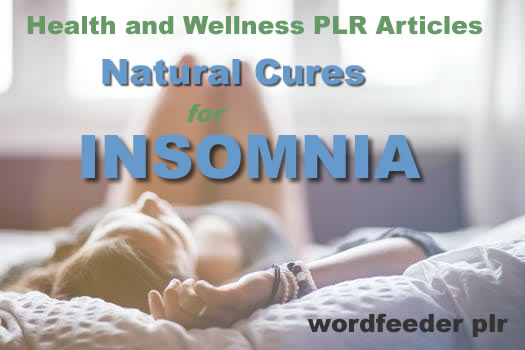 Hey guys… so I was doing a little more work on the Natural Cures for Insomnia Profit Producing Project. First, the articles in our 9-article pack that now includes 15 social media blurbs aren't JUST for the health and wellness crowd. They'd be just as well received by your parenting, home and family, self help, and simple living audiences. Home remedies and natural cures are more popular than ever! So, here are some ideas if you need affiliate products to link to from your blog:
---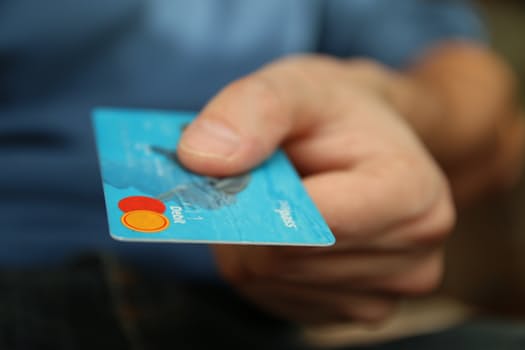 Hey, blogger friend! Do you sell ebooks or ecourses? My gardening ebook sales have kicked up again because we are approaching gardening season here in the northeast. People are getting restless, waiting for the warm weather and dreaming of putting those peas in.
I just opened my email to see a couple of ebook sales come in this morning. I launched my gardening website and ebook a few years back. I worked hard on this project, researching zone-specific planting instructions to create an entire planting guide's worth of information. Then I set it up to sell on e-junkie, and I also published a gardening website offering helpful articles designed to drive traffic. I worked hard to write and publish the articles all through the active growing months.
Continue reading "Seasonal Ebook Sales to Keep Income Flowing..."
November 9, 2107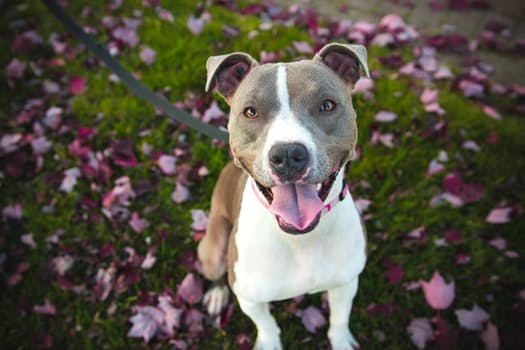 Wondering how you can get your niche website out in front of more people? Hoping to become an authority site so you can start pulling in high numbers of leads and sales every day? Search engine visibility has a lot to do with the quality of websites that link to yours. This is called inbound links. The higher quality website that links to yours, the better your own website will perform in a web search.
---
Blogging For Dollars Q&A
How do bloggers make money?
Bloggers earn money by setting up a number of automated passive income sources on their blogs. Pay Per Click (PPC) ads, native ads, paid advertising, memberships, online courses, and information products are just a few ways to make money that routes into your PayPal account in varying amounts.
Continue reading "Blogging for Dollars"
---
July 8, 2017: Segment Your List. Earn More Online!
How to Earn More from List Segmentation: Old-School List Building the New School Way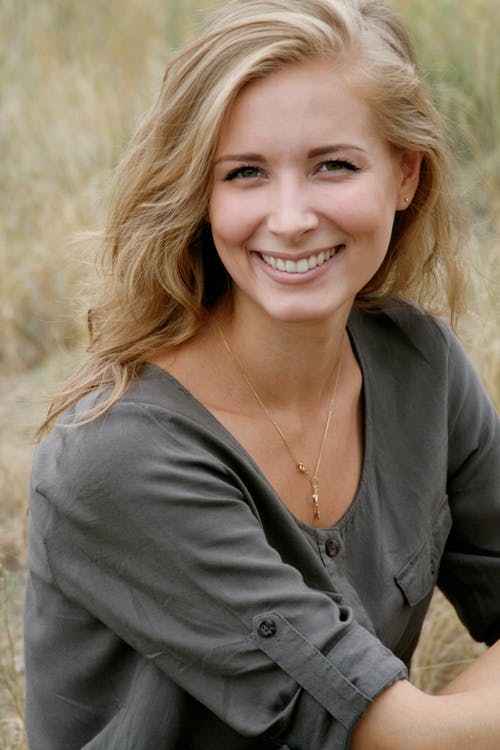 Everybody has a target market, right? You know this if you're blogging to a specific audience. Here on Wordfeeder, my general audience is PLR shoppers. I know this is very broad, so I created some different pages to hopefully attract various segments of the PLR market. Which one did you arrive on to find my site? Was it Health and Wellness? Petcare PLR? Business building?
The other day, I was reading Kelly McCausey's Your Amazing Website Bundle offerings. She has a ton of great stuff in there. You may want to check it out if you're on the hunt for talented and trusted service providers who can help you start running your online biz like a boss.
I couldn't help noticing that Kelly segmented her list. Right in the lineup of offerings, she has special incentives for people with different types of businesses. I smiled when I saw that. Kelly's one smart solopreneur for sure.
Continue reading "Old School List Segmentation the New School Way"
---
June 26, 2017: PLR Implementation Tips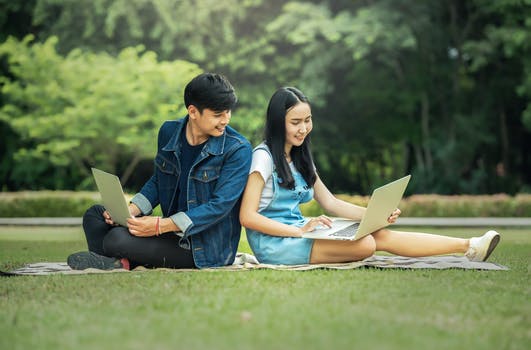 What could you do with an E-Guide on Essential Oils? Tons of things...
Offer to your new customers as a complimentary gift.
Place a buy link on your blog so people can grab one if they want.
Set up as an ecourse, with a few tips or an article per day sent via an autoresponder.
Print it out and make copies to hand out at your next EO sales party
Publish a tip a day on your social media group.
...all of the above, and whatever else you can think of.
Here's how to quickly set up an ebook on essential oils:
Place all of your Essential Oils PLR content into an easy-to-find folder on your computer.
Gather some images that you have the rights to publish.
Continue reading "Steps to Creating an Essential Oils E-Guide"
---
May 22, 2016: Deep Thoughts on PLR Selling and Internet Marketing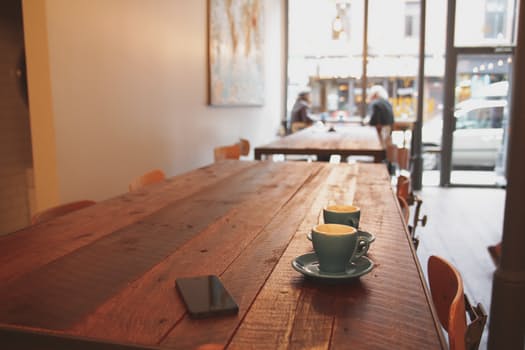 If you plan to show up to the party, bring something. I'm sure that's a rule of etiquette that most of us are familiar with. It's also a good tactic if you'd like to make strong and profitable connections in the world of online marketing.
I know that it's really difficult to make the full transition from the working person's mindset to the free-wheeling online business mentality. It has taken me probably 14 years to come to a full understanding of just how different these two worlds are.
Continue reading "Internet Marketing and What Are You Bringing to the Table?"
---
I'm just going to do a quick drive-by here for those who want to set up a PLR content membership on their website and use Amember to do it.
A few tips for you to remember about Amember:
The membership costs less than $150 and it's for a lifetime. So, no subscription renewal. Pretty freaking cool if you ask me.
Continue reading "Stuff I Learned Setting Up an Amember Membership on My Website"
---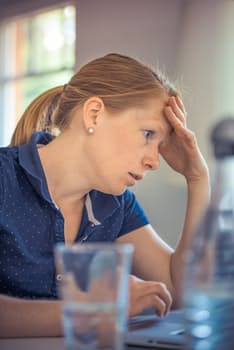 You may have heard that if you blog to earn money, you have to post something every day. That probably seems like a lot of work. And if blogging is your side gig, then yeah, you may lose track of your blogging goals while in the throes of obligation that is life.
However, it IS possible to blog every day, just like you brush your teeth every day or you log into your favorite social media account every day, or you walk your dog every day.
(Continue reading "Ditching Perfection as a Blogger")
---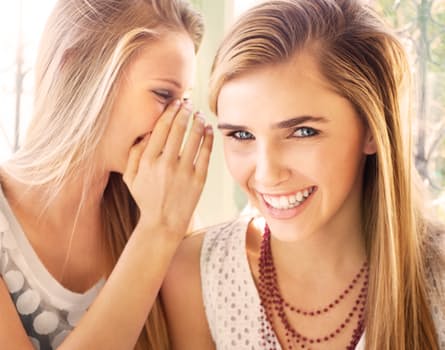 I've been saying this for years, but my copywriting clients generally needed a lot of convincing.
I believe that if you want to attract website visitors who are either ready to buy, or almost ready to buy, you should choose search terms that phrase a very specific problem they're having. This problem, of course, should be something that your products or services have been designed to solve.
What sorts of problems do people type into a search engine?
Continue reading "Use the Right Search Terms to Attract Paying Customers"
---
I'm not going to lie, blogger or wanna-be blogger. I'm writing this to light a fire under your butt.
If you're reading this, you're probably wondering what posting blog articles has to do with earning money via the web. Does this actually work? How does it work? How do you turn a blog or website into an automated income generator?
Lots of people go into blogging thinking that they'll magically make a ton of money, by mere virtue of having the blog alone.
Maybe they think that Google Adsense ads will be the thing that bumps them into a higher income bracket.
Maybe they figure that posting a few articles on their blog now and then will cause their home-based, service-oriented business to take off into the six-figure range...
Continue reading "How to Grow a Profitable Online Business by Publishing Articles"
---
You need a lot of content on your blog if you want to drive traffic and sales.
At some point, all new bloggers come to this realization. It occurs to them after putting up a blog, posting to it a few times a month and peeking at their web stats to see depressingly low numbers.
What's a busy blog owner to do? Surely you've read the advice on how to come up with ideas for blog posts. Yes, you can write your own articles, interview other experts, put out a Q and A column on social media, post product reviews, and that sort of thing.
But what do you do when you're tapped out of ideas, or you're just too busy to write content from scratch? What then?
Continue reading "Where to Get Web Content for My Blog?"
---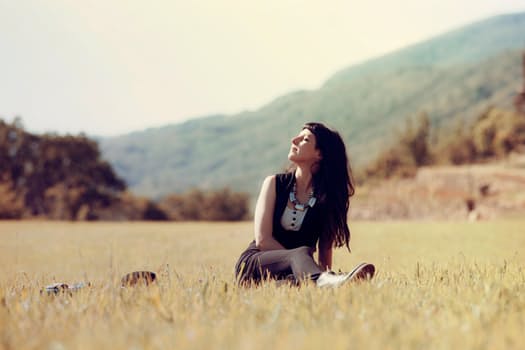 Let's be honest. Lots of small business owners either can't afford, or don't want to pay, a copywriter.
Being able to afford or not afford something is purely subjective, of course. Paying for copywriting services is an investment in the future of your business. After all, the more you market and the more website content you create and post often, the more quickly you're bound to be found by more people. And that means the more profit you're likely to bring in.
While all of this may be well and good, it still stands to reason that some people just do not want to pay for a copywriter during the early growth phase of their business.
So, what should you do if you're one of them?
Continue reading "What to Do When You Can't Afford a Copywriter?"
---
Not sure what to do with the FREE PLR Content packs given away by Wordfeeder and friends?
Recently, an online marketer friend of mine shared her method of customizing the freebie pack that I give away routinely on how to sell stuff online by publishing web articles...
Continue reading "How to Customize PLR Content for Your Audience"
---
I had a writer ask me recently how long a web article should be. On average, they're anywhere from 400 to 600 words, but that doesn't mean yours can't be as short as 300 or as long as 1,200.
Copywriters tend to think in word counts. They want to know how many words the client needs. If you're posting articles to a blog or an information site, then it's not so much how many words appear on the page, but whether you've explained one aspect of the topic or answered the question effectively.
Continue reading "How Long Should My Web Articles Be?"
---
Sources in the online business world say YES, you can definitely earn passive income on a variety of tried and tested marketing tools designed to help people manage their content marketing more effectively.
Why product comparisons?
(Continue reading "Can You Earn Decent Money Posting Product Comparisons on Your Website?")
---
Interested in learning how to create, market and sell information products, like e-books, e-courses, coaching workshops, instructional videos? Before you jump in, read this crash course in sales page 101. Below, some must-know tricks to ensure sure no one leaves that gorgeous sales page of yours without clicking Buy Now or at the very least, giving up their contact info!
Must-Have Sales Page Criteria: Convert More, Earn More
Keyword-stock your page title, H1 and H2 headlines.
Be sure to use keyword terms that people will be searching for. To find out what types of phrases people might use to hunt online for what you've got, do a Google search for the Google Keyword tool. Select a phrase that's somewhere between specific and broad. Too specific, and no one will find you. Too broad, and you're competing with the rest of the world and will never be found. So strike that happy medium, and then include that exact phrase right in your H1 and H2 headlines, as well as your page title...
Continue reading "Killer Sales Pages and How to Maximize Your Earning Potential There
---
If you're in the marketing for cheap article writing, then let me introduce you to PLR. PLR stands for Private Label Rights content. It works slightly differently than you're probably used to, but with far more impressive, expedient, and money-saving results.
Right now, internet writers are busily researching hot content topics that work with your niche. The articles they're producing may sometimes seem a little vanilla, yes. But rest assured the information is accurate, the grammar up to snuff. And the content itself delivers great information that your readers definitely would be interested in knowing about.
Continue reading "Cheap Article Writing"
---
Do you struggle to come up with topics for your newsletter? Feel like you're behind the eight ball in terms of always having to think up something before you miss your monthly deadline?
Routine and consistency are the key to building a following via email communication. I'm going to share with you some great tips for effortless newsletter creation using PLR.
Continue reading "How to Use PLR to Advance Plan Your Company Newsletter"
---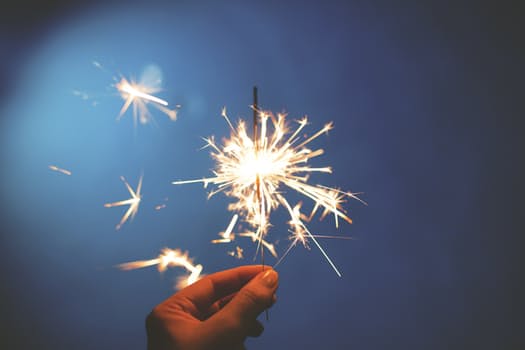 One thing I've always fantasized about is content-planning my websites for the entire calendar year.
Have you ever considered this rather smart and productive way of working?
Many content niches are seasonal. For example, traffic will be much higher for a gardening website in the spring and summer than during November and December.
Continue reading "Planning a Year's Worth of Website Content"
---
You can definitely put in an order for a single blog post, though I have to write it from scratch and that costs more than purchasing pre-written, PLR article bundle packs.
Also, the price is higher for a single blog post, especially if you would like to be the exclusive owner of the content.
Continue reading "Can I buy a blog post from you?"
---
Let me explain how you can save a ton of money on PLR content while still coming away with original, high performance content that's crafted "expressly for you."
Normally, when you work with a copywriter who creates your articles from scratch, each article takes about 2 hours from start to finish. That includes writing, then sending edits back and forth with the client a few times before it sounds perfect.
Continue reading "How does PLR Content Save You Money?"
---
How is PLR Content a Lot Like Hiring an Intern?
Have you ever thought that it'd be great to have your own, personal intern to do the dirty work of running key aspects of your business? You could delegate things like research, administrative tasks, and simple writing.
Continue reading "How is PLR Content a Lot Like Hiring an Intern?"
---
One of the best things about PLR content is that there's probably an ebook already in existence that you can purchase, brand, and sell on your website immediately.
Even if there's not a ready-to-sell ebook available, there's probably a website content bundle that includes a set of articles that will work perfectly for this purpose. Use the PLR content to fill up your ebook with great information that your readers want to know more about.
Continue reading "How to Use PLR Content to Create and Sell an Ebook"
---