Review of Wordfeeder's "Attitude of Gratitude 30-Day Challenge PLR"
Review by: Susie O'Dea, Master PLR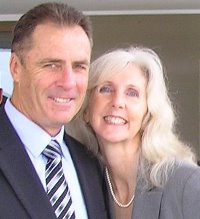 "Dina asked me if I would review her 'Attitude of Gratitude' articles and exercise PLR packs. To be honest I wasn't sure what to expect, as I love reading self help, inspirational books, and have a positive, optimistic attitude. So Dina's content was going to have to be really good to impress me before I could give my honest review!
Well, it was easy to give my review as they're excellent! They were deep and meaningful and kept me reading!
"Useful Across Many Niches"
What I also liked is they can be used across many niches, which means they are not just targeting one specific market. Anyone can benefit from an attitude of gratitude! These packages will certainly help you to grow your list however you decide to use them.
As Dina has created them as a series... 6 days in each pack... you can easily create a free 6 day autoresponder ecourse. If you are creating a relationship with your new customers, you may even want to be super generous and offer them the full 30 days for free.
Alternatively, you can use the first 6 free days to lead your customer into your own paid product. They can receive the first 6 days free and then pay for a further 24-day challenge to learn an 'Attitude of Gratitude'.
Either way your customer will love this content and learn to trust you, as you will be providing them with quality and useful information."
Susie O'Dea, Master PLR
How to Order Your Attitude of Gratitude 30-Day Challenge PLR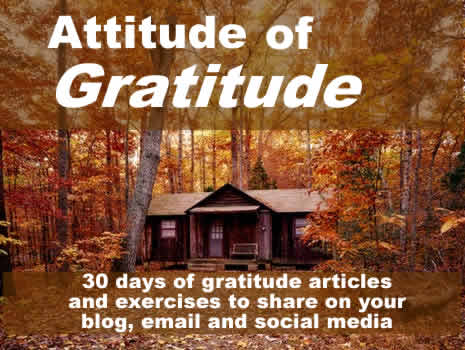 Are you ready to run an Attitude of Gratitude 30-Day Challenge this November or December? Thanksgiving, Christmas or any other December holiday is a perfect reason to create community, connect with your people and share a positive message.
IN FACT.... I decided to version this content for Christmas. So if you'd prefer to publish these thought-provoking articles but with a "30 Days Blessed This Christmas" Theme... you can do that, too! Once you place your order you will see that BOTH a Thanksgiving Gratitude AND the "30 Days Blessed This Christmas" files are accessible from your account.
Click BUY NOW, and get your choice. Purchase one pack of five articles, OR buy all 30 days of content together and enjoy a discount!
"Yes, Dina... I'm ready to buy ALL 30 articles, and get $5 off my order!"
Please use coupon code 30DAYS at checkout to receive your $5 off!
Once your order processes, you will receive an email containing your MS Word file or files. Your content (both "Attitude of Gratitude" and "30 Days Blessed This Christmas" versions) will be available for instant download via the Wordfeeder member area.

This is Dina with Wordfeeder PLR, and I'd like to thank Susie O'Dea of Master PLR for her kind review of this series of Gratitude PLR articles and exercises.
As always, if you have any trouble with your order, please contact me via email. Thanks so much for supporting my freelance business! I love what I do. Does it show?