Sign Up to be Our Affiliate
Hey there. Are you interested earning affiliate commissions by promoting great, done-for-you articles, content packs and private label rights products to the people on your list?
You might be the perfect candidate for our affiliate program if you meet at least one of the following criteria:
You and I already know each other from the internet marketing world
You and I have met recently through mutual, trusted contacts
You are a past or present copywriting client of mine
You and I have teamed up on projects before
You already have a list of contacts that you regularly communicate with and sell to
You're adept at using social media
You're comfortable working with blogs, posting affiliate links, etc., and have some experience with all of the basic "online marketing" software platforms
You and I work in complementary fields
(PLR content selling plays nicely with the coaching, health and wellness, mommy blogger, WAHM, copywriting, self improvement, fitness, work-from-home, creative, web design, food blogger, pet care, and holiday niches, to name a few.)
Are you on JV Zoo? Then find us there.
Wordfeeder is just getting started with our affiliate program. I'm on the hunt for some great people to partner up with.
I currently use JV Zoo to promote PLR content from Wordfeeder. So if you already feel comfortable with their platform, then sign up over at JV Zoo to receive our new PLR alerts. Also, leave me a note in the Affiliate Request area so I know where I know you from!

Sign up to get your FREE PLR Quick-Start E-Guide.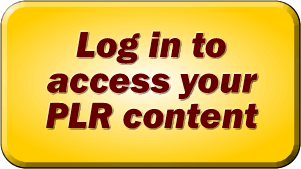 Sign up
Recently Added:
BRAND NEW Health and Wellness PLR on Warrior Plus! 10 Articles, 10 Essential Oils, 10 Dollars
A Perfect Time Management Course to Teach Your Coaching Clients
NEW Release! Time Management PLR is Perfect for Your Business Minded Readers
Self Improvement Content on How to Stop Wasting Time
We're LIVE with Brand New Time Management / Productivit PLR. "How to Stop Wasting Time" - 9 Articles Total
Content on Yoga for Weight Loss - Everything You Need to Start Earning
JUST LAUNCHED Weight Loss Bundle! "Losing is Winning When You Blast the Fat" Dee and Dina's PLR Bundle NOW ON SALE
Business Content: Zapier PLR Pack - NEW from Sue. F
NEW PLR RELEASE! Natural Beauty Secrets for Women in Their 40s
NEW: "Losing is Winning" Weight Loss PLR: Lose Weight Without a Gym Membership
Article Selling Secrets - Announcing Wordfeeder's NEW E-Course for Prolific Writers
Weight Loss PLR Mega Bundle - Special Offer Coming Soon
Boost Your Essential Oils Sales With Fresh, Informational PLR Content
NEW Essential Oils PLR: DIY Blends and Recipes - Memorial Day Weekend SALE
Wordfeeder Original Body Image PLR on Sale
Brand NEW Dog PLR - Intro Price on a Highly Targeted Niche Topic
Internet Marketers: What Do You Bring to the Table?
Promote "Wise Woman's Way" Productivity PLR on Warrior Plus
Cute Call to Action Graphics from White Label Perks
Dog PLR on Potty Training Puppies
Stuff I Learned Setting Up an Amember Membership on My Website