Best Teacher Gifts PLR - Single Article Now Just $1 for More than 1,100 words!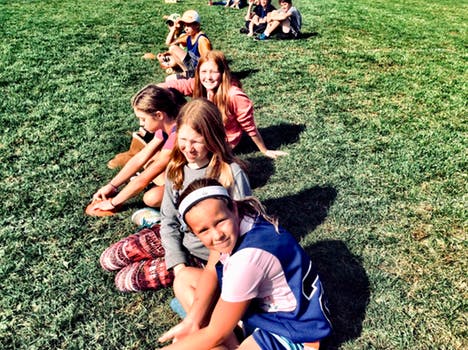 School's Almost Out! What Will You Blog This Week? Here's an Idea...

"Best Teacher Gift Ideas" - Content is Already written and done for you
Hey there. This is Dina from Wordfeeder PLR. Are you thinking what I'm thinking? YIKES... school's almost out! You've got a frenzy of last-minute plans to wrap up, and one looming item on the to-do list for everybody with kids is THIS:
What will you get the teacher for an end-of-the-school year gift?
I've been racking my brains, and maybe your readers have, too. So I thought I'd help you out, and I typed up this quick article of thoughtful, unique and somewhat frugal gift ideas that would make just about any teacher feel special and loved after another year of giving his or her all to the students in class.
You can purchase the PLR rights to brand, edit and publish this article any way you like!
Now Just $1 for this timely high quality article
Contents: More than 1,100 words in an MS Word document, delivered instantly via email upon receipt of purchase. Yours to publish and share however you like!
Here's a screen shot of the content: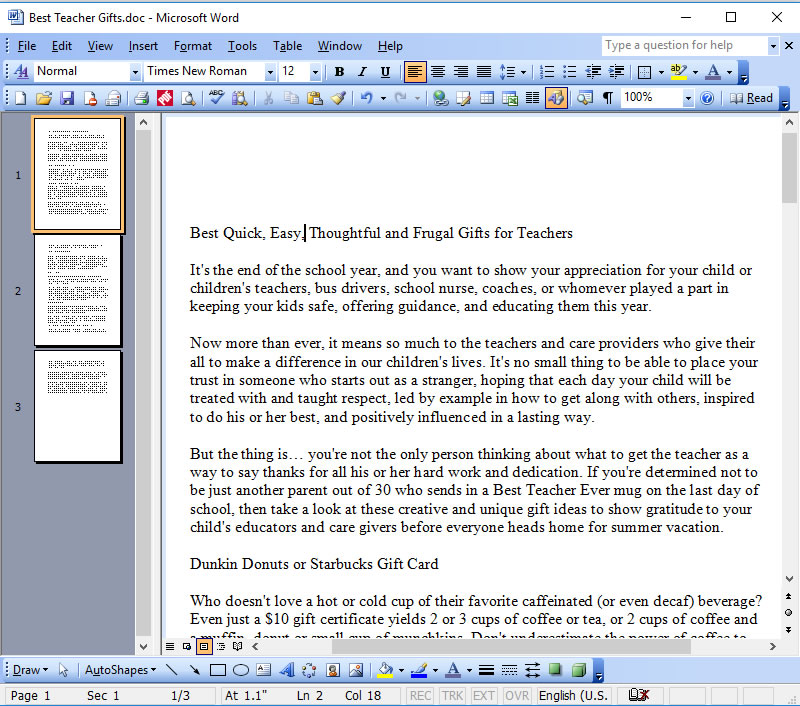 What is PLR?
PLR stands for Private Label Rights content. Ever hear of private label wine? You get to buy the wine, then put your own brand on it to resell. Well, our content is just like this. Not as wonderful as wine, but you could be enjoying a glass or two instead of slaving over the computer researching and writing this from scratch.
Other words for PLR include done-for-you content, ready-to-go content, and prewritten content. The content you find here on Wordfeeder is some of the best around.
How Can You Use This Content?
Paste this article into a fresh blog post. Add a stock-free image and hit publish. Pop it into a dailiy or weekly email that you share with your home and family readers. Whip up a quick newsletter issue with Best Teacher Gift ideas as the theme. Add to an existing "summer survival" ebook (more PLR content on this topic coming very soon!
How to Profit with PLR Content?
Sell your ebook for an agreeable price point.
Offer as a more budget-friendly alternative to pricy coaching or memberships
Add our content to your existing coaching or member packages and private member resources
Make this content into an email series - an article, image, and a short upsell message for 5 days, 7 days, 14 days, 30 days... up to you!
Give away ebooks or offer an online email series as a way to get more subscribers onto your list.
Add Amazon links, product reviews, recommendations and images to your blog posts. Don't forget your affiliate ID so you can ensure passive income!
Publish this content as blog posts and add native ads, ebook promotions, member signups and other neat stuff to the sidebar that you can sell or give away to grow your list
Grab this ARticle for Just $1!
1,100+ words... would run you about $150 if custom written for you by a professional


Did You Know? You also get a TON of FREE PLR articles inside your Wordfeeder member area. Once you check out, be sure to log in and look in the top menu under FREE PLR.
How to Access Your PLR Articles:
File arrives via email upon receipt of online payment. Download again and again from your member account for the lifetime of your membership which is free to sign up. THANKS for supporting my freelance business. CHEERS to you in yours!
More Home and Family PLR Articles, Ebook Content and Ecourse Material