Need Some High Quality Internet Marketing and Online Business PLR Content?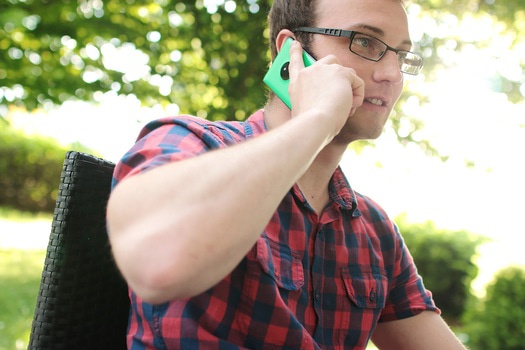 Wordfeeder is sniffing out the most reliable sources of business and marketing PLR content that we can find on the web. This page is the place where you can find the latest trending topics, and grab ready-to-go content when you need it fast.
November 9, 2017: Internet Marketing for Seniors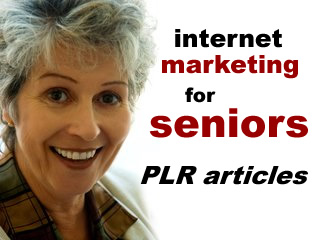 Seniors have much to offer the world which has changed a lot since they were kids. But what's in the financial future for the baby boomer generation?
It's time to get older folks up and running with their own online businesses. Internet Marketing for Seniors PLR lets you show them exactly how.
Here are just three of the many compelling article titles in this huge Internet Marketing for Seniors PLR article pack that comes from PLR Guru Tiffany Lambert:
What Seniors Need to Know About Working on a Computer from Home – 468 words
Embracing a Can Do Mindset as a Senior Entrepreneur – 433 words
How to Avoid Getting Scammed as You Learn – 418 words
The total content provided here is 15 articles, a 5-page report, and generous list of companies that you can sign up for as an affiliate to boost your earnings.
This pack's only $20 - what a deal, Ms. Lambert!

Ebook and Ecourse Business PLR
Need Done-for-You Business Content?
We have enough to make a huge Biz Startup E-Guide that you can brand and sell as your own!
Check out Wordfeeder's 2017 Small Business Startup Packs. I'm releasing these chapter by chapter so get on our list if you want to be notified of the next installment! (You get tons of free PLR when you sign up)
What to Do With This Done-for-You Business Start-Up Content?
Make an ebook that brands your own business. Set up as an autoresponder series. Publish as individual blog posts. So much use for this high quality business startup content!
Searching for an Ongoing Supply of Business PLR Articles?
Monthly Business Content Membership from Piggy Makes Bank - Get the Discount Now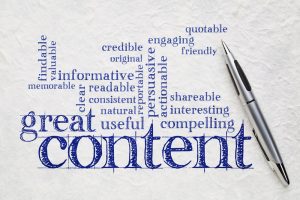 Hey, business blogger. Are you daunted by the need for constant business content to keep your internet marketing, small business or online business blog out in front? Do you need a steady flow of done-for-you business articles to create free and paid courses from, set up autoresponders, drive traffic to your blog and stoke conversations and sell products on social media?
I've bought business articles from Piggy Makes Bank, added my own flair and my own wording and examples. It's been rather fruitful and has saved me a lot of time.
So, lucky for us both, that Tracy and Susanne of PMB just launched their Business PLR Monthly Membership. If you order in time, you could save yourself a bundle on business content - so go check out their sales page and take action on behalf of your business today!
June 21, 2017: Time Management PLR Deal from Wordfeeder
*Wordfeeder Original Content*
"How to Stop Wasting Time" 9 PLR Articles Now on Sale
Hey, Dina here. I'm the owner of this site and I just released a brand spanking new PLR pack that speaks to your audience of Time Management and Productivity Seekers.
How to Stop Wasting Time includes 9 articles, 5,813 words, and works perfectly to sell as an ebook, ecourse, or even just as some awesome blog posts to drive more traffic to your Productivity blog.
Read the article titles on this page. And don't miss that sweet deal of $10 off the original price!
June 9, 2017: Friday Zapier Product Review PLR from Sue
Fresh, Hot PLR on Zapier for Online Biz Owners
Zapier helps you manage your time online. Think your readers are weary of copying and pasting, liking and sharing? Zapier does the work for us all. Set it and forget it with Zapier. This PLR talks all about it.
Here's more about this amazingly helpful app, to share with your internet marketing readers and earn from. This all-new Zapier PLR is from Sue at Buy PLR Today.
Contents Include:
Zapier Report – 3,831 Words, 14 Pages
Powerpoint Slides – Brand and edit
Ready to use MP4 Video
8 Royalty Free Images
25 Tweets – short snippets to share on Twitter
Editable Powerpoint Infographic
PLR License
Go to her sales page for the full list, price and other details. :)
Older Offers on Done-for-You Business Content. Please check links to see if active!
May 22, 2017: Digital Business Ecourse Content
TODAY ONLY: Grab "Your Fast-Track Guide to a Digital Business in 4 Weeks" Ecourse Package on SALE
Teach your readers step-by-step how to get their digital business up and running in just 4 weeks. 4 Digital Business Guides are included in this internet marketing PLR pack from Alice Seba. Topics covered:
1. Planning Your Digital Business
2. Setting Up Your Website
3. Creating Your Hot-Selling Product
4. Marketing Your Hot-Selling Product
* 4 Digital Business Worksheets
* 4 Detailed Checklists
* 4 Course Delivery Emails
* 4 Professionally-Designed Ecover Sets
* 1 Lead-Generating Opt-in Page
This offer ends tonight, so grab it right now.
May 18, 2017: Cool Call to Action Graphics
I adore hand-drawn images, especially when they're as cute as these call to action graphics from White Label Perks (click to take a peek).
It takes real talent and effort to create something like this. And honestly, hand-drawn is so much better than computer generated. Just a really fun way to draw attention to your marketing and social media posts.
Grab your PLR image pack of Fun and Feminine Call to Action Graphics from Kelly. Love it!
May 8, 2017: Get Great PLR on How to Increase Focus
"Increase Your Focus" PLR articles and photo pack
Your readers are not always focused on staying productive. But they really want to be!
Here's a hot PLR pack from List Magnets on How to Increase Focus.
Articles include:
Increase Your Focus for Better Productivity illustrated private label rights (PLR) report (3,897 words / 8 images) will teach your readers why focusing is so important in their lives. Topics include:
• Why focus is important
• Multitasking
• Tips to improve focus
• Strategies to improve focus
• Exercises to improve focus
• How to deal with focus issues
• Using applied focus
• Getting started
…and more.
Give your readers the information they need to increase their focus and become more productive.
April 20, 2017: Business Blogging PLR - 65 Posts in All
You have a blog. We have your blog content!
Business bloggers and internet marketers, don't get behind on blogging. Keep fresh content bringing in the earnings with 65 blog posts from Coach Glue.
Can you think if any reason to NOT grab these 65 done-for-you blog posts to automatically update for however long?
You can do 2 months of posts, or stretch it out to a full season... depends on the timing of your blog schedule. It's up to you! Change this content, make it your own, publish, profit and enjoy.
Get 65 blog posts for only $17 today :)
Older Offers on Awesome PLR Content (check links to see if expired or not)
Help Your Readers Master Slideshare with this teaching pack of PLR content
Marketing Top Tens to Build Your Audience
Coach Your People on List-Building Tasks and Tactics
Wordfeeder PLR FREEBIE! Teach them how to Grow a Profitable Online Business by Publishing Web Articles
Click here for OLDER business PLR offers from Wordfeeder and Friends