Need Some High Quality Internet Marketing and Online Business PLR Content?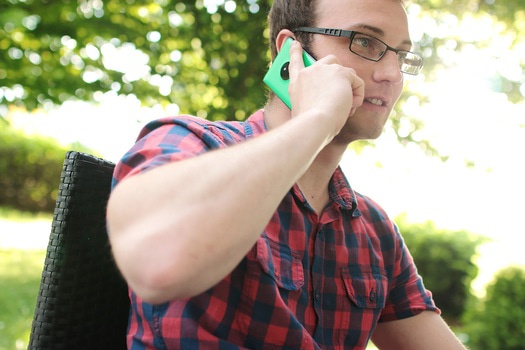 Wordfeeder is sniffing out the most reliable sources of business and marketing PLR content that we can find on the web. This page is the place where you can find the latest trending topics, and grab ready-to-go content when you need it fast.
Small Business Start-Up E-Guide and Ecourse PLR is Here
Brand NEW Time Management and Productivity PLR from Wordfeeder
Fresh on Friday: Zapier PLR Pack from Sue F.
Digital Business 4-Week Ecourse PLR: SALE, TODAY ONLY
Call to Action Graphics from White Label Perks
65 Pre Written Blog Posts from Coach Glue
Tiffany Lambert's "Get Out of Debt" PLR Content
How to Host a Challenge from Tiffany Lambert
Ebook and Ecourse Business PLR
Need Done-for-You Business Content?
We have enough to make a huge Biz Startup E-Guide that you can brand and sell as your own!
Check out Wordfeeder's 2017 Small Business Startup Guide PLR Pack 2 covering "Creating Your Portfolio and Work Samples". This is the second in my ongoing series of business startup advice PLR packs. Pick and choose your favorite, business related topics to add to your course. Make an ebook that brands your own business. Set up as an autoresponder series. Publish as individual blog posts. So much use for this high quality business startup content!
Searching for an Ongoing Supply of Business PLR Articles?
Monthly Business Content Membership from Piggy Makes Bank - Get the Discount Now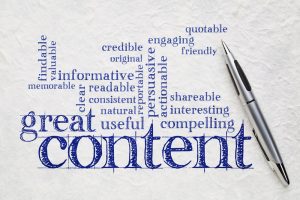 Hey, business blogger. Are you daunted by the need for constant business content to keep your internet marketing, small business or online business blog out in front? Do you need a steady flow of done-for-you business articles to create free and paid courses from, set up autoresponders, drive traffic to your blog and stoke conversations and sell products on social media?
I've bought business articles from Piggy Makes Bank, added my own flair and my own wording and examples. It's been rather fruitful and has saved me a lot of time.
So, lucky for us both, that Tracy and Susanne of PMB just launched their Business PLR Monthly Membership. If you order in time, you could save yourself a bundle on business content - so go check out their sales page and take action on behalf of your business today!
A Giant Bundle of Good Stuff for Your Website
Ends July 14! Kelly McCausey's Your Amazing Website Bundle SALE on a TON of Content, Website Services, Products and More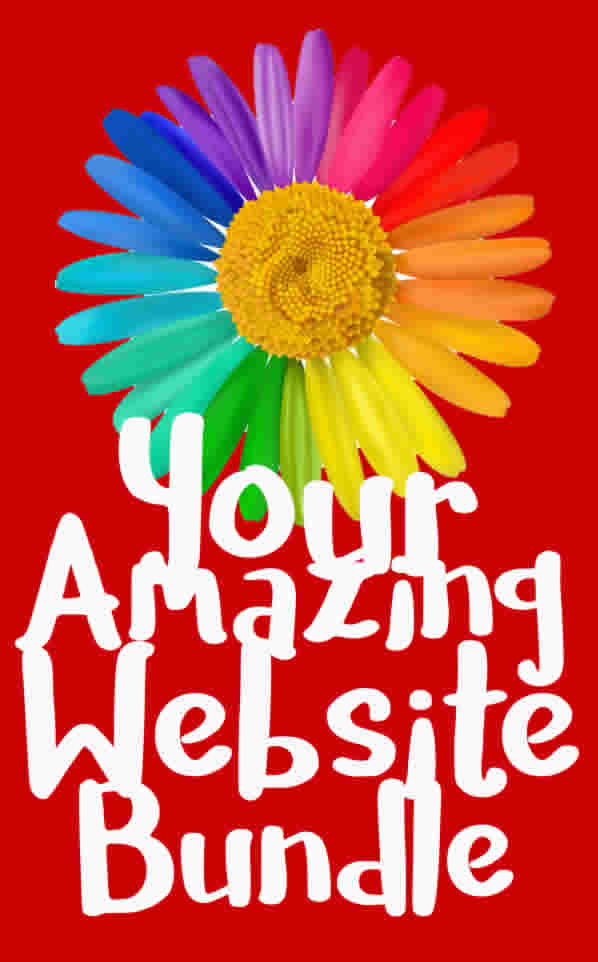 Online Biz Coach Kelly McCausey has brought together a talented-packed group of online professionals offering freebies and deep discounts on all the things you need to take your website into the next realm of profit and possibilities.
I've been advertising this privately to my list, but I wanted to also reach out to folks who may surf by here. FRIDAY July 14 is the VERY LAST DAY you can grab this amazing offer. Then it goes away forever. So don't delay!
June 21, 2017: Time Management PLR Deal from Wordfeeder
*Wordfeeder Original Content*
"How to Stop Wasting Time" 9 PLR Articles Now on Sale
Hey, Dina here. I'm the owner of this site and I just released a brand spanking new PLR pack that speaks to your audience of Time Management and Productivity Seekers.
How to Stop Wasting Time includes 9 articles, 5,813 words, and works perfectly to sell as an ebook, ecourse, or even just as some awesome blog posts to drive more traffic to your Productivity blog.
Read the article titles on this page. And don't miss that sweet deal of $10 off the original price!
June 9, 2017: Friday Zapier Product Review PLR from Sue
Fresh, Hot PLR on Zapier for Online Biz Owners
Zapier helps you manage your time online. Think your readers are weary of copying and pasting, liking and sharing? Zapier does the work for us all. Set it and forget it with Zapier. This PLR talks all about it.
Here's more about this amazingly helpful app, to share with your internet marketing readers and earn from. This all-new Zapier PLR is from Sue at Buy PLR Today.
Contents Include:
Zapier Report – 3,831 Words, 14 Pages
Powerpoint Slides – Brand and edit
Ready to use MP4 Video
8 Royalty Free Images
25 Tweets – short snippets to share on Twitter
Editable Powerpoint Infographic
PLR License
Go to her sales page for the full list, price and other details. :)
May 22, 2017: Digital Business Ecourse Content
TODAY ONLY: Grab "Your Fast-Track Guide to a Digital Business in 4 Weeks" Ecourse Package on SALE
Teach your readers step-by-step how to get their digital business up and running in just 4 weeks. 4 Digital Business Guides are included in this internet marketing PLR pack from Alice Seba. Topics covered:
1. Planning Your Digital Business
2. Setting Up Your Website
3. Creating Your Hot-Selling Product
4. Marketing Your Hot-Selling Product
* 4 Digital Business Worksheets
* 4 Detailed Checklists
* 4 Course Delivery Emails
* 4 Professionally-Designed Ecover Sets
* 1 Lead-Generating Opt-in Page
This offer ends tonight, so grab it right now.
May 18, 2017: Cool Call to Action Graphics
I adore hand-drawn images, especially when they're as cute as these call to action graphics from White Label Perks (click to take a peek).
It takes real talent and effort to create something like this. And honestly, hand-drawn is so much better than computer generated. Just a really fun way to draw attention to your marketing and social media posts.
Grab your PLR image pack of Fun and Feminine Call to Action Graphics from Kelly. Love it!
May 8, 2017: Get Great PLR on How to Increase Focus
"Increase Your Focus" PLR articles and photo pack
Your readers are not always focused on staying productive. But they really want to be!
Here's a hot PLR pack from List Magnets on How to Increase Focus.
Articles include:
Increase Your Focus for Better Productivity illustrated private label rights (PLR) report (3,897 words / 8 images) will teach your readers why focusing is so important in their lives. Topics include:
• Why focus is important
• Multitasking
• Tips to improve focus
• Strategies to improve focus
• Exercises to improve focus
• How to deal with focus issues
• Using applied focus
• Getting started
…and more.
Give your readers the information they need to increase their focus and become more productive.
April 20, 2017: Business Blogging PLR - 65 Posts in All
You have a blog. We have your blog content!
Business bloggers and internet marketers, don't get behind on blogging. Keep fresh content bringing in the earnings with 65 blog posts from Coach Glue.
Can you think if any reason to NOT grab these 65 done-for-you blog posts to automatically update for however long?
You can do 2 months of posts, or stretch it out to a full season... depends on the timing of your blog schedule. It's up to you! Change this content, make it your own, publish, profit and enjoy.
Get 65 blog posts for only $17 today :)
Older Offers on Awesome PLR Content (check links to see if expired or not)
Help Your Readers Master Slideshare with this teaching pack of PLR content
Marketing Top Tens to Build Your Audience
Coach Your People on List-Building Tasks and Tactics
Wordfeeder PLR FREEBIE! Teach them how to Grow a Profitable Online Business by Publishing Web Articles
Great PLR Content for an ebook opt-in offer or bonus gift for people who sign up for your coaching or product packages
List-Building Templates to Make Your Marketer's Life Easier
Coach, Teach Your Readers How to Rock at Email Marketing (While Learning Some Tricks Yourself!)
ON SALE: Boost Your Income Earning Potential With Alice Seba's Marketing Tool Comparison Charts
April 15, 2017: Help Your Readers Get Out of Debt with Awesome Pre-Written Content from Tiffany Lambert
Webmaster, Will You Be Profiting from "Debt and Credit Damage Control" PLR Content?
Happy Saturday! Looking for something timely to earn from this week? Then how about putting up a quick blog about getting out of debt? Tiffany Lambert's already created the "Get Out of Debt" content for you. So what excuse do you have?
Americans rack up a ton of debt. Guide them back to good financial standing with Debt and Credit Damage Control PLR from one of the highest quality PLR producers around - Tiffany Lambert.
Click here to read Tiff's sales page detailing this awesome PLR pack
April 7, 2017: Take the "How to Host a Challenge" Challenge
Learn How to Host a Biz Challenge... from Content Creator Tiffany Lambert
Challenges are all the rage! The "Facebook Live Video Challenge" is one that's currently circulating. Lots of coaches host "30-day challenges" to inspire and motivate their fans and followers.
Tiffany Lambert, known to some as "ghostwriter to the gurus," is running a really cool challenge content creation course that you can apply immediately by creating your own challenge!
You may be wondering:
What kind of challenge can I host?
What tools, lessons and deliverables will I include?
How do I set up and run a challenge on my own blog or website?
It's not too late to sign up for Tiffany's "How to Host a Challenge" Challenge so you can profit from the "30-Day Challenge" craze, too. :)
PS: Not sure what this is? You'll be guided by Tiffany in creating your own content for your own challenge!
Now only $17... pretty good price! Click to order now.
Help Your Visitors Get Started with Slideshare
LinkedIn has added Slideshare to its members area. Your business-minded audience will be searching for info on how to master this handy tool that allows users to utilize slide presentations as a marketing enhancement.
Main Report - 11 pages long
Main points of Slideshare report added to slides
Video slide templates with music and animations & transitions
Ready-to-use generic MP4 Video
Editable Ecovers + PSD files
Attract More Business with Marketing Top Tens

$10 off "Marketing Top Tens" PLR Content Pack
Here's a great deal from Alice and Ron. Marketing Top Tens PLR Content. The list includes Top 10 Website Traffic Tips, Top 10 Marketing Tactis for 2017, Top 10 Mobile Apps for Business Opp Seekers, and More.
Grab your "Marketing Top Tens" and get to marketing!
Feb. 20, 2017: List Building Tricks, Tasks and Tactics
Coach Your People on List-building Tasks and Tactics
The "Forgotten Email and List Building Tasks" PLR content pack covers tried and tested tricks that will spark the interest of your business-building audience.
This is a great bunch of list-building themed PLR articles from Piggy Makes Bank totaling 6,167 words and packaged into an ebook-ready format.
You can get it for the low price of $27
Feb. 16, 2017: FREEBIE PLR download from Wordfeeder
Teach your business coaching clients "How to Grow a Profitable Online Business by Publishing Articles".
Wordfeeder is offering this 6-pack pack of PLR content for FREE when you sign up to receive our mailings.
Article packs are the foundation for ALL your teaching materials, web marketing and social media. Learn how to product more so you can profit more!
Sign up to grab this awesome freebie today.
Feb. 10, 2017: NEW PLR Content Bundle - Perfect for Coaches and Internet Marketers
13 Pages of Content on How to Avoid Naysayers in Your Online Business Effort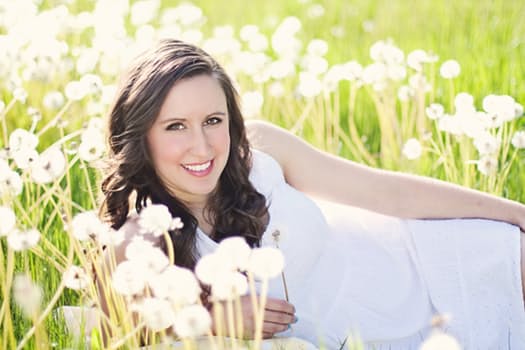 Here's a great idea for an opt-in or bonus gift to toss in with your awesome products: This 13-page content bundle covering "How to Emotionally Disengage from Family Members Who Don't Support You in Your Online Business."
Brand it, add your own examples and images... publish your new ebook and be ready to sell as your own or use as a list builder. You can also publish each of the 6 included articles as stand-alone blog posts or emails.
Now Priced at $9.97 - a fraction of what you'd pay a copywriter to write it for you. Grab it! (sales page says thru May but the offer's been EXTENDED!)
Feb. 8, 2017: List Building Templates
Fill-in-the-Blank List-Building Templates
Ooh, here's something I think all you busy online marketers will really appreciate. These are blank templates to help you grow your list without doing all the grueling grunt work!
Check out this great offer from DFY Templates, and get to list-building so you can earn passive income on the web.
Coach your readers on how to "Revive Your Email List and Rock at Email Marketing"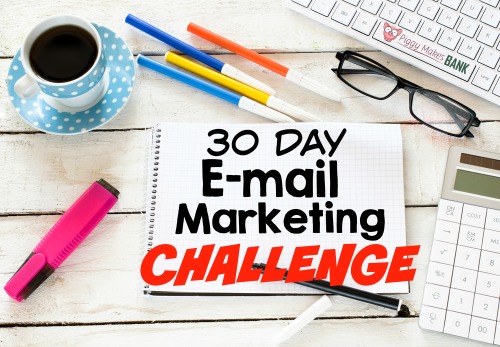 The above mentioned content is covered in a 30 Day Email Challenge that's available to teach your tribe and learn from yourself!
From the great writers at Piggy Makes Bank, this website content mega pack contains 30 high quality articles to edit and blog about, or share as a paid or free 30-day email or Facebook course.
Check out the "How to Revive Your Email List" PLR now
Jan. 20, 2017: ON SALE: Marketing Product Reviews - Comparison Charts to Earn You Passive Income
Are you an online marketer looking to boost affiliate earnings while offering valuable info to your readers and fans?

Done-for-You Marketing Tool Comparison Charts Will Help You Reach Your Passive Income Goals
Alice Seba's kick-butt team has pulled together a set of marketing product comparison charts. Everything in this list is something online shoppers would definitely be interested in researching before making an informed purchase.
Instead of going through the pain of compiling your own product reviews, why not grab Alice's ready-to-go marketing tool comparison charts?
She's offering a GET-IT-NOW price of 9.97 for comparison charts on 61 popular online marketing tools.
The online marketing tools include:
• Autoresponders
• Webinar Platforms
• Social Media Sites
• Social Media Integration Tools
• Streaming Video Sites
• Live Video Sites
• Shopping Carts
• Payment Processors
• Website Analytics
• Affiliate Networks
• Affiliate Platforms
• Ad Networks
Alice's Sweet Deal goes live at 10 a.m. EST on Friday, January 20, ending Sunday Jan 22. Be ready to click and save!!
Older Offers... May be Expired, Please Check Links:
"Business Personality Assessment" Content to Present to Your Coaching Clients
Teach Them How to Earn Passive Income on the Web
Crush the Lies that Prevent Your Business Success (for coaches)
Adult Coloring Packs Opt-in Giveaway (business building)
Jan 19, 2017: Present a "Business Personality Assessment" Exercise to Your Coaching Clients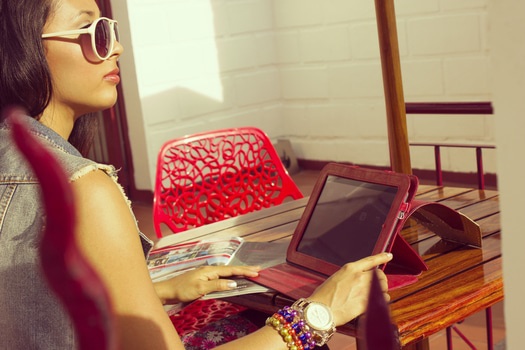 Includes 17 pages of coaching content to share with your clients, in online workshop or printable form:
Know Your Personality Type - Article + Workshop Exercise
Discover Your Core Values - Article + Exercise
Are You a Lion or a Wolf? - Article + Chronotype Exercise
Exercise: Design Your Ideal Schedule
Communication Styles Matter - Article + Exercise
"Micromanage Isn't a Dirty Word" Article + Management Style Exercise
No-Sweat Networking - Article + Exercise
Know Your Love Language - Article + Team Exercise
Click here to read more at Coach Glue, and buy now.
January 11, 2017: DIY Bio Writing Help for Business Coaches
A Downloadable Coaching Bio Questionnaire to Move You Through Writer's Block
Are you a business coach flailing in the throes of writer's block? Free yourself!
The Coach's DIY Bio Writing Helper from Wordfeeder has everything you need to create a professional coaching bio for your website's About page, gues blog posts, and ALL your social media profiles.
Learn more about this downloadable questionnaire from a seasoned copywriter that will get you unstuck and sailing through your bio writing project in no time.
Jan. 9, 2017: "Boost Your Back End" Internet Marketing Ebook Content
Streamline Your Website for More Earning Potential, or "How to Boost Your Back End" Website Content Pack
Kelly McCausey is one entrepreneur with amazing online business sense. If you're looking to offer your fans and followers some back-end boosting tips, then grab this website content pack that shares Kelly's invaluable advice on how to create passive income online. Yes! We all want to earn more while working less! This website content package includes:
High quality e-book with original graphics
3 email autoresponders
Bonus checklist
Kelly's also got a nice price break going on this passive income generating, back-end boosting content! Pick up your copy while the discount's still available.
Dec. 2, 2016: Teach Them How to Attract Wealth
"Abundance Mindset" or "Wealth Attraction" Website and E-Course Content
Rich Dad, Poor Dad remains one of the most trusted books for teaching an abundance mindset - how to think like the rich, so you can become rich.
If you think abundance mindset would be a popular course topic for your fans and followers, you'd be right!
White Label Perks has compiled a beautiful abundance mindset themed content package that you can download instantly and use to educate your money-minded masses.
Includes a 5-post blog series, 10 social media graphics, 30 social media blurbs, a printable, implementation workshop and e-booklet with cover graphics.
All for just $27!!
Explore the "Master the Mighty Money Mindset" website content pack and order on WhiteLabelPerks!
Dec. 1, 2016: Perfect, Motivation-Themed Website Content Bundle for Business Coaches, Marketing Seminars
Coach Your Tribe on How to Crush The Lies that Prevent Their Business Building Success!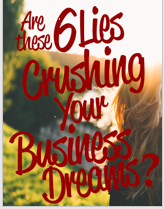 Kelly and Sam of White Label Perks have put together a business coach's dream of a motivational/performance booster website content package. This hard-hitting content pack covers 6 Lies That Will Crush Your Business Dreams (If you let them). And here's how to NOT let them.
This content pack is designed to motivate, inspire, and yes, CRUSH the blocks that stand in the way of your clients' business success.
Check out their wake-you-up, shake-you-up "Crushing Your Business Limits" PLR bundle that you can grab for a great price, and begin coaching your clients with, immediately.
What can you do with this coaching content? Add your brand. Add your stories and examples. Or... add nothing, it's perfect as-is, too.
Turn into a wonderful, inspiring e-course, business workshop, or even use it as the basis of your next video tutorial!
You can enjoy a stunner of a price on this powerful content for just $17. To grab it quickly, just click the link, scroll to the bottom and click the BUY NOW button.
Oct. 27, 2016 - Here's a Fresh Idea if You're List-Building as a New Coach, Consultant or Counselor
Adult Coloring Pages Opt-in Offer - Now at a Reduced Price
These days, it takes a fresh creative approach to nudge people to opt in to your list. If you're a new coach, creativity consultant, or an expert in the self improvement or stress management industry, then you'll appreciate this unique opt-in offer that's all packaged up, priced to sell, and ready to share with your readers.
Check out Adult Coloring Pages, designed by Kelly McCausey. Previously sold on ColoringPages.com, this 12-pack of unique coloring designs is ready for you to add your own branding, unique cover page, and send out as a free-giveaway or sell to your audience.
These beautifully designed coloring pages can also be added to your stress management or creativity workshop, for an activity that your clients can participate in. Four pages are untitled, and the other 8 contain inspiring messages of empowerment.
Color me inspired. GREAT opt-in idea, GREAT price! To learn more, click here. Page opens in a new window to a site called White Label Perks.
WHAT'S HOT
PLR STORE - WHAT'S ON SALE
| Perfect for setting up all kinds of affiliate links to natural remedies, equipment and more - see sales page for ideas :) | |
| --- | --- |
| | |
| | |
| | HALLOWEEN PLR Mega Pack NOW ON SALE! I bundled up our Halloween PLR packs 1 and 2, then added brand-new social friendly Halloween and fall images from a great designer! Offer ends Oct 31, 2017 |
SHOP EACH CATEGORY PAGE:
FREE PLR ARTICLES WHEN YOU SIGN UP
WANT TO BUILD A PLR STORE? Article Selling Secrets Spills the Beans on How to Earn Money Online by Writing Articles