Brandable Planners for Coaches and Experts: What's HOT in the VIP Room?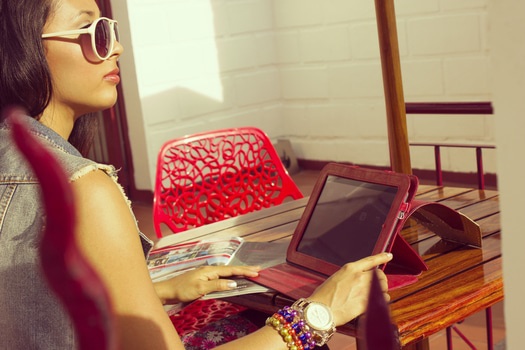 Ready to accelerate your coaching or other type of expert business into six or seven figures and beyond?
Here's a special offer for THREE Free GIFTS to get started using rebrandable coaching content in your business as soon as today.
And before you go... Wordfeeder shares all the hottest and best priced, brandable coaching content from top producers. Scroll for the latest!
---
Have you been thinking about writing and selling a book… but you're not sure where to start? Or... are you figuring that it's expensive to work with a copywriter? Well... if you're on a limited budget then sure, partnering with a writer may be out of reach for you at this time. But luckily, there are tons of shortcuts to help you make this DIY project go quickly and smoothly.
There are great, done-for-you content packs and how-to helpers out there, from people who have been there and done that. Like this one from Nicole and Melissa at Coach Glue: "Write Your Next Book in 30 Days" (With Checklists). It's an awesome kick-starter to help further you (or your clients... or BOTH) on your way to becoming a household name in your field. Writing a book's one of the best ways to do that.
I'm delighted to present this offer that expires June 14 (this Thursday!). After that, you can ONLY get this how-to guide if you're a VIP Coach Glue Member.
Here's what's included: an 11-page how-to guide on book planning and execution, PLUS you get 10 book-writing and publishing templates. Just think of how much you could accomplish with this brilliant how-to content on your side. This is perfect, done-for-you book-writing how-to content that you can use both for your own business, and then rebranded under your company name, to offer your clients.
YES! This brilliant guide is rebrandable and resellable! So you get to learn from it, use it to spur your business on to greater heights, and then you get to pass it on to clients and make a profit in doing so.

The 11-Page "How to Write a Book in 30 Days" Guide Covers:
Step 1: Identify Your Topic
What on earth are you going to write about? This can be a difficult question. There are, after all, probably hundreds of potential topics to consider. When writing your book, choosing your topic is the single most important step in the process.
Step 2: Outline and Plan Your Book
You have your book title, so now it's time to start planning the book. This step should be completed in a day to leave time for you to write, polish and publish your book.
Step 3: Create the Book
Creating a book plan and choosing a topic is one thing, actually following through is a whole other story.
Step 4: You're Not Done Yet
After spending all that time and energy writing your book you may be ready for a vacation. Writing a book with this timeline can definitely be intense.
You also get these 10 Book Writing & Publishing Templates:
How to Write an Interview Style Kindle Book
How to Write a 'How to' Book
Writing a '101 Ideas for' Book
Writing 'All About' Books
Creating a Winning Title and eBook Cover
Your Kindle eBook Structure
7 Essentials for Writing a Powerful Book
Which Category to Choose
Pricing Your Kindle Book
Uploading Your Kindle eBook Correctly
Again, this amazing $17 offer for limited time only content is available through Thursday, June 14. After that, you'll have to be a VIP member over at Coach Glue in order to gain access. So jump on this deal today, and you're on your way to writing that book in 30 days or less.... and/or teaching your clients to do the same!
"Buy Now" opens up to the sales page on Coach Glue's site, where you can learn more and order.
---