What sort of website content can you order here?
What's your niche in need? Sign up for our email list to be notified of the most recent PLR content packs that are available for purchase!
You can also explore the below website content that's already written and ready for purchase!
Content Packages
These are the types of content packages we offer here at Wordfeeder. We have writers working around the clock to bring you more niche-specific content for ALL your passive income websites!
PLR content
PLR stands for Private Label Rights content. This is very economically priced web content that you can purchase for immediate use in all of your web marketing materials. Click here to learn what you can and cannot do with PLR content.
Custom web article packs
Looking to have custom web content ghost written for your company? Send us 10 topics and we'll send you back 10 custom-written web articles, expressly written for your company and uniquely yours to do with whatever you can think of!
Content editing
Send us your lackluster web articles, boring blog posts and rambling ebooks! We'll take them and make them delicious.
We'll also help repurpose a single article or group of articles for many different uses on the web and in your marketing.
NEXT: PLR Content, Your Questions Answered


Hop on our mailing list for your FREE copy of our 12-page PLR Content Quick-Start E-Guide.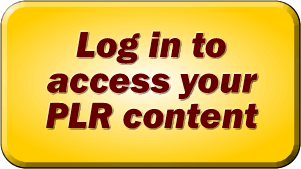 Sign up
Recently Added:
Tiffany Lambert Talks Traffic Beyond SEO, Building Professional Relationships and Other Stuff
Weight Loss PLR: Everything to Gain When You Market to this Billion Dollar Audience
Awesome Tools for Growing Your Online Business
Cooking PLR Membership - Best Food PLR Articles Around
Best Quality and Best Deals on PLR Articles and PLR Blogs
What to Do With Private Label Rights Articles
Private Label Rights Means Ebooks Made Easy
Dog Parenting PLR from Tiffany Lambert
Geek out! Take the Wordfeeder Grammar Test
Sweet Deal on 65 Blog Posts with PLR
Business Blogging PLR... 65 Days of Blog Posts, Done.
Coaching PLR Alert! 65 Done-for-You Blog Posts for a Sweet Price
NEW Debt and Credit Card Damage Control PLR from Tiffany Lambert - HOT Topic, Hot Price!
Why Buy Private Label Rights Content?
Why Sign Up for a Wordfeeder PLR Membership?
Use the Right Search Terms to Attract Paying Customers
Productivity Strategies PLR: "The Wise Woman's Way" 58 Productivity Tips So You Can Make Room for the Best While Managing the Rest
"How to Host a Challenge" Challenge - Still Time to Jump in and Learn from Tiffany Lambert
Driving Traffic and List Building With Facebook Live
Big Sale on Alice Seba's Self Help Content
A Great Mother's Day Gift for Your Favorite Mommy Blogger: Pre-Written Content on New Mom Survival Skills
Mother's Day Special - New Mom Survival Tips for the Parenting Audience
Zumba Dance Articles and Images for Your Health and Wellness Readers
PLR Content and Articles for Web Designers and Blog Developers
How to Grow a Profitable Online Business by Publishing Articles