Online Courses for Writers and Marketers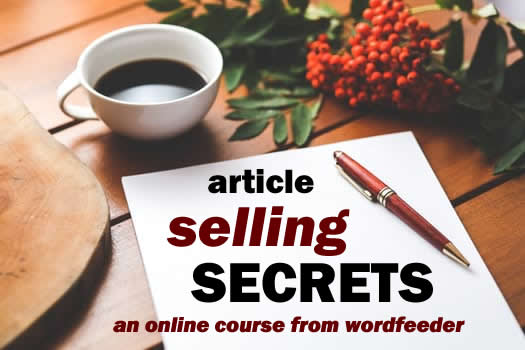 Article Selling Secrets - Launching Soon!
Hey, guys. Dina from Wordfeeder here. I'm back after a long hiatus from my copywriting career that began in 1996. This time around, I'm selling private label right articles and having a blast doing it.
Are you thinking about starting your own writing business on the web? I can teach you some tricks of the online writing trade.
Check out my latest e-course, Article Selling Secrets. I'm just putting the final tweaks on before I go live with this awesome tutorial.
Want to be one of the first to hear of when this course breaks? Then sign up at the bottom of this page.
Thanks for being a fan of Wordfeeder. See you on the email side.
---
Learn How to Earn from The Best PLR Seller Out There... Internet Marketing Whiz and Writer Extraordinaire, Tiffany Lambert.
I hate it when I gush. I am not really even a gushy person. But man, how can I not sing the praises of this PLR powerhouse, Tiffany Lambert?
Not only is she a marketing genius, but she can crank out content like nobody's business. A truly gifted writer and teacher, and she's more than generous with her time and the information she shares.
If you're interested in selling PLR online, then take Tiffany's PLR Affiliate Profits Course. I did, and that's how I ended up here. You won't regret a minute of it.
WANT TO BUILD A PLR STORE? Article Selling Secrets Spills the Beans on How to Earn Money Online by Writing Articles