Dina's Productivity Notes on PLR Content
I've decided that the best place to catalog my thoughts on PLR content and how you can best use it to earn more online is right here on a Notes page of my site.
If you have any questions on PLR content, please direct them to dina@wordfeeder.com.
What are you bringing to the table?
Come promote Wordfeeder PLR on Warrior Plus
Stuff I Learned Setting up Amember on My Website
Ditching Perfection as a Blogger
Update on Tiffany's PLR Affiliate Profits Challenge Day 5
Day 3 of the PLR Affiliate Profits Challenge
Tiffany Lambert Talks Traffic Beyond SEO
Geek Out with the Wordfeeder Grammar Test
Use the Right Search Terms to Attract Paying Customers
How to Grow a Profitable Online Business by Publishing Articles
Where to Get Content for My Blog?
What to Do When You Can't Afford a Copywriter
How to Customize PLR Content for Your Audience
May 22, 2016: Deep Thoughts on PLR Selling and Internet Marketing
Internet Marketers and Bringing Something to the Table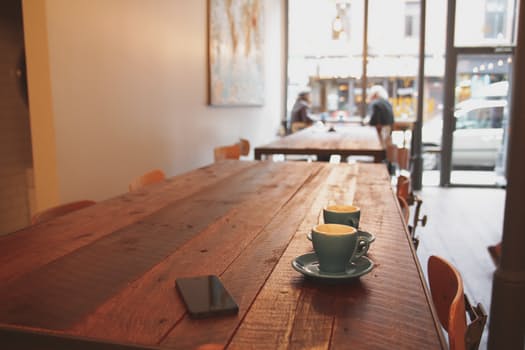 If you plan to show up to the party, bring something. I'm sure that's a rule of etiquette that most of us are familiar with. It's also a good tactic if you'd like to make strong and profitable connections in the world of online marketing.
I know that it's really difficult to make the full transition from the working person's mindset to the free-wheeling online business mentality. It has taken me probably 14 years to come to a full understanding of just how different these two worlds are.
Continue reading "Internet Marketing and What Are You Bringing to the Table?"
May 22, 2017: Exclusive PLR Deal for Warrior Plus Members
Sunny Day Self Improvement PLR Sale
Hey, guys. I'm getting the hang of putting PLR packs up for sale on Warrior Plus. Yesterday I got the idea to create a "Sunday Self Improvement PLR Sale" and I bundled up 3 content packs and typed out a quick sales letter.
As it turns out (and I should have known - newbie mistake!), Warrior Plus didn't make this live until today. Halfway through yesterday, I realized it wasn't going to be "Sunday Self Improvement Sale." So I changed it to "Sunny Day Self Improvement Sale." But now it's cloudy. Oh, well!
Additionally, I couldn't resist sharing The Kinks "Sunny Afternoon" which got stuck in my head after writing this sales page.
Today is your day to get THREE Selp Improvement PLR packs for the price of one. Head over to Warrior Plus for the deal while it's available.
Read more about our Sunny Day Self Improvement PLR Sale and buy on Warrior Plus!
May 18, 2017: Grab a Deal on Self Improvement PLR
OMG. I'm Selling PLR on Warrior Plus. Are you?
Hey there. Wordfeeder has done a lot of expanding into new territory this past month. Much of it is due to my rapt attention on Tiffany Rae Lambert, my PLR selling hero. (Number one fan! ::Waves::)
So, I just set up a bunch of sales pages on Warrior Plus. If you're a member there, why don't you come on by and take advantage of some sweet deals?
Today and tomorrow ONLY I'm promoting "Wise Woman's Productivity Tips" PLR for a sweet WP Discount. But you can ONLY get it if you're a member of their site.

No worries, though. You can make back the cost of the PLR and then some when you sign up to promote my content as an affilliate there.
Looking forward to sharing PLR success with you!
May 11, 2017: Amember Setup Tips
Quick Tips I Learned While Setting Up an Amember Membership on my Website
I'm just going to do a quick drive-by here for those who want to set up a PLR content membership on their website and use Amember to do it.
A few tips for you to remember about Amember:
The membership costs less than $150 and it's for a lifetime. So, no subscription renewal. Pretty freaking cool if you ask me.
Continue reading "Stuff I Learned Setting Up an Amember Membership on My Website"
May 7, 2017: Blogging Breakthroughs
Ditching Perfection as a Blogger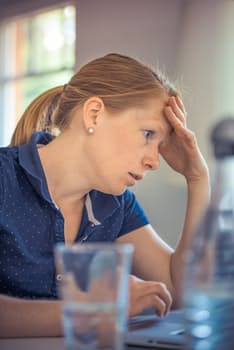 You may have heard that if you blog to earn money, you have to post something every day. That probably seems like a lot of work. And if blogging is your side gig, then yeah, you may lose track of your blogging goals while in the throes of obligation that is life.
However, it IS possible to blog every day, just like you brush your teeth every day or you log into your favorite social media account every day, or you walk your dog every day.
(Continue reading "Ditching Perfection as a Blogger")
Making Progress With PLR Affiliate Profits
Day 5 of Tiffany Lambert's PLR Affiliate Profits Course
Tiffany Lambert (pictured left) continues to slay me with her over-the-shoulder tutorial of how to promote private label rights content on the web. This course is extremely budget-friendly. Frankly, there's so much value here it's mind-boggling.
I fell behind a bit with this course due to life circumstances. But that's okay because when you work online, you can play catch-up as time allows...

(Continue reading "Day 5 of Tiffany Lambert's PLR Affiliate Profits Course")
May 4, 2017: Day 3 of the PLR Affiliate Profits Challenge
Here's What We're Doing on Day 3 of Tiffany Lambert's PLR Affiliate Profits Challenge
I hope you don't mind these updates on the PLR Affiliate Profits Course that I'm taking this week. I honestly haven't come across a marketer like Tiffany Lambert in a LONG time. She really delivers when it comes to practical information. In the online selling world, that's gold.
Here's a perfect example of what I mean. Yesterday I mentioned that you should probably have a good handle on blog or website development and list management if you want to keep up with this course. Well, Tiffany (pictured, left) proved me wrong on that count.
In yesterday's lesson, she included explicit instructions on how to install Wordpress yourself to start selling PLR articles via your blog. Then she explained how to add a sign-up form to your blog so you can begin building a list. It was a video tutorial and everything...
(Continue reading "Day 3 of the PLR Affiliate Profits Challenge")
April 29, 2017: Taking Notes from the Best in PLR Selling
A Different Way to Drive Traffic
Words to the Web-Wise from Tiffany Lambert. I've been soaking up all of her daily brilliance by way of the Facebook live challenge.
Here, Tiffany explains going beyond SEO if you want to build a list, adding value to your forum posts when you're short on time, and other must-know success strategies for marketers. I didn't get a chance to listen to the whole thing, but I plan to tune into the rest later on today.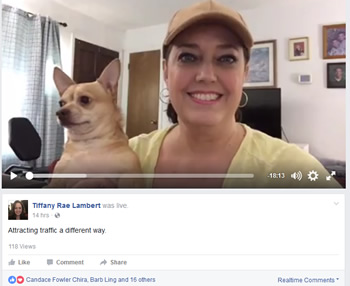 I haven't figured out how to share this Facebook video in its own frame, here on Wordfeeder. But when I do figure it out, I'll change this page.
For now, here's the link to Tiffany's teaching.
April 24, 2017: Monday Funday
Geek out with the Wordfeeder Grammar Test!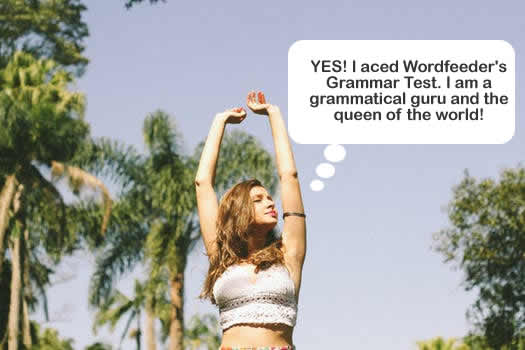 This morning I dusted the cobwebs off some old files from the Wordfeeder Copywriting Archive. Thought I'd take this old set of grammar exercises that I created about 12 years ago, and turn it into something fun.
What are your thoughts about grammar in this day and age? Still alive and well? Or is texting and online communication destroying the English language?
Here's some fun for a Monday morning. Geek out with Wordfeeder's Grammar Test. Five exercises in all. You can take it for just $2. When you're done, you own the content to do with whatever you like.
Enjoy!
April 12, 2017: Thinking about Keywords and Traffic
Use the Right Search Terms to Attract Paying Clients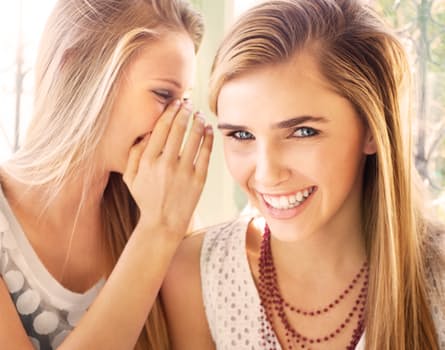 I've been saying this for years, but my copywriting clients generally needed a lot of convincing.
I believe that if you want to attract website visitors who are either ready to buy, or almost ready to buy, you should choose search terms that phrase a very specific problem they're having. This problem, of course, should be something that your products or services have been designed to solve.
What sorts of problems do people type into a search engine?
(Continue reading "Use the Right Search Terms to Attract Paying Clients")
March 28, 2017: Blogging Success Secrets
How to Grow a Profitable Online Business by Publishing Articles
I'm not going to lie, blogger or wanna-be blogger. I'm writing this to light a fire under your butt.
If you're reading this, you're probably wondering what posting blog articles has to do with earning money via the web. Does this actually work? How does it work? How do you turn a blog or website into an automated income generator?
Lots of people go into blogging thinking that they'll magically make a ton of money, by mere virtue of having the blog alone.
Maybe they think that Google Adsense ads will be the thing that bumps them into a higher income bracket.
Maybe they figure that posting a few articles on their blog now and then will cause their home-based, service-oriented business to take off into the six-figure range...
Continue reading "How to Grow a Profitable Online Business by Publishing Articles"
Where to Get Content for My Blog?
You need a lot of content on your blog if you want to drive traffic and sales.
At some point, all new bloggers come to this realization. It occurs to them after putting up a blog, posting to it a few times a month and peeking at their web stats to see depressingly low numbers.
What's a busy blog owner to do? Surely you've read the advice on how to come up with ideas for blog posts. Yes, you can write your own articles, interview other experts, put out a Q and A column on social media, post product reviews, and that sort of thing.
But what do you do when you're tapped out of ideas, or you're just too busy to write content from scratch? What then?
Continue reading "Where to Get Web Content for My Blog?"
What to Do When You Can't Afford a Copywriter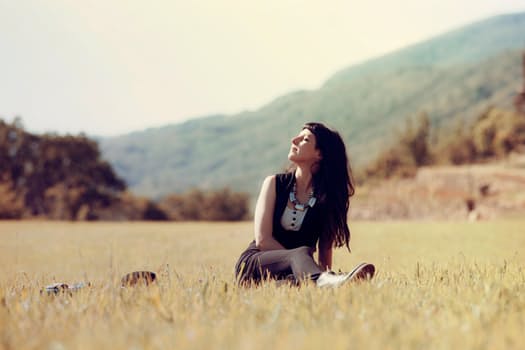 Let's be honest. Lots of small business owners either can't afford, or don't want to pay, a copywriter.
Being able to afford or not afford something is purely subjective, of course. Paying for copywriting services is an investment in the future of your business. After all, the more you market and the more website content you create and post often, the more quickly you're bound to be found by more people. And that means the more profit you're likely to bring in.
While all of this may be well and good, it still stands to reason that some people just do not want to pay for a copywriter during the early growth phase of their business.
So, what should you do if you're one of them?
Continue reading "What to Do When You Can't Afford a Copywriter?"
Jan. 28, 2017: How to Customize PLR
How to Customize PLR Content for Your Audience
Not sure what to do with the FREE PLR Content packs given away by Wordfeeder and friends?
Recently, an online marketer friend of mine shared her method of customizing the freebie pack that I give away routinely on how to sell stuff online by publishing web articles...
Continue reading "How to Customize PLR Content for Your Audience"
Older Entries from "Dina's PLR Notes"
How Long Should My Web Articles Be?
Killer Sales Pages and How to Maximize Your Earning Potential There
Earn Money Writing Website Content - Writers' Help Wanted
Food Blogger's FREEBIE! Bangin Tips on How to Transform Your Cooking Blog into a Real, Viable Internet Business
We're having a SALE on Bio or About Page Writing
New Year, New Goals, New Website Content Available
Closeout Prices on Clearance Content from 2016 - Great for Free Giveaways, Opt-in Offers, E-Course Supplementation
How to Get the MOST Value and Savings from Your Website Content Purchases Online
What to Get a Nerd or Internet Marketer for Christmas
Should you give up on website marketing for December?
How does PLR Content make your life so much better?
Jan. 26, 2017: Web article word count
How Long Should Your Web Articles Be?
I had a writer ask me recently how long a web article should be. On average, they're anywhere from 400 to 600 words, but that doesn't mean yours can't be as short as 300 or as long as 1,200.
Copywriters tend to think in word counts. They want to know how many words the client needs. If you're posting articles to a blog or an information site, then it's not so much how many words appear on the page, but whether you've explained one aspect of the topic or answered the question effectively.
Continue reading "How Long Should Your Web Articles Be?
Jan. 20, 2017 - Sales Page Tips
Killer Sales Pages and How to Maximize Your Earning Potential There
Interested in learning how to create, market and sell information products, like e-books, e-courses, coaching workshops, instructional videos? Before you jump in, read this crash course in sales page 101. Below, some must-know tricks to ensure sure no one leaves that gorgeous sales page of yours without clicking Buy Now or at the very least, giving up their contact info!
Must-Have Sales Page Criteria: Convert More, Earn More
Keyword-stock your page title, H1 and H2 headlines.
Be sure to use keyword terms that people will be searching for. To find out what types of phrases people might use to hunt online for what you've got, do a Google search for the Google Keyword tool. Select a phrase that's somewhere between specific and broad. Too specific, and no one will find you. Too broad, and you're competing with the rest of the world and will never be found. So strike that happy medium, and then include that exact phrase right in your H1 and H2 headlines, as well as your page title...
Continue reading "Killer Sales Pages and How to Maximize Your Earning Potential There
Cheap Article Writing - A New Way of Thinking About Website Content
If you're in the marketing for cheap article writing, then let me introduce you to PLR. PLR stands for Private Label Rights content. It works slightly differently than you're probably used to, but with far more impressive, expedient, and money-saving results.
Right now, internet writers are busily researching hot content topics that work with your niche. The articles they're producing may sometimes seem a little vanilla, yes. But rest assured the information is accurate, the grammar up to snuff. And the content itself delivers great information that your readers definitely would be interested in knowing about.
..
Continue reading "Cheap Article Writing"
Jan. 12, 2017: Foodie Blogger Freebie Comin' At Ya
FREE Food Blogger's Illustrated Guide on How to Turn Your Hobby Blog into a Viable Online Business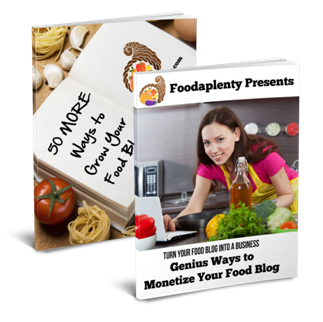 All right, this is too cool not to pass up. Food bloggers, internet earners and hopefuls, listen up.
I just downloaded a wonderful, professionally presented PDF from Trish of KitchenBloggers. It's really one of the best guides I've ever seen that shares tips on how to get traffic to, and monetize, your blog. Covers foodie topics but I see it translating to crafts, gardening and other hobbies/interests/skills.
I believe you can get a free copy by signing up as a member of Trish's site (you don't have to buy anything).
January 3, 2017: We're having a SALE on Website Bio Creation!
Website Bio or "About Page" Writing Special - NOW ONLY $100
Happy New Year from Wordfeeder! Kick off 2017 with a web marketing makeover and a fresh new approach to online business. Heads up for our Bio Writing Special, good through the month of January.
If you'd prefer to watch a video of me talking about this offer, click play below:
Email dina@wordfeeder.com to get started on your Bio Writing or Editing project today.
Here's What You Get:
One web page (approx. 400-600 words) of written bio content to use on the About page of your website, blog or social media profiles.
2 Rounds of edits via email
Set your business goals for the new year! Email dina@wordfeeder.com for bio or about page writing or editing assistance today.
January 3, 2017: New Year, New Goals, New Ideas for Using PLR Content in Your Online Business
Your Readers Have Resolutions, and They're Counting on You to Help See Them Through
With the holidays finally out of the way (did I really say that? Noo... I LOVE Christmas!) this leaves us with glorious free time to work on earning more via our blogs, websites, and all the online extras that go with them.
I'm talking about your workshops, your email courses, your online classes, your coaching, your e-books, your affiliate programs, and all the cool, fun ways you choose to earn passive income via the web.
As a blogger, social media mogul and web content publisher, the question on your mind should always be: what do people want to read about? What will my fans and followers respond to this time?
For the business-minded, a new year means a chance to set some goals for earning more and working less.

For the health and fitness minded, resolutions will probably include shedding those packed-on holiday pounds.
NEW Weight Loss Content to Begin Using Immediately
At Wordfeeder, we and our associates aim to please. So if you check out our Health and Wellness page, you're sure to see some fresh new content packs on the topic of weight loss!
If you buy one, consider the possibilities. So much potential in this one little (or not-so-little!) package of content.
Wait, what am I supposed to do with this website content again?
I'll tell you what I did. The last time I bought a big chunk of PLR content, I turned it into an e-book and I'm VERY happy with the results! (My ebook looks nothing like the content that I bought, and I prefer it that way, and you should too, if you care at all about professionalism and being original in a world of carbon copies.)
The content pack that I purchased following that one, I just paired with some free images I found on the web, and published on a website of mine that isn't getting a lot of traffic.
Later, I will revisit the article content and maybe fine-tune it a bit to sound more like my writing voice, as well as add a few more examples in addition to what's there. Good writing should include lots of details and examples. So if your content pack doesn't include many, just add some of your own.
I think that when you buy pre-written website content, you have to really sit down with it and brainstorm all the ways to leverage its vast earning potential.
Talk to Me
I'd love to know what you end up doing with website content that you buy here, and from Wordfeeder's associates.
Drop me a line at dina@wordfeeder.com and tell me your PLR content success stories!
To a great year ahead,
Dina at Wordfeeder

Dec. 29, 2016: Closeout Deals on Website Content
Now is a Great Time to Pick Up End-of-the-Year "Clearance" Content
I've been getting quite a few alerts from content membership sites that I belong to. Most of them are offering "closeout" prices on topics that were heavy hitters in 2016. So if you want to blog about said topics, or maybe offer your fans some free reading material, you can grab up this content at extremely low prices.
I say "extremely low" because I continue to be astounded at just how little you can spend and still walk away with a LOT of content to brand and repurpose for your website and social media communication. I actually find it a bit overwhelming!
Anyway, the PLR content sites are clearing things out in order to make room for some new and exciting content trends to write about in 2017.
Stay tuned to see what the emerging trends will be in your niche for 2017. And while you're waiting, you can get busy publishing content to drive traffic to your site if you need to do that.
Here's an example of talked-about topics for the year 2016 that's now on clearance:
The "Marketing in a Box" content packs from List Magnets. These 12 marketing reports cover the classic must-read topics that any new business owner would want to know about if they're just getting their feet wet with internet marketing.
You can do all sorts of things with them. Rewrite, re-brand, add images, and sell on your site. Transform into an e-course. Include as supplemental material for your online marketing or business coaching workshop.
OR, keep the content as-is, and offer as 12 free giveaways for people who opt into your list.
Even though these topics might be old news to some, others could be totally new to the internet game and would find value here.
So grab your "closeout deal" on your choice of 12 different reports with "Marketing in a Box" from List Magnets!
Dec. 16, 2016: How to Get the MOST Value and Savings from Your Website Content Purchases Online
Join a PLR Content Membership Site, Save Beaucoup Bucks on Website Content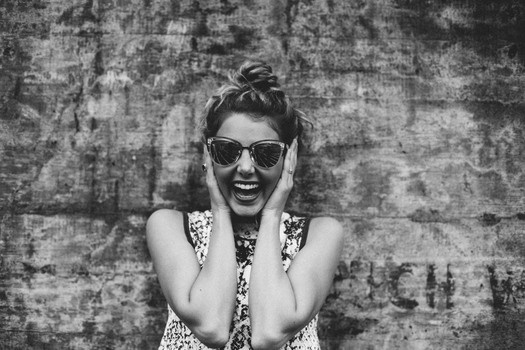 Are you fairly certain that you're going to continue driving traffic to your website by way of great, informative articles that you purchase from a content seller?
And you've committed to making a plan to create info products and marketing materials from this content that you buy?
Then let me tell you how to get the most while paying the least for your content:
Sign up for monthly PLR content memberships!
Sign up for online memberships to your favorite PLR (private label rights) website content provider. This is how it works. You pay a low monthly fee which provides access to an unlimited library of website content to use in your blog, email newsletter, online courses, ebooks, audio and video recordings, and client workshops.
What are the benefits of a monthly PLR content site membership?
You'll get the inside scoop on what's currently trending in the fast and dynamic world of online information.

You'll be able to fill your pipeline with wonderful, valuable articles that your readers will be interested in knowing more about.

It will cost MUCH LESS than it would to purchase each content bundle individually.
What Are the Best Content Sites to Sign Up for?
MasterPLR - $10 Monthly Membership - Specializing in Health and Wellness, Self Improvement Content


WhiteLabelPerks - "Perks Pass" All-Access Content Membership - Some concentration in Business Building, also Self Help

KitchenBloggers - Monthly Food Content Membership - Recipes, Cooking Tips, Seasonal Favorites, Lots of High Quality Graphics

I think I just convinced myself to sign up for a monthly PLR content membership!

Dec. 6, 2016: What to Get a Nerd or Internet Marketer for Christmas
Perfect Christmas Gifts for Internet Nerds, Bloggers and the Self Employed
Some gals wish for a pedicure for Christmas. Other, nerdy ones (like me), dream of Santa bringing them a laptop. Here's a list of holiday gift ideas to surprise and delight your internet geek or home business owner friend.
This post is dedicated to a very great lady who is no longer with us who once bought me a domain for my birthday. Rest in peace, Lori D.
A domain name. Surprise your geeky friend with their very own domain name for Christmas. Maybe they've been talking about creating a petcare website. Maybe they've always wanted to start a personal blog. A "vanity" domain (YourName.com) is something that most internet business owners should probably have. A domain name doesn't cost much, and even if they end up not using it, they can just put it up for auction on GoDaddy.
A list manager. As Santa knows, "It's all in the list." If your self-employed sweetie or home-biz hubby doesn't have a way to collect contact info, it's time to steer him or her in the direction of a good list management service. I trust Aweber and so do many of my colleagues.
Just be sure of a few things first: don't do this without their permission. And if you use your own credit card to activate their account, save the login so that later on they can transfer the billing to their own business credit card.
Pre-written website content. Now this is a neat little Christmas present, and it doesn't cost much at all! Buy your favorite coach, consultant, or blogger a pack of pre-written website content. They can cost as low as $15 which is perfect for a business buddy or a mentor whom you'd like to repay for their generosity. Here's a list of content on sale, right here on my site!
If you aren't sure what type of content they might want, you could do something totally radical like sign them up for a monthly membership with a great PLR website content site. Here's a list of a few that I'd personally recommend:
MasterPLR - $10 Monthly Membership

WhiteLabelPerks - "Perks Pass" All-Access Content Membership


Other, nerd-friendly holiday gift ideas: antivirus software. A PDF creator. Adobe Dreamweaver. A Wordpress blog.
Or... basically any program, app or utility they've been thinking of adding to their collection. If you don't know, ask! Chances are, if you've got an entrepreneurial friend or family member, they have at least a few internetty things on their holiday wish list.

Happy Holiday Shopping!
Nov. 29, 2016: Content Marketing for the Holidays
Should you give up on website marketing for December?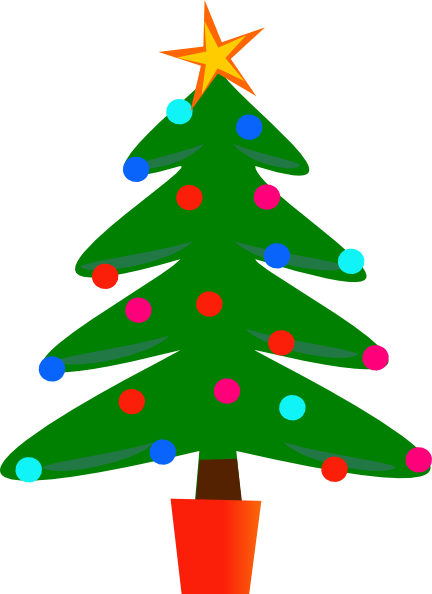 I know it can be tempting to just bag your blog and not communicate with your list during the busy, busy holiday season. The year is ending. Who is even listening?
I think lots of folks are listening. People use the internet EVERY DAY. It's their morning wake-up, their mid-day information break and their evening wind-down. It's their "I can't think of anything so I'm going to Google whatever is in my brain" reflex response.
Some people, like me, who work from home or run an online business, get going on their marketing and research once the kids are in bed. Some wake up in the middle of the night and head to the 'net for answers to their burning questions.
Is your audience out there, waiting to hear from you? Well, of course they are!
Putting it out there in December means that the work you did this winter will still yield results when people find you on search engines in May.
Not just this year, but every year! If you know how to set up affiliate earnings on your website, then if you do it now, it can pay off for you at any time for the life of your website.
Decided you want to be part of the online holiday chatter? Then consider what people in your niche might be interested in reading, and then speak to that.
Who's job hunting or business building in December?
Who's looking ahead to fitness programs for the New Year?
Who's had their fill of holiday excess, and looking for an escape?
Who's stressing in their relationships and in need of good coping strategies?
Who's in a generous mindset and wants to think about giving and feeling good?
Who's gift-giving (just about everybody) and in need of good recommendations and creative ideas?
Who's feeling scared and vulnerable in the current political climate?
Who's cooking and baking their hearts out?
YOUR readers, that's who.
And I've tapped into a pretty easy way to talk to them about a whole lot of useful stuff. From parenting advice to health and wellness trends, to business-building content to recipes, a wealth of wonderful content lives here on Wordfeeder.
Get on our mailing list if you'd like to hear about it.
Or, connect with us on Facebook or Twitter for alerts on the hottest content trends and price breaks on content packs.
You can do so much with what's here!
I honestly wish I knew about content packs when I was serving my copywriting clients years ago. PLR content is really an incredible way to work smarter, NOT harder. The work's been done for you, now just edit and make it your own.
To your content marketing success!!
November 10, 2016: Aftermath of the Presidential Election and How This Affects You in Your Business
America Needs Nurturing
It is my observation at this time, when slightly less than half of the voters in our country have expressed that their hopes have been crushed with the election of Donald Trump as our next president, that many of these people could use a message of hope, a mental and emotional perspective shift, and a strong but gentle and compassionate leader to follow.
What does this mean to you?
It means that if you're a strong person, now is the time to build something great. Why? Because very few will be standing in your way.
It means that if you're already in a position of leadership, now is the time to step up and offer a glimmer of hope, a cause, an aspiration, something for these people to cling to and feel as though they can make a difference.
It means that if you're naturally a nurturer, a space has opened up for you to step into and begin creating a safe haven for those who need it.
It means that if you've been wanting to build a following, now is your chance. Start preaching - eyes and ears and minds and hearts are open.
If you offer something like this already, don't become distracted by chatter and don't drop the ball. It's time to focus and strengthen your influence, a time to embody something positive that people will naturally flock to in their need to feel secure.
Wordfeeder offers self help content to inspire you in your teachings.
Nov. 4, 2016: How Does PLR Content Make Your Life as a Marketer So Much Better?
Good morning! What are you working on today? It's Friday, but that doesn't stop me from squeezing in all the work I can... how about you? I wanted to share the awesome end-result of a content bundle package that I bought and what I did with it. I paid I don't know, $27?
The content pack contained a series of articles covering Food Preservation. Bare bones, meaning just plain titles, and the writing needed a bit of punching up. But for that price, who cares?!
My purchased PLR content ended up serving as the skeleton for an e-guide that I quickly turned out for my gardening website, in under a week. I went through, basically rewrote each section, changed titles, and then designed in an open source layout program called Scribus.
If you offer something like this to your readers (can be a paid e-book, can be a free download opt-in enticement), you can easily just format it in MS Word if you want. I enjoy the program I used.
Also, for graphics, I called upon the help of great friends who pitched in beautiful photos of their canned garden produce. As a gesture of gratitude, I credited them by name, and included their blog links if they have online presence.
After doing this I immediately bought another content pack. Well, actually several of them. I can customize all the articles to fit my own style, work on SEO titles for our locale, and add details that pertain to my specific audience.
I'm really excited about this, and plan to continue buying content packs for all my niche sites!
I believe you can claim PLR content purchases as "advertising miscellaneous expenses" on your income tax return.
Think about how you could do this for your own business!
Then check out the awesome deals and trending niches that we have to offer for all your (and your clients') PLR content needs.

Hop on our mailing list for your FREE copy of our 12-page PLR Content Quick-Start E-Guide.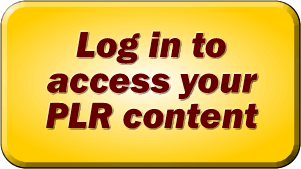 Sign up
Recently Added:
Promote "Wise Woman's Way" Productivity PLR on Warrior Plus
Cute Call to Action Graphics from White Label Perks
Dog PLR on Potty Training Puppies
Stuff I Learned Setting Up an Amember Membership on My Website
PLR Articles on How to Improve Focus
Ditching Perfection as a Blogger
Tiffany's PLR Affiliate Profits Challenge Day 5 Update
Here's What We're Doing on Day 3 of the PLR Affiliate Profits Challenge
How to Earn Money as a Writer on the Web in 2017
Sign up for Tiffany Lambert's PLR Affiliate Profit Challenge with me!
Get Your Hands on Wordfeeder Original PLR Articles
Do People Really Buy Ebooks Online?
Tiffany Lambert Talks Traffic Beyond SEO, Building Professional Relationships and Other Stuff
Weight Loss PLR: Everything to Gain When You Market to this Billion Dollar Audience
Awesome Tools for Growing Your Online Business
Cooking PLR Membership - Best Food PLR Articles Around
Best Quality and Best Deals on PLR Articles and PLR Blogs
What to Do With Private Label Rights Articles
Private Label Rights Means Ebooks Made Easy
Dog Parenting PLR from Tiffany Lambert
Geek out! Take the Wordfeeder Grammar Test
Sweet Deal on 65 Blog Posts with PLR
Business Blogging PLR... 65 Days of Blog Posts, Done.
Coaching PLR Alert! 65 Done-for-You Blog Posts for a Sweet Price
NEW Debt and Credit Card Damage Control PLR from Tiffany Lambert - HOT Topic, Hot Price!
Why Buy Private Label Rights Content?
Why Sign Up for a Wordfeeder PLR Membership?
Use the Right Search Terms to Attract Paying Customers
Productivity Strategies PLR: "The Wise Woman's Way" 58 Productivity Tips So You Can Make Room for the Best While Managing the Rest
"How to Host a Challenge" Challenge - Still Time to Jump in and Learn from Tiffany Lambert
Driving Traffic and List Building With Facebook Live
Big Sale on Alice Seba's Self Help Content
A Great Mother's Day Gift for Your Favorite Mommy Blogger: Pre-Written Content on New Mom Survival Skills
Mother's Day Special - New Mom Survival Tips for the Parenting Audience
Zumba Dance Articles and Images for Your Health and Wellness Readers
PLR Content and Articles for Web Designers and Blog Developers
How to Grow a Profitable Online Business by Publishing Articles