In a Hurry for Awesome PLR Deals to Fill Up Your Website, Blog, E-Newsletter, Social Media and Product Funnel?
I don't like to waste people's time. The links below go directly to PLR sales pages where you can buy high quality website content to use in all your marketing materials and course work.
For the short story on the price, just scroll right to the bottom of each sales page that you click.
The deals are listed in order from most recent to least. Scroll this page for awesome PLR to fit your niche and connect with your eager readers!
One Time Offer for "Debt and Credit Damage Control" PLR from Tiffany Lambert. One of the PLR greats!
Only $17 for the "How to Host a Challenge" Challenge from Tiffany Lambert! Still time to jump in and participate.
Self Improvement Niche: Grow Your List for a Year with 365 Blog Tips
Limited Time Only Sale on Self Improvement Top 10 Articles from List Magnets
The Slide Share Teaching Pack from BuyPLRToday
My Personal Fave - Embarrassing Health Niches Content from Tiffany Dow Lambert
Beautiful PLR Images of Easter and Passover Recipes from KitchenBloggers
Gluten Free Living Articles from MasterPLR
The Art of Mindful Living Content Pack from White Label Perks
Talk to Them About Hosting a Stress Free Easter - Limited Time Only Coupon on Content from Piggy Makes Bank
Connect With the Baby Boomer Audience - Content from BuyPLRToday
Declutter Your Life PLR - Perfect "Spring Cleaning Themed Content" from Piggy Makes Bank
FREE Tips on Home Organizing for the Parenting Market- From Wordfeeder
FREE Breastfeeding Content from Wordfeeder
Marketing Top 10s Articles from List Magnets
Valentine's Themed PLR to Run a Quick Blog Series This Week - from Piggy Makes Bank
"How to Emotionally Disengage from Family Members Who Don't Support Your Online Business" from Wordfeeder
Alice Seba's Weekend Only Offer on 365 Days of Health Tips
3 High Quality Fitness PLR Packs for the Price of 1 from Ruth Pound
5 Blog Posts on Mindful Friendships from Kelly McCausey
Coach Glue's 6 Figure Success System (Not PLR content, but it will teach you to grow an online business)
"Networking for Introverts" PLR Content for Your Coaching Audience
The Coach's DIY Bio Writing Helper Questionnaire from Wordfeeder
"Healthy Fats to Keep You Full" Content Bundle from Piggy Makes Bank
Wordfeeder's FREE Quick-Start E-guide on Using PLR Website Content to Grow Your Business
A Done-for-You Bullet Journal for Your Next Client Workshop
List-Building Templates from Elite Writer's Lab
Piggy Makes Bank's "Teach Them How to Rock at Email Marketing" 30-Day Email Challenge PLR Content Bundle
Done-for-You Marketing Comparison Charts from Alice Seba
Coach Glue's Business Personality Assessment Product to Offer Your Coaching Clients
"How a Food Blogger Can Profit from Growing Your List" - High Quality Teaching Presentation from KitchenBloggers
Healthy Eating PLR Content Pack from KitchenBloggers
Mega Food Blog Content Bundle from Alice Seba
Kitchen Bloggers' Comfort Cooking Mega PLR Pack
"Crush the Lies that Prevent Your Business Success" Content Pack from White Label Perks
365 Health Tips Content for an E-Course, Daily Blog Tip or Calendar
Lean Protein for Weight Loss Content Pack from Piggy Makes Bank
PLR Pump's Alternative Health and Fitness Content FREEBIE
365 Days of Health & Wellness Content
Awesome Yoga PLR Content from Master PLR
Master PLR's Meditation Content Pack for Health Coaches and Holistic Experts
PLR Content Covering Essential Oils - Great for DoTerra, Young Living and Other EO affiliates!
Pre-written content on the Paleo Diet from Master PLR
Hear More from Wordfeeder
To have PLR content deals like these sent straight to your inbox, sign up for Wordfeeder's email list. (You also get a FREE quick-start e-guide on how to earn more and work less using PLR website content!)

Hop on our mailing list for your FREE copy of our 12-page PLR Content Quick-Start E-Guide.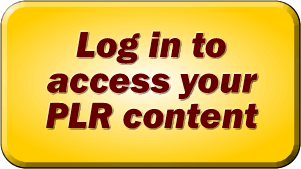 Sign up
Recently Added:
Promote "Wise Woman's Way" Productivity PLR on Warrior Plus
Cute Call to Action Graphics from White Label Perks
Dog PLR on Potty Training Puppies
Stuff I Learned Setting Up an Amember Membership on My Website
PLR Articles on How to Improve Focus
Ditching Perfection as a Blogger
Tiffany's PLR Affiliate Profits Challenge Day 5 Update
Here's What We're Doing on Day 3 of the PLR Affiliate Profits Challenge
How to Earn Money as a Writer on the Web in 2017
Sign up for Tiffany Lambert's PLR Affiliate Profit Challenge with me!
Get Your Hands on Wordfeeder Original PLR Articles
Do People Really Buy Ebooks Online?
Tiffany Lambert Talks Traffic Beyond SEO, Building Professional Relationships and Other Stuff
Weight Loss PLR: Everything to Gain When You Market to this Billion Dollar Audience
Awesome Tools for Growing Your Online Business
Cooking PLR Membership - Best Food PLR Articles Around
Best Quality and Best Deals on PLR Articles and PLR Blogs
What to Do With Private Label Rights Articles
Private Label Rights Means Ebooks Made Easy
Dog Parenting PLR from Tiffany Lambert
Geek out! Take the Wordfeeder Grammar Test
Sweet Deal on 65 Blog Posts with PLR
Business Blogging PLR... 65 Days of Blog Posts, Done.
Coaching PLR Alert! 65 Done-for-You Blog Posts for a Sweet Price
NEW Debt and Credit Card Damage Control PLR from Tiffany Lambert - HOT Topic, Hot Price!
Why Buy Private Label Rights Content?
Why Sign Up for a Wordfeeder PLR Membership?
Use the Right Search Terms to Attract Paying Customers
Productivity Strategies PLR: "The Wise Woman's Way" 58 Productivity Tips So You Can Make Room for the Best While Managing the Rest
"How to Host a Challenge" Challenge - Still Time to Jump in and Learn from Tiffany Lambert
Driving Traffic and List Building With Facebook Live
Big Sale on Alice Seba's Self Help Content
A Great Mother's Day Gift for Your Favorite Mommy Blogger: Pre-Written Content on New Mom Survival Skills
Mother's Day Special - New Mom Survival Tips for the Parenting Audience
Zumba Dance Articles and Images for Your Health and Wellness Readers
PLR Content and Articles for Web Designers and Blog Developers
How to Grow a Profitable Online Business by Publishing Articles