$10 Deal on Essential Oils PLR With BONUS Q&A is BACK ON!
UPDATE from Dina at Wordfeeder: I've had such a great response to this essential oils content that I've decided to open up the offer again on Warrior Plus. :)
An Awesome PLR Pack on DIY Essential Oils Uses, Recipes and Make at Home Blends. PLUS Instructions on Making Natural Perfume.
Your Health and Wellness Readers Want and Need this Information!
Hey natural mamas, it's Dina from Wordfeeder here. I was just sitting here sniffing up the pleasant aroma of Thieves Oil blend wafting from my cool mist humidifier, when I thought I'd write up a quick offer on some essential oils PLR content that I wrote up on Friday.
Are your blog readers like me and my girlfriends? Over the last few years, more than a few of us "natural mamas" have turned our attention to the benefits of essential oils. Whether it's using them as nontoxic cleaning ingredients to freshen our homes, plugging in for some aromatherapy relaxation, or fighting colds and flu... we know firsthand how powerful essential oils are. The best part is... they're totally natural and they really DO work.
I've been using oils for few years now myself, so I've accumulated some knowledge about them. But one thing I do recall was the confusion that I used to experience when trying to figure out which essential oils to use for what purposes.
The confusion is what stops your fans and friends from buying!
So why not enlighten them with this informative set of articles that will teach them all the wonderful benefits of essential oils and how to make their own blends at home.
Essential oil sales are a great way to earn some affiliate income and make comissions through companies like Young Living and DoTerra. So if you are a rep for one of these, or another essential oils company, then you really should be blogging and posting information about essential oils for your social media contacts to learn from and order through you.
Side note: I am not an oils distributor. I write web content. That's what I really love. And another thing I really love is helping small business owners. So that's why, when I can, I take time out of my busy day to write up some content and offer it for a budget-friendly price. Feel free to use my essential oils content to earn money on the web!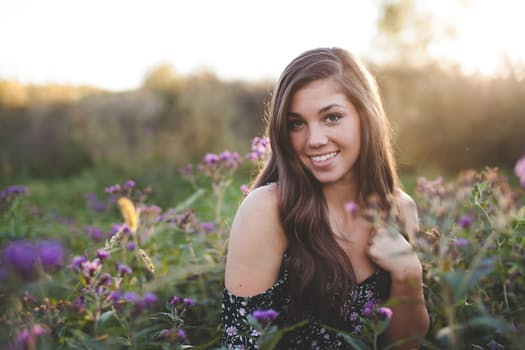 Essential Oils Offer for Warrior Plus Members
The Essential Oils Blends and Recipes that I wrote about in this private label rights content pack can be yours for just $10 for a limited time only!
Here's what's covered:
2,897 words of ebook-ready, article-ready, e-course ready essential oils content focusing on blends and uses. With special instructions on how to blend your own natural perfumes!
Content Includes:
DIY Essential Oils Recipes to Make at Home
Essential Oil Misters or Room Diffusers
Essential Oil Based Massage and Body Oils
Essential Oil Based Perfumes
Essential Oil Spritzers

Recipes for DIY Essential Oil Blends (to use in Misters, Massage and Body Oils, Spritzers and Some Perfumes):

Love and Romance Blend Massage or Body Oil
Sensual Blend Massage or Body Oil
Hormone Balancing Massage or Body Oil
Energizing Blend Massage or Body Oil
Relaxation Blend Massage or Body Oil
Immune Boosting Massage or Body Oil
How much for this awesome, essential oils PLR content?
regularly $17

NOW ONLY $10
Also, because I'm delighted to be selling PLR articles here... I thought I'd throw in an EXTRA BONUS.
Buy now, and get our Essential Oils Q&A Pack FREE with your purchase for a limited time only!
Here's What's Included With the BONUS CONTENT:
1,790 words of detailed Q&A content that answers...
Can I use essential oils to ward off cold and flu germs?
What is the Thieves oil blend and where can I get it?
I can't afford organic essential oils. Are "regular" (non organic essential oils) harmful?
I want to make my own essential oils at home using garden herbs. How do I do that?
What are some good shortcuts for mixing my own essential oil blends on the cheap?
Can I put essential oils directly on my body?
I've heard that some people drink water infused with lemon oil, for its health benefits. Is this true?
What's a great, essential-oil based recipe for a cleaning spray?
Which essential oils help with insomnia?
Should I add peppermint oil to my bath water for a sunburn?
Can essential oils harm or burn my skin?
What is a carrier oil?
Should I put essential oil on the bottoms of my feet, and if so, why?
What can I use essential oils for?
Which essential oils invigorate and stimulate?
Which essential oils promote relaxation and restful sleep?

Again, you can grab BOTH of these content packs together for just $10 if you buy now.
To order, click the button below. File will arrive via email. Offer expires soon.
THANKS for purchasing PLR content from Wordfeeder!