Brand NEW! Family Stress PLR - Perfect to Make an Ebook or Course from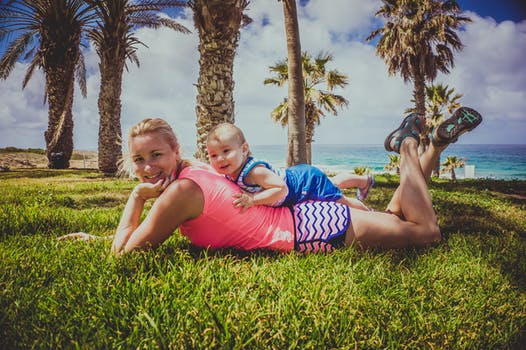 Super Simple Ways to Majorly Reduce Family Stress WITHOUT Therapy or Medication - 6,559 words total
Therapists, Coaches, Counselors... are you in need of done-for-you content to get more people on your list and continue educating your audience? Do you publish content to any of the following niches?

Life coaching
Health and wellness
Home and family/parenting
Mental Health/psych
Relationships
Self improvement/self help

If so, then you'll be pleased to know that Wordfeeder's next content release is ready and comes with a coupon offer for you to take advantage of.
Super Simple Ways to Reduce Family Stress WITHOUT Medication or Therapy can be yours to put your name on and publish!
Here are a few ideas of how you can use this private label rights content:

Make into an ebook that new subscribers get as a free gift in exchange for signing up to be on your list
Sell the ebook at an affordable price point for your audience who may need a lower priced option than therapy or coaching
Use this content to share with life coaching or therapy clients who would like to work on lessening family stress and enjoying healthier, happier relationships
Add this content to your private library of member resources - adds value and helps people!
Sell or offer this free as an autoresponder series delivered one article at a time via email
Drive targeted traffic to your website or blog by posting these articles one by one.
Use this as workbook material for your next in-person support group
Incorporate this into a helpful video that you share with subscribers who may want to sign up for your coaching or counseling services
Add this to a more comprehensive guide or webinar on stress that you may be creating
Anything else you can think of!
What's In this Package:
10 high quality articles delivered in an MS Word document via email and also accessible from inside of your Wordfeeder PLR membership account.

This content is brand new, created over the past week, and ready to copy, paste, edit, share snippets, add pieces to social posts, and make your own. Here's what's included:

Super Simple Ways to Majorly Reduce Family Stress WITHOUT Therapy or Medication - 6,559 words total - with Private Label Rights


1. Intro
2. Family Stress? Schedule Less, Learn to Say No and Prioritize
3. Family Stress and the Trickle-Down Effect
4. How to Replace Bad Talks with Good Touch to Lessen Family Stress
5. Relieve Family Stress: Change the Tone from Competitive to Cooperative
6. Lessen Marital Stress: Replace Frustration with Acceptance
7. 3 Simple Strategies for Mitigating Marital Stress
8. Lessen Family Stress by Making Time for What's Really Important
9. How to Make Family Events Less Stressful and More Fun
10. Help Kids Manage Stress: 7 Causes of Childhood Stress and How to Cope



Tips and Ideas for Publishing:

PLEASE change the headlines if you plan to share this content publicly as on your blog. The more unique you can sound in your writing, the more effective PLR content will be for you.
The "hook" of this (that will attract your readership) is the "without meds or therapy" line. This content does NOT include references to seeking mental health help but you are welcome to change it and add them in.

I did this because this is what internet readers want. If they were hoping to find counseling services they would be looking for that. However, you can always initially attract them as a therapist or counselor by giving them this advice that they sought, but then letting them know that you also offer this type of support should they need it.

(Most people seek out professional help in steps - first they go for the lower-cost solutions, then they might assess their situation again and determine that a qualified professional is needed. Another option would be that if they don't have insurance coverage for therapy services, paying out of pocket for a low-cost information resource such as this may be of interest to them. )

Here's a Writing Sample Screenshot: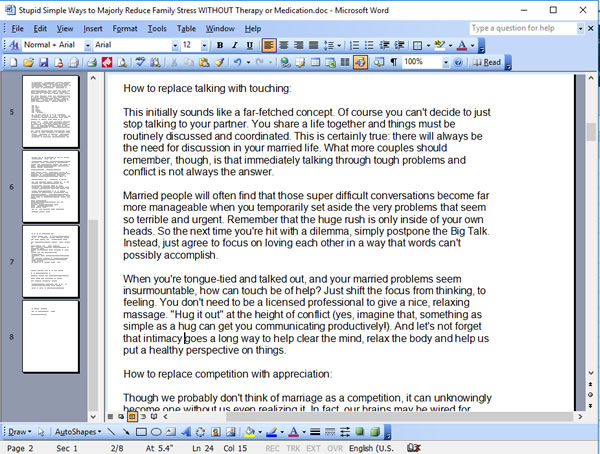 NOW $24
How to Access Your PLR Content:

Once your order processes, you will be asked to create a login to the Wordfeeder member site. Do this, then check your email for a confirmation, plus another email containing your delivery of the files.
If you have any questions or trouble with your download, email me and I'll get back to you as quickly as possible.
Free PLR Articles Sweeten the Deal!
PS: Don't forget! In addition to these high quality articles, you also get a TON of free content once you log into the Wordfeeder member area. Check the top menu and look under FREE PLR to see what's offered.

THANKS for supporting my freelance business. CHEERS to you in yours!