My Favorite Winter Themed PLR Content Packages from Piggy Makes BanK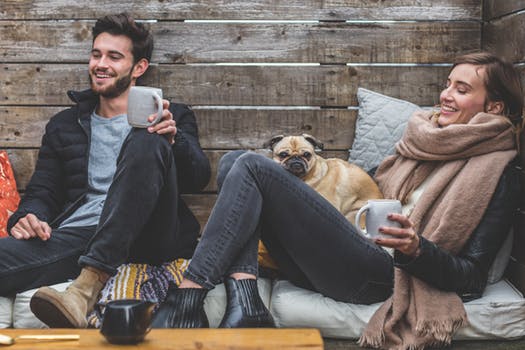 Hey, blogger friends... it's the time of year when we hit restart and make improvements in our lives, businesses and more. How many people do you know who just got gym memberships, are expanding their businesses... are looking to take classes, get creative with projects, or work on their goals? What about all those peeps who recently decided to go low-carb, or are focused on plant based eating as a means of becoming healthier, fitter and better?

It might be cold outside where you live (or not, lucky you!) but things are cooking with the kickoff of 2019. Plus, if people are stuck indoors some of the time then you know they're searching for information online, things to read, learn, enroll in, buy, you get it. Why not help them along with some fantastic content that's already been written by talented and reliable writers?
Every piece of content that we write or recommend here at Wordfeeder is created for the purpose of you branding, editing it, and publishing as your own, to share for free and grow your list, or to sell any way you like. Use it to help people who want and need the information! NO more paying a copywriter hefty fees... yes, those days are over thanks to our content providers who offer you private label rights to use this content any way you like!
Below, some of my favorite, timely PLR content topics from Piggy Makes Bank PLR:

Who do you know who isn't thinking about cutting back on sugar during this post-holiday "focus on fitness" time of year? Piggy has 10 high quality articles for you to share with your list, email to subscribers, add to your blog along with images, make an ebook to offer in exchange for new signups, or place into a bigger online course and sell via your blog or membership. The total for all 10 articles is just $10, including…

1. 5 Great Reasons To Cut The Sugar From Your Diet
2. What Sugar and Cocaine Have In Common And Why It's Important To Your Health
3. 3 Easy Ways To Cut Back On Sugar Consumption
4. Are You Ready For A Sugar Detox?
5. How To Cut The Sugar Habit in Less Than A Week
6. Before You Detox – Be Prepared For These Sugar Detox Symptoms
7. 3 Tips For Alleviating Sugar Detox Side Effects
8. Why Going Cold Turkey May Not Be A Good Idea When Sugar Detoxing
9. Don't Think Sugar's Bad For You? You Will After Going Into a Full Blown Sugar Detox
10. How To Deal With Temptation After Your Sugar Detox

Bone Broth PLR - one of my all-time favorite healthy eating PLR topics
I actually bought this from Piggy Makes Bank to use in my local health site and I'm so happy I did because it turned my husband and me into bone broth people! I just had a cup this afternoon, we made it ourselves using the bones of grass-fed local beef: no kidding!
The Bone Broth DFY Content Package from Piggy includes 10 Articles, 10 Auto-Responder Emails, A Handy Checklist & 3 Promotional Graphics
The 10 included articles cover...

1. What Is Bone Broth?
2. How To Make Your First Batch Of Bone Broth
3. The Benefits Of Making Bone Broth
4. Different Ways Of Making Bone Broth
5. What Bones Can You Use To Make Bone Broth
6. How To Use Bone Broth In Cooking
7. Storing and Freezing Bone Broth
8. Stock vs. Bone Broth vs. Vegetable Broth
9. Adding Variety to Your Bone Broth With Veggies
10. The Benefits Of Using Apple Cider Vinegar When Making Bone Broth

What a fantastic, good-for-you old-time practice to get into... making bone broth! Who needs expensive calcium supplements when you can get it the healthy and natural way.
(Yes, I get it and I know how to fix it now... do you? How about your readers?)
This is a nice, hefty package of done-for-you content that talks to that modern-day affliction, tech neck, which comes from too much computer and smart phone use and incorrect posture while using these items. Did you know that something as simple as needing a prescription for glasses could be wrecking your neck?
This package with PLR rights to publish as your own includes 10 PLR Articles, 10 Emails, 1 Short Report, and 10 Social Media Posts all About Dealing With Tech Neck. Article titles include…

• What Is Tech Neck?
• Tech Neck Symptoms To Look For
• Simple Exercises You Can Do To Prevent Tech Neck
• Bad Posture Habits That Can Cause Tech Neck
• Tech Neck Can Become Painful
• Is Tech Neck Reversible?
• Here's How You Can Start To Correct Tech Neck
• Are You Suffering From Tech Neck Headaches?
• Using Yoga To Treat And Prevent Tech Neck
• How To Prevent Tech Neck Wrinkles

This is brilliant content, and SO needed in today's tech-connected world!
If you don't end up sharing or selling this to your blog readers, email subscribers or social media list, then maybe you need to learn more about list-building so you can do it in the near future! Seriously, PLR can be an amazing low-cost way to gain more knowledge of important topics that you'd like to learn more about - like online business. I can't tell you how many people I've talked to simply do not understand the basics of list-building, which is why they continue to struggle with making money online.

This Top Quality PLR Package includes... a Short Report, 10 Auto-Responder Emails, 10 PLR Articles plus 10 Social Media Posts & Checklist for "List Building Strategies"
Article titles cover...
1. Why You Need A List (408 words)
2. Autoresponder Providers Compared (505 words)
3. Different Ways To Send Email – Autoresponders, Broadcast, Blog Broadcast (454 words)
4. 3 Ways To Get Subscribers From Your Blog (463 words)
5. Building Your List With Social Media (464 words)
6. Building Your List With eBooks and Kindle Books (444 words)
7. Using Affiliates To Grow Your List (481 words)
8. Expand Your Reach By Leveraging Your Existing Subscribers (449 words)
9. Grow Your List Faster With An Ethical Bribe (488 Words)
10. Test Your Opt-in Forms For Better Conversions (495 words)
...perfect for business experts, coaches, marketing consultants, business bloggers and more.