Give your blog readers a taste of summer with these bean and legume-based, meatless private label rights recipes that go down light, fresh and healthy. I wrote and tested them myself! Feel free to publish in your own blog, newsletter and other online publications. You need content to profit, Wordfeeder's got that for you!
"Buy Now" opens up to the sales page where you can learn more and order.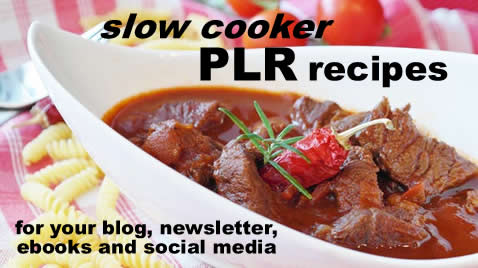 My writer friend Carol wrote up these hearty and tasty slow cooker PLR recipes for you to promote the Instant Pot or a similar brand of slow cooker/pressure cooker on your blog or social media.
25% off with coupon code SLOWCOOKER. Expires Jan. 22, 2018