FALL in Love with your Business All Over AGain...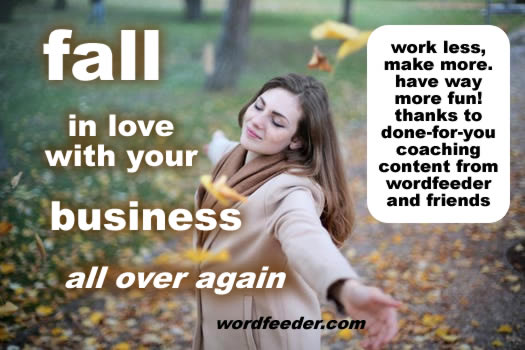 ...Thanks to Pre-written Blog Posts, Ebooks, Online Courses and More
Hey there! Feeling trapped in the daily grind of being a home-based business owner? Feeling like it's time to break up with your biz and go get another J-O-B?
If constant courting of clients and chasing down payments isn't what you had in mind for your Entrepreneurial Dream... fret no more.
I'm here to tell you a little secret you may not have heard about before.
Successful bloggers, coaches and online entrepreneurs DON'T all write their content from scratch.
They DON'T spend thousands on copywriters, designers and VAs to help them launch their online courses from start to finish.
Instead... they use pre-written content that comes from professional writers like me, and my associates. This industry is called PLR: Private Label Rights - And it means you pay for the RIGHT to publish the content you purchase, however you like.
If you aren't caught up to the wonders of pre-written content, let me give you a quick heads-up:
Instead of paying hundreds, you can purchase it for mere dollars per article!
You can find TONS of niche-specific, detailed information in sets of articles that will cost far less than if you paid ONE hour to a ghostwriter to write you HALF an article.
You can edit the content however you like, by adding your own stories, switching the points around, changing headlines, deleting parts, moving sections to other publications, adding images, changing fonts... including your own stories... and more.
You can sell this content as an ebook, email course, webinar, video tutorial, online workshop, or in-person class.
You can give away the content (or parts of it) to entice new signups to your list.
And best of all, your article drafts will arrive in your inbox fully researched, chock full of detailed information, and expertly written... yours to do whatever you like with (except re-sell as PLR yourself - please don't do that.). Access them in your Wordfeeder member area any time!
THIS is the secret to getting your groove back in your coaching business or niche blog... STOP doing all the work yourself, or STOP paying out high hourly rates to freelancers.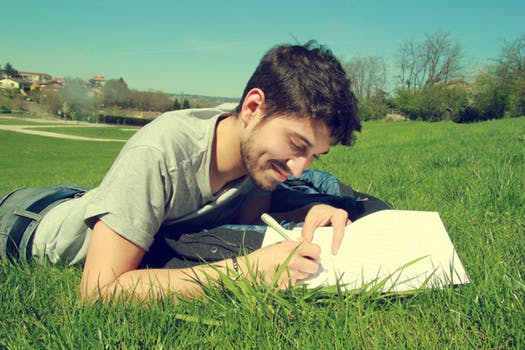 We have your awesome, pre-written content right here.
Take a test drive of some of our free articles, located just inside your Wordfeeder member area. You'll see them in the top menu under FREE PLR after you log in. Download to your computer. Make your first blog post. Add images... change headlines. Grab some content and make a freebie ebook out of it to get more people on your list.
The jig is up! Prewritten content is the way to make money online.
Now get yours right here with the Wordfeeder PLR membership. It doesn't cost a thing, and you can unsubscribe any time.
Sign up for your FREE PLR Content membership right now: