FREE Family Dynamics PLR Articles When You Sign Up for Our FREE Content Membership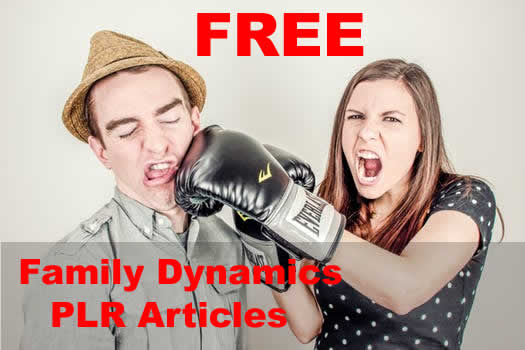 Hi there from Dina at Wordfeeder PLR!
Are you tired of trying to come up with topics for your home and family or "family dynamics" blog?

Would you like to get your hands on some really compelling content to turn into ebooks, ecourses and workshops that people seeking relationship advice might be likely to buy online?

I'm Dina, and I've been creating content since I was born. Just kidding, though it sure feels like it. I've written web articles for clients since 2003. Prior to that, I worked as a corporate ad copywriter for seven years. I'm formally trained in the skill of copywriting. So in other words, I know what the heck I'm doing. At least I think so. :)
These days, I write blog posts, articles and ebook content that I sell on my Wordfeeder membership site. I have a lot of fun doing it, and I really enjoy being able to offer economical options for people who may be starting or managing an online business on a shoestring budget.
So, are you ready to find your voice and become an authority in the Family Relationships niche?
One thing that I've noticed recently is that it's getting harder and harder to foster close relationships and be honest about your feelings online. Why? Because on social media, everyone knows everything and it's all polarized opinions. If people are having relationship issues, they may think twice about sharing them with online friends, because there's a danger that this info may get around the social circle or seen by the wrong eyes.
Despite the ease in which we're able to transmit our thoughts and feelings to the entire world, people are apt to feel misinterpreted, misquoted, and misunderstood more than ever before!
This means relationship problems, especially with family, who may not understand what they see and hear on social media.
So, in my estimation, if people really want support while struggling through difficult family dynamics... they're going to go straight for some private reading, private coaching, private counseling, or private support groups. Or... they might decide to order an online course under the protective cover of private email so that the people with whom they're having trouble relating won't be likely to know.
Yes, I'm talking about your readers, the people who would be most likely to want to hear from you via email and pay for your expert relationship advice.
But if you're struggling with coming up with content to drive people to your blog in the first place...
or if you don't have the up-front capital to invest in pricey marketing experts to help you create online courses...
Wordfeeder delivers the content you need to develop unique coaching and relationship mentoring materials in a fraction of the time, for a fraction of the cost of hiring a pro.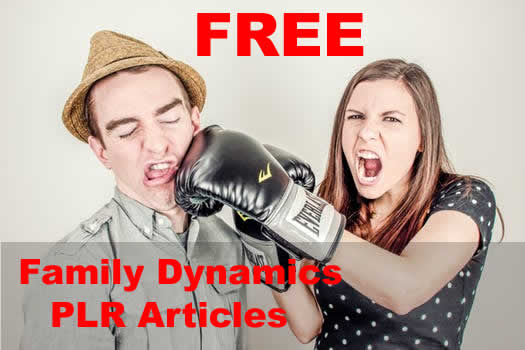 (I'm really sorry about this graphic. I just... well, no words. Don't judge, I am not the best at finding images to go with my own articles. I thought it was kinda funny, actually.)
Wordfeeder's FREE Family Dynamics Articles will work perfectly for your blog, newsletter, and social media effort. Please note: If you are a coach or counselor, you must include LEGAL DISCLAIMERS in any articles or content that may be interpreted as mental health advice.
Here's a writing sample so you can get an idea of the quality, tone and type of advice offered: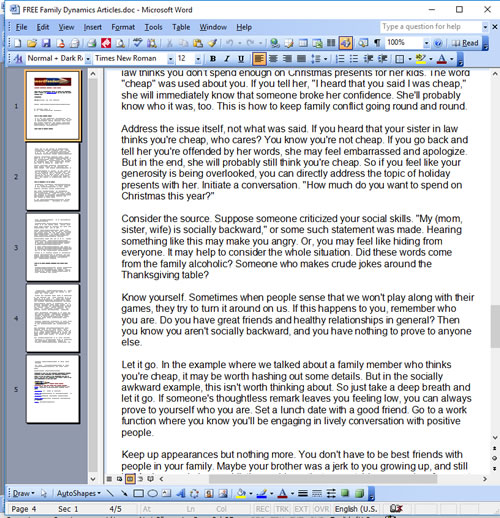 Here are a few ideas on what to do with your free family dyamics articles:
Publish them on your blog (please DO come up with some unique, engaging headlines of your own)


Set them up as individual social media tips and publish on Facebook, Twitter, Instagram, etc. to drive traffic to your blog


Package them up, add your own branding and additional content, and offer as part of a low-priced e-guide that shares valuable tips on how to navigate family relationship dynamics in a healthy and productive way.
If you'd like to grab these free articles AND your free pass to access ALL the free content available through Wordfeeder's member area, then simply drop your info into the sign-up form below.

If you have any trouble accessing your files, please contact dina@wordfeeder.com
Please consider Wordfeeder as an exceptional source of high quality content to help you grow a wonderful and profitable online business.
CHEERS to you in all your professional pursuits!