FREE Gratitude Article When You Sign Up for Wordfeeder's FREE PLR Membership
We have Articles, Exercises and Social Images to Help You Run a 30-Day Gratitude Challenge With Almost NO Effort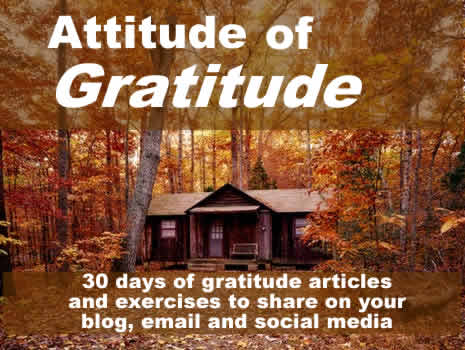 Social media makes it so easy to drum up a strong sense of community. And November is the perfect time to spread positivity and get everyone in a feel-good frame of mind, by running a 30 Days of Gratitude Event/Challenge.
Hi, busy marketer! It's me, Dina, of Wordfeeder PLR. It's the Gratitude time of year. And if you think about all of the wonderful folks you've met online who work hard on their businesses every day, doesn't it make perfect sense to offer them an "ultimate positivity challenge" or "30 days of gratitude" event that you can run from the comfort of your own social media group or blog?
What about all those other people you know you can help, but maybe they aren't quite ready to sign on for your coaching or other services?
Wouldn't it be great to bring these folks together and provide a sense of community while helping everyone to aspire higher, learn and grow together?
Isn't this the perfect way to give back to your clients for their loyalty and continued business?
What types of niches does an Attitude of Gratitude event lend itself to?
The "Attitude of Gratitude" theme lends itself to any number of specilialized online niches. This includes but is in no way limited to...
Coaching and personal development
Counseling and relationships
Healthy living, natural healing, wellness
Business development, small biz startup and work from home
Home and family, Local communities
...anything else you can think of :)
We have an entire 30 days' worth of content available if you're seriously considering running a Gratitude Challenge this November or December.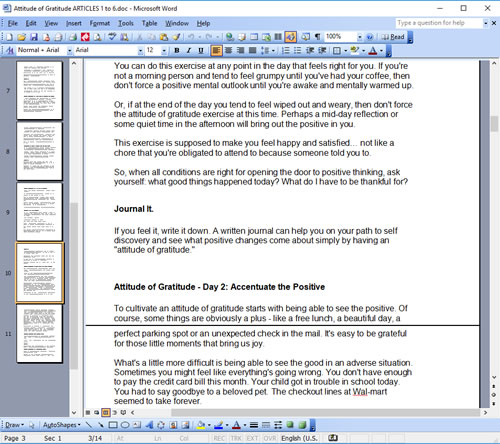 Get a FREE Gratitude article and exercise when you sign up for our FREE PLR membership.
This is my way of saying thanks for being a friend of Wordfeeder while offering you a test-run of the material. Feel free to share the article with your list and publish it on your blog.
Once you have the free gratitude article, you'll know what to expect and can decide if you'd like to proceed with hosting a Attitude of Gratitude 30-Day Challenge.
Not only will you receive a FREE Gratitude article, but you'll also get tons more FREE PLR content that you can download instantly from the Wordfeeder member area each time you log in.
How to Access Your FREE Attitude of Gratitude Article:

Once your order processes, you will be asked to create a login to the Wordfeeder member site. Do this, then check your email for a confirmation, plus another email containing your delivery of the files.
If you have any questions or trouble with your download, email me and I'll get back to you as quickly as possible.
THANKS for supporting my freelance business. CHEERS to you in yours!
copyright 2018 wordfeeder. all rights reserved worldwide.