Geek out with Wordfeeder! Take the $2 Grammar Test.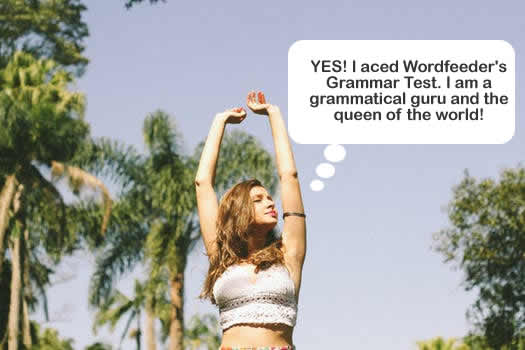 Think you might be grammatically gifted? Wondering if you possess the grammatical know-how to work as a copywriter or copy editor?
Here's a fun set of 5 Grammar Exercises that I found in my collection of old copywriting files.
Sample one right now:
The only people on the list were Tricia, Edgar, DaShawn, and (myself/

me

).
(thinking... thinking... processing....)
The answer is... me, NOT myself. Did you answer correctly? A lot of people get that one wrong, so don't feel badly if you did.
Take the grammar test AND own the content to publish any way you like, for just $2.