Spooktacular Savings on Halloween PLR: Early Bird Special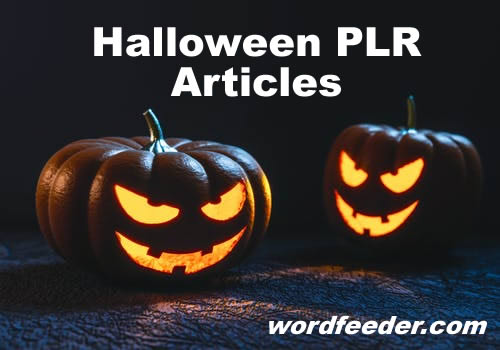 Halloween will be here soon! Check out this early bird special we have on Halloween articles.
<---Halloween PLR Pack 1 covering trick or treat safety tips, craft and party ideas
Then explore Halloween PLR Pack 2.
So much Amazon earning potential here!
<---Halloween PLR Pack 2 on kid/adult costumes and home decor. Advance publish and save yourself the work during the busy fall season!
NOTE: I've partnered up with a great designer and we're planning to add images and social media goodies to this PLR pack. Get on the list to be notified of when it breaks.
September Content Planning, and a Home Management PLR 2-For Deal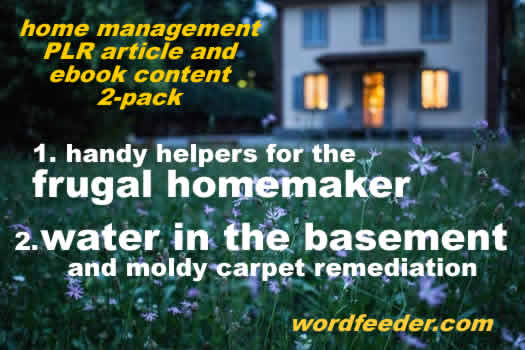 I just wrapped up some practical and frugal themed ebook articles for September's home maintenance and home management content themes.
If you grab this 2-for deal now, you'll be sitting pretty when early fall arrives and your content's all ready for your readers to learn from and for you to earn from.
The topics are Handy Helpers for the Frugal Homemaker, and Water in the Basement/Moldy Carpet Remediation. They're just right for your Home and Family or Home Improvement readers.
Summer safety articles - sale ends August 1, 2017
Private Label Rights Articles With a Summer Theme
It's summer, and you probably don't want to be sitting at the computer all day. That's why our pre-written content makes the perfect grab-and-go solution for staying in the minds of your customers.
For our summer features we have two content specials!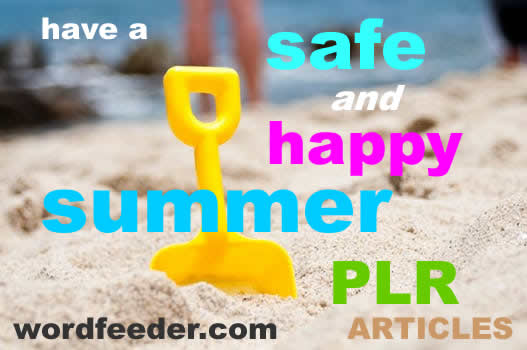 Summer Safety Articles from Wordfeeder
Get 15 articles for $7 when you buy before August 1, 2017!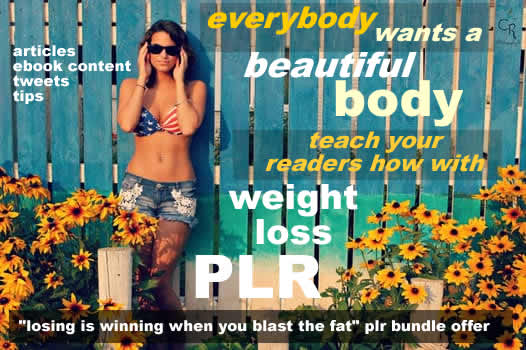 Weight Loss PLR Super Bundle - Dee and Dina's "Losing is Winning When You Blast the Fat" A giant pack of weight loss content for only $21! Sale price is good through end of July 2017. Works great for the health and wellness niche.
Big SAVINGs on PLR this 4th of July Weekend!
A Star Spangled Lineup of PLR and Online Biz Offerings This Weekend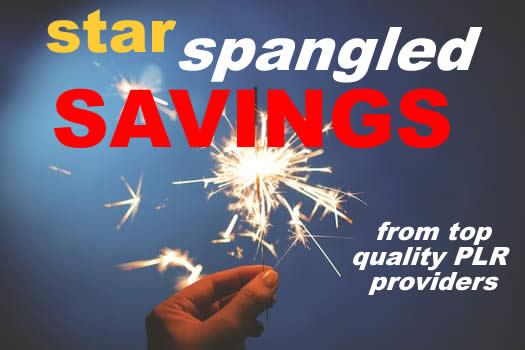 Hey busy marketer, how's your holiday weekend panning out?

I thought I'd do a 4th of July Roundup of sweet deals to share with you! Been hunting around for some lively and uplifting content for the holiday.

You can slurp up a sweet deal on Healthy Summer Drinks PLR from April and Jenn.

You can talk about yoga for weight loss thanks to Candace Chira's content-rich PLR bundle.

You can move boldly toward online biz success with the Self Improvement membership from Piggy Makes Bank. It includes 30 days of content EVERY month to put your blog, newsletter, info product, ebook, video and ecourse creation on autopilot.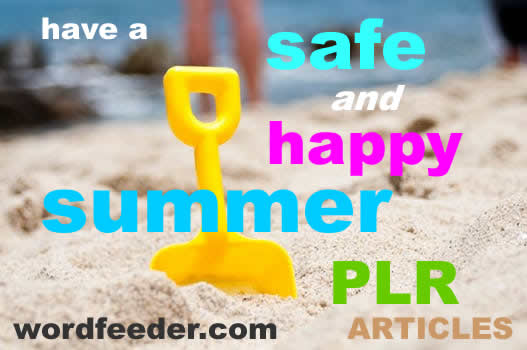 And finally, Wordfeeder's "Have a Safe and Happy Summer" PLR pack includes 15 summer safety-themed articles that I wrote just a few days ago. They're ready for you to post on your blog, turn into an ebook, or share on social media.

Grab your $7 deal on 15 Summer Safety Articles (titles are listed on that sales page)

CHEERS to your online success!

We also promoted the following holiday PLR offers in 2017!
Teach Them How to Have a Stress Free Easter
An Offer on Easter and Passover Food PLR Images
Valentine's Day Images - Freebie Alert!
Love is in the Air This Week! Last Chance for Love Themed PLR Content
LAST CHANCE to shop for tax-deductible website content in 2016
HOT Holiday Content, NOW ON SALE- Imperfect Christmas
Holiday Graphics, Memes, Social Media Images for Your Blog, Website, Facebook, Twitter pages
Christmas, Holiday Memes & Graphics at a Savings
Toy Reviews - 57 Total for Your Holiday Blogging Effort
30 Days of Forgiveness Website Content
Hot Holiday/Christmas Toy List of 2016
March 7, 2017: Coupon on Easter Themed Web Content
Grab your Discount on "Stress-Free Easter" themed PLR Content!
Piggy Makes Bank is offering a price break on a nice, Easter themed PLR content pack:
It includes 5 blog-ready articles, 8 Easter recipes, and a done-for-you Ebook cover should you want to edit and publish the existing content for an Easter info product giveaway for your readers.
Use coupon code PETERRABBIT to get all this content for just $10! Offer ends Thursday, March 9.
Don't miss spring savings on Food PLR membership and images
Blog Some High Quality Easter and Passover Recipes - Graphics Included!
Grab this PLR offer on beautiful food photos in time for the Easter and Passover season. Trish at KitchenBloggers is offering a discount on these and other, social-media ready images when you sign up for her monthly food blogging PLR membersip.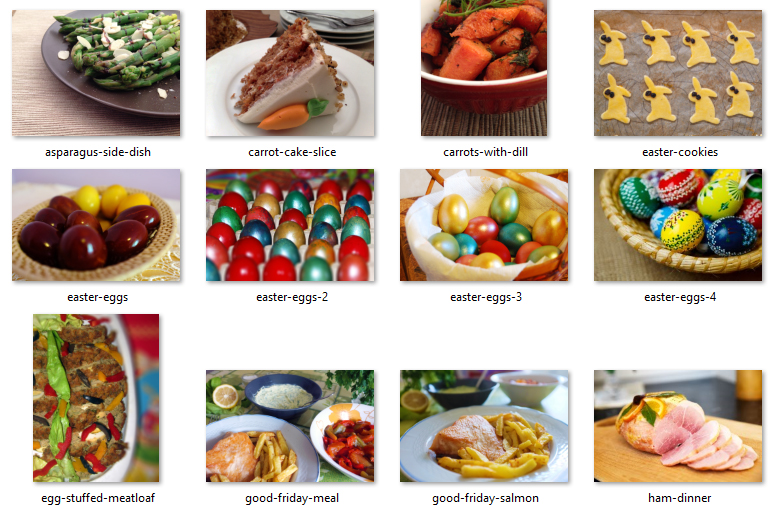 You get a ton of food blog content for just $19 when you sign up!
FREEBIE Alert: Valentine's Day Images from KitchenBloggers
A great source for food blogging and holiday images
Dress up your Valentine's Day communication...Kitchen Bloggers is sharing the love with FREE Valentine's Day images.
Simply click this page and you can check out for zero dollars on your purchase.
Happy Love Day, everyone!
Hot Niche! Love and Relationships-Themed PLR
Talk About Love on Your Website This Week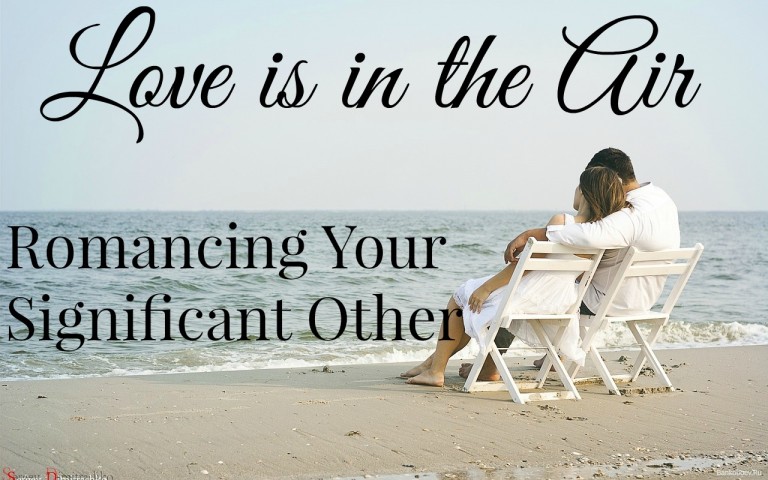 Attract more visitors to your website this week and next, with Valentine's Day themed website content. "Romancing Your Significant Other" brands perfectly your self-improvement site, mommy blog, relationship site or even mental health blog if you spin it just right.
This Love-Themed PLR bundle includes 10 articles, 3 social media graphics and a brandable e-book cover!
Dec. 31, 2016: LAST CHANCE to Shop for Tax Deductible Content in 2016
Small biz owners, you have mere hours left to get in your last tax-deductible purchases of the year! YES, website content IS tax deductible.
Get a jump start on your content planning for 2017, and shop for PLR content from my friends at Piggy Makes Bank
For the highest quality Health and Wellness content, visit MasterPLR
HOT Holiday Topics for Your Blog or Website! NOW ON SALE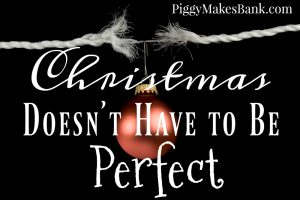 Christmas Perfectionism is explored, examined and then gracefully excused in this hot holiday content pack that's on sale for a limited time only!
Stressing about holiday website content this December? Check out the "No [Such Thing as a] Perfect Christmas"! PLR article bundle from Piggy Makes Bank.
Their high quality, instant-download article pack contains 10 PLR articles and a Special Report covering this most popular topic of the season.
Use coupon code STRESSLESS to get the discount. Expires Friday, 12/16!
Click here to read what's in the article pack and purchase now for the shamefully low price of $5
Dec. 9, 2016 Heads up for Holiday Graphics, Memes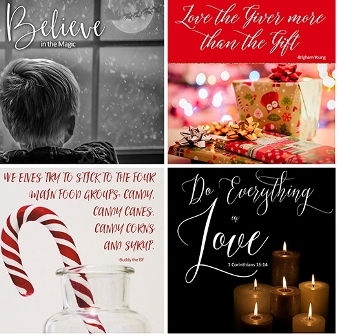 Just a quick heads-up for holiday images at a savings! White Label Perks has packed up 25 Christmas and Holiday social media graphics to use on your Facebook page, Twitter, and any place else you might want to reach your readers.
WOW! Price of only $13 for these high quality holiday images! Click here to check them out and order.
Dec. 8, 2016: Toy Review Content for Christmas
Do you want to earn money sharing toy reviews this Christmas holiday season?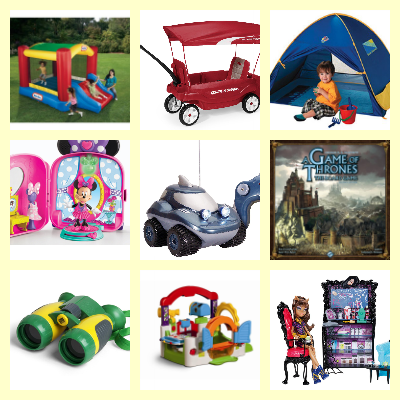 Ruth Pound has a great pack of holiday toy review content that contains 57 toy reviews. Plug them right into your blog, add photos, and start earning this Christmas season!
WOW price: $17 for the entire toy content pack! Don't miss out.
Learn more and purchase holiday toy reviews.
Dec. 1, 2016: 30 Days of Forgiveness Web Content is Now On Sale!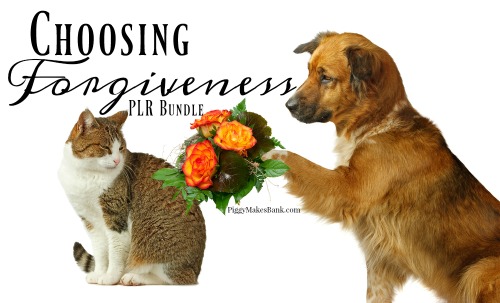 Christmas, Hanukkah, Kwanza... whatever your holiday, December is a time to focus on loved ones.
Piggy Makes Bank has created a great, customizable content pack to share with your self improvement audience: "30 Days of Forgiveness" I have hosted a 30 day blogging event before. These types of activities do tend to take off, especially during this festive time of year.
Tracey and Susanne are offering a deep discount on their 30 Days of Forgiveness Holiday Themed Website Content right now! But even if you don't catch the deal in time, their PLR packs are always so nicely priced anyway.
Click here to check out PMB's "30 Days of Forgiveness" PLR Bundle and create a wonderful, month-long event for your readers and fans!
Dec. 1, 2016: Start Earning Immediately... Hot Holiday Toy List of 2016 is Here!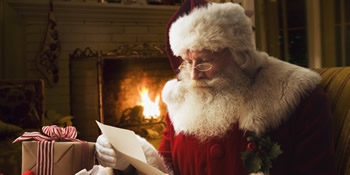 Last year, I went Christmas gift shopping online and was surprised to find some really nice blogs that included best toy picks and customer reviews. Now I know what that was about. Toy and gift bloggers sharing information while generating passive income! What a great idea for your own blog. Ruth Pound has compiled the 2016 Hot Toy List. In addition to the list of hot toys her content pack includes articles, reviews, images, and tweets to make your blogging life a piece of fruitcake. So if you want instant holiday website content at a super great price, now is the time to snap it up.
Get FREE PLR samples right now:
NEWEST PLR ARTICLE RELEASES
FREE PLR ARTICLES WHEN YOU SIGN UP
WANT TO BUILD A PLR STORE? Article Selling Secrets Spills the Beans on How to Earn Money Online by Writing Articles