30 Days Blessed This Christmas Holiday Image Pack - Beautiful Designs from 'chele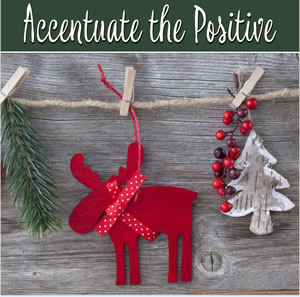 Happy December! If you purchased Wordfeeder's "30 Days Blessed" Christmas challenge, I wanted to remind you that this will be even more fantastic if you add gorgeous, professionally designed images.
Each time you post to your blog, send out a positivity challenge email, or share on social media, you can grab a matching image to express the sentiment and connect more readily with readers. THIS is the missing puzzle piece that will make your 30 Days Blessed This Christmas go from good to great! (See the sales page for a screen shot of the images now)

If you normally hire professional designers, you know that each time you have something professionally created, it runs you hundreds, and rightly so. So when I say this is an incredible price for some of the finest Christmas themed images with PLR rights, you'd better believe it! I'm so delighted to have partnered with 'Chele Neisler of Pep Talk PLR on this. She is one talented lady, and you'll be getting a terrific bargain on these 30 web- and email-ready images.

Please note, if you purchase this pack, the files 'Chele has included are .jpgs - BUT she will be more than happy to honor any requests for high resolution files. So if you'd like to pick these up right away to use in your December posting and sharing, grab these beauties for just $17 right now.
---
Holiday STress PLR Now $1 Per ARticle - First One is FREE With Signup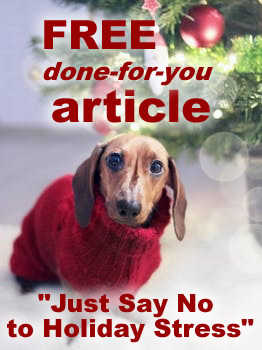 Take the pain out of holiday posting when we all work together! I'll be emailing you a total of 15 One-Dollar Articles through the end of the holiday season. The first article is free when you sign up. Great way to keep up with your blogging, posting, and sharing on social media and email.
To learn more, read the sales page here. Or, just skip the wordy stuff and sign up directly through the SIGN UP button below.

---
The holidays are such a busy time! If you'd like to run a positivity challenge in December and would love to get a head-start on content setup, then Wordfeeder has a wonderful, pre-written 30-day challenge for you to profit from. You won't need a coupon code to get $15 off your order when you purchase all 30 days at once.
NOW ONLY $45
for 17,165 words of articles and journaling exercises
---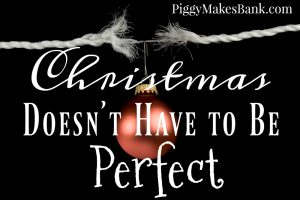 Hey, busy bloggers... it's time to start prepping Christmas content! I'd write some articles on how to reduce holiday stress. But why would I, when the fine ladies at Piggy Makes Bank have already done it? Check out their Christmas Doesn't Have to Be Perfect content pack that's just $10 for 10 articles plus a special report. You can get these up on your blog, lickety split. Even set up the special report for folks to grab for free. It's the perfect incentive to get more peeps on your list. Click the link I just shared and grab your Christmas articles for less than a dollar each. They'll be well received by the Marthas and Anti-Marthas among us.
---