How to Use PLR Content to Create and Sell an Ebook
One of the best things about PLR content is that there's probably an ebook already in existence that you can purchase, brand, and sell on your website immediately.
Even if there's not a ready-to-sell ebook available, there's probably a website content bundle that includes a set of articles that will work perfectly for this purpose. Use the PLR content to fill up your ebook with great information that your readers want to know more about.
To get started on your ebook project, head over to your favorite PLR content seller website and peruse the trending topics in your niche.
Since Health and Wellness is such a popular area of interest, let's take a look at the current Hot Topics where content has already been researched and written.
As of December 2016, you can purchase PLR content packs in the following areas:
(more available on our Health and Wellness page)
Would these topics work for your target audience? Which one is something you'd be interested in talking more about, or just sharing with your readers?

After you make your purchase of any one of these low-priced content packs, this is what you do next:
Steps to Creating Your New Ebook
Save it in your own new file on your computer. Then go through the ebook content and add your own examples, details, images and branding elements.
You can also reorganize the content to fit a pre-determined ebook outline of your choosing.
Follow by thoroughly editing each word, sentence and paragraph of the content to look and sound professional, while getting the point across as succinctly as possible.
Add images if you haven't already. You can find some great ones by opening an account at Pexels.com.
Format your ebook in MS Word, or an open source program called Scribus.
Save your ebook as a PDF file. If you have a PDF maker that creates live links, even better.
Upload your ebook to sell on E-junkie.com. Yes, you must open an account there, and link to it from your PayPal before you can accept online payments for the ebook.
Now it's time to market your ebook. Create a sales page for your ebook, and upload it to your website. Shout about it it to your social media circles, and anywhere else you think people might benefit from the information. If the original article set that you purchased included Tweets or social media blurbs, use these to create awareness of your ebook.

Need help getting started on your ebook? Contact dina@wordfeeder.com for a quote today.

Hop on our mailing list for your FREE copy of our 12-page PLR Content Quick-Start E-Guide.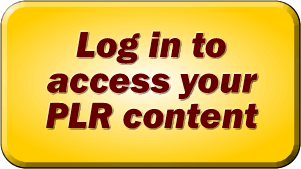 Sign up
Recently Added:
Tiffany Lambert Talks Traffic Beyond SEO, Building Professional Relationships and Other Stuff
Weight Loss PLR: Everything to Gain When You Market to this Billion Dollar Audience
Awesome Tools for Growing Your Online Business
Cooking PLR Membership - Best Food PLR Articles Around
Best Quality and Best Deals on PLR Articles and PLR Blogs
What to Do With Private Label Rights Articles
Private Label Rights Means Ebooks Made Easy
Dog Parenting PLR from Tiffany Lambert
Geek out! Take the Wordfeeder Grammar Test
Sweet Deal on 65 Blog Posts with PLR
Business Blogging PLR... 65 Days of Blog Posts, Done.
Coaching PLR Alert! 65 Done-for-You Blog Posts for a Sweet Price
NEW Debt and Credit Card Damage Control PLR from Tiffany Lambert - HOT Topic, Hot Price!
Why Buy Private Label Rights Content?
Why Sign Up for a Wordfeeder PLR Membership?
Use the Right Search Terms to Attract Paying Customers
Productivity Strategies PLR: "The Wise Woman's Way" 58 Productivity Tips So You Can Make Room for the Best While Managing the Rest
"How to Host a Challenge" Challenge - Still Time to Jump in and Learn from Tiffany Lambert
Driving Traffic and List Building With Facebook Live
Big Sale on Alice Seba's Self Help Content
A Great Mother's Day Gift for Your Favorite Mommy Blogger: Pre-Written Content on New Mom Survival Skills
Mother's Day Special - New Mom Survival Tips for the Parenting Audience
Zumba Dance Articles and Images for Your Health and Wellness Readers
PLR Content and Articles for Web Designers and Blog Developers
How to Grow a Profitable Online Business by Publishing Articles