How to Use PLR Content to Create and Sell an Ebook
One of the best things about PLR content is that there's probably an ebook already in existence that you can purchase, brand, and sell on your website immediately.
Even if there's not a ready-to-sell ebook available, there's probably a website content bundle that includes a set of articles that will work perfectly for this purpose. Use the PLR content to fill up your ebook with great information that your readers want to know more about.
To get started on your ebook project, head over to your favorite PLR content seller website and peruse the trending topics in your niche.
Since Health and Wellness is such a popular area of interest, let's take a look at the current Hot Topics where content has already been researched and written.
As of December 2016, you can purchase PLR content packs in the following areas:
(more available on our Health and Wellness page)
Would these topics work for your target audience? Which one is something you'd be interested in talking more about, or just sharing with your readers?

After you make your purchase of any one of these low-priced content packs, this is what you do next:
Steps to Creating Your New Ebook
Save it in your own new file on your computer. Then go through the ebook content and add your own examples, details, images and branding elements.
You can also reorganize the content to fit a pre-determined ebook outline of your choosing.
Follow by thoroughly editing each word, sentence and paragraph of the content to look and sound professional, while getting the point across as succinctly as possible.
Add images if you haven't already. You can find some great ones by opening an account at Pexels.com.
Format your ebook in MS Word, or an open source program called Scribus.
Save your ebook as a PDF file. If you have a PDF maker that creates live links, even better.
Upload your ebook to sell on E-junkie.com. Yes, you must open an account there, and link to it from your PayPal before you can accept online payments for the ebook.
Now it's time to market your ebook. Create a sales page for your ebook, and upload it to your website. Shout about it it to your social media circles, and anywhere else you think people might benefit from the information. If the original article set that you purchased included Tweets or social media blurbs, use these to create awareness of your ebook.

Need help getting started on your ebook? Contact dina@wordfeeder.com for a quote today.

Sign up to get your FREE PLR Quick-Start E-Guide.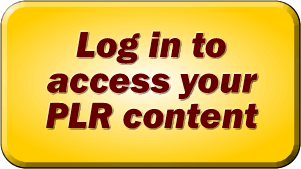 Sign up
Recently Added:
A Perfect Time Management Course to Teach Your Coaching Clients
NEW Release! Time Management PLR is Perfect for Your Business Minded Readers
Self Improvement Content on How to Stop Wasting Time
We're LIVE with Brand New Time Management / Productivit PLR. "How to Stop Wasting Time" - 9 Articles Total
Content on Yoga for Weight Loss - Everything You Need to Start Earning
JUST LAUNCHED Weight Loss Bundle! "Losing is Winning When You Blast the Fat" Dee and Dina's PLR Bundle NOW ON SALE
Business Content: Zapier PLR Pack - NEW from Sue. F
NEW PLR RELEASE! Natural Beauty Secrets for Women in Their 40s
NEW: "Losing is Winning" Weight Loss PLR: Lose Weight Without a Gym Membership
Article Selling Secrets - Announcing Wordfeeder's NEW E-Course for Prolific Writers
Weight Loss PLR Mega Bundle - Special Offer Coming Soon
Boost Your Essential Oils Sales With Fresh, Informational PLR Content
NEW Essential Oils PLR: DIY Blends and Recipes - Memorial Day Weekend SALE
Wordfeeder Original Body Image PLR on Sale
Brand NEW Dog PLR - Intro Price on a Highly Targeted Niche Topic
Internet Marketers: What Do You Bring to the Table?
Promote "Wise Woman's Way" Productivity PLR on Warrior Plus
Cute Call to Action Graphics from White Label Perks
Dog PLR on Potty Training Puppies
Stuff I Learned Setting Up an Amember Membership on My Website