Copy Editing Tips from an Old Pro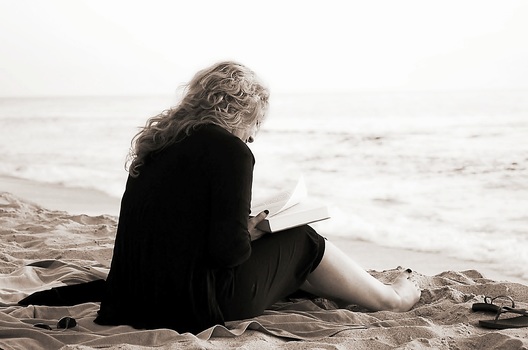 Ever wonder how your copy editing skills stack up? Here's something about copy editing that most people have never considered: to do it successfully, you must be able to constantly adjust your perspective of the written piece. Below, some steps for success.
Take the eagle-eye view.
Quickly read through the overall piece, paying attention to the general flow of content. What's the main premise? How well does that idea take shape in the first chapter, and then continue on for full explanation and development in consequent chapters? Is Chapter 3 short on evidence, or short in general? How does the end wrap up?
This is the birds-eye view of the book or ebook as a whole. Also pay attention to tone or voice. Is one particular style of writing carried throughout? Get an overall sense of the project. Does one section seem to belong better in another part of the book? Should certain chapters swap places with each other? Make notes in the margins.
Zoom in to edit the entire book or ebook.
The editor's goal is to make the copy easy to read and understand, and to be sure the intended meaning comes across. This step requires that the content be read aloud so that the words on the page flow as though they're being spoken. It also calls for frequent stops along the way. Tweak as needed, for a word change, omission or addition (or deletion) of certain phrases. All of this takes great concentration, time and effort.
In phase 2, a copy editor may opt for all sorts of changes to the text. This really is necessary if you really want your book or ebook to be the best it can be. Of course, copy editing is an extremely subjective task. One copy editor may decide a certain word or phrase has got to go, while another may feel differently. A really good editor will be able to preserve the original "voice" of the writer – and yes, on occasion, that may mean taking liberty by keeping occasional sentence construction that isn't necessarily correct by the grammar books.

Repeat the above copy editing process.
Yes – editing a book or ebook requires that you read through the copy again and again and again. Each time you go back, you'll find something else that was overlooked the session prior. Even in the very final phase of editing, errors will somehow find their way back into the work. So do not think for one minute that you can get away with just two read-throughs of your book or ebook. It's simply not possible, even for those who have a way with words!
Inject tone of voice.
Once you're pretty solid on how the book or ebook is organized and flows, pay attention to tone of voice. Read through the copy yet again, this time analyzing for word choice and turn-of-phrase. Here, you're specifically looking for "the right way to say it" from the voice of the author, and for the audience. This is a big part of how to keep the client's energy alive throughout. Also be on the lookout for terms that just don't sound quite right, and replace or omit as needed.
Tighten up the copy.
In this read-through, ONLY search for ways to slim down the writing. This is a fun stage where you get to chop out excess verbiage. Look for and then remove: passive voice, repeated ideas, excess prepositional phrases, overuse of adjectives, repeated words and phrases. I find that this particular task does not come strong to many people, hence the very real need for a seasoned copy editor.
Grammar and spelling check.
Sure, you can get some support from MS Word's nifty spelling and grammar check feature. Even so, a pair of human eyes always finds that overlooked mistake. You can usually allow for some amount of colloquial speech, within limits of course. Rid the draft of anything that may make you or the client look less professional.
Format your book or ebook.
This is definitely a key phase in the editing process. Make sure that all headings are the same font and point size; all text has the right amount of space between paragraphs and sentences; all bulleted and numbered lists are treated consistently, and all text that should be bolded, italicized or underlined reflects that particular type treatment. If you're including images in your ebook or book, you'll also want to be sure those are appropriately placed.
Book formatting is a skill best left to the experts. You may find that while your copywriter is great at catching that spelling error or extra space after a period, she doesn't know much about getting your book to look exactly the way you want it. So hire a VA or graphic design expert who has experience laying out books or ebooks. He or she should also be able to perform tasks like inserting your logo into the book using the correct file size for the type of document.
Brand your business.
I don't think that every editor does this, but I do. If you're writing this book or ebook as a way to gain recognition for your business, then you want to insert your brand wherever possible throughout the text. Of course, don't overdo it either – otherwise, you'll come across as too pushy and salesy. So for this stage of the project, I once again go through the entire book or ebook and find ways to mention my client's company name, services, or even include a link to a good article they've written or to their website.
Add institutional copy.
Since we just branded the book, it's time to emphasize the client's business even more by including a bio at the end. If this is an ebook, the client may even wish to include a graphic promotion that matches their website and invites people to click and learn more about their services. It's really up to the client how much self-promotion they'd like to include. Also, it's worth remembering that in the case of a printed book, certain offers they talk about today will likely expire in time. In that case, a generic author bio may in fact be the way to go.
Final review.
In the final review, we once again do a complete run-through of the text, taking a sharp critical eye to every single letter, word, sentence, paragraph, punctuation mark, chapter heading, image, link – basically the whole enchilada. Even better if you can get a second pair of eyes to line-edit the final draft.
The last stage of book editing is no less important than the first, third or 15th... and in fact may be even more crucial. That's because once the piece passes muster, it's out the door and onto printed pages of indelible ink.
Create a Book or Ebook Using PLR Content to Get You Started
Did you know that a PLR content pack can be the basis of your next ebook or even your first authored book? Go shopping on Wordfeeder to find what you need!
Jump on our mailing list to be notified each time we get word of a sweet deal, new content release, or breaking news on a hot trending content niche! You'll receive a FREE copy of our 12-page PLR Content Quick-Start E-Guide when you sign up.
Recently Added:
Sweet Deal on Self Improvement Top 10s Articles from List Magnets
Self Improvement Top Tens - 10 Lists in All, Ready to Brand, Monetize, Publish and Profit
10-Minute Meditation for Focus and Success PLR Pack from Alice Seba's List Magnets
Gluten Free Living Articles for Your Health and Wellness or Autism Awareness Readers
Teach Them Slideshare - for Your Internet Marketing & Business Minded Readers
"Retired" Food Blog Content - Giant Clearance Event
Solve Their Most Embarrassing Health Problems and Ailments with Content for Ebooks, Blogs, More
Grab Your "Marketing Top Tens" PLR Content - Now on SALE
Stress Free Easter! 5 Articles, 8 Recipes and an Ebook Ready Cover
"Transform Your Life" Mindful Living Blog Content - Great PLR Package
Where to Get Content for My Blog?
Home and Family Themed Article 5-Pack for Download
FREE Cell Phone Etiquette PLR Articles
Where to Get Content for Your Blog?
Articles to Help You Connect With the Baby Boomer Market
What to Do When You Can't Afford a Copywriter
How to Customize FREE PLR Content to Your Unique Audience
KitchenBloggers 40% Off Sitewide Now Thru Feb. 28!
Blog some high quality Easter and Passover Recipes
Food bloggers. Come and get your Easter and Passover PLR images!
"Declutter Your Life" Self Help Content
Declutter Your Life PLR Now on Sale - Limited Time Only!
Tip on How to Organize Your Home - FREE Self Help PLR Content
Home Organization Tips PLR FREEBIE for the Parenting Niche
FREE Home Organization Tips PLR Content
Answer their questions about breastfeeding with this 9-article content pack
Breastfeeding Articles for the New Mommy Niche
Coach Your People on List Building Tasks and Tactics
FREE Breastfeeding PLR Content in "Q&A" Format
Super low price on these Done-for-you Coaching Content Templates to Bump You into a Higher Income Bracket!
You can't get a sweeter deal than when it's FREE! Download some Essential Oils Content for Your Health and Wellness readers
Answer their questions about Essential Oils with this FREE PLR content download from Wordfeeder
FREE Essential Oils PLR Q&A Content for the Health and Wellness Niche
Internet marketers, grab this FREE PLR to help your readers learn how to use PLR articles to grow their online empire
Coach! Teach your clients how to use articles to grow their business. FREE PLR from Wordfeeder
A FREE PLR gift for you from Wordfeeder
FREE PLR content for download: 6 Articles on "How to Grow a Profitable Online Business by Publishing Articles Online"
Dress up your email and social media with beautiful Valentine's Day images for free
Freebie Alert on Love Themed Images
FREE Valentine's Day Images from KitchenBloggers
Become an Affiliate of Wordfeeder
In a Hurry? Get Direct Links to the Latest and Greatest PLR Releases and Deals
Wordfeeder's Business Empowerment Content Pack NOW ON SALE $9.97 for a Limited Time Only
SWEET DEAL on A Health Tip a Day from Alice Seba - Offer Ends Tomorrow!
A Year's Worth of Daily Health Tips for Your E-Course, E-Book Giveaway, Blog, or Printed Calendar
"How to Emotionally Disengage from Family Members Who Don't Support You in Your Online Business" 13 pages of ebook or article content
NEW Content Release: "How to Emotionally Disengage from Family Members Who Don't Support You in Your Online Business - 13-page content pack
Teach Them How to Dodge Doubters and Naysayers in Their Online Business Efforts - 13-page content pack
DIY List Building Templates - Making Your Life as an Online Marketer So Much Easier
For Beach Body Experts, Personal Trainers, Health Coaches: Ruth Pound's Fitness PLR Fireside Sale!
Fireside SALE on Fitness PLR - LIMITED TIME ONLY
Valentine's Themed PLR Web Content to Run a Quick Blog Series This Week
Love is in the Air This Week! Last Chance for Love Themed PLR Content
Love Themed Website Articles for Valentine's Day
Write about "Friends Who Bring Out Your Best Self" - PLR Content Now on Sale until Feb. 7
NICE PRICE on 5 articles and social media graphics covering Positive Relationships and Friends Who Uplift You
Grab Your TODAY ONLY Discount on Nicole and Melissa's 6-Figure Success System to Teach Your Clients and Earn While You Learn
Business Coaches, Blog About "Networking for Introverts" This Winter
A Great Self Help Topic for Creatives, HSPs, Your Coaching Clients: "Networking for Introverts"
Power Up Your Passive Income Potential With This 19-Day Product Planner from Coach Glue
NEW! "Close the Sale and Get More High End Clients" from Nicole Dean and Melissa Ingold
NEW Content Pack: 30 Articles on How to Rock at Email Marketing and Revive Your List
How Long Should My Web Articles Be?
Healthy Fats to Keep You Full Addresses the Health and Wellness Crowd
Healthy Fats to Keep You Full - 10 articles, 10 memes, 10 emails for $17
Can You Earn Decent Money by Posting Marketing Product Comparison Charts on Your Website?
Killer Sales Pages and How to Maximize Your Earning Potential There
Copy Editing Tips from an Old Pro
Earn Money Writing Website Content - Writers' Help Wanted
Marketing Content SALE: Earn Affiliate Income Via These Valuable Marketing Product Comparison Charts
Alice Seba's "This Weekend Only" Offer on Marketing Product Comparison Charts PLR
Discover Done-for-You Articles About Pet Hamsters
NEW! Petcare Section Featuring Hamster Articles 5-Pack
Cheap Article Writing - Without Sacrificing Quality of the Information
A Business Personality Assessment to Present to Your Coaching Clients
4-Pack of Real Estate Articles Targeting First-Time Home Buyers
Done-for-You Real Estate Website Content Template
A Readers Asks Me About SEO Copywriting Basics
Want Food Blogging Advice that Actually Works plus all the Low Priced Content You Can Muster? Click it. :)
A Food Blogger Freebie: Sign Up for This PLR Content Membership, Grab Your FREE Copy of the Best Cooking Blogger's Moneymaking Guide on the web
Hands Down the Best How-to Cooking Blogger's Guide to Earning Real Money on the Internet
Teach Your Foodie Fans How to Earn Money from Food Blogging with 50% off Already Cooked Content!
Clearance Savings on Food Blogger How-to Content: Take 50% Off With Coupon Code
WOW! Price on our Coach's Bio Writing Questionnaire for Instant Download
DIY Bio Writing Questionnaire for Business Coaches
Bio Writing Breakthroughs for Self Improvement Coaches
Wordfeeder Brings You the Coach's DIY Bio Writing Helper
Wordfeeder's Fitness Instructor or Personal Trainer Bio Writing Questionnaire
The Health and Wellness Coach's DIY Bio Writing Helper is Here
Advance-Planning Your Company Newsletter: Set It and Forget It Using PLR Content
Coach, a Done-for-You Bullet Journal Makes the Perfect Self Improvement Tool for Client Workshops
Teach Your Followers How to "Boost the Back End" With this High Quality Website Content Covering Passive Income Setup
NEW Content Release on a "Pay it Forward" New Year theme
NEW! Weight Loss Themed Article Content for Your Health and Fitness Audience
"New Year, New You" Bio Writing or About Page Content Special
PLR Pump's Freebie Pack of Outstanding Alternative Health and Fitness Content
LAST CHANCE for a Content Related Tax Deduction in 2016!
Planning a Year's Worth of Website Content
Content Closeout Deals on Marketing Themed PLR Reports to Share With Your Business Coaching Clients and Fans
"New Year, New You" Healthy Cooking Themed Articles, Recipes, Images for Your Food Blog
BIG Sale on Food Content from List Magnets: Plan Your Food Blog Success Strategy for 2017
How to Get the MOST Value and Savings from Your Website Content Purchases Online
WOW! Price on Perfectly Imperfect Christmas Web Article Pack including 10 articles plus special report
365 Days of Health and Wellness Content for Your Website Marketing in 2017!
How to Create and Sell an Ebook Using PLR Content Packs
SAVE on Hot Christmas and Holiday Memes, Graphics for Your Social Media Campaign
Earn Money Blogging About Toys This Holiday Season - Toy Review Content ON SALE
An Entire Pack of 57 Toy Reviews for You to Earn Affiliate Income
Comfort Cooking Mega Content Pack With Photos - Perfect Food Blog Content for Winter
Comfort Cooking Themed Recipes, Cooking Tips, Images - NOW ON SALE
What to Get an Internet Nerd, Blogger or Online Business Owner for Christmas
Deep December Discount on Kelly's "6 Lies Crushing Your Business Dreams - Regularly $47, NOW ONLY $17 - TODAY ONLY!
"Master a Mighty Money Mindset" - Wealth Attraction Course Material for Self Improvement, Business Building, Coaching Niches
Holiday and Seasonal Website Content for Affiliate Earning, Conversation Stoking and More
"Are these 6 Lies Crushing Your Business Dreams?" Content Pack for Business Coaches, Marketing Seminar Material
"Cooperation Without Conflict" Content Pack for Parenting Websites, Mom Bloggers
We just added an Anxiety Website Content Mega Bundle to our Mental Health Content page
NEW! Business Writing and Professional Communication Templates for Instant Download
Forgiveness: a Perfect Holiday Discussion and Teaching Theme for Your Coaching or Self Improvement Blog
How is PLR Content a Lot Like Having an Intern?
Yoga Content for Your Health & Wellness Audience
Meditation Articles to Teach Your Tribe
What Can You Do With Pre-Written Website Content?
Toxic People and How to Deal With Them - for Your Self Help Audience
Paleo Diet Articles and Tweets for Your Health & Fitness Readers
Essential Oils Web Content Pack
Heads Up, Coaches: America Needs Nurturing
Articles on Depression for Your Mental Health Website
We just added Parenting Content to our website! Some great article content and reports to share with your parenting audience.
Teach Your Readers How to Earn Extra Money Online FAST!
Can I buy a blog post from you?
What kind of web content can you buy on Wordfeeder?
Adult Coloring Pages to Supplement Your Coaching Workshop
Personal Branding Content Pack: "Let Your Audience Get to Know You
Coach, Having Trouble Writing Your Bio? Download Your "Bio Writing Helper" Questionnaire!
Dina's Productivity Notes on Using PLR Content to Earn More While Working Less
Slow Cooker and Crock Pot Cooking for Foodie Bloggers
Holiday Baking Content Pack for Your Food Blog
"Business Partnerships" Content Pack to Teach Your Tribe
Business Building Content Mega Bundle Offer Celebrating Kelly McCausey's 50th!
The Hottest Holiday Toy List of 2016 has been Officially Released!
What's Cooking in the World of Food Blog Content?
Health and Wellness Content Gets You More Sign-Ups
Pre-Written Self Help Content Now Available
"Clean Eating" Content Pack Hits the Mark with Wellness Readers
"Intermittent Fasting" Content Pack Speaks to Your Health and Wellness Audience
Sugar Detox Content Bundle - Now That's a Sweet Deal!
"Big Smoothie" PLR Content - Now on Sale
Discover What's Trending in the World of Website Content
Sweet Deals on PLR Content for Your Website or Blog