How to Sell PLR: Steps to Start Making Money Writing and Selling Articles Online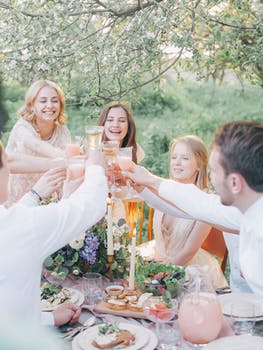 Okay, guys, here is some encouragement and motivation for ya. As someone who built a copywriting biz from scratch, I know that the first year is really just a time to get set up and start building your customer base. And that's true for any business. If it wasn't true, there wouldn't be a spot on your income tax return where you can take a loss. Yup, that happens in business. People put more in than they get out, the first year. DO NOT let that stop you from moving forward. If you want to be a six-figure PLR seller, then find one to watch and start doing what they do.
Thanks to the help of my wonderful affiliates, who I guess took a look at my PLR products and saw something promising... I'm starting to kick some butt with sales finally, and it feels GREAT. So, if you're finding yourself stuck and spinning your wheels, here's what you really must do if you want to move ahead.
Sign up for hosting and a domain name.


Set up a blog. Most prefer Wordpress. (I use an HTML site because I love the control of managing libraries and templates. They're super speedy. Buy a copy of Adobe Dreamweaver for that. Also Adobe Fireworks for image editing.


The free version of an HTML editor is called Komposer. You can get a free image editing tool from GIMP. Please google those for exact links.


Sign up for Amember. Learn it and launch a membership site.


Get your PayPal set up. Link it to a bank account. Set it up as a merchant account so you can take credit cards.


Get some PLR packs to sell. Write them yourself, or buy master resell rights PLR and edit it to look nothing like what it was before. Or, offer other PLR sellers a spot on your member site where they can sell their packs and you can get a percentage. Amember has a tool for this. It's their JV tool and it's $40 for the plugin.


Sign up for other PLR sellers' affiliate programs. Here's mine: http://wordfeeder.com/amember/aff/signup. You may as well leverage the good work that other people have put in.


Create FREEBIE packs that people will want to sign up for. This is really how to grow your list. These folks really do buy PLR!! I swear to God they do.


Make sure all your PLR packs are organized on your computer AND set up properly on Amember.


Start creating offers. Make a sales page for each. Add a BUY NOW button that links to the signup page on Amember.


Contact your list EVERY day to share a tip, link to a resource, offer a referral or announce a new PLR release or a new price discount. Can be your offer, can be someone else's... or, do a "PLR roundup" and send a list of links to multiple offers.


Start planning your calendar of releases, offers and events. Don't forget holidays, seasons and trends. You can always modify your offers if circumstances change or something even better makes itself known, that you may want to share.
Join us!
We have a group of talented people here on my list. All writers, creatives and tech-savvy people, all hard working and generous with time, tech support and resources. Sign up and start networking with me and my good people. Want to write for the web? I've created a course to help you take the first steps. Let's work together and make money!!