Spring and Summer Journaling Packs - Hot and On Sale for the Self Improvement Niche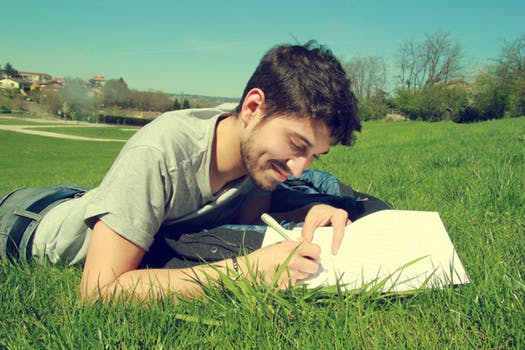 Personal development guys and gals, I've got some terrific sources of journaling content for you! Take a look at these beautiful packs now on sale in time for June and July Journaling with Your List. Just think of the possibilities to sell or give these away in exchange for signups, OR host awesome, mind-expanding journaling classes using this rebrandable, private label rights journaling content:
This brand new, high quality "rebuild your life" journaling pack shows up just in time for lazy days of making plans on paper, writing at the lake, the beach, or even your own beautiful backyard. Includes editing and rebranding rights for commercial use. This professional-quality, Powerpoint planner is 138 pages long and includes Monthly Dividers & Name Holder page with PSD files. Social media posts and professional ecover design files included as well. Now on sale!
Now Only $17
"Buy Now" takes you to Sue's sales page on Createful Journals.
Candace is offering a beautiful 3-pack of fully customizable journals to help coach your way to enlightenment. Pictured is just one of the professional quality cover designs. Each are fully customizable with worksheets and note pages to help your clients make the most of this learning material. Featuring a clean and professional, ready-to-use Powerpoint journal template. Use this content again and again to create tons of themed and goal-specific journaling workshops.
Now Only $17
"Buy Now" takes you to Candace's page on Warrior Plus, where you can immediately grab all of this gorgeous journal content for just $17!

Your people need reasons to journal, and the ladies of Piggy Makes Bank PLR deliver. Here's the icing on the cake of this trifecta of wonderful journaling content to inspire and motivate your clients and fans this summer. After you set up your journal classes using the aforementioned packs from earlier on this page, you can easily promote to your list thanks to this Happiness Journaling PLR pack that includes an ebook of 20 pages, 10 social posts and 10 emails. All for just $17! Just think how much you didn't spend to have all this great content ready to go. Now it's time to notify your blog fans, email list and social media friends of your future journaling workshop.
Go grab it now and get going on your next profit-generating ecourse to teach your people something wonderful!

"Buy Now" button opens up to PMB's sales page.