So, here's something helpful to share in your keto diet blog, send to your list of keto and low-carb readers, or publish in an ebook along with keto dieting how-to information.
Trish from KitchenBloggers has a pack of keto recipes WITH photos that are ready for your keto readers to consume with gusto.
Her original, kitchen-tested keto recipes with private label rights include:
Garlic Herb Roasted Chicken
Boneless Stuffed Pork Chops
Pulled Pork Lettuce Wraps
Super Easy Crisp & Crunchy Broccoli Slaw
Loaded Avocado Baked Eggs
Sausage Soup with Peppers & Spinach
Keto Pepperoni Pizza
Easy Wedge Salad with Homemade Blue Cheese Dressing
As a born foodie, just reading this is making my mouth water. And if your readers are anything like me, they'll be inspired for keto cooking after getting a view of Trish's beautiful, original photos. You can see the keto PLR recipes and photos for yourself on this page.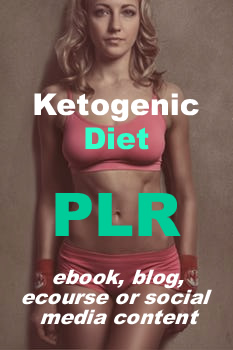 My husband lost 40 pounds on the Keto Diet and I wrote keto and low carb PLR articles based on his experience. Teach your low carb learners using this keto and low carb niche starter PLR pack!
NOW ONLY $11 with coupon code LETSGOKETO