Your Grilling and Meat PLR Content is Ready for Publishing
Wordfeeder has your next project draft already written. I JUST finished putting the final touches on our All About Meat content package of 8400+ words. This is PLR, so you can sell as your very own ebook!
Okay, That's great and all. but what is PLR?
PLR stands for Private Label Rights content. Ever hear of private label wine? You get to buy the wine, then put your own brand on it to resell. Well, our content is just like this. Not as wonderful as wine, but you could be enjoying a glass or two instead of slaving over the computer researching and writing this from scratch.
Read exactly what's in our brand new All About Meat PLR for you to publish and share with your audience of low-carb lovers and grillers alike.
Or, skip the wordy sales pitch and just order using the checkout button below :)
---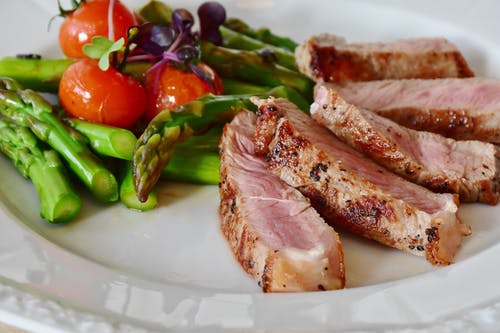 Delicious, grilled meats and fresh, healthy sides are the theme of this PLR written content package geared toward your health-conscious, low-carb readers. Go here to learn what's included in this done-for-you low-carb package of 19 recipes that you can edit, add images, and publish as your own!
You'll receive PLR rights to sell or give away an ebook or online series (blog or email) featuring the recipes as well as a list of included articles. Add your own photos, test and enjoy the recipes, share and profit from publishing. Now you're cooking!
Click the below button to purchase instantly. Or, learn more on the sales page, where you can read more details, take a gander at the writing sample, and order. You'll also be added to our Wordfeeder Daily PLR Deals and Tips email list. You'll receive plenty of excellent quality, FREE PLR, downloadable from the top menu of your member area, just for signing up!
NOW $12
---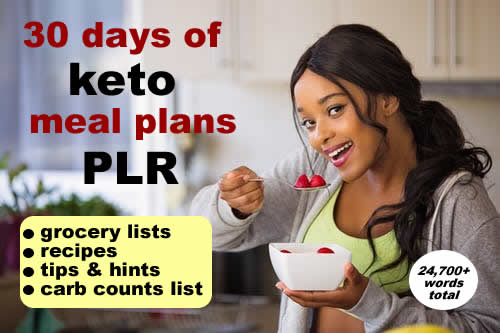 It's low-carb eating season, and your readers want the skinny on this amazingly popular diet that IS about eating bacon... but also a lot of other incredibly delicious AND healthy foods. Give them 30 days of Keto Meal Plans to guide them in their low-carb journey. More than 100 pages of content totaling 24,700+ words, is set up to easily create an ebook. Includes helpful tips, grocery lists, recipes that transform leftovers, restaurant recommendations, and much more. Just add your own images and branding and upload to sell via email. All included content comes with PLR rights to publish as your own!
Don't miss our intro pricing! Expires soon.
Regularly $39
NOW Only $29
Use coupon code KETOCRAZY to get $10 off at checkout. :)
Buy Now button takes you directly to checkout. Or, learn more right here on the sales page.
---
NEW! Tiffany Lambert's Keto Diet Success Articles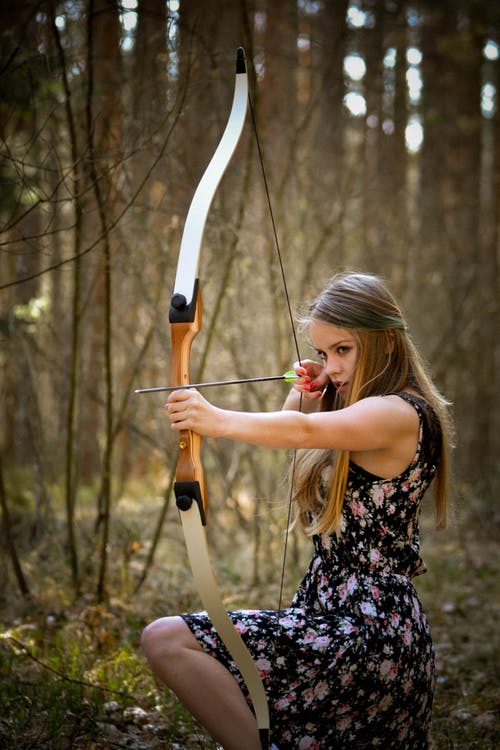 Hey, my keto publishers! I just got ahold of a link to Tiffany Lambert's Keto Discovery Pack with PLR rights to publish these articles wherever and however you like. So if you're gathering up articles on the ketogenic diet to help you get more targeted traffic and more signups so you'll have more people to market info products to... then you'll definitely want to grab this package of high quality articles from Tiff. She's good, fast, and her writing always goes right to the meat of what's important.

Here's the list of articles that Tiffany's created which address commonly searched questions about the Keto Diet. Now's a great time to get this content up and running on your blog if you want to drive more signups and offer some fantastic memberships, recipes and more to your readers:
1. Five Reasons Why Keto Is a Top Diet Choice – 429 words
2. Plan Ahead for Success on Your Keto Diet – 440 words
3. What's the Difference Between Keto and Low Carb? – 452 words
4. How Many Carbs Can You Have on a Keto Diet? – 418 words
5. What Should Your Macros Be on a Keto Diet? – 441 words
6. How to Avoid Falling Off the Keto Diet Wagon – 404 words
7. Testing Options for Ketosis Confirmation – 447 words
8. How to Plan Meals on a Keto Diet Plan – 428 words
9. Tips on Eating Out on a Keto Diet – 401 words
10. One Big Myth About the Keto Diet – 423 words
11. Watch for Hidden Carbs on Your Keto Diet – 433 words
12. What Is the Keto Flu and How Do You Avoid It? – 422 words
13. Where's the Best Place to Shop for Low Carb and Keto Foods? – 463 words
14. Why Tracking Is So Important on a Keto Diet – 426 words
15. What Is Bulletproof Coffee for Keto Dieters? – 425 words
16. Sugar Alternatives for Keto Dieters – 464 words
17. Is Keto Unhealthy for Your Heart? – 469 words
18. Top Keto Snacks to Help You Avoid Carbs – 498 words
19. How to Get More Electrolytes When You're on a Keto Diet – 454 words
20. Can You Eat Fruit on a Keto Diet Plan? – 456 words



"Buy Now" opens up to a new page on Tiffany's site where you can learn more and order.

---
I worked hard researching this PLR ketogenic diet content for you to share in your blog, make ebooks, create an autoresponder series, grow your list and make money.
This private label rights package of content is yours to edit and publish upon receipt of purchase. It's 37 pages long and contains 13,666 words total, broken up into 30 articles. One article per day for 30 days is the perfect month-long keto diet and low-carb lifestyle training crash course for you to profit from online. If you already purchased Wordfeeder's first keto content pack, then you'll definitely want to follow up with your list and share this one next.
PS: It's tough to stand out in a competitive niche such as low-carb weight loss. That's why I've included an extra bonus for you. A series of e-course names/headlines to pick and choose from. Or, soak up these ideas as an inspiring brainstorm to come up with your own unique name. Grab your free headlines right from the "30 Days of Low-Carb Lifestyle content" sales page now. :)
---
So, here's something helpful to share in your keto diet blog, send to your list of keto and low-carb readers, or publish in an ebook along with keto dieting how-to information.
Trish from KitchenBloggers has a pack of keto recipes WITH photos that are ready for your keto readers to consume with gusto.
Her original, kitchen-tested keto recipes with private label rights include:
Garlic Herb Roasted Chicken
Boneless Stuffed Pork Chops
Pulled Pork Lettuce Wraps
Super Easy Crisp & Crunchy Broccoli Slaw
Loaded Avocado Baked Eggs
Sausage Soup with Peppers & Spinach
Keto Pepperoni Pizza
Easy Wedge Salad with Homemade Blue Cheese Dressing
As a born foodie, just reading this is making my mouth water. And if your readers are anything like me, they'll be inspired for keto cooking after getting a view of Trish's beautiful, original photos. You can see the keto PLR recipes and photos for yourself on this page.
---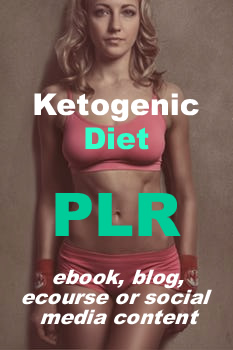 My husband lost 40 pounds on the Keto Diet and I wrote keto and low carb PLR articles based on his experience. Teach your low carb learners using this keto and low carb niche starter PLR pack!