join Us for for Holiday Stress Blogging! $1 Per Article, first One's FREE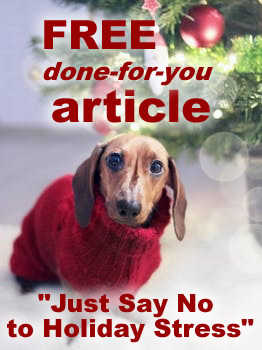 Take the pain out of holiday posting when we all work together! I'll be emailing you a total of 15 One-Dollar Articles through the end of the holiday season. The first article is free when you sign up. Great way to keep up with your blogging, posting, and sharing on social media and email.
To learn more, read the sales page here. Or, just skip the wordy stuff and sign up directly through the SIGN UP button below.