Smart Phone Mindfulness - NEW Done-for-You Coaching Content! $10 Off for a Limited Time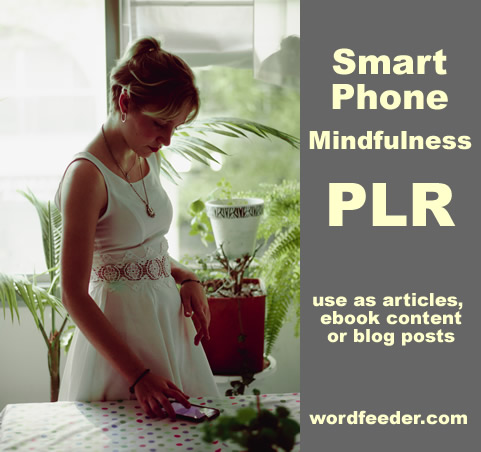 Be one of the first to offer guidance and insights on an extremely important and timely topic: Smart Phone Mindfulness. Ever wonder how people are really supposed to put mindfulness into action with phones constantly vying for our attention? Well now you have content to help your readers address this so they can live their best life while using smart phones to cultivate happy, healthy relationships and more.
This brand new, never-released content pack is perfect for you to turn into a 2-week email course, add images and make into a beautiful ebook download, share privately in your coaching group, add as a resource to your member area, publish as individual blog posts, paste snippets into social media, or all of the above and then some.
Regularly priced at $37
NOW ONLY $27
Use coupon code SMARTPHONE at checkout to get your coupon discount! Limited time only offer.
---
Launch a 30-Day Cleanup Challenge in a Fraction of the Time You'd Normally Take.... and Save a Bundle of $$, Too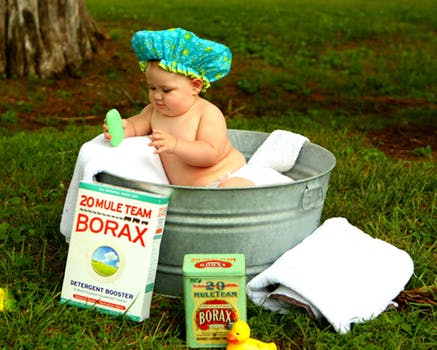 Need some done-for-you content to kick off a spring publishing theme of home organizing and de-cluttering? Here's a series of PLR article, email and social media post packages from one of my favorite providers, Piggy Makes Bank. Explore these packs and see what you can do to help your people to make ready for beautiful, sunny spring weather. In with the old, out with the new! Spring calls for a fresh start, and these specially written content packs can help you lead the way. Think of how many hours of labor, or paid help, you'll save with this content on your side.
Includes a short report "The Psychology of Clutter," 10 articles, handy schedules and checklists, and recommendations for affiliate income by way of publishing this content. Article titles include:

1.    5 Reasons Why Decluttering Won't Work
2.    Decluttering Methods of Minimalist Masters
3.    6 Rules of Decluttering
4.    How to Handle Decluttering Overwhelm
5.    How to Declutter an Entire Room in One Afternoon
6.    What Not to Do When Deciding to Declutter
7.    10 Tiny Decluttering Steps You Can Take Today
8.    50 Easy Items to Toss on Your Decluttering Journey
9.    Tangible Ways Decluttering Can Improve Your Life
10.    Gain Both Comfort and Cash When You Declutter

Head on over to Piggy Makes Bank and grab your content here.
"Buy Now" opens up to a page on the Piggy Makes Bank site.
---

This pack features 30 short articles of approximately 250 words each. Possibilities include setting up as a "Clean Up Your Act for Spring" 30-day email autoresponder series and making an ebook for free download, to name just a few ideas.

If those two packs sound great for your home and family audience, think of how you could put them together with this third content package, also from Piggy Makes Bank. Together, you can make all of this content into a comprehensive ebook. Or, use some of the articles for the ebook, and others to publish in your blog and continue to attract new readers who may want to purchase the ebook or sign up for the autoresponder series. Go here to read what's in this pack and order in time for spring publishing!
"Buy Now" opens up to a page on the Piggy Makes Bank site.
---
Mental focus goes hand and hand with cleaning and organizing, and that's what spring is all about - making a new clean start! This PLR pack from Piggy Makes Bank includes 15 articles  of 400+ words each. Titles include…

1.    Why Mental Focus Is Crucial For Success
2.    Mental Focus In Business
3.    Mental Focus In Your Personal Life
4.    Find Out What You Need To Focus On
5.    3 Simple Focus Boosters To Keep You Sharp
6.    Tools To Keep You Focused Throughout The Day
7.    Mental Focus Works Like A Muscle… You Need To Train It
8.    Relaxation Is An Important Part Of Mental Focus
9.    Tight Deadlines Can Help You Focus and Boost Your Productivity
10.    Using The Pomodoro Technique To Keep Your Focus
11.    Encouraging Mental Focus In Others
12.    3 Tips To Help You Get On Track When You're Losing Focus
13.    Trouble Staying Focused? This Might Help
14.    3 Major Focus Killers and How To Avoid Them
15.    How A Brain Dump Can Help You Focus
Oh, and you also get 5 social media graphics to make publishing this online super simple. Go here now to learn more and order
"Buy Now" opens up to a page on the Piggy Makes Bank site.
---

Creating Calm is the final Piggy pack that I'd recommend if you want to generate new traffic, signups and sales around the topic of home organization, de-cluttering your personal space, and getting rid of mental clutter as well.

If you don't care for the phrase "Creating Calm" you could definitely work on a more creative title for your spring challenge. Or, you could even hire me to help you with this!

This package would be the perfect final touch in your spring home and family themed publishing. It's an all-inclusive content pack that includes everything you need to run an email challenge and take your readers with you to a clutter-free, calm-inducing physical and mental space where creativity can flow more freely. The included 30 articles, 30 emails, and 30 social media posts in this pack will set you up for success. So if you're already talking to your readers about decluttering and home organization, this is the logical next-step in improving one's life.

Again, everything you need to launch a 30-day Creating Calm challenge is right in this PLR pack. And… to make it even more simple, Piggy Makes Bank has thoughtfully included step by step instructions on how to run an email challenge. Once you have this helpful guide in your hands, you can use it over and over, first with this content, and then with other, themed packages of done-for-you content.
Visit this page to pick up your complete, 30-day challenge content package now.

"Buy Now" opens up to a page on the Piggy Makes Bank site.