Parenting and Home and Family Themed PLR Content
Looking to automate your Mom Blog for selling success? Work smarter, not harder, with done-for-you home and family content. Our Parenting PLR is top quality content with tons of potential for use! Edit it, brand it, make it your own.
We're running some great holiday specials on our Essential Oils PLR packs!
Teach your readers how to make low-cost, homemade essential oil gifts from the heart. All packs feature coupon offers to help you save on our ready-to-publish PLR articles. :)
| | |
| --- | --- |
| | |
HOT PLR Topic, GREAT Price!
Bullying PLR: Everybody's Doing It
Hey friends... it's the time of year to talk about bullying. Schools are holding bullying awareness events, hosting bullying workshops for parents, and working hard to stamp out bullying by bringing the damaging effects of bullying to light. I personally wonder if the more we talk about bullying, the more that bullying types are likely to impose their wills on others. Perhaps I will write my own PLR on bullying which discusses how instead of Saying No to Bullying, we should say Yes to Love and Understanding. It will be part of my ongoing personal grassroots effort to change the world one PLR pack at a time. :)
In the meantime, may I direct your attention to a great, value-priced PLR pack on bullying from April Lemarr. You could develop a niche site of bullying topics, or you might make bullying a category on your existing family themed blog or website. Here's April's PLR pack on bullying, and don't miss that price!
Thanks, and have a profitable and productive day!
Dina at Wordfeeder PLR
Summer Safety Tips PLR - BRAND NEW RELEASE with a Special Intro Price
Productivity Strategies PLR - 58 Tips, 5,250 words total
"New Mom Survival Tips" PLR- Covers Self Care and Emotional Needs of Exhausted New Mothers
The Importance of Family Life - 5 Article Pack
FREE Tips on Home Organizing - PLR Content
Summer Safety Tips Articles from Wordfeeder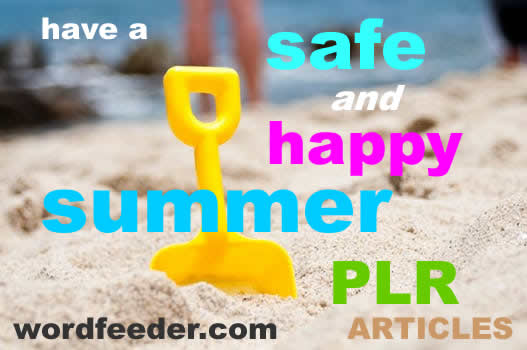 Hey there!

Looking for some easy breezy PLR content to pair with fun summer images and great online products for your home and family blog?
Say no more. I JUST finished writing a 15-pack of articles called "Have a Safe and Happy Summer." And I'm offering a very special deal of half off the price!
Click here for your $7 pack of 15 Summer Safety Articles (titles are listed on that sales page)
April 10, 2017: Productivity Strategies PLR
2 Months of Guidance for Your Work-Life Balance Audience: 58 Productivity Tips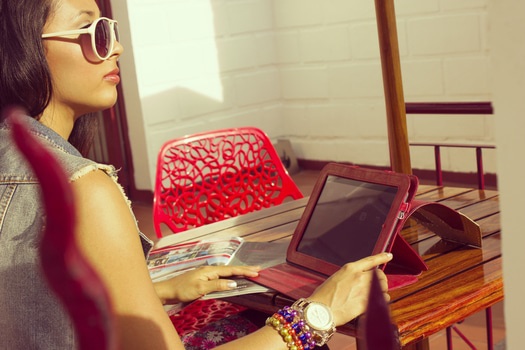 This content was written by me and targets the busy working mom trying to juggle it all. She, like all of us, can always use fresh and interesting productivity tips and tricks!
This productivity strategies PLR is perfect for spring and would help YOU be more productive - as it's about 2 months' worth of blog posts that you won't have to write.
What else can you do with 5,250 words of productivity content? Learn more and purchase on this page.
April 4, 2017: Give that Busy Mom Blogger a Mother's Day Gift of PLR Content :)

Perfect Parenting PLR for the New Moms Audience
Hey, do you know a mommy blogger who could use a break from writing? Hook her up with some sweet parenting content to use as a set of 4 blog posts or an opt-in giveaway ebook.
The topic is Survival Tips for New Moms. There are 4 articles in all. All it needs is your customization and some images.
Learn what's included with Wordfeeder's homegrown PLR on Survival Tips for New Moms
Home and Family Focused Website Content
Download your copy of "The Importance of Family" 5-article PLR pack
Present these 5 high-quality articles to your home and family audience. A great content pack from BuyPLRToday:
Balancing Your Business and Your Family – 488 words
Enjoying Your Spare Time with Family – 430 words
Making Time for Your Family – 426 words
Money Isn't Everything – 427 words
Why Your Family Matters – 443 words
Click here to learn more and download your copy
FREE Home Organization Tips PLR Content
Your parenting audience will appreciate these home organization tips!
Grab your copy of our 3-page series of home organization tips PLR content from Wordfeeder.
Spring will be here before you know it! Jump on our list for some free home organization tips from a superb content provider.
Feb. 20, 2017: High Quality Breastfeeding Articles
Answer their questions about breastfeeding
Here's a brand-new content release on breastfeeding advice for beginners.
These 9 articles can be branded and customized to your company's look and feel. Use as an e-course. Add as individual blog posts. Print out for your maternity class. Make them into an ebook. Or all of the above!
BONUS GIVEAWAY: 4 additional "Q&A" articles on breastfeeding are included with purchase!
Grab your low-priced, high quality breastfeeding content
Nov. 7, 2016 - Adult Coloring Pages. Host family arts & crafts hour, give away to your list!
Mom, this one's great both for your blog readers AND to use at home. Kelly McCausey's designed some beautiful Adult Coloring pages centered around a Love theme. Now you can relax while coloring along with the kids, AND offer these to your readers an incentive to sign up for your mailings.
The "Love Themed" Adult Coloring Pages content pack comes unbranded for unlimited potential to include in your e-books, workshops, or just print out for home use.
Click here for this terrific, value-priced content now.