Pre-Written, Ready-to-Go Newsletter Content
Looking to automate and streamline your company's newsletter production? What could have been a $250 per newsletter pinch in the pocket book can now cost you mere dollars per newsletter. And the best part is that you still get high quality newsletter content!
Marketing Newsletters - Already Done for You!
Self Improvement Newsletter Content PLR
Pre Written Health Newsletter Content
October 29, 2017: SALE on Pre-Written Marketing Newsletters to Automate Your Email Marketing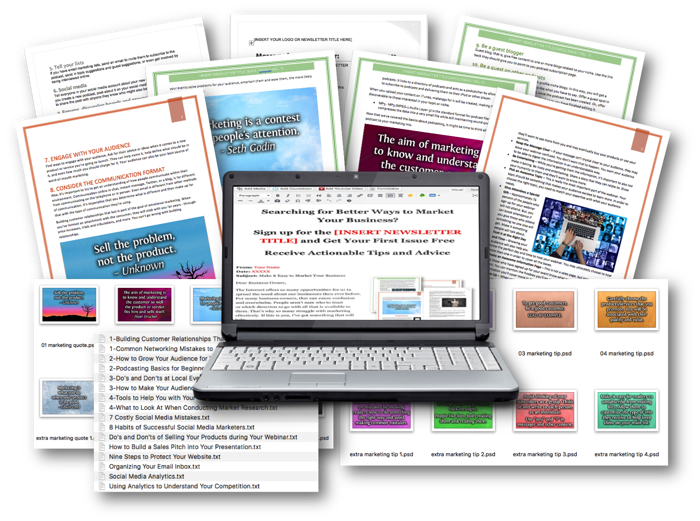 Hi there, busy marketer. :) Are you having trouble keeping in touch with your readers? Running out of material for your marketing newsletter? Good news... Alice Seba has some high quality, pre-written marketing newsletter content to solve all your pressing publishing dilemmas.
She's running a sale on the content until Monday, October 30, so check this page to learn more about her newsletter content, and buy while the getting's good. :)
Pre-Written, Ready to Go Self Improvement Newsletter Content Offer Coming on Sept. 21!
Self Improvement Newsletter Content is Good to Go
Hubba, hubba. I love me some practical solutions! Alice Seba's filled a great need here with her pre-written newsletter content.

Her first PLR pack of this nature covered Health Newsletters (scroll down just a bit and you'll see it), and the offer was a smash hit. Now she's cued up some done-for-you self improvement newsletters and I'm excited to share her high value offer that's available starting September 21, 2017 through the weekend.

Check out Ready-to-Publish Self Improvement Newsletters from Alice and the List Magnets team.
Includes 4 newsletters, 16 articles, and a pre-built opt-in page.

Get a peek at the newsletter layouts right here

Ready-to-go Healthy Newsletter Content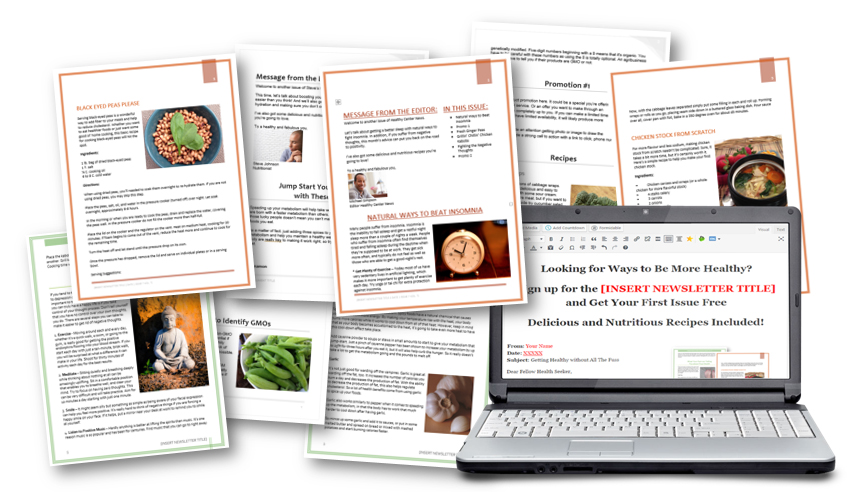 Got a health and wellness website? Well thank your lucky summer stars, Alice Seba and the List Magnets team has come up with yet another awesome pack of done-for-you content.
It's pre-written healthy newsletter content for you to customize and then automate to send out to your list. And as usual, Alice promises lots of savings.
Go check out this set of ready-to-go health and wellness newsletters, designed to make your internet marketing life so much easier.

While you're there, grab the deal!