$20 Off Deal on The Wise Woman's Way 58 Productivity Tips from Wordfeeder - Now on Warrior Plus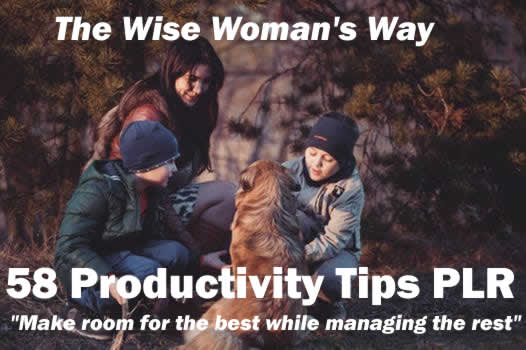 Does your productivity blog need a boost?

Would you love to just bang out some productivity content to start earning from... but, ironically, you're procrastinating instead of producing?
Hey there. I'm Dina from Wordfeeder. I've got the perfect Productivity Strategies PLR for your WAHM, self improvement or work-life balance readers.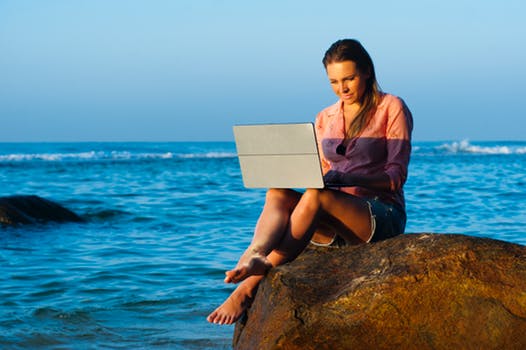 Do you manage website content designed for women who clamor for practical advice on how to accomplish more in less time?
Whether your typical reader is a work-from-home mom, career-focused female moving beyond the 9-to-5 grind, or a woman business owner trying to juggle it all... you know she's always looking for productivity pointers.
Good thing I've just released a brand-new pack of productivity PLR content: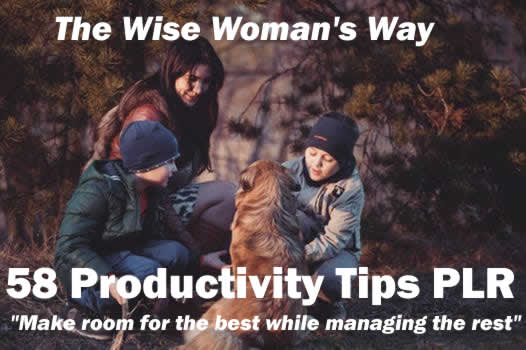 The Wise Woman's Way: 58 Productivity Tips to Help You "Make Room for the Best While Managing the Rest"
In this instant-download MS Word document containing 5,250 words, you'll find 58 productivity tips in total covering the following topics:
Around-the-House Helpers
Meal Management
Dish Duty
Time Savers 101
Self Care is Essential
Technology Tips
Streamline and Simplify
Beauty Busters
Out and About
And here's a sample of one of the tips:
Take an iced-tea timesaver. No need to wait for a huge pot of water to boil when making homemade iced tea. Simply boil one cup of water in the microwave, then add 8 tea bags and let steep. Cool it off with a scoop of ice cubes, then pour into a pitcher along with seven more cups of water. Genius!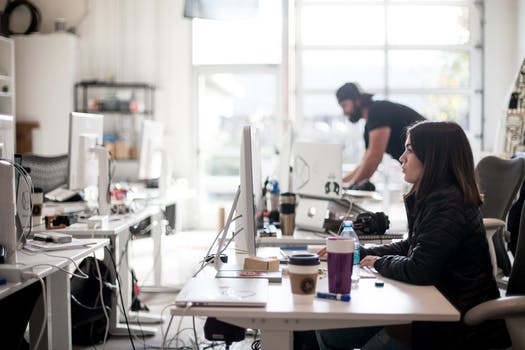 What can you do with 58 productivity tips for busy, working moms?
Split them up into "a tip a day" for 2 months
Separate the tips by category, and turn them into an e-course
Keep the tips together, add images, and publish as an e-book that you either sell for a low price point or offer to your readers as an opt-in giveaway
Add all 58 tips to a bigger e-guide that you may already be creating
Break up the tips into articles (say, 5 or 7 tips apiece) and publish each "article" as its own blog post
Share each tip one by one on social media with a "read more" link to your blog or ebook giveaway
Heard enough? Grab your Productivity Strategies PLR and put this content to work to drive more traffic to your site, get more sign-ups and sell more info products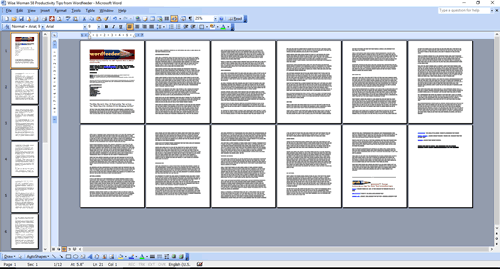 This content would cost you hundreds if you paid an hourly rate to have it written excusively for you by a professional copywriter.
Buy the rights to it today for only $37!
NOW ONLY $17

If you have any trouble accessing your files, please contact dina@wordfeeder.com
Please consider Wordfeeder as an exceptional source of high quality content to help you grow a wonderful and profitable online business.
CHEERS to you in all your professional pursuits!