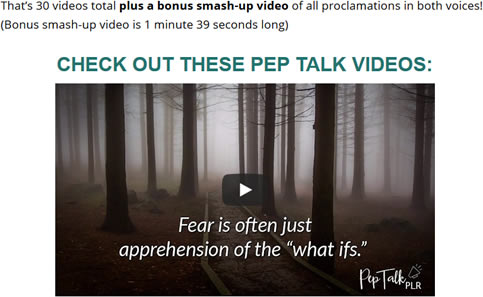 'Chele Neisler does amazing work creating video content that you can get the rights to republish. Her Positivity PLR pack includes multiple sets of professional quality videos - each tailored to all the popular sharing platforms. You won't have to worry about cutting or editing to fit a time limit - she's done ALL the work for you!
"Buy Now" button opens up to Michele's sales page.
---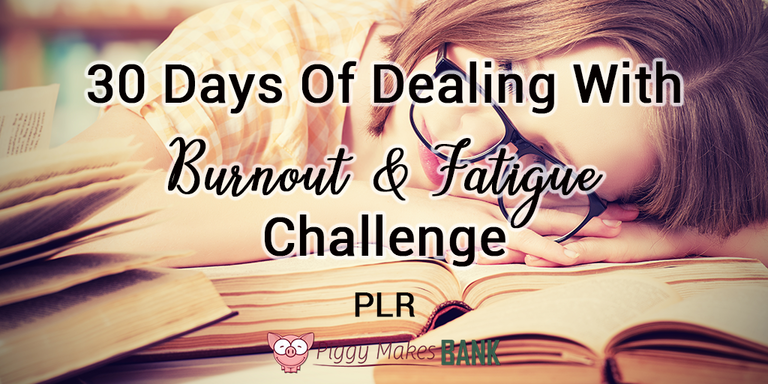 Piggy Makes Bank gals have made it super simple to monetize their "30 Days of Dealing With Burnout and Fatigue" Article/Ebook Content. Here's what's included for just $47:
For only $47 you'll get all this:  30 Articles, 30 Emails, eBook Compilation, 30 Social Media Posts & a handy "How to Run an Email Challenge" Guide
In addition to this terrific series, you can also pick up an ebook and journal set to share with your readers. Since you've already got the ebook pre-written for you, you could set that up as a freebie opt-in to grow your list. Use the "30 days" articles in your blog, publishing one per day for a month, with the free ebook link to sign up at the bottom of each article.

Or... opt to charge a low price for the ebook and planner, and set up the "30 days" articles to run in the same way as listed before, but at the end you have a link to the ebook sales page.
Take it a step further, and break up the ebook into an autoresponder series that goes out once per day. Inside each email, direct your readers to the planner that they can use to help accomplish their goals. This in itself can work as a low-cost ecourse that people can purchase through your site.
Lots of options here. Why not grab the 30 articles, AND the planner and ebook, and get moving on a new plan to profit this September! Works for myriad audiences, including health, business, home and family, and self-help.
You'll surely grab the attention of many a reader when you publish this terrific burnout content of 30 articles, and an ebook and planner combo pack, all from my trusted friends Susanne and Tracy at Piggy Makes Bank.
30 PLR Articles on Dealing With Burnout:
Click "Buy Now" to learn more and purchase on Piggy Makes Bank's website.
Dealing With Burnout: Ebook and Journal Planner With PLR Rights
Click "Buy Now" to learn more and purchase on Piggy Makes Bank's website.