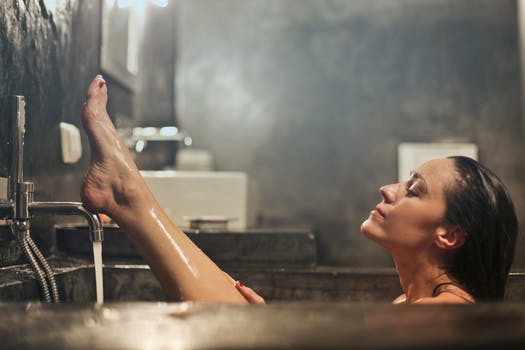 Self-Care Is Not One Size Fits All - 410 words
Don't Start Neglecting Areas You Feel Strong About - 418 words
Balancing Your Mental and Physical Health Care Strategy - 412 words
5 Ways to Engage in Mental Self Care - 511 words
Mental and Physical Health Can Benefit Each Other - 410 words
Four Ways to Nurture Your Body's Physical Needs - 404 words
Working on Your Body and Mind Has Immediate Health Benefits - 413 words
Four Signs You Need to Start a Self-Care Routine - 417 words
Self-Care on a Budget - 419 words
Make Your Self Care a Priority - 411 words
10 Minutes a Day of Self Care Could Be a Game Changer - 465 words
Self-Care Is the Antidote to Chronic Stress - 414 words
You Don't Need to Hire Professional for Self-Care - 426 words
How Often Should You Switch Up Your Self Care Routine? - 422 words
Don't Wait Until It's Too Late to Indulge in Self Care - 406 words
Above the Shoulder Self Care Tips - 445 words
Treat Your Torso Right with a Strategic Self Care Routine - 412 words
Your Legs Support You So Return the Favor - 405 words
Self Care Combats Cortisol Overload - 474 words
Don't Let Self Care Be About Short Term Relief - 415 words
Your Self Care Should Be Pleasant, Not Painful - 413 words
Self Care Begins with Self Awareness - 463 words
Anchor Your Self Care Strategy with Routines - 416 words
Explore New Methods of Self Care - 467 words
Plan a Mini Retreat to Dive in to Self Care - 482 words
Self Care Isn't Always Soothing - 406 words
You're Never Too Young or Too Old for Self Care - 414 words
Both Men and Women Benefit from Self Care - 431 words
Don't Let a Lack of Self Care Accumulate in Your Life - 435 words
Financial Stability Is a Form of Self Care - 454 words
Taking a Spiritual Approach to Self Care - 448 words
Supporting Others Is a Way of Engaging in Self Care - 423 words
Socializing Is Strategic Self Care - 431 words
Technology That Can Help You with Self Care - 410 words
Who Should Be on Your Self Care Support Team? - 403 words
"Buy Now" opens up to a page on Tiffany's site where you can learn more and order.
How Great was that Offer for Top Quality PLR?!


---
Launch Your next Ebook, Course, Workshop with... New RElationships Content from Wordfeeder!


"Love Your Tribe" PLR Articles and Journal Prompts - 7,000+ Words!
Audiences: Coaching, Self Help, Psychology, Mental Health, Relationships
Titles include:
1. What's a Tribe?
2. The Importance of Having Your Own Tribe
3. JOURNAL IT: Questions to Ask as You Ponder Your Tribe
4. What Makes Your Tribe Special
5. Why Your Family May Not Qualify as Belonging to Your Tribe
6. Be Empowered by Your Tribe
7. JOURNAL IT: Remembering the Value of Your Tribe of Friends
8. How Can Friends in Your Tribe Show Support for Each Other?
9. JOURNAL IT: Recall the Support of Others
10. Thrive with Your Tribe During Times of Transition
11. The Importance of Face-to-Face Connections with Your Tribe
12. Seek and Find Your Tribe
13. Leverage Your Tribe to Help One Another
14. Accomplish Amazing Things With Your Tribe on Your Side
15. Does it Take a Village?
16. JOURNAL IT: The "Village" Concept in Action
17. New in Town? Where to Find Good Peeps to Add to Your Tribe

NOW $29
for more than 7,000 words of high quality content.