$9.95 = One Happy Price for Positivity Planner Content. Ends Tuesday, August 14
Do you blog happiness and joy to the world? Well, STOP working so hard. Dina at Wordfeeder here, feeding you the words to fuel your content production and profit more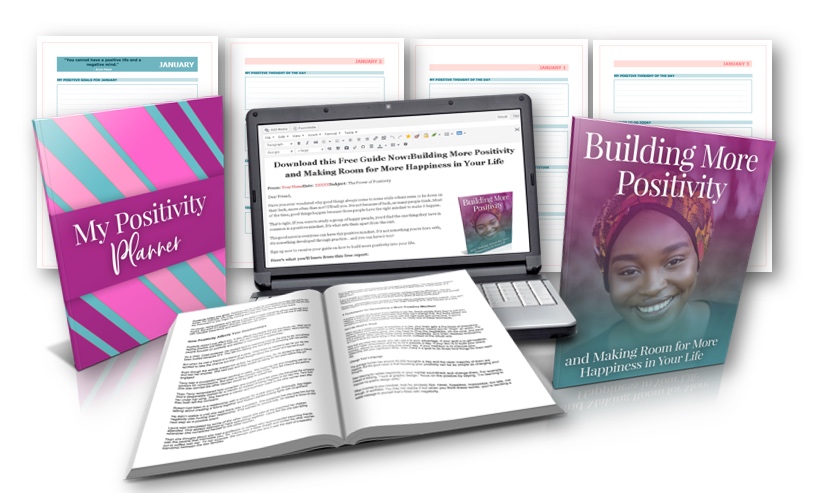 online. People need reminders of how to be positive, and also, planners are HOT! So here's a heads-up for big savings on a value-loaded Positivity and Happiness Content pack from Alice and the team at Publish for Prosperity.
Grab Your Discounted Copy of the Huge, "Building More Positivity and Making Room for More Happiness in Your Life" PLR Planner Package:
Regularly $37 (which in my opinion is NOT a bad deal for such a content-stuffed package), this entire set is only $9.95 for one STUFFED package that includes:
11 pages of written, "Building More Positivity" report content
380-page Positivity Planner... YES, three hundred eighty!
Ready-to-go opt-in page to help you drive more signups and sales
2 ebook cover sets of images for total professionalism
20 inspirational social media graphics for easy-peasy sharing
What to do with this superb package of positivity and happiness content?
What NOT to do with it? The work's been done for you, so here are some ideas…

Add your company name and branding to each piece. Then...
If you've got a huge list already, sell the planner and report.
If you're working on list-building, give away one or both in exchange for emails signups. (Or give the report away and sell the planner… neat ideas!)
Go here to read all the details and grab that sweet low price!
"Buy Now" opens up to a page on Alice's site where you can learn more and order. Ends August 14, so if you share positivity tips, don't miss this one!