Help Yourself to Self-Help Content! For Coaches and Self Help Experts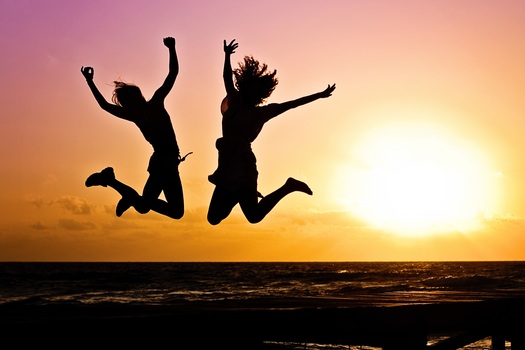 The self-help niche is always in demand as people the wide world over look to the internet to solve their most pressing personal problems and better themselves. Whether it's improving relationships, setting goals, the power of positivity, or any other niche, you'll find the latest self-help content for easy instant download right here at Wordfeeder! Use it in your self improvement websites and marketing materials. Coaches especially will appreciate the low-priced content offerings found here!
Self Improvement "Top 10s" PLR Content to Make Info Publishing Easy and Fun
Teach Them How Transform Your Life with the Art of Mindful Living PLR Content Pack
"Declutter Your Life" PLR Bundle for the Self Improvement Niche
FREE Home Organization Tips PLR Content
Valentine's Themed PLR Web Content to Run a Quick Blog Series This Week
Write about "Friends Who Bring Out Your Best Self" - PLR Content Now on Sale until Feb. 7
March 24, 2017: Just in Time for Alice's Self Improvement Top Tens PLR
Alice's 10-Pack of "Top Tens" Self Improvement Lists is on Sale Until March 27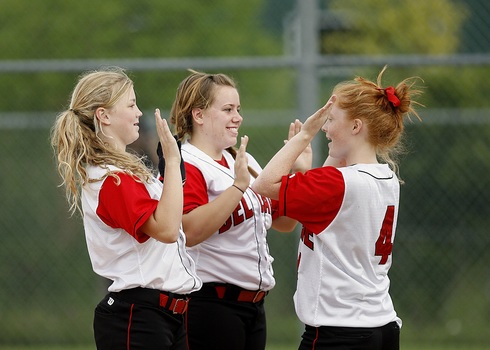 The self improvement niche never runs dry. People will be forever hunting for great tips on how to set goals, live more productively, be happier and make time for the things they enjoy most.
Alice Seba's set up another great offer for Self Improvement Top Tens content, good through March 27, 2017. A high-five to Alice's team for making this content easy to grab and run with.
You can read all the article titles and buy on this page
Brand it, monetize it, publish, and profit!
March 7, 2017: Teach Them "How to Transform Your Life"
The Art of Mindful Living PLR Content Pack from White Label Perks is the perfect done-for-you content to present to your coaching clients.
This instant-download content pack includes a 5-post blog series covering...
The Benefits of Mindful Living;
Mindful Living Alert: 4 Warning Signs You're Living Life on Autopilot;
Why You Struggle with Living on Autopilot;
The Mindful Way to Deal with Frustrations and Problems;
4 Ways to Start Living Mindfully Right Now.
Along with these articles, you also get 10 beautiful social media graphics and 30 pre-written social media blurbs.
What a great self improvement blog content pack for just $27!
Feb. 21, 2017: "Declutter Your Life" Spring Cleaning PLR Pack for the Self Help Niche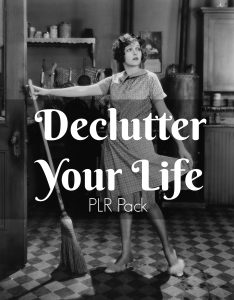 It's that time of year. Spring cleaning is on the minds of most everybody, especially your website visitors!
Thank goodness for the Declutter Your Life PLR Pack from Piggy Makes Bank.

In this one handy PLR content pack on home organization, you get everything to put your website on autopilot to earn some good cash.
The Declutter Your Life PLR bundle includes a Short Report, 10 Articles, Handy Schedules + Checklists, PLUS Affiliate Program Recommendations.
Get it now for just $17 when you use Coupon Code GETORGANIZED. Offer good thru midnight on Wednesday 2/22/17!
BONUS OFFER: Buy now, and get an additional 30 articles for just $10 when you order "Declutter Your Life" PLR.
Limited Time Only Offer, click to order now.

FREE Home Organization Tips Content for YOU
Expertly written home organization PLR content to present to your self help readers
Wordfeeder has a 3-page series of home organization tips PLR content that goes nicely with this burst of warm weather we've been having.
Spring is coming... let's get it together! Share these awesome, free home organization tips with your readers when you jump on our list.
Older Offers on Pre Written Content - Some May be Expired, Please Check the Links
Hot Niche! Love and Relationships-Themed PLR
Talk About Love on Your Website This Week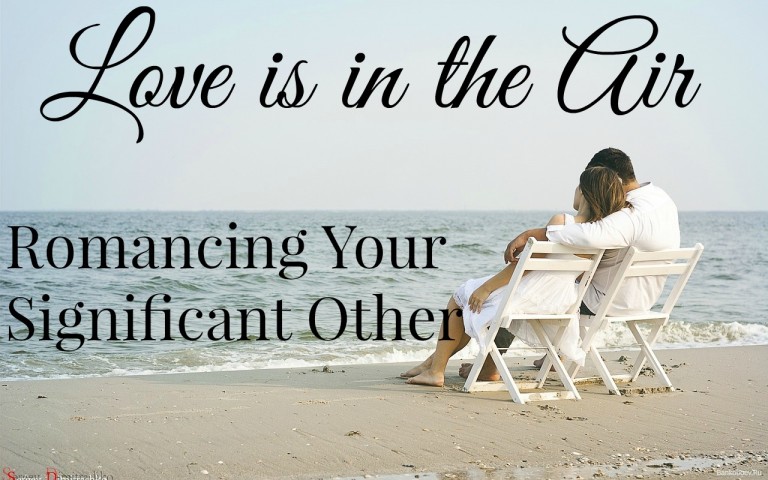 Valentine's Day themed website content could be the attraction factor for your website this week and next. PMB just announced a perfect PLR pack called "Romancing Your Significant Other." Brand it to your self-improvement site, mommy blog, relationship site or even mental health blog if you spin it just right.
PLR Bundle on Love includes 10 articles, 3 social media graphics and a brandable cover if you wish to create an ebook from it!
Feb. 5, 2017: "Friends Who Bring Out Your Best Self" PLR Content Pack
5 Blog Posts on Positive Relationships
Talk to your business or self improvement audience about how to surround yourself with friends who uplift, encourage and bring out your best self!
Kelly and Sam are offering a low price that expires on Feb. 7. Click here to read the article titles and check out which graphics come with this nicely priced 5-article series from White Label Perks.
Feb. 2, 2017: A Great Topic for Your Coaching and Creatives Audience
"Networking for Introverts" 5 Blog Post Content Pack
Here's an awesome theme for your business coaching clients and fans, especially if they're artsy or sensitive types: Networking for Introverts.
This 5-post blog series comes with 10 high quality graphics to entice people to read via your Facebook, LinkedIn and Twitter accounts.
Check out the topics covered with "Networking for Introverts", now only $27 for the entire pack of articles AND graphics.
January 11, 2017: Bio Writing Questions for Coaches
The Coach's DIY Bio Writing Helper is here!
Are you a business coach gripped with writer's block? Fret no more. The Coach's DIY Bio Writing Helper from Wordfeeder has everything you need to create a professional coaching bio for your website's About page, gues blog posts, and ALL your social media profiles.
Learn more about this downloadable questionnaire from a seasoned copywriter that will get you unstuck and sailing through your bio writing project in no time.
Jan. 9, 2017: Bullet Journaling Content for the New Year
Productivity Content to Share With Clients: a Done-for-You Bullet Journal
Here's a fun productivity project to offer your coaching clients or host in a workshop: the bullet journal. The trendy bullet journal serves as an inspirational yet practical tool for self improvement that emphasizes goal setting and goal achievement.
PMB has a done-for-you bullet journal that can be used as-is, or branded with your own additions to supplement your coaching materials.
Great price on Bullet Journaling content! Learn more at Piggy Makes Bank.
Jan. 9, 2017: Self Help Webmasters, Pick Up Some Goal Setting Content
NEW RELEASE! Short Report, Workbook, 10 Articles, 10 Social Media Posts and 3 Promotional Graphics on Setting & Reaching Goals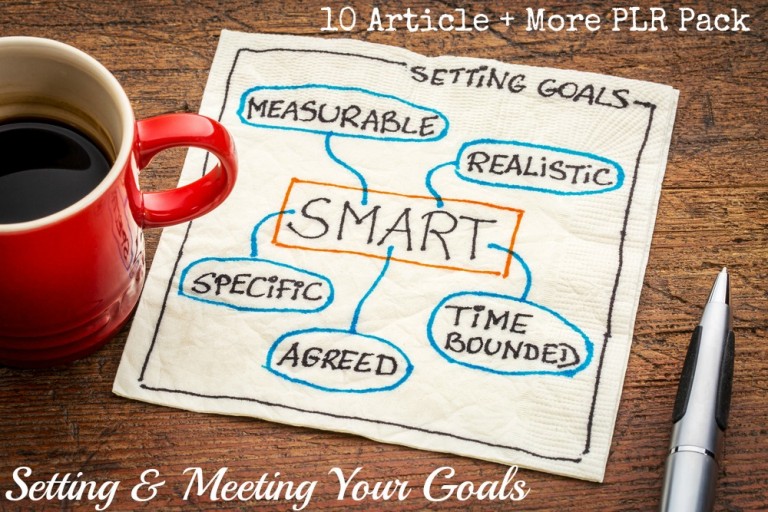 As always, the start of a new year has everyone wanting to turn over a new leaf. Resolutions, productivity and goal setting prove common themes and search terms. So give your readers what they want! This set of high quality articles, social media posts and graphics from Piggy Makes Bank covers goal setting and goal achievement in detail.
Visit PMB's site to learn more about what's included with their awesome, goal setting website content pack that you can snap up and present to your readers straight away.
Jan. 4, 2017: New Year's Content for Your Fans: "Paying it Forward in 2017"
Searching for web content to inspire your self improvement readers in the New Year?
White Label Perks has just released a great topic for the times: Pay It Forward for a Fabulous New Year
Just think of the potential to present this to your coaching clients, fans and followers on social media, via your email list and all those must-be-seen online hangout spots. Kick off 2017 on a super-positive and optimistic note. You'll love this high quality , Paying it Forward-themed website content that's all packed up and ready to go!
PS: I haven't looked at the price, but Kelly and Sam always have great offers going on, so check it out!
Nov. 16, 2016: How to Deal with Toxic People
Now here's a hot trending topic: Toxic people, and how to deal with them in life and business. Who doesn't want relief from negative people?
Think of the possibilities for creating a workshop, paid e-course, new blog articles and so much more, based around this universally common theme that's currently trending online. Whether you call them narcissistics, energy vampires, or some other term that's unique to your niche, we've got a totally reworkable and brandable content pack that can be the basis for your next e-course!
Click here to learn what's included in the Toxic People and How to Deal With Them content pack from White Label Perks.
Nov. 9, 2016: People are Crying and They Need Your Healing: Articles on Depression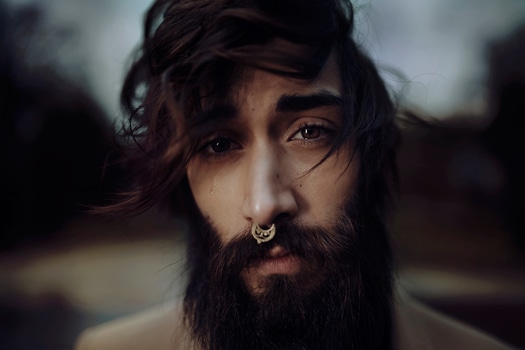 Offer your depressed readers a downloadable whitepaper, e-guide, e-course or other type of reference to help ease their pain and suffering.
Wordfeeder has access to thoroughly researched, high quality articles on depression to edit, brand and make your own.
The Depression Articles Mega-Pack allows you to offer an extended, in-depth series in the interest of helping others. Check out what's available in this low-priced, high-value bundle pack of website content covering the highly-searched topic of depression.
Oct 30, 2016 - More Adult Coloring Pages for Coaches and Creatives to Share With Your Tribe. Makes a great Opt-in Giveaway
Love-themed Coloring Pages content at a price you'll love!
Designer Kelly McCausey has created a bare-bones Adult Coloring Pages content pack to brand and share with your audience. Adult coloring books are big right now! Why not offer this beautifully designed set of love-themed coloring pages as a workshop addition, a stress-relief activity, or to help creatively inspire your team. Click here to order your Adult Coloring Pages "Love themed" content pack.
Includes 14 pages total - 2 untitled, the other 12 are labeled with sweet, loving sentiments. Pages opens up to WhiteLabelPerks.com.
Oct. 27, 2016 - Here's a Fresh Idea if You're List-Building as a New Coach, Consultant or Counselor
Adult Coloring Pages Opt-in Offer - Now at a Reduced Price
These days, it takes a fresh creative approach to nudge people to opt in to your list. If you're a new coach, creativity consultant, or an expert in the self improvement or stress management industry, then you'll appreciate this unique opt-in offer that's all packaged up, priced to sell, and ready to share with your readers.
Check out Adult Coloring Pages, designed by Kelly McCausey. Previously sold on ColoringPages.com, this 12-pack of unique coloring designs is ready for you to add your own branding, unique cover page, and send out as a free-giveaway or sell to your audience.
These beautifully designed coloring pages can also be added to your stress management or creativity workshop, for an activity that your clients can participate in. Four pages are untitled, and the other 8 contain inspiring messages of empowerment.
Color me inspired. GREAT opt-in idea, GREAT price! To learn more, click here. Page opens in a new window to a site called White Label Perks.
30 Days to Happiness Content Now Available
Oct 21, 2016: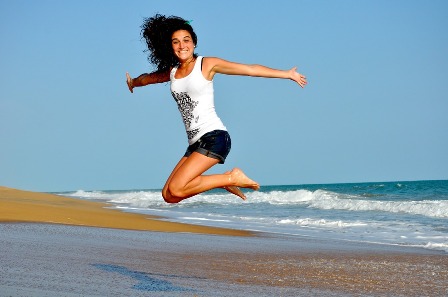 Invite your readers to take the "30 Days to Happiness" Challenge! This ready-to-go deluxe PLR content pack includes 30 articles and 30 emails. Some sample titles include: "Stress Kills Happiness - Easy Ways to Destress," "Build a Support System of Happy People Around You," and "Fighting Against Our Brain's Bias to Negativity."
This self improvement deluxe article bundle is PERFECT for the coaching crowd or for your self improvement blog. It's all packed up in a zipped folder and ready to repurpose in the form of motivational articles that your readers and clients will love. Rebranding in your own writing voice and unique examples can only enhance the already excellent content!
Present the "30 Days to Happiness" challenge to your coaching fans, email subscribers and clients! Click the link and download now. Opens in a new page on PiggyMakes
Bank.com
Pursuit of Happiness E-book Content on Sale Now
Oct 17, 2016:
Grab your instant download of the Pursuit of Happiness" Ebook and Journal. If you've ever dreamed of offering your readers an e-guide covering the pursuit of happiness, now's your chance to hit the ground running with this project that's already been done for you. The Happiness E-book content pack includes:
20 pages of e-book content
30 pages of workbook exercises for reader participation - useful in an online class, or as an e-course
Rebrand with your own logo, photos, and even your own writing style. The more you change it, the more it becomes your own - but yet this ebook still can be offered in an as-is state, with just your logo and branding added, as an incentive to sign up for your list.
Another option is to break up the 20 pages of content and publish as stand-alone articles on your blog, and/or emails to your happiness-seeking readers!
Learn more about the Pursuit of Happiness Ebook and Workshop Content over at PiggyMakesBank!
Jump on our mailing list to be notified each time we get word of a sweet deal, new content release, or breaking news on a hot trending content niche! You'll receive a FREE copy of our 12-page PLR Content Quick-Start E-Guide when you sign up.
Recently Added:
Sweet Deal on Self Improvement Top 10s Articles from List Magnets
Self Improvement Top Tens - 10 Lists in All, Ready to Brand, Monetize, Publish and Profit
10-Minute Meditation for Focus and Success PLR Pack from Alice Seba's List Magnets
Gluten Free Living Articles for Your Health and Wellness or Autism Awareness Readers
Teach Them Slideshare - for Your Internet Marketing & Business Minded Readers
"Retired" Food Blog Content - Giant Clearance Event
Solve Their Most Embarrassing Health Problems and Ailments with Content for Ebooks, Blogs, More
Grab Your "Marketing Top Tens" PLR Content - Now on SALE
Stress Free Easter! 5 Articles, 8 Recipes and an Ebook Ready Cover
"Transform Your Life" Mindful Living Blog Content - Great PLR Package
Where to Get Content for My Blog?
Home and Family Themed Article 5-Pack for Download
FREE Cell Phone Etiquette PLR Articles
Where to Get Content for Your Blog?
Articles to Help You Connect With the Baby Boomer Market
What to Do When You Can't Afford a Copywriter
How to Customize FREE PLR Content to Your Unique Audience
KitchenBloggers 40% Off Sitewide Now Thru Feb. 28!
Blog some high quality Easter and Passover Recipes
Food bloggers. Come and get your Easter and Passover PLR images!
"Declutter Your Life" Self Help Content
Declutter Your Life PLR Now on Sale - Limited Time Only!
Tip on How to Organize Your Home - FREE Self Help PLR Content
Home Organization Tips PLR FREEBIE for the Parenting Niche
FREE Home Organization Tips PLR Content
Answer their questions about breastfeeding with this 9-article content pack
Breastfeeding Articles for the New Mommy Niche
Coach Your People on List Building Tasks and Tactics
FREE Breastfeeding PLR Content in "Q&A" Format
Super low price on these Done-for-you Coaching Content Templates to Bump You into a Higher Income Bracket!
You can't get a sweeter deal than when it's FREE! Download some Essential Oils Content for Your Health and Wellness readers
Answer their questions about Essential Oils with this FREE PLR content download from Wordfeeder
FREE Essential Oils PLR Q&A Content for the Health and Wellness Niche
Internet marketers, grab this FREE PLR to help your readers learn how to use PLR articles to grow their online empire
Coach! Teach your clients how to use articles to grow their business. FREE PLR from Wordfeeder
A FREE PLR gift for you from Wordfeeder
FREE PLR content for download: 6 Articles on "How to Grow a Profitable Online Business by Publishing Articles Online"
Dress up your email and social media with beautiful Valentine's Day images for free
Freebie Alert on Love Themed Images
FREE Valentine's Day Images from KitchenBloggers
Become an Affiliate of Wordfeeder
In a Hurry? Get Direct Links to the Latest and Greatest PLR Releases and Deals
Wordfeeder's Business Empowerment Content Pack NOW ON SALE $9.97 for a Limited Time Only
SWEET DEAL on A Health Tip a Day from Alice Seba - Offer Ends Tomorrow!
A Year's Worth of Daily Health Tips for Your E-Course, E-Book Giveaway, Blog, or Printed Calendar
"How to Emotionally Disengage from Family Members Who Don't Support You in Your Online Business" 13 pages of ebook or article content
NEW Content Release: "How to Emotionally Disengage from Family Members Who Don't Support You in Your Online Business - 13-page content pack
Teach Them How to Dodge Doubters and Naysayers in Their Online Business Efforts - 13-page content pack
DIY List Building Templates - Making Your Life as an Online Marketer So Much Easier
For Beach Body Experts, Personal Trainers, Health Coaches: Ruth Pound's Fitness PLR Fireside Sale!
Fireside SALE on Fitness PLR - LIMITED TIME ONLY
Valentine's Themed PLR Web Content to Run a Quick Blog Series This Week
Love is in the Air This Week! Last Chance for Love Themed PLR Content
Love Themed Website Articles for Valentine's Day
Write about "Friends Who Bring Out Your Best Self" - PLR Content Now on Sale until Feb. 7
NICE PRICE on 5 articles and social media graphics covering Positive Relationships and Friends Who Uplift You
Grab Your TODAY ONLY Discount on Nicole and Melissa's 6-Figure Success System to Teach Your Clients and Earn While You Learn
Business Coaches, Blog About "Networking for Introverts" This Winter
A Great Self Help Topic for Creatives, HSPs, Your Coaching Clients: "Networking for Introverts"
Power Up Your Passive Income Potential With This 19-Day Product Planner from Coach Glue
NEW! "Close the Sale and Get More High End Clients" from Nicole Dean and Melissa Ingold
NEW Content Pack: 30 Articles on How to Rock at Email Marketing and Revive Your List
How Long Should My Web Articles Be?
Healthy Fats to Keep You Full Addresses the Health and Wellness Crowd
Healthy Fats to Keep You Full - 10 articles, 10 memes, 10 emails for $17
Can You Earn Decent Money by Posting Marketing Product Comparison Charts on Your Website?
Killer Sales Pages and How to Maximize Your Earning Potential There
Copy Editing Tips from an Old Pro
Earn Money Writing Website Content - Writers' Help Wanted
Marketing Content SALE: Earn Affiliate Income Via These Valuable Marketing Product Comparison Charts
Alice Seba's "This Weekend Only" Offer on Marketing Product Comparison Charts PLR
Discover Done-for-You Articles About Pet Hamsters
NEW! Petcare Section Featuring Hamster Articles 5-Pack
Cheap Article Writing - Without Sacrificing Quality of the Information
A Business Personality Assessment to Present to Your Coaching Clients
4-Pack of Real Estate Articles Targeting First-Time Home Buyers
Done-for-You Real Estate Website Content Template
A Readers Asks Me About SEO Copywriting Basics
Want Food Blogging Advice that Actually Works plus all the Low Priced Content You Can Muster? Click it. :)
A Food Blogger Freebie: Sign Up for This PLR Content Membership, Grab Your FREE Copy of the Best Cooking Blogger's Moneymaking Guide on the web
Hands Down the Best How-to Cooking Blogger's Guide to Earning Real Money on the Internet
Teach Your Foodie Fans How to Earn Money from Food Blogging with 50% off Already Cooked Content!
Clearance Savings on Food Blogger How-to Content: Take 50% Off With Coupon Code
WOW! Price on our Coach's Bio Writing Questionnaire for Instant Download
DIY Bio Writing Questionnaire for Business Coaches
Bio Writing Breakthroughs for Self Improvement Coaches
Wordfeeder Brings You the Coach's DIY Bio Writing Helper
Wordfeeder's Fitness Instructor or Personal Trainer Bio Writing Questionnaire
The Health and Wellness Coach's DIY Bio Writing Helper is Here
Advance-Planning Your Company Newsletter: Set It and Forget It Using PLR Content
Coach, a Done-for-You Bullet Journal Makes the Perfect Self Improvement Tool for Client Workshops
Teach Your Followers How to "Boost the Back End" With this High Quality Website Content Covering Passive Income Setup
NEW Content Release on a "Pay it Forward" New Year theme
NEW! Weight Loss Themed Article Content for Your Health and Fitness Audience
"New Year, New You" Bio Writing or About Page Content Special
PLR Pump's Freebie Pack of Outstanding Alternative Health and Fitness Content
LAST CHANCE for a Content Related Tax Deduction in 2016!
Planning a Year's Worth of Website Content
Content Closeout Deals on Marketing Themed PLR Reports to Share With Your Business Coaching Clients and Fans
"New Year, New You" Healthy Cooking Themed Articles, Recipes, Images for Your Food Blog
BIG Sale on Food Content from List Magnets: Plan Your Food Blog Success Strategy for 2017
How to Get the MOST Value and Savings from Your Website Content Purchases Online
WOW! Price on Perfectly Imperfect Christmas Web Article Pack including 10 articles plus special report
365 Days of Health and Wellness Content for Your Website Marketing in 2017!
How to Create and Sell an Ebook Using PLR Content Packs
SAVE on Hot Christmas and Holiday Memes, Graphics for Your Social Media Campaign
Earn Money Blogging About Toys This Holiday Season - Toy Review Content ON SALE
An Entire Pack of 57 Toy Reviews for You to Earn Affiliate Income
Comfort Cooking Mega Content Pack With Photos - Perfect Food Blog Content for Winter
Comfort Cooking Themed Recipes, Cooking Tips, Images - NOW ON SALE
What to Get an Internet Nerd, Blogger or Online Business Owner for Christmas
Deep December Discount on Kelly's "6 Lies Crushing Your Business Dreams - Regularly $47, NOW ONLY $17 - TODAY ONLY!
"Master a Mighty Money Mindset" - Wealth Attraction Course Material for Self Improvement, Business Building, Coaching Niches
Holiday and Seasonal Website Content for Affiliate Earning, Conversation Stoking and More
"Are these 6 Lies Crushing Your Business Dreams?" Content Pack for Business Coaches, Marketing Seminar Material
"Cooperation Without Conflict" Content Pack for Parenting Websites, Mom Bloggers
We just added an Anxiety Website Content Mega Bundle to our Mental Health Content page
NEW! Business Writing and Professional Communication Templates for Instant Download
Forgiveness: a Perfect Holiday Discussion and Teaching Theme for Your Coaching or Self Improvement Blog
How is PLR Content a Lot Like Having an Intern?
Yoga Content for Your Health & Wellness Audience
Meditation Articles to Teach Your Tribe
What Can You Do With Pre-Written Website Content?
Toxic People and How to Deal With Them - for Your Self Help Audience
Paleo Diet Articles and Tweets for Your Health & Fitness Readers
Essential Oils Web Content Pack
Heads Up, Coaches: America Needs Nurturing
Articles on Depression for Your Mental Health Website
We just added Parenting Content to our website! Some great article content and reports to share with your parenting audience.
Teach Your Readers How to Earn Extra Money Online FAST!
Can I buy a blog post from you?
What kind of web content can you buy on Wordfeeder?
Adult Coloring Pages to Supplement Your Coaching Workshop
Personal Branding Content Pack: "Let Your Audience Get to Know You
Coach, Having Trouble Writing Your Bio? Download Your "Bio Writing Helper" Questionnaire!
Dina's Productivity Notes on Using PLR Content to Earn More While Working Less
Slow Cooker and Crock Pot Cooking for Foodie Bloggers
Holiday Baking Content Pack for Your Food Blog
"Business Partnerships" Content Pack to Teach Your Tribe
Business Building Content Mega Bundle Offer Celebrating Kelly McCausey's 50th!
The Hottest Holiday Toy List of 2016 has been Officially Released!
What's Cooking in the World of Food Blog Content?
Health and Wellness Content Gets You More Sign-Ups
Pre-Written Self Help Content Now Available
"Clean Eating" Content Pack Hits the Mark with Wellness Readers
"Intermittent Fasting" Content Pack Speaks to Your Health and Wellness Audience
Sugar Detox Content Bundle - Now That's a Sweet Deal!
"Big Smoothie" PLR Content - Now on Sale
Discover What's Trending in the World of Website Content
Sweet Deals on PLR Content for Your Website or Blog