Shake the Money Tree With Done-for-You Newsletter Content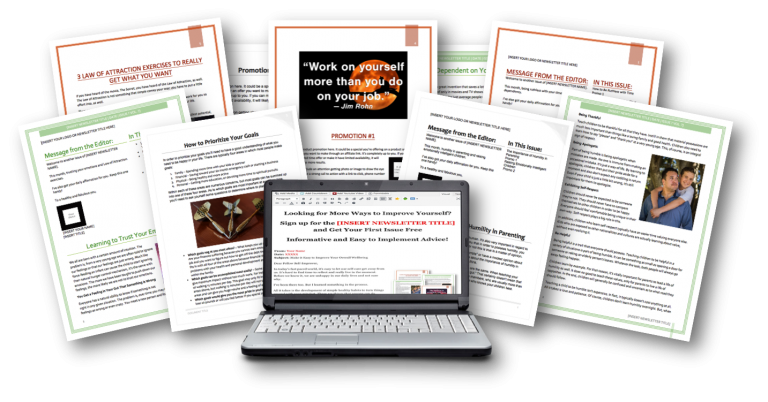 Years ago, I managed the monthly newsletter for a homeschooling expert. She loved the work I did for her, and called it "shaking the money tree." She said this because each time the newsletter went out, people contacted her wanting to place orders for her books and teaching courses. To my client, it was worth it to pay a professional to create and send a newsletter to the people on her mailing list.  Doing this increased sales for her.

Nowadays, many people still do pay experts to create and send out newsletters for them. The email list is now a standard feature of most blogs and websites, because people know that this is what it takes to make money online. And many more people manage their business newsletter on their own.

But what happens when you just don't have the time or energy to keep on "shaking the money tree," as my client liked to say? And what if you currently don't have it in your budget to hire a professional to create newsletters for you?

Well, you can opt to continue growing your list, and send out mailings only when you think of it. But then sending a newsletter is no longer a habit, it's not something your readers can come to expect and look forward to. When you don't deliver what you promised for your readers, they lose interest. Maybe someone more exciting captures their attention. Maybe they just stop checking the email inbox where you said you'd be in contact with them. Maybe when you do finally reach out to them, they don't even remember you and so they get annoyed and unsubscribe from your mailings altogether.
Pre-Written Newsletters Help You Stay Connected With Your Readers
Did you know there's actually a perfect solution that will allow you to stay in touch with the people who signed up to hear from you? Purchase a low-priced, ready-to-go pack of niche-specific newsletters that have already been created for you. Add a bit of your own customization, toss in a couple of your own unique promotions, and you're ready to connect, engage, and shake that money tree.

Here's a trustworthy source of pre-written newsletters: Alice Seba and the List Magnets team. Not only does Alice put out a high quality private label rights product, but she can be counted on for having the best priced content around.

Alice recently released TWO original newsletter packs. One is a gorgeous set of newsletters targeted to the Health niche. The other, a beautiful pack of self improvement newsletters, is being offered for a deep discount until September 25.
So if you're ready to shake the money tree, go see what Alice has in store for your readers. And if catching a sweet sale makes you smile from ear to ear, then grab this self improvement newsletter offer from List Magnets while it's still available!