Create Awesome Business Coaching Programs with Done-for-You Ebook and Ecourse Content
Our 2017 Small Business Startup Guide PLR Pack 2 covers Creating Your Portfolio and Work Samples. The second pack in a series of many!
Searching for high quality business related content to grow your list and present as a free gift or paid ebook for your readers?
Need content that speaks to the business start-up and work-from-home crowd, to use in your coaching programs, workshops, and videos?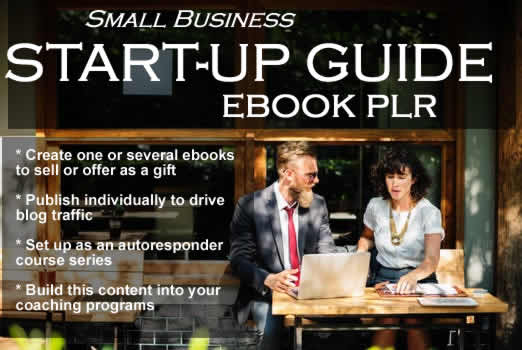 JUST RELEASED! Wordfeeder's Small Business Startup Guide PLR Pack 2 - the SECOND in our ongoing series
Hi there, this is Dina of Wordfeeder PLR. I'm back with our second installation of Small Business Startup Guide PLR in this ongoing series. If you have not yet ordered or didn't know about it, last week I released PLR Pack 1 of the same title just a few days ago. My idea was that internet marketers and small business coaches might want some high quality ebook content on how to start a small business. But then I thought that instead of just offering all the content in one ebook, people might like to pick and choose the topics and PLR packs that work best with whatever they teach clients.
Here's PLR Pack 2 of the 2017 Small Business Startup Guide ebook content. This pack contains a total of 2,281 words, including the following:
• Creating a Portfolio of Work Samples for Your Small Business Startup Project
• How to Stage Projects and Set Up Product Prototypes for Your Work Portfolio
• For Writers, Editors and Artists: Develop Your Portfolio or Work Samples
• How to Make PDF Copies of Your Work Samples
• Storing Electronic Copies of Your Work Samples
• How to Make PDF Copies of Your Work Samples
More Small Business Startup Ebook Content is Coming Soon!

I have much more business startup related content that I'm planning on adding on to this series. The end result of putting all the PLR together is a complete, comprehensive Small Business Startup E-Guide, and I encourage you to make it into exactly that if you think it's something your people would respond to and appreciate.
As with all of the PLR content I produce on Wordfeeder, I promise high quality information and exceptional writing. If you need more reassurance, here's a screen shot sample of exactly what you'll be getting with this PLR pack: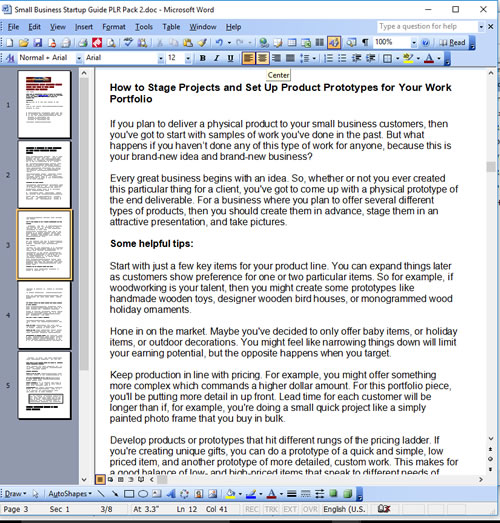 Wordfeeder's Small Business Startup Guide PLR Pack 2 is just the beginning.
If you'd like to get your first taste of where I'm going with the Small Business Startup Guide PLR, then grab your copy of Pack 2 in the series. There is more content coming very soon, and I'm excited to get it out to you as soon as possible.
Originally $29
NOW ONLY $14
Please note: If you've not yet picked up our Small Business Startup Guide PLR Pack 1, you can do so right at checkout after clicking the BUY NOW button above.
How to Access Your Files:

Once your order processes, you will be asked to create a login to the Wordfeeder member site. Do this, then check your email for a confirmation, plus another email containing your delivery of the files.
If you have any questions or trouble with your download, email me and I'll get back to you as quickly as possible.
THANKS for supporting my freelance business. CHEERS to you in yours!