Tips for Speeding Up Your Online Marketing aka Copy and Paste by a LOT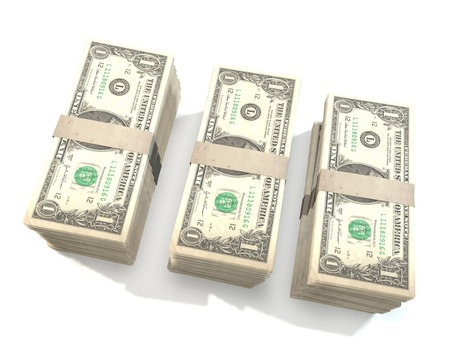 If you have your own internet business, then you're probably familiar with the drudgery that is blogging, creating and publishing sales letters, writing articles and newsletter issues, cross-posting, sharing from one platform to the next, and all the things busy marketers do in the name of increasing exposure and getting more business online.
You can of course pay a virtual assistant or copywriter thousands per year to give you a hand with these mundane and repetitive tasks. But what if an assistant just isn't in the budget right now? Or what if you just can't seem to find the quality of help that you were hoping for at a price you can afford?
Start with articles. It always starts with articles that you can publish in sets to make ebooks and courses from, split up into individual posts for blogging and social sharing, grab just the intro or a small helpful snippet with a "read more" link, and so forth. Store your articles in organized folders on your computer, by categorized topic, so that you can find everything.
Cross-post constantly. Get into the habit of cross posting EVERY new article you create. This is copy and paste 101. It really is necessary for your success online. But some people are skipping it because it's boring, overwhelming or takes too long. Below, find some helpful tricks that I use to make my daily internet marketing go faster while still showing up in all the be-seen spots.
Highlight All, Copy, Paste. As I write this, I wonder if it will seem elementary to some. It may, but perhaps others are copying the long way. To do this in mere seconds, go to the document that you want to paste to a new platform. Hit Control-A, Control-C. Put your cursor on the second document, then hit Control-V. The entire text is now pasted in. You can use this handy trick for transferring articles to blog posts and newsletter issues, and for pasting newsletter issues into social media posts.
Notepad is your friend. No matter what you're doing, the program Notepad should be open in the background, ready to assist. This program strips out all MS Word formatting and HTML code. So when you want clean text that you can transfer to any WYSIWYG editor or platform, use Notepad. You can even save your articles and newsletter issues in .txt files using Notepad, so it's easy to keep your files organized and pop them open as needed.
Your website or blog will guide you. Have your own website open if you plan to copy and paste a live article or sales page. There's a lot you can do with this. First, it will allow you to paste full URLs into your newsletter without accidentally posting relative links by mistake. To make sure you get the full URL, just open the page that you want to link to. Go to the browser, do a Control A, Control C. Then click back to the platform you're currently posting to. Set up a text or image link. Paste your URL in.
Right-clicking helps immensely. Let's say you're writing an email to send to your list. You want to talk about a promo that you've already published on your website. Go to the page of your website where the promo lives. Keep that open while you craft your message in whatever platform you use to send marketing emails. (I personally use Aweber, and I find them extremely reliable.) When it's time to add links and images, go back to that same page of your website. Right-click any images or links (one at a time), and then go back into your email broadcast message and paste either the URL of the image, or the actual URL, into the spots where you want these things to appear.
Version your sales pages. Some places where you may market your info products, like Warrior Plus and JV Zoo, run on independent platforms where you must use their button code to sell your products. You have to paste their buttons on your sales pages that you host on your website. So, if you're running a promo on, say, a marketing kit in a box, and you plan to sell it in three places, then create the first sales page, edit it to perfection, then save it as two new file names, one for each additional platform where you will promote it. Go into each page and customize the text wherever you think necessary.
Tip for posting to forums:
You can copy and paste entire live sales pages, including images, from your website to the forum. Some forums such as Warrior Forum actually transfer the entire page, links and images included, when you highlight the live sales page with your mouse, hit Control C, go into the forum post and paste in. Doing this will speed up your production by a ton. Your fonts may change and bullets may need reformatting. But it's a good shortcut to try if you're sick of all the typing, formatting and reposting from scratch. Of course, you want to preview the text, make any desired changes, and double check everything before going live with your forum post.
Tip for posting and pasting on social media:
You can't post directly from your HTML formatted email broadcasts into social media. The links and images won't transfer over. But you CAN take a few minutes to paste the full message into a text file, and add a full URL each time you want a link to appear within the message. Then, save the text file so that you can just pop open this message and do a highlight-all, copy, paste into whatever social media platform you're sharing on.
If you're cross-posting on social media, here are some helpful suggestions. Facebook posts accommodate a lot of text. But LinkedIn limits character count, and as most know, Twitter allows very few characters. One thing you can do is cross-post from Facebook to LinkedIn to Twitter, or longest to shortest, cutting out lines and paragraphs along the way.
To add variety when you post in different Facebook groups, consider the audience and then add a meaningful intro. So for example, if you're been marketing Halloween PLR (raises hand) to content buyers, you can share the same post to your affiliates. BUT you should really add an intro that gives them specific info they may want including dates, offer specifics, commissions and signup links.
I hope this wasn't too overwhelming, and I certainly do not have my marketing down to a perfect science. But if you're looking to get your brand to show up in more places and expand your reach without spending a lot on hired help, these tricks may help you accomplish that. And if you're a VA who serves others… if you master these shortcuts you can work more efficiently and effectively for your clients.

Thanks for making it to the end of this article!
I'm Dina and I sell private label rights articles, ebook content and blog posts. If you want done-for-you content to wow your readers, sign up for a free PLR membership. You'll get a whole bunch of free PLR that you can put your name on and earn from right away.