Testimonials
"I was in a bind. I needed two projects completed by the end of the week. I contacted Dina after reading several of her portfolio pieces. She had the perfect style. With a little guidance and some emails back-and-forth, the work started flying in at break-neck speed. Dina was prompt, delivered beautifully written copy, and allowed me to focus on other projects. I'll definitely be using Dina again for further projects. Thanks again!"
- Michael Adams, Owner, Green Mountain Mustard

"I have worked on countless projects for a period of over 3 years where Dina did the copywriting and proofreading. She is fast, accurate, and she is especially gifted even when it comes to writing something from scratch or with little information about the product/subject."
- C. Ramos, Assistant Manager, Packaging, Babies"R"Us

"Dina was a great asset to Toys"R"Us, successfully managing numerous projects involving in store, and external, marketing communication on a small team with very tight deadlines. She was very creative and a pleasure to work with."
- C. Christofi, Creative Manager, Babies"R"Us, Toys"R'Us
"...Fresh, airy, clean design that is just a beautiful complement to your enthusiasm and excellent information. Especially liked the clear tone of your text - positive, professional and down to earth at the same time. The site is packed with information and still easy to navigate. I've felt happy ever since visiting."
- Letter to a website client, The Yard Fairy, from her reader
"Hi Dina... I got a phone call from a fellow CLCA member. He had seen the website and was "blown away" so he called to tell me! What a lovely way to start the week! Take care and thank you."
- Diane Downey, Owner, The Yard Fairy San Diego Landscaping
"Thank you! I'm VERY happy with the web copy. Looking forward to future projects with you. Have begun collecting email addresses EVERYWHERE! :) Thanks again!"
Angela Betts

"Not only is Dina an extremely talented copywriter but she is truly a pleasure to work with. She is a dedicated and hard working writer who met every challenge with creativity and exuberance. I highly recommend Dina with the knowledge that her talent paired with her work ethic is an asset to anyone who is fortunate enough to hire her."
- E. Belac, Art Director, Toys"R"Us

Hop on our mailing list for your FREE copy of our 12-page PLR Content Quick-Start E-Guide.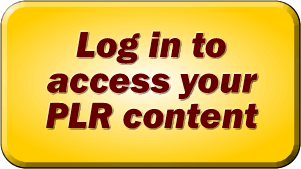 Sign up
Recently Added:
Tiffany Lambert Talks Traffic Beyond SEO, Building Professional Relationships and Other Stuff
Weight Loss PLR: Everything to Gain When You Market to this Billion Dollar Audience
Awesome Tools for Growing Your Online Business
Cooking PLR Membership - Best Food PLR Articles Around
Best Quality and Best Deals on PLR Articles and PLR Blogs
What to Do With Private Label Rights Articles
Private Label Rights Means Ebooks Made Easy
Dog Parenting PLR from Tiffany Lambert
Geek out! Take the Wordfeeder Grammar Test
Sweet Deal on 65 Blog Posts with PLR
Business Blogging PLR... 65 Days of Blog Posts, Done.
Coaching PLR Alert! 65 Done-for-You Blog Posts for a Sweet Price
NEW Debt and Credit Card Damage Control PLR from Tiffany Lambert - HOT Topic, Hot Price!
Why Buy Private Label Rights Content?
Why Sign Up for a Wordfeeder PLR Membership?
Use the Right Search Terms to Attract Paying Customers
Productivity Strategies PLR: "The Wise Woman's Way" 58 Productivity Tips So You Can Make Room for the Best While Managing the Rest
"How to Host a Challenge" Challenge - Still Time to Jump in and Learn from Tiffany Lambert
Driving Traffic and List Building With Facebook Live
Big Sale on Alice Seba's Self Help Content
A Great Mother's Day Gift for Your Favorite Mommy Blogger: Pre-Written Content on New Mom Survival Skills
Mother's Day Special - New Mom Survival Tips for the Parenting Audience
Zumba Dance Articles and Images for Your Health and Wellness Readers
PLR Content and Articles for Web Designers and Blog Developers
How to Grow a Profitable Online Business by Publishing Articles