I've Got My Eye on These Thanksgiving PLR Providers... Some Superb Content Deals to Create a 30 Days of Gratitude Challenge This November
Someone asked me for content so they can do a 30 Days of Gratitude Challenge this November, and I think that's a great idea! I will make a plan to create enough content to delight your readers for the entire Thanksgiving month of November. With the winter holidays hot on Thanksgiving's heels, this will certainly be the time of year to count our blessings. So as soon as this content is ready, I'll let you know. In the meantime, I thought I'd check around and see if a PLR pack like this is already in existence. I found three noteworthy items if you'd like to drum up excitement on your site this November.

The first is Piggy Makes Bank's 30 Days to Happiness Challenge. It's perfect for if you're a coach, or any type of inspiring leader who'd like to close out the year on a high note.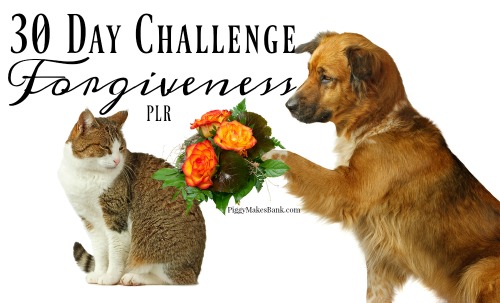 The second 30-day pack is also from PMB. It's their 30 Days of Forgiveness PLR pack. Another mindset that goes perfectly with thankfulness, gratitude and the end of another blessed year. They also happen to be offering $5 off any pack this weekend using the coupon code TREAT at checkout. And you get to use the coupon MULTIPLE times. Pretty great, I'd say.

The final pack that perked me up when I saw it was a beautiful graphics pack from White Label Perks. The fonts and images they use always inspire me, so maybe your social media friends and email subscribers will respond positively as well.


I'll keep looking for you, and I'll also get work going on that Gratitude Content Pack from Wordfeeder.

Any other content requests? Let me know. I'm happy to help. :)

Enjoy your beautiful weekend,

Dina at Wordfeeder PLR