Sign up for Tiffany Lambert's PLR Affiliate Profits Challenge with me!


Are you a writer who wants to learn how to sell PLR content, grow your list, and attract affiliates who will then turn around and sell your PLR to their own lists, thus exponentially increasing your earnings?
Sign up for Tiffany Lambert's PLR Affiliate Profits Challenge with me!

I'm Dina, and I've been writing copy for so long that it's unreal. How am old enough to have been in this career for more than 20 years?
Well, I am. Old, I mean. (That recent photo of me does a nice job of not showing my wrinkles - but I digress.)
But even this old dog knows when it's time to learn a few new tricks of the writing trade.
In autumn of 2016, I got back up on the horse after taking a long break from offering copywriting services online. Only this time around, I decided there had to be a better way than being glued to the computer 24-7.
That was when I discovered the wonderful world of PLR (private label rights content), and immediately began creating my own PLR article packs to sell on my site.
I was able to do this pretty easily thanks to my knowledge of website design and internet marketing. However, like I told you... I'm a seasoned copywriter. What I am NOT is a seasoned PLR seller.
So when I ran into the name Tiffany Lambert in my quest for great PLR to promote, I couldn't help noticing how awesome she is. And I figured, this lady has some things to teach me.
<-----This is Tiffany Lambert. She's a whiz at writing, marketing and selling private label rights content.
That's why, in addition to hanging on every word Tiffany says, I also signed up for her PLR Affiliate Profits Challenge.
I'm looking forward to fully immersing myself in every shred of wisdom that Ms. Lambert has to share.
Are you, too, an experienced writer who's somewhat new at the PLR selling game?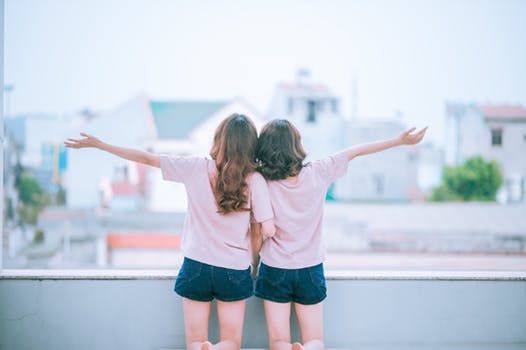 Then join me for a crash course in how to attract affiliates to do the work of selling the PLR that you write.
(Because for us writers, that's the fear, right? That we'll create this amazing body of work that no one sees or buys, because we can't figure out how to attract the right customers to help us sell more while working less.)
At the risk of repeating myself... will you take Tiffany's PLR Affiliate course with me?
I'm on the fast track to PLR selling success, and I'd love to have you jump on board with the course that I'm taking this week. (Yes, she's still accepting new sign-ups and you can jump right in to start learning immediately.)
Who knows... maybe we'll end up promoting each other's PLR and earning more money together.
To find out what's involved with Tiffany Lambert's PLR Affiliate Profits Challenge, read this sales page of hers.
Sign up at the bottom of that page. The course currently runs for less than $20!
(You can't even get a good haircut for that much anymore.)
So, will you do it?
Will you learn how to promote PLR from one of the best PLR producers and sellers online?
Let's earn together.
One, two, three, JUMP.