Here's What We're Doing on Day 3 of Tiffany Lambert's PLR Affiliate Profits Challenge
I hope you don't mind these updates on the PLR Affiliate Profits Course that I'm taking this week. I honestly haven't come across a marketer like Tiffany Lambert in a LONG time. She really delivers when it comes to practical information. In the online selling world, that's gold.
Here's a perfect example of what I mean. Yesterday I mentioned that you should probably have a good handle on blog or website development and list management if you want to keep up with this course. Well, Tiffany (pictured, left) proved me wrong on that count.
In yesterday's lesson, she included explicit instructions on how to install Wordpress yourself to start selling PLR articles via your blog. Then she explained how to add a sign-up form to your blog so you can begin building a list. It was a video tutorial and everything.
If you're a person who lets what you don't know stop you from achieving things as fast as you could, then you'll really appreciate Tiffany's courses. I think I spent probably years floundering around before I figured out how to use Aweber.com to grow my mailing list.
Day 1, Day 2, and Day 3's coursework from the PLR Affiliate Profits Challenge is accessible via a link on Tiffany Lambert's blog. All you need is the password to log in and begin learning. You can ask questions by posting a comment. And you can do the course entirely at your own pace.
(Like I said earlier, this costs less than $20... so cool!)
I'm getting excited for the part where we pitch to PLR Article buyers on the Warrior Forum. Of course, I can just do that on my own. But I know it's going to be so helpful having Tiffany's inside tips guiding me along.
Come on and sell some PLR articles with me! If you decide to do it, send me an email so we can network.



Hop on our mailing list for your FREE copy of our 12-page PLR Content Quick-Start E-Guide.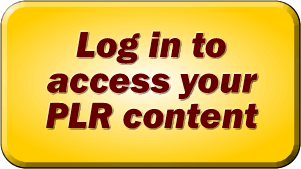 Sign up
Recently Added:
Promote "Wise Woman's Way" Productivity PLR on Warrior Plus
Cute Call to Action Graphics from White Label Perks
Dog PLR on Potty Training Puppies
Stuff I Learned Setting Up an Amember Membership on My Website
PLR Articles on How to Improve Focus
Ditching Perfection as a Blogger
Tiffany's PLR Affiliate Profits Challenge Day 5 Update
Here's What We're Doing on Day 3 of the PLR Affiliate Profits Challenge
How to Earn Money as a Writer on the Web in 2017
Sign up for Tiffany Lambert's PLR Affiliate Profit Challenge with me!
Get Your Hands on Wordfeeder Original PLR Articles
Do People Really Buy Ebooks Online?
Tiffany Lambert Talks Traffic Beyond SEO, Building Professional Relationships and Other Stuff
Weight Loss PLR: Everything to Gain When You Market to this Billion Dollar Audience
Awesome Tools for Growing Your Online Business
Cooking PLR Membership - Best Food PLR Articles Around
Best Quality and Best Deals on PLR Articles and PLR Blogs
What to Do With Private Label Rights Articles
Private Label Rights Means Ebooks Made Easy
Dog Parenting PLR from Tiffany Lambert
Geek out! Take the Wordfeeder Grammar Test
Sweet Deal on 65 Blog Posts with PLR
Business Blogging PLR... 65 Days of Blog Posts, Done.
Coaching PLR Alert! 65 Done-for-You Blog Posts for a Sweet Price
NEW Debt and Credit Card Damage Control PLR from Tiffany Lambert - HOT Topic, Hot Price!
Why Buy Private Label Rights Content?
Why Sign Up for a Wordfeeder PLR Membership?
Use the Right Search Terms to Attract Paying Customers
Productivity Strategies PLR: "The Wise Woman's Way" 58 Productivity Tips So You Can Make Room for the Best While Managing the Rest
"How to Host a Challenge" Challenge - Still Time to Jump in and Learn from Tiffany Lambert
Driving Traffic and List Building With Facebook Live
Big Sale on Alice Seba's Self Help Content
A Great Mother's Day Gift for Your Favorite Mommy Blogger: Pre-Written Content on New Mom Survival Skills
Mother's Day Special - New Mom Survival Tips for the Parenting Audience
Zumba Dance Articles and Images for Your Health and Wellness Readers
PLR Content and Articles for Web Designers and Blog Developers
How to Grow a Profitable Online Business by Publishing Articles