What kind of website content can you purchase on Wordfeeder?
The content shown here is sold in "information bundles" that leave lots of options open for you to decide what to do with it. The bundles (or content packs) naturally lend themselves to hosting niche-themed weeks or events on your blog and in your teaching materials.
When you buy a content bundle, you get a series of articles covering a single topic, that have been organized in one or more ways:
The content may be a set of articles (you're given the titles/topics so you know exactly what you're buying. There may be 5, 10, 20 or more articles contained in a bundle or article/content pack)


The articles may also be packaged into an e-book format, with or without cover art and images.


There may also be included, pre-written social media posts, such as Tweets, or blurbs to share on Facebook. (Writing Tweets, with their limit on the # of characters, is a lot harder than you might think!)


Sometimes there will be memes or images bundled in with the articles, as an added bonus.
Where does your PLR Content come from?
I'm connected to a number of high quality PLR (private label rights) content publishers on the web. These are all run by legitimately nice, hardworking people. Many of them are moms like me. So if you buy some of the content here, you can feel good knowing that you helped some nice ladies earn money to feed our families.

Sign up to get your FREE PLR Quick-Start E-Guide.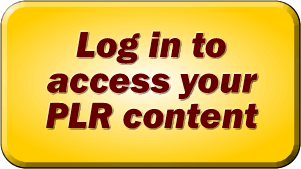 Sign up
Recently Added:
A Perfect Time Management Course to Teach Your Coaching Clients
NEW Release! Time Management PLR is Perfect for Your Business Minded Readers
Self Improvement Content on How to Stop Wasting Time
We're LIVE with Brand New Time Management / Productivit PLR. "How to Stop Wasting Time" - 9 Articles Total
Content on Yoga for Weight Loss - Everything You Need to Start Earning
JUST LAUNCHED Weight Loss Bundle! "Losing is Winning When You Blast the Fat" Dee and Dina's PLR Bundle NOW ON SALE
Business Content: Zapier PLR Pack - NEW from Sue. F
NEW PLR RELEASE! Natural Beauty Secrets for Women in Their 40s
NEW: "Losing is Winning" Weight Loss PLR: Lose Weight Without a Gym Membership
Article Selling Secrets - Announcing Wordfeeder's NEW E-Course for Prolific Writers
Weight Loss PLR Mega Bundle - Special Offer Coming Soon
Boost Your Essential Oils Sales With Fresh, Informational PLR Content
NEW Essential Oils PLR: DIY Blends and Recipes - Memorial Day Weekend SALE
Wordfeeder Original Body Image PLR on Sale
Brand NEW Dog PLR - Intro Price on a Highly Targeted Niche Topic
Internet Marketers: What Do You Bring to the Table?
Promote "Wise Woman's Way" Productivity PLR on Warrior Plus
Cute Call to Action Graphics from White Label Perks
Dog PLR on Potty Training Puppies
Stuff I Learned Setting Up an Amember Membership on My Website