What to Do When You Can't Afford a Copywriter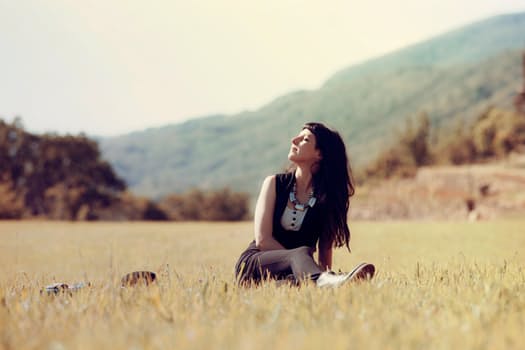 Let's be honest. Lots of small business owners either can't afford, or don't want to pay, a copywriter.
Being able to afford or not afford something is purely subjective, of course. Paying for copywriting services is an investment in the future of your business. After all, the more you market and the more website content you create and post often, the more quickly you're bound to be found by more people. And that means the more profit you're likely to bring in.
While all of this may be well and good, it still stands to reason that some people just do not want to pay for a copywriter during the early growth phase of their business.
So, what should you do if you're one of them?
As a former corporate and web copywriter, I have a solution. Actually my entire website, Wordfeeder.com, is now based around this idea that most online business owners do NOT want to invest in paid copywriting services.
Basically, instead of hiring a copywriter and paying anywhere from $20 per hour to $200 per hour depending on their rate, experience and location... you simply buy pre-written content and tailor it to your own marketing materials.
Pre-Written Website Content Can Save You Thousands While Earning You Thousands
There is an entire industry based around pre-written content. Pre-written content is ideal for frugal marketers. You can buy it extremely cheaply, change it, then post it to your website, blog, newsletter, ebooks, and any other online materials or coursework that you may wish to create.
The industry I'm talking about is called PLR. PLR stands for "private label rights." It basically means you pay for the right to own or use a piece of content. With PLR content, certain rules do apply, so read through them if you're interested in trying out this more affordable alternative to shelling out large amounts of cash for a freelance writer.
I found out only recently, that there is an entire world of writers like me out there, who are busy researching the hot topics people in various niches want to know about.
You can find excellent quality, pre-written (PLR) content in any number of niches, including business, coaching, fitness, health and wellness, parenting, pet care, self improvement and many more!
I also found out that not only can I help small business owners save piles of money by sniffing out exceptional quality PLR... but I can also write up my own high quality PLR content for business owners and marketing managers to buy and use on their websites!
Why is PLR Content So Cheap?
So, now that you know about PLR, you probably want to know why it's so cheap. Well, for starters, this isn't customized copywriting. Depending on what you buy, you may find the writing in your PLR pack to be a bit lackluster.
And the other reason it's not very pricey is... well, other people are buying the same content as you are!
So, if you do buy PLR, don't worry if it sounds a bit dry. You are SUPPOSED to change it and make it sound like you!
Knowing these things about PLR... I want to add: before you go running in the other direction, consider how much of a time saver and creativity booster PLR can be.
Why, you can take an ordinary PLR pack that covers a topic about, say, Dealing with Toxic People, and you can customize the ever-loving crap out of it until it now talks about "Surviving Life in the Workplace with Energy Vampires at Every Turn."
You see, customizing PLR content is simply about changing words to reflect the current terminology or trendy lingo that's being used by your target audience. And it's also about adding your own, unique examples and writing voice.
If you've never heard of PLR but want to give it a try, I've got a few different FREE web content samples for you to check out and even use on your website.
Here are a few ideas for what to create using bundles of pre-written, PLR content:
Individual blog posts covering a single topic in detail
A short ebook or downloadable whitepaper
An automated e-course
An opt-in giveaway for your list
An article to feature in your company newsletter
A downloadable workshop for your clients to use
An online seminarThe basis for your instructional video
Anything else you can think of!
Again, if you're ready to sample some FREE PLR and discover the huge potential this content has for making your work life so much easier while attracting more clients and sales...
The visit the FREEBIES page of Wordfeeder.com. Find exactly what you need, then click the link and new page will open up. Read, scroll down, then enter your email address.
Within minutes, you're on your way to using PLR content to grow your business the fun, easy and economical way.


Sign up to get your FREE PLR Quick-Start E-Guide.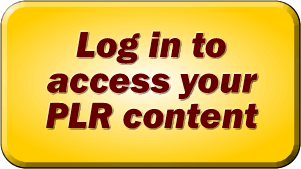 Sign up
Recently Added:
A Perfect Time Management Course to Teach Your Coaching Clients
NEW Release! Time Management PLR is Perfect for Your Business Minded Readers
Self Improvement Content on How to Stop Wasting Time
We're LIVE with Brand New Time Management / Productivit PLR. "How to Stop Wasting Time" - 9 Articles Total
Content on Yoga for Weight Loss - Everything You Need to Start Earning
JUST LAUNCHED Weight Loss Bundle! "Losing is Winning When You Blast the Fat" Dee and Dina's PLR Bundle NOW ON SALE
Business Content: Zapier PLR Pack - NEW from Sue. F
NEW PLR RELEASE! Natural Beauty Secrets for Women in Their 40s
NEW: "Losing is Winning" Weight Loss PLR: Lose Weight Without a Gym Membership
Article Selling Secrets - Announcing Wordfeeder's NEW E-Course for Prolific Writers
Weight Loss PLR Mega Bundle - Special Offer Coming Soon
Boost Your Essential Oils Sales With Fresh, Informational PLR Content
NEW Essential Oils PLR: DIY Blends and Recipes - Memorial Day Weekend SALE
Wordfeeder Original Body Image PLR on Sale
Brand NEW Dog PLR - Intro Price on a Highly Targeted Niche Topic
Internet Marketers: What Do You Bring to the Table?
Promote "Wise Woman's Way" Productivity PLR on Warrior Plus
Cute Call to Action Graphics from White Label Perks
Dog PLR on Potty Training Puppies
Stuff I Learned Setting Up an Amember Membership on My Website