Where to Get Content for My Blog?
You need a lot of content on your blog if you want to drive traffic and sales.
At some point, all new bloggers come to this realization. It occurs to them after putting up a blog, posting to it a few times a month and peeking at their web stats to see depressingly low numbers.
What's a busy blog owner to do? Surely you've read the advice on how to come up with ideas for blog posts. Yes, you can write your own articles, interview other experts, put out a Q and A column on social media, post product reviews, and that sort of thing.
But what do you do when you're tapped out of ideas, or you're just too busy to write content from scratch? What then?
Here's an idea that you may not ever have heard of. Buy pre-written website content for a very low price. This is called PLR (private label rights) content and it means that you've purchased the right to own, alter and publish a package of content in any way you see fit.
How much does PLR blog content cost?
If you have a guess as to how much you'd pay for, say, a set of five pre-written web articles on a specific topic, I guarantee that your guess is actually much higher than what the articles actually cost.
PLR runs as low as $1 per article!! (but it depends on who's running a sale, whether the PLR is on clearance, how much content is included in the pack, and other factors)
Why is PLR content so cheap?
The reason why PLR is so economically priced is because it's been packaged as a product, NOT a service, and therefore other people besides you will be buying it.
And if you don't care for the idea that someone else would buy and use the same content as you, that's understandable. But there's a pretty simple workaround for this. You just CHANGE the purchased web content to sound like you, look like you, and share examples from your own professional experience.
Yes, there's a whole world of web content out there for the picking, and it's called PLR. Not only can you buy PLR articles extremely cheaply, but within the PLR world you'll also find images, social media graphics, instructional videos, ebooks, training courses and more.
If you look in the right places, you can find almost any type of content that's value-priced and ready for you to alter and customize to fit your brand, then work into your own creations that you market and sell.
How Can I Sample Some PLR Content?
Here's a great way to discover what PLR is like and whether it would work for your marketing purposes. Download a complimentary set of PLR articles right here on Wordfeeder.
We currently offer several options in the way of instant download PLR:
FREE Breastfeeding Q&A Content
FREE Essential Oils Q&A Content
FREE Home Organization Tips Content
FREE Cell Phone Etiquette Articles
Each of the above links opens up to a new web page. At the bottom of the page, you'll see a membership button and link to sign up. After you confirm your subscription, you'll receive an email where you can log in to access your content.
Or, you can access ALL the above content right from your members area. Just sign up right now using this button:
The free PLR above is yours to publish as you see fit.
Tell Me What You Did With Your FREE PLR articles from Wordfeeder
I hope you enjoy using your free PLR articles for practical uses for both you and your clients. You can post the articles or tips to your blog, publish as a free or paid ecourse, add to an ebook that people can buy on your site, print out for clients, or whatever else you can think of.
Email dina@wordfeeder.com if you have a cool story to share about using PLR content to sell things online. :)
Oh - and like I said, DON'T FORGET to edit this PLR and make it sound really special and unique to your audience.
Thanks for visiting Wordfeeder PLR and Content Marketing! Best of success.


Sign up to get your FREE PLR Quick-Start E-Guide.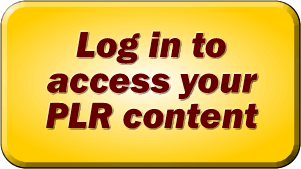 Sign up
Recently Added:
A Perfect Time Management Course to Teach Your Coaching Clients
NEW Release! Time Management PLR is Perfect for Your Business Minded Readers
Self Improvement Content on How to Stop Wasting Time
We're LIVE with Brand New Time Management / Productivit PLR. "How to Stop Wasting Time" - 9 Articles Total
Content on Yoga for Weight Loss - Everything You Need to Start Earning
JUST LAUNCHED Weight Loss Bundle! "Losing is Winning When You Blast the Fat" Dee and Dina's PLR Bundle NOW ON SALE
Business Content: Zapier PLR Pack - NEW from Sue. F
NEW PLR RELEASE! Natural Beauty Secrets for Women in Their 40s
NEW: "Losing is Winning" Weight Loss PLR: Lose Weight Without a Gym Membership
Article Selling Secrets - Announcing Wordfeeder's NEW E-Course for Prolific Writers
Weight Loss PLR Mega Bundle - Special Offer Coming Soon
Boost Your Essential Oils Sales With Fresh, Informational PLR Content
NEW Essential Oils PLR: DIY Blends and Recipes - Memorial Day Weekend SALE
Wordfeeder Original Body Image PLR on Sale
Brand NEW Dog PLR - Intro Price on a Highly Targeted Niche Topic
Internet Marketers: What Do You Bring to the Table?
Promote "Wise Woman's Way" Productivity PLR on Warrior Plus
Cute Call to Action Graphics from White Label Perks
Dog PLR on Potty Training Puppies
Stuff I Learned Setting Up an Amember Membership on My Website