Beautiful Thoughts to Share... Put Your Stamp of Originality on this done-for-You Online Course

This series is designed to serve as a joyful reflection on the beauty of life.
There is much to be grateful for, not just around the Thanksgiving table, but every day of our rich and blessed existence. Even the most ordinary moments can fill us with rapture if we take the time to acknowledge the profound in the mundane, the small miracles all around us that can slip by in a blink if we forget to notice them.
Regularly $35
NOW ONLY $25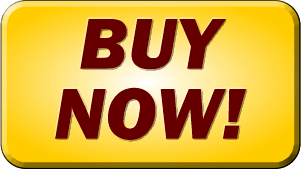 for 14,821 words - when you grab all 30 days at once.
Visit the sales page to learn more, or skip the long, wordy story and click BUY NOW to go right to the checkout area.
---
Coaches, Experts: Get head STart on Your December Content Production.
"30 Days Blessed This Christmas Challenge" Brandable Content with Private Label Rights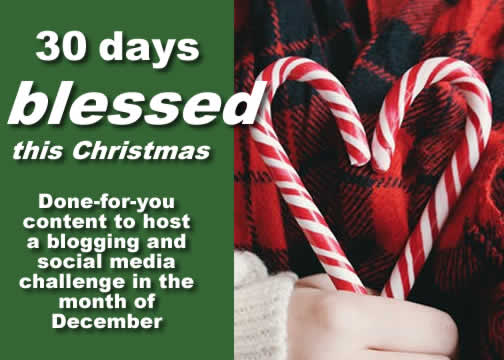 Get a head start on running your positivity challenge in December. Wordfeeder has a wonderful, pre-written 30-day challenge for you to profit from while affordably guiding client, fans and followers in 30 joyful ruminations and journaling explorations. You won't need a coupon code to get $15 off your order when you purchase all 30 days at once.
NOW ONLY $45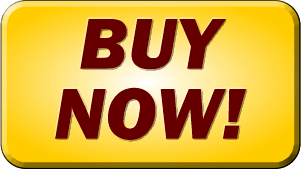 for 17,165 words of articles and journaling exercises
BONUS GIFT: You ALSO get instant access to the "Attitude of Gratitude 30-Day Challenge" version of this content which is the same but edited to be Thanksgiving-appropriate.
PLEASE NOTE! This is NOT the same content as the "30 Days Thankful" Challenge. It's a completely different series.
---
Brand New for the "Summer of Coronavirus", Ugh... but we NEED this advice!
"Relieve Stress, Relax and Be Fully Present" 30-Day Challenge PLR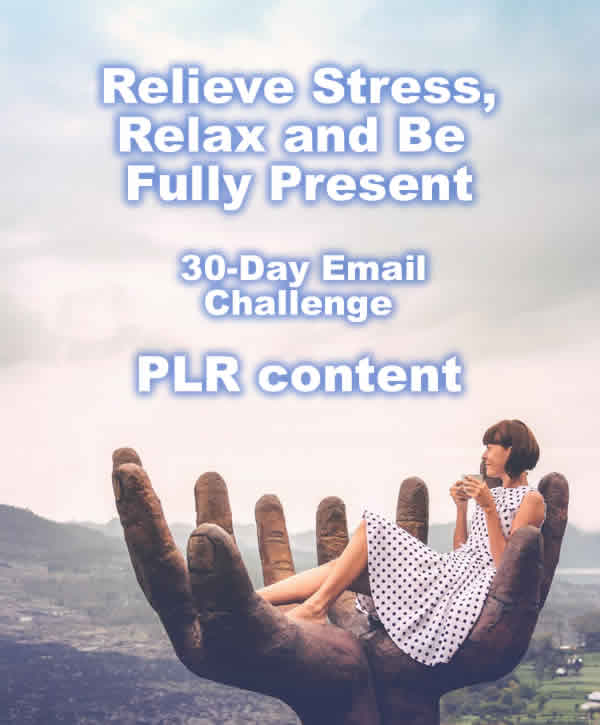 Prewritten 30-Day Challenge for Life Coaches and Psych professionals to Publish as Your Own!
Twenty THOUSAND words of high quality content on how to relieve stress, relax and enjoy each day to its fullest can be yours for less than $50... less than $40... even less than $30 when you order this before the offer on the sales page expires.
Turn this into an email or social media challenge... your coaching clients, fans and followers will LOVE being a part of this initiative with you! These types of affordable challenges work GREAT for clients who need a break from booking hourly. Plus you get to run them year after year to a new set of customers. Brilliant!
Regularly $37
NOW $27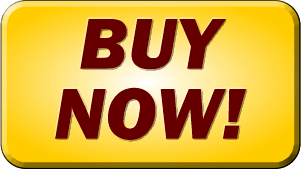 Use coupon code NOSTRESS2 for your $10 off. Expires June 17, 2020.
"Buy now" opens up to a new checkout window so you won't lose this one.
NEW! 30 Free Images added to this pack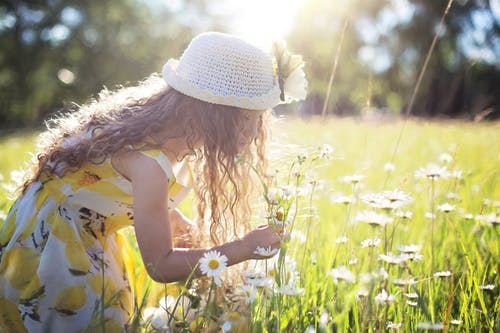 This beautiful set of ruminations is just what your readers need to slow down and do "summer" just right. Grab your private label rights copy and publish as soon as next week.
Give them permission to let go of stress, ease their troubled minds, and enjoy a slower, more mindful summer full of peaceful moments.
NOW $36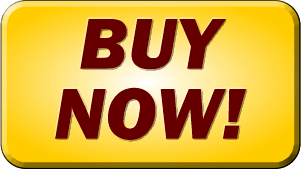 ---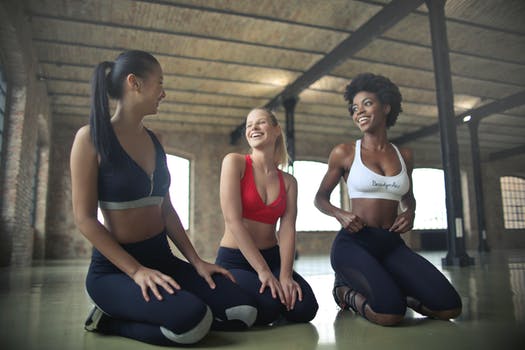 Long to launch a yoga course, but you're just not up for the writing or content creation? Your 30-day yoga course is all packaged up and ready to run with!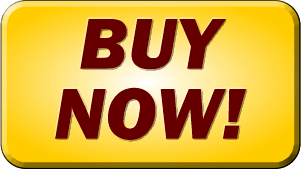 "Buy Now" opens up to the sales page where you can learn more and order.
---
---