Coaches and Experts: Run an Email or Social Media Challenge This spring!
Wordfeeder brings you the best quality 30-Day Challenge, 15-Day Challenge, 10-Day Challenge & Journaling Course PLR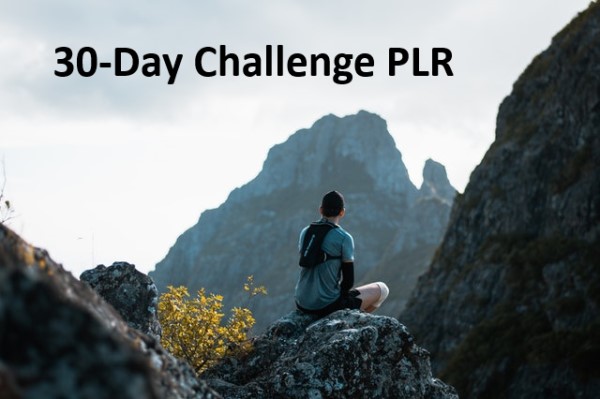 Take 30% off the Below Listed Challenge PLR Packs. Use coupon code CHALLENGE.
Coaches, shopping around for terrific, high quality 30-day challenge content to make into your own courses and sell in 2021? Take a gander at the below list of 30-day, 15-day and 10-day challenges with private label rights that are available to you with instant download.
---
---
Breathe in Better Health 7-Day "Pranayama" Breathwork Challenge - Self Care, Stress Management Theme
(This was recently on sale but it's back in case you missed it!)
6,000 words total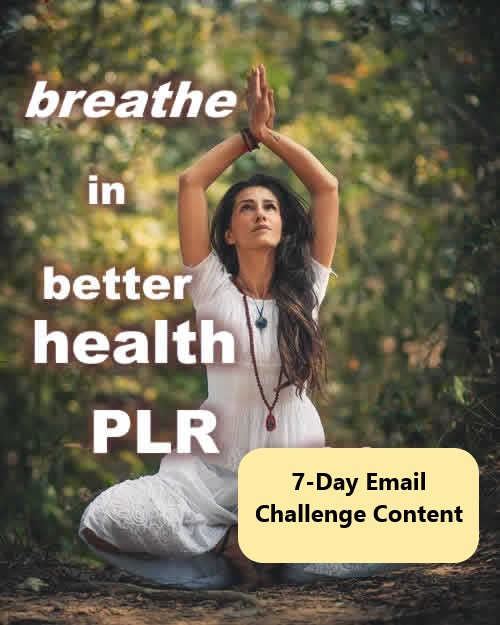 This content pack includes:
Email 1 intro
Email 2 intro
Email 3 intro
Email 4 intro
Email 5 intro
Email 6 intro
Email 7 intro
Article Titles Are:
Breathing for Relaxation, Stress Relief and Better Health
Health Benefits of Breathwork
What is Diaphragm Breathing?
Breathtaking Statistics
The Science of Breathing
Ancient Wisdom of Breathing
Breathe with Confidence: Learn Victorious Breath
Breath Counts Help You Breathe Stress Away
The Balanced Breath
Benefits of Breath Holding
Square Breathing for Instant Calm
Get Playful with Bumble Bee Breath
Learn Breath of Fire to Increase Energy

---
---
(This is not a 30-Day Challenge but it's on sale anyway)
How to Greatly Reduce Stress Levels by Planning and Living a Life that You Love
8,566 words total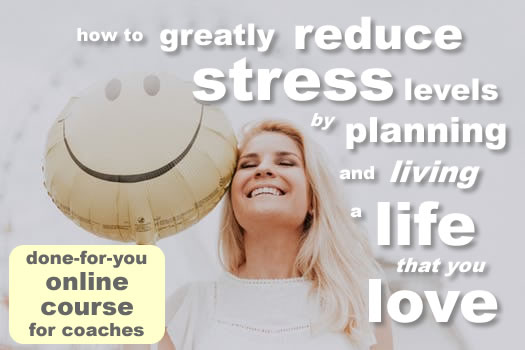 "How to Greatly Reduce Stress Levels by Planning and Living a Life That You Love" - Done-for-You Online Course Content
WHAT YOU GET: 8,566 words of Stress Management Ecourse Content including 18 Articles plus BONUS 14-Part Worksheets Section
1. Intro
2. Sources of Stress
3. Signs of Stress
4. How to Release Stress in the Body
5. Ways to Correct Stress Caused by Technology Dependence
6. Stress is Different for Everyone
7. Identify Your Stress Triggers
8. Taking Steps to Reduce Daily Stress
9. Stress Reduction: Do It for Your Health
10. How to Greatly Reduce Stress by Planning and Living a Life That You Love
11. Stress in Your Career, Job or Livelihood
12. Tips for Reducing Stress at Your Job
13. Relationship Stress
14. Tips for Reducing Stress in Your Relationship
15. Stress in Your Home and Family Life
16. Tips for Managing Family and Household Stress
17. Assess and Reassess Your Life; Reduce Stress by Doing a Clean Sweep
18. Too Many Choices for Kids
BONUS Stress Reduction Worksheets Section
1. Identifying Sources of Stress at Home
2. Questions to Ask
3. Steps to Manage Stress at Home
4. Identifying Sources of Stress in Your Job or Business
5. Questions to Ask
6. Steps to Manage Stress in Your Job or Business
7. Identifying Sources of Stress in Your Relationships
8. Questions to Ask
9. Steps to Manage Stress in Your Relationships
10. Identifying Sources of Stress in Your Social Life
11. Questions to Ask
12. Steps to Manage Social and Extra Curricular Stress
13. My Stress Triggers Are…
14. My Commitment to Stress Management - Technique
---
---
"Spring Cleaning for Your Soul" 15-Day Email Challenge
(This came with the 2020 Life Coach Monthly, so you may already have it. Log in and find out.
9451 words total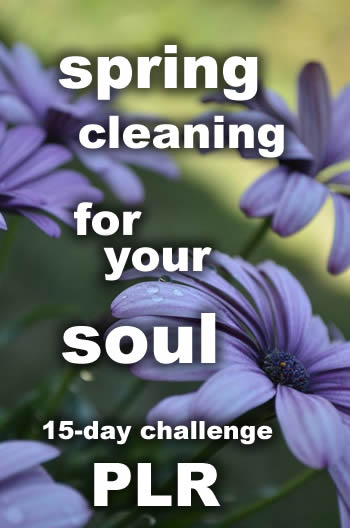 Includes the following titles:
Day 1:
Article: Freshen Up Your Perspective
Journal Exercise: Put a Fresh Spin on Your Self Talk.
Set Your Intention

Day 2:
Article: Lighten Up Your Outlook.
Journal Exercise: Go to the Light.
Set Your Intention

Day 3:
Article: Clear Away Worries.
Journal Exercise: Let Go of Worry.
Set Your Intention

Day 4:
Article: Purge Your Regrets.
Journal Exercise: Address Regrets, Then Let Them Go.
Set Your Intention

Day 5:
Article: Clean Up Your Chaos.
Journal Exercise: Replace Chaos with Comfort.

Day 6:
Article: Scrub Away Guilt.
Journal Exercise: Be Free From Guilt Today.
Set Your Intention

Day 7:
Article: Buff and Shine Your Attitude.
Journal Exercise: Spring Clean Your Attitude.
Set Your Intention

Day 8:
Article: Organize Your Mental Clutter
Journal Exercise: Clear Your Mind
Set Your Intention

Day 9:
Article: Simplify your Schedule.
Journaling Exercise: Set Rules for How You Plan Out Your Days, Weeks, Months.
Set Your Intention

Day 10:
Article: Make Room for Gratitude.
Journaling Exercise: Take Time to Be Grateful.
Set Your Intention

Day 11:
Article: De-Clutter Your Relationships
Journal Exercise: Prune Away What Isn't Working in Your Relationships
Set Your Intention

Day 12:
Article: Cleanse Your Soul
Journal Exercise: Unburden Your Soul, Set Your Spirit Free
Set Your Intention

Day 13:
Article: Plant the Seeds for Positive Change.
Journal Exercise: What Seeds of Change Will You Plant?
Set Your Intention

Day 14:
Article: Nurture Joy in the Small Moments.
Journaling Exercise: How Will You Nurture Meaning into Your Moments?
Set Your Intention

Day 15:
Article: Repurpose Your Life
Journaling Exercise: Spring Ahead
Set Your Intention
---
---
Transform Your Yoga - 30 Day Challenge PLR
9,283 words

 total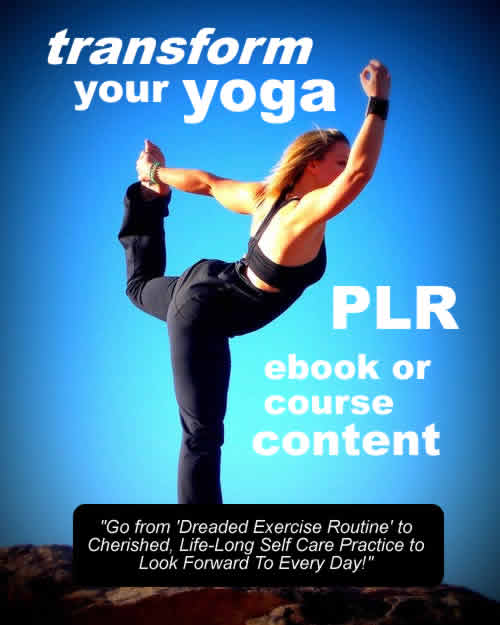 Table of contents covers the following articles...
• INTRO
• How Does Yoga Increase Confidence in Your Body?
• Consider the Basic Postures of Yoga and How these Fit into Your Daily Life
• Seek and Find the Yoga in Everything
• Yoga is Natural Movements and Postures, but Consciously Better
• Yoga in the Garden
• Yoga in the Car
• Yoga at Your Computer Desk
• Yoga with Your Morning Routine
• Yoga with Your Kids at the Park
• Why Do We Procrastinate Doing Yoga?
• What to Do When Yoga Gets Boring
• More Ways to Liven Up Your Yoga Practice
• How to Make Yoga a Daily Habit that You Look Forward To
• Make Room in Your Busy Schedule for Yoga
• Yoga: Am I Doing This Right?
• Get the Most from Yoga Class Without Becoming Dependent on the Teacher
---
Peaceful Summer 10-Day Journaling Challenge PLR Content
8,455 words total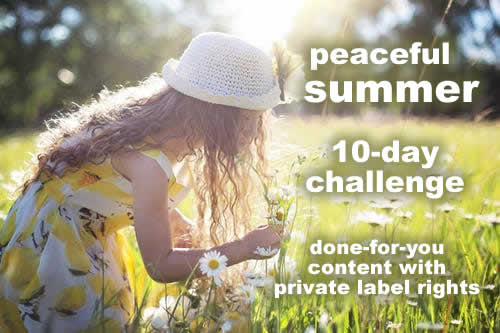 EACH Day includes one article, 1 exercise, 1 journal prompt and 1 intention.
For a FULLY immersive experience that is just as good as if you offered 10 days of one-on-one coaching on how to create a more peaceful life.
Contents include...
Intro
Day 1:
ARTICLE: Peacefulness Comes from Within
EXERCISE: Stretch your way to peaceful feelings.
(JOURNAL IT and "For the Future" Intention also included)
Day 2:
ARTICLE: Finding Peace in Nature
EXERCISE: Make your way into nature today, and be inspired by the peace that it brings.
(JOURNAL IT and "For the Future" Intention also included)
Day 3:
ARTICLE: Be the Peace Maker
EXERCISE: Practice living peacefully, yet with purpose.
EXERCISE: Be a peace maker even when you disagree with others.
(JOURNAL IT and "For the Future" Intention also included)
Day 4:
ARTICLE: Simple Pleasures Bring Us Peace
EXERCISE: Rediscover the joy of simple, peaceful pleasures.
(JOURNAL IT and "For the Future" Intention also included)
Day 5:
ARTICLE: A Time for Quiet Reflection
EXERCISE: Find peace in the poetry of Mary Oliver.
(JOURNAL IT and "For the Future" Intention also included)

Day 6:
ARTICLE: Breaking Bread Together Peacefully
EXERCISE: Practice being peaceful around the table.
(JOURNAL IT and "For the Future" Intention also included)
Day 7:
ARTICLE: A Peaceful Response (to Stress and Conflict)
EXERCISE: Practice Choosing the Peaceful Response.
(JOURNAL IT and "For the Future" Intention also included)
Day 8:
ARTICLE: Peace in the Garden
EXERCISE: Plant the seeds for peace in your own life.
(JOURNAL IT and "For the Future" Intention also included)

Day 9:
ARTICLE: What Does it Mean to Have a Peaceful Heart?
EXERCISE: Seek a peaceful heart.
(JOURNAL IT and "For the Future" Intention also included)
Day 10:
ARTICLE: Ordinary Ways to Invite Peace into Your World
EXERCISE: Make time for peace.
(JOURNAL IT and "For the Future" Intention also included)

Closing Remarks
Also includes bonus images with purchase!
---
---
"Let's Get Healthy" 10-Day Social Distancing Weight Loss Challenge PLR
9900+ words total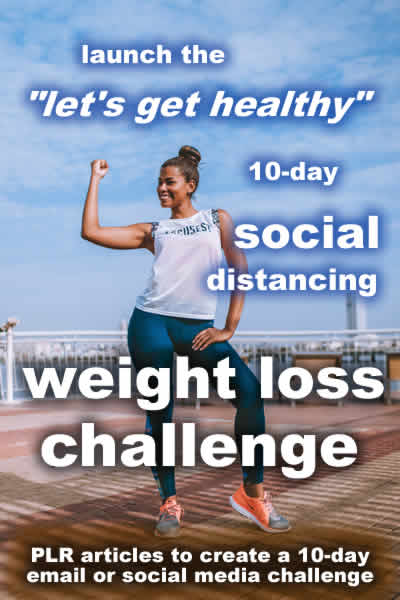 Day 1: Can Social Distancing Help with Weight Loss?
Your Challenge: List 5 Simple Habits to Change on Your Path to Better Health

Day 2: Why Being Around Other People Makes it Harder to Lose Weight
Your Challenge: Set 5 Simple Weight Loss Goals This Week
Day 3: Less Trips to the Store Means Less Temptation
Your Challenge: Plan Healthy Choices for Your Next Grocery Shopping Trip

Day 4: Social Distancing Means More Time to Menu Plan
Your Challenge: Give Your Favorite Recipe a Healthy Makeover

Day 5: Just Add Vegetables: They Keep You Healthy
Your Challenge: Add 2 Veggies to Each Meal You Serve Today

Day 6: Social Distancing = More Time for Exercise
Your Challenge: Pick a Workout and Commit to Doing It

Day 7: Together at the Park, Keeping 6 Feet Apart
Your Challenge: Get Outside and Move

Day 8: Smaller Portions Means Fewer Trips to the Grocery Store
Your Challenge: Healthify Leftovers, Stretch Your Meals

Day 9: Social Distancing and Emotional Eating: Rise Above the Struggle
Your Challenge: Grow in Awareness of Your Emotional Eating Tendencies

Day 10: Being Healthy Means a Stronger Immune System
Your Challenge: Check In With Your Healthy Habits
---
---
"Believe in Yourself" Empowerment Course (This is not a 30-Day Challenge but it's on sale anyway)
17,000+ words (no, that's not a typo)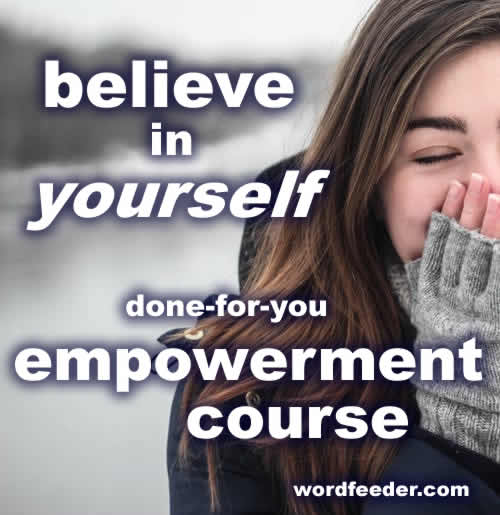 Intro:
What Does It Mean to Believe in Yourself?
Were You Offered the Gift of Healthy Self Esteem?
JOURNAL IT: Assess Your Self Worth
Why is Self Esteem Important to Achieving Your Goals?
The Purpose of This Course

Part 1: Cultivating a Healthy Self Esteem
JOURNAL IT: Self Esteem Reality Check
Empower Yourself! Validation is the Key, But Where Do You Get It?
Examples of Validation
Who Matters in the World of Personal Validation?
Part 2: Getting to Know Myself All Over Again
Your Strengths
Your Skills
Your Education
Your Personality
Your Likes and Dislikes
JOURNAL IT: Rediscovering YOU
Tending the Garden of Your Spirit
EXERCISE: What Satisfies You?
Searching for More Meaningful Life Experiences? Try These Activities

Part 3: Setting Boundaries: Deal Breakers, What You Will or Will Not Tolerate
What are Boundaries?
Powerful You: Erect Boundaries
JOURNAL IT: Define Your Boundaries
Boundaries at Home
Boundaries at Work
Boundaries in Your Business
Boundaries in Your Social Life
Boundaries in Intimate Relationships

Part 4: Find Your Tribe
Who's In Your Tribe
Your Tribe Lifts You Higher
Where to Find Your Own Tribe
Part 5: Potent Practices for Living Your Best Life
Self Care: Your Health Matters
You've Got Friends (and You Can Have a Social Life, Too)
Become Your Own Personal Advocate and Cheerleader
Exploring Creativity: Take the Plunge, and Do Something Amazing
Make the Most of Your Mornings
Getting It Together so You'll be Ready for Anything
How to Actively Utilize Your Free Time Instead of Being a Passive Bystander in Your Own Life
EXERCISE: Make Two Lists
Part 6: Empower Yourself! Set and Achieve Goals in Every Area of Life
S.M.A.R.T Goal Setting 101
Your Work Goals
Your Health Goals
Your Relationship Goals
Your Creative Goals

CONCLUSION
---
---
"Relieve Stress, Relax and Be Fully Present" 30-Day Challenge PLR
19,440 words total

Includes the following titles:
Intro
Day 1: 5 Simple Gifts to Give Yourself First Thing in the Morning that Will Carry You Through the Day
Day 2: 5 Simple Habits to Help You Be Better Prepared
Day 3: How Doing Nothing Can Actually Help You Accomplish More
Day 4: Grow in Patience; Invite More Peace, Say Goodbye to Stress
Day 5: Stress Relieving Activities to Do While Stuck on Hold
Day 6: Stop Procrastinating, Be Less Stressed
Day 7: Go from Chronically Late to Always On Time or Even Early
Day 8: Cut Down on Caffeine, Lower Stress, Improve Relationships
Day 9: 5 Ways to Say No Without Coming Off as Rude or Mean
Day 10: Stressed About Life? It's Not So Bad. A Gentle Reminder to Count Your Blessings
Day 11: Practice Being Assertive: Say What You Mean, Ask for What You Want, Don't Get Stressed
Day 12: Stress Less: 5 Instances When It's Better to Be Alone
Day 13: 5 Habits to Help You Be More Present in Everyday Moments
Day 14: 5 Steps to Simplify Your Life
Day 15: 5 Easy Yoga Poses to Help You Relax
Day 16: 5 Changes to Make that Will Help You Sleep Better
Day 17: 5 Simple Tricks to Help You Breathe into Relaxation
Day 18: 5 Practices Get to Know Yourself so You Can Begin to Live the Way You Want
Day 19: 5 Simple Ways to Add Love to Everything You Do
 Day 20: 5 Tips for Increasing Empathy to Deepen Your Connections with Others
Day 21: 5 Simple Ways You Can Work on Your Appearance So You Feel Great About YOU
Day 22: 5 Uplifting Replacements to Sub in for Your Negative Self Talk
Day 23: 5 Tips for Adding Variety to Your Life on the Weekends
Day 24: How to Stop Multi Tasking for the Really Important People and Things
Day 25: 5 Tips for Practicing Forgiveness Every Day
Day 26: 5 Fun and Easy Ways to Work Exercise into Your Daily Routine
Day 27: 5 Herbs to Add to Your Nightly De-Stressing Routine
Day 28: 5 Ways to Ease Computer Related Stress
Day 29: 5 Tips for How to Worry Less and Enjoy More
Day 30: 5 Relaxing Routines to Add to Your Evening Wind-Down
CONCLUSION
BONUS ARTICLE: 5 Ways to Feel Better When You're Stressed
---
---
30 Days to a More Optimistic You Positivity Challenge PLR - Days 1 through 30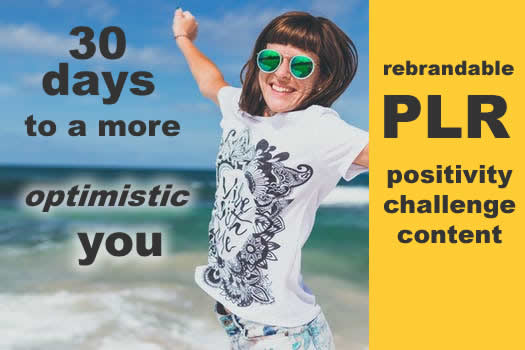 Article Titles and Related Journaling Exercises for Each Include:
Day 1. Trying on an Attitude of Gratitude
Day 2: Accentuate the Positive
Day 3. Slow Down. Take Time to Appreciate
Day 4. What Doesn't Kill You Makes You Stronger
Day 5: A Cup of Self Reflection
Day 6: Give Thanks for the Simple Pleasures
Day 7: Hard Times Help Us Appreciate the Good
Day 8. Nourish Your Soul
Day 9. Surprise Gifts from Unexpected People and Places
Day 10. Celebrating the Moments Between the Moments
Day 11. To Be Positive and Present, Take Your Cue from a Child
Day 12. Appreciating the Wisdom of Our Elders
Day 13. Grateful for Your Family in All Their Beautiful Imperfection
Day 14. Commune With Nature
Day 15. Grateful for Your Powerful, Miraculous Body
Day 16. Grateful for Your Powerful, Amazing Mind
Day 17. Special Needs Folks Remind of What's Really Important
Day 18. Grateful for Creature Comforts
Day 19. Honoring Your Mother and Father
Day 20. Challenge Yourself to Live in the Present Moment
Day 21. Ode to the Bountiful Harvest
Day 22. Grateful for Friends Near and Far
Day 23. Happy About Your Life's Work
Day 24. Celebrating Beautiful Differences
Day 25. Appreciating Other Cultures
Day 26. Beautiful Music Makes Life Worth Living
Day 27. Your Inner Child is Calling
Day 28: In Awe of Our Precious Planet
Day 29. Heart and Home
Day 30. Be Grateful for Friends
Closing Remarks
Please NOTE: If you have already purchased any one of the below four 30-day challenges, you already have the "30 Days to a More Optimistic You" challenge inside your account.
Have not ordered any of our beautiful 30-day challenges but want to? Grab this pack and You Also Get These 3 Additional Versions of the Same Content for ONE Low Price.
Use the below form to pick and choose the 10-Day, 15-Day or 30-Day Challenge Content You WAnt to Offer Your Audience!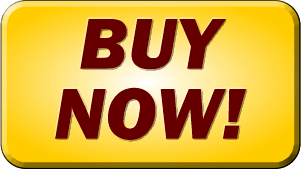 Buy Now opens up to a new window, so you won't lose this one.
Don't forget coupon code CHALLENGE for 30% off! Ends soon, so hurry.
---