Love Our Keto PLR? Come Back for Seconds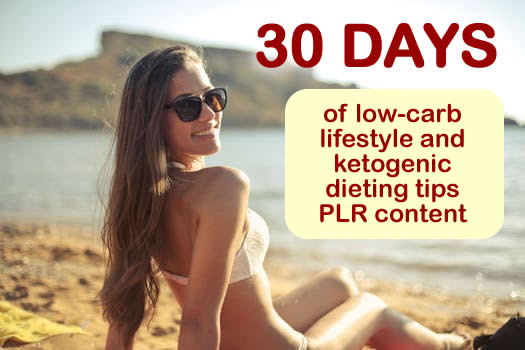 30 Days of Low-Carb Lifestyle and Keto Dieting Tips with PLR Rights

Hey, my busy marketer friend! Dina from Wordfeeder here. Do you manage a keto diet blog? Are you busily collecting low-carb weight loss subscribers to share valuable, sought-after tips and information with?
Your low-carb lifestyle and weight loss audiences can't get enough information on the ketogenic diet.
This breakthrough eating plan continues to rage in popularity as the medically supported go-to diet for losing weight by purposely altering the body chemistry to burn fat as fuel and kick carbs to the curb.
Your Readers are Low-Carb Curious!
Respond to their burning curiosity with a brand new stack of 30 articles to hand-feed new and coveted keto information every day for an entire month.
Ketogenic Diet, Facts and Stats:
Officially trending with Silicon Valley's Elite as of spring 2017... and it's not going away anytime soon!
Named one of the hottest health and wellness trends to watch for in 2017. A quick Google search brings up medical texts detailing ketogenic diet clinical trials and it's positive impact on metabolic and cardiovascular health.
Touted as a dieting alternative for diabetics and people who struggle with obesity.
You Even Get a Gift Just for Reading This.
I thought you might enjoy some complimentary branding possibilities. So here's a list of FREE titles to pick and choose from before you publish this beautiful, informative pack.
Or... if these don't do it for you, you can use the free brainstorm to kick off your own branding intiative. There are lots of low-carb bloggers out there, so your branding will be key to keeping YOU in the minds of your readers while communicating your unique flavor and style.
Your Complimentary BONUS Headline Possibilities for You to Brand Your Content Uniquely
Copy and Paste These Now:
Lovin' the Low Carb Lifestyle: 30 Days of Tips
30 Days to Become a Lean, Mean, Keto Machine
30 Day Ketogenic Crash Course
Keto Generation: 30 Days to Transform Your Eating Habits
Low Carb Low-Down: 30 Days to Mastering the Keto Diet
30 Day Low-Carb Mastery
30 Days of Ketogenic Dieting Must-Knows
Keto Power: 30 Days of Fat-Burning Know-How
30 Days to Kick Sugar to the Curb
30 Days of Fat-Busting the Low-Carb Keto Way
Fast-Track to Keto Mastery: 30 Days of Low-Carb Dieting Tips
Keys to Keto: 30 Days of How-To Advice and Tips
Fat for Fuel: 30 Days of Ketogenic Dieting Help
(In case you don't have time to snag this free list, you'll see it again inside of the document that arrives in your email inbox after you order your content from Wordfeeder.)
30 Days of Low-Carb Lifestyle Content and Ketogenic Dieting Tips: Here's What You Get Inside This PLR Pack
Articles include:
1. What is Low Carb Eating?
2. The Science of the Ketogenic Diet
3. Health Benefits of the Ketogenic Diet
4. What Are Some Signs that Your Body Has Gone into Ketosis?
5. What Makes a Diet "Keto" and Not Just "Low Carb?"
6. What Can I Eat on the Ketogenic Diet?
7. Fat to Protein Ratio is Key to the Keto Diet
8. Is the Ketogenic Diet Right for You?
9. What are Symptoms of Ketoacidosis?
10. Too Much Sugar? Signs and Symptoms
11. Intro to Keto: First Steps
12. Keto Flu: Symptoms
13. How to Speed Up the Side Effects of "Keto Flu"
14. Good Fats versus Bad Fats: Keto Diet Musts
15. Milk on the Keto: Good or Bad?
16. What Dairy Products are OK on the Keto Diet?
17. Keto Test Strips: What Are They, Do You Need Them?
18. Bone Broth Benefits on the Ketogenic Diet
19. Can You Drink While on the Ketogenic Diet?
20. Keto-Friendly Alcoholic Beverages
21. Can I Eat Beans and Legumes on the Ketogenic Diet?
22. Meal Planning for the Keto Diet
23. Keto Diet: Temporary, or Forever Life Choice?
24. How to Eat Keto in Restaurants and Fast Food Establishments
25. Can I Eat Fruit on the Keto Diet?
26. Ketogenic Diet and Diabetes Avoidance: Why Do We Seem to Need Less Sugar as We Age?
27. What Type of Exercise Can I Do to Prevent Saggage on the Keto Diet?
28. What Foods are Forbidden on the Keto Diet?
29. What Vitamins and Supplements Should I Take While on the Ketogenic Diet?
30. Is the Ketogenic Diet Right for You?

How to Make Money Online Using Ketogenic Dieting Articles and Tips:
Offer a set of FREE keto recipes in exchange for email signups to your list. Your signups become customers who will buy more information products on this topic from you.
Set up a private membership area on your site where people can either join for free or pay a low monthly subscription to receive information, recipes, encouragement, advice and support around the topic of low-carb dieting.
Make a professional-quality ebook and sell at an affordable price to thousands of eager buyers that you've collected and added to your publishing list.
Use portions of the content to make blog posts that entice people to sign up and learn more. Include your Amazon affiliate links to products that they can purchase after reading your blog post. Also include pay per click ads.
To get more traffic and eyes on your blog posts, pay for Facebook advertising exposure that directly targets keto and low-carb readers.
Paste segments of this and other keto content and recipes into social media posts that share your blog link and sign-up form for people to give up their email address and hear from you on a regular basis.
Set up an autoresponder series that teaches "30 Days of Ketogenic Diet Tips, Hints, and How-To" (or name it whatever you like!)
Publish a sales page that announces your breakthrough ketogenic diet e-guide or ecourse that arrives daily via email.
Turn the tips into videos that are hooked up to your PPC ad account. Each time a video is viewed, there's the possibility of getting paid via a click. (But please don't have the content read by one of those creepy computer voices... I can't stand those!) Hook your videos up for high-volume traffic on social media.
Ideas for What Products to Link to Via Your Blog:

Ketogenic Diet books and videos
Books on Dieting for Diabetes, and Low Carb eating
Keto, Atkins Diet and Low Carb Cookbooks
Mineral supplements
Keto test strips and glucose meters
Supplies like mini coolers, freezer packs, glass storage containers
Digital scales
Xylitol sugar substitute
Good oils like coconut, avocado, olive and others
How to Access Your "30 Days of Low-Carb Lifestyle and Ketogenic Dieting Tips" Content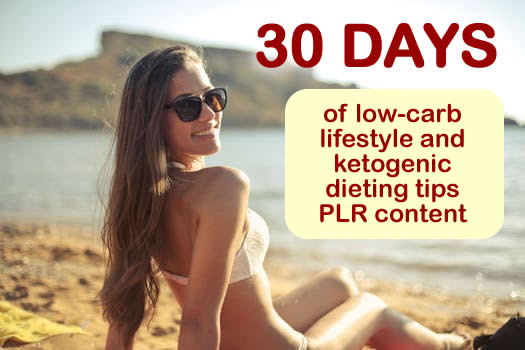 File delivery is a single, 37-page MS Word document, zipped and delivered via email. Once your order is processed, you will receive an email asking you to confirm your membership, and another email that contains the file/content you just paid for. Your file will also be available from the member area of our Wordfeeder website. So don't forget to put your login info in a safe place!

Previews of the content that you'll be receiving: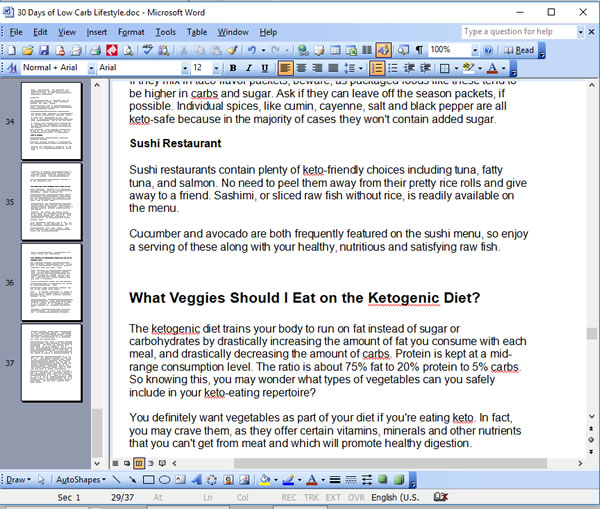 Sample 2 Screenshot: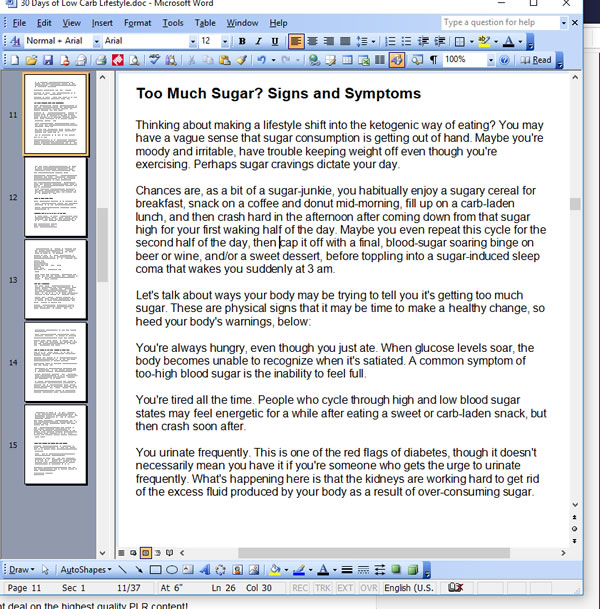 The total number of articles in this content pack is 30. The word count is 13,666. Delivery is an MS Word file. Be one of the first to grab this excellent deal on the highest quality PLR content!
Instant delivery of an MS Word document via email.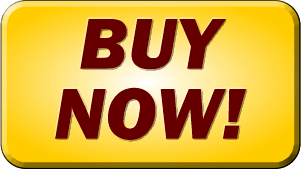 Buy now opens up to a new checkout window where you can learn more and order.
How to Access Your PLR Content:
Once your order processes, you will be asked to create a login to the Wordfeeder member site. Do this, then check your email for a confirmation, plus another email containing your delivery of the files.
If you have any questions or trouble with your download, email me and I'll get back to you as quickly as possible.
PS: Don't forget! In addition to these high quality articles, you also get a TON of free content once you log into the Wordfeeder member area. Check the top menu and look under FREE PLR to see what's offered.

THANKS for supporting my freelance business. CHEERS to you in yours!