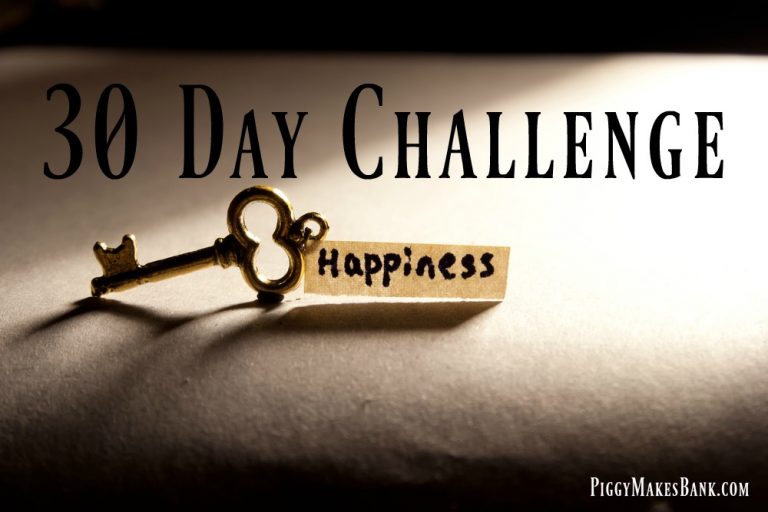 Hey, coach or expert! Do your followers thrill to a challenge? 30-day challenges are often the more affordable option for clients who'd like to save money on your services. Here's a beautiful one that they can take via email, on your social media group, or follow along with from your blog posts.

30-day challenges are so incredibly popular right now! Plus, when you launch one, you get to enjoy a much needed break from work while the sellable course does its magic to help folks succeed and be happy without having to invest in pricy hours of one-on-one coaching.

So here's this beautiful, 30 Days to Happiness course that comes to you from Piggy Makes Bank. This is a complete package including 30 articles and 30 emails, all for just $47 for more than 21,000 words total.
This special Happiness Challenge PLR Bundle includes 30 articles and 30 email messages. Just copy and paste and you're good to go.
Here are the article titles included. There are more than 21,000 words included in this happiness bundle with PLR rights!
1. Welcome And Why Happiness Is A Choice You Make Every Day
2. Make A Commitment To Cultivating Happiness
3. What Makes You Happy?
4. Start Your Day With Gratefulness
5. The Connection Between Doing Stuff And Happiness
6. Stress Kills Happiness – Easy Ways To Destress
7. Happiness and Exercise
8. We Crave Human Connections
9. Don't Sweat The Small Stuff – Savor It
10. Finding Happiness in a Sea Of Sadness or Overwhelm
11. Fighting Against Our Brain's Bias To Negativity
12. Build A Support System of Happy People Around You
13. Why Getting Enough Sleep May Be The Key To Happiness
14. Boost Your Confidence And Become Happier
15. Make It A Point To Make Someone's Day
16. When All Else Fails, Fake It
17. Keep A Journal To Practice Gratitude And Happiness
18. Learn To Deal With Negative Thoughts and Emotions
19. Live In the Moment
20. Think & Communicate In Positive Ways
21. Giving Back Makes Us Happier
22. Meditating Your Way To A Happier You
23. Trade Things For Experiences (travel instead of more stuff)
24. Happiness In Simplicity – Declutter Your Life And Your Mind
25. Stop Complaining. Take Action.
26. How Good Nutrition Can Help Your Mood
27. Sometimes You Need To Treat Yourself And Spend Some "Me" Time.
28. Happiness Is Contagious
29. Are You Noticing A Difference?
30. Let's Make A Plan To Keep This Happiness Going

If you hired a copywriter and virtual assistant to help you write and set this course up in autoresponder series, it'd likely cost you thousands. But today you can grab the course for just $47! This is a small investment that you can make back and begin to profit on as soon as your first five orders go through. What's not to love? Grab your own, brandable copy of the 30 Days to Happiness Challenge right now.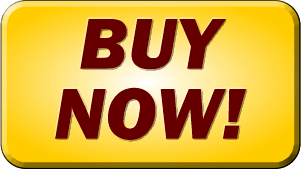 "Buy Now" opens to a new page on Piggy Makes Bank's website where you can learn more and order.
---