Don't miss these deals on immune boosting content to share with your health and wellness audience. They go so nicely together! "Bulletproof Immune System" works for social media and client engagement. "Boost Your Immunity" makes perfect blog posts to add your affiliate links OR share or sell as an ebook.

Done-for-you content package with private label rights to share or sell as your own.
From: Nicole Dean's new site, Content Drafts
Here's what's included:
Self-Assessment: 10 Ways to Tell if Your Immunity Needs a Boost
10 multiple choice questions to help your readers determine if their diet needs a plant-based makeover.
1200+ Word Epic Blog Post
Topic: 10 Simple Tweaks That Will Strengthen Your Immune System Without Medication
5 professionally written blog posts with an average word count of 590 words
These titles are waiting for you to customize with your personality and knowledge:
Immunity 101: 5 Reasons You Need to Boost Your Immune System Immediately
Kicking the Habit: 4 Sneaky Immune Busters that You'll Want to Avoid
You Are What You Eat: 5 Foods That Help Strengthen Your Immune System
Holistic Health: 5 Surprising Ways to Naturally Heal Your Immune System Without Supplements or Food
5 Top Vitamins and Minerals (Supplements) that Will Help Your Immunity Soar
6 posts optimized for Twitter and 6 posts written for Facebook.
Reg. $27, Now $17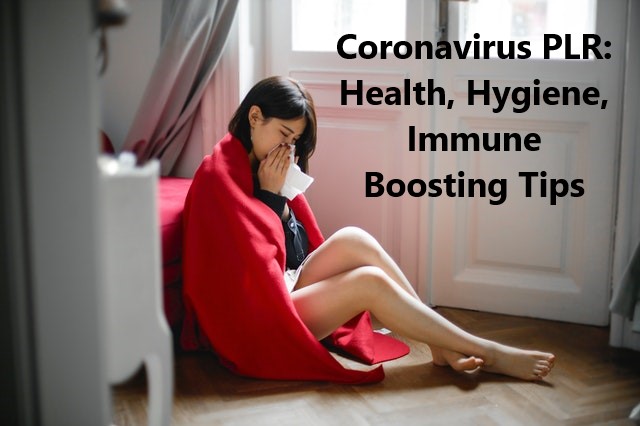 Content with Private Label Rights: 14,700 words total!
This cold and flu season is going to be fraught with drama. Your health readers want to know how to keep their family safe and well. In fact, they'll be fairly frantic to load up on products that help them stop the spread and severity of Coronavirus.
Here's some new, needed content for my health and wellness publishers, or anyone else who would like to share tips to drive traffic to your website and share affiliate links to products.
Facts about this content: 14,700 words – READY to make blog posts stuffed with your Amazon affiliate links!
Format: Some Q&A, Some articles
Carefully researched: YES
Well written: YES
Quotes from medical authorities and doctors: YES
Sources cited and linked within the text: YES
Contains CDC-sourced advice: YES
Contains disclaimers to protect you: YES
Contains alternative/natural health recommendations: YES
Contains Amazon product links to recommended vitamins, supplements, health and hygiene, and natural health remedies: YES
Take 50% off this content with coupon code IMMUNE20. Ends September 24, 2021.