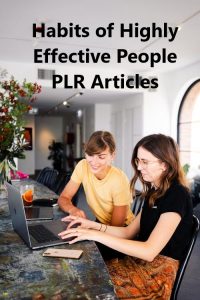 Hey there, if you've not heard of Wordfeeder's Life Coach PLR monthly, it's time to tune in. Around here I create straight-up articles mostly, and they're very high quality.
The life coach monthly currently runs $11.97 for 15 new articles each month. The articles are written from scratch and they're very different from the typical PLR fluff you may be used to. At Wordfeeder, our content goes deep!
Our April release was Controlling Relationships: Warning Signs and What to Do. Sign up to access those immediately, along with all other 2021 releases plus 10 article packs from 2020.
Then wait for an email from me announcing the release of the Habits of Highly Effective People PLR which is coming soon.
Here's a screenshot: