Wordfeeder Warmly Invites You to Explore Our Business PLR Monthly Membership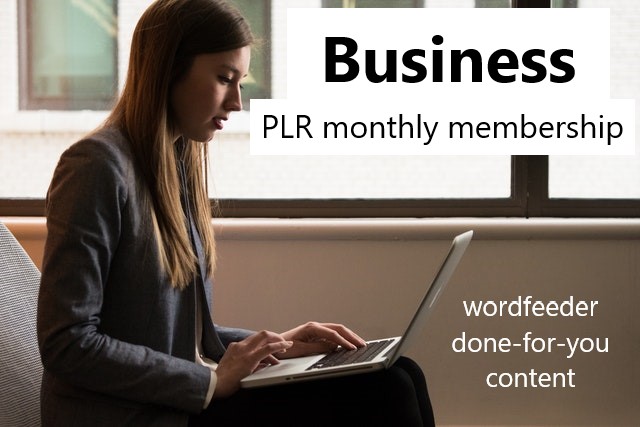 Are you tired of having to write articles week after week, month after month?


Are you just not that impressed with the usual, run-of-the mill PLR?


Do you really want a content shortcut that's almost like having your own busy writing helper, cranking out drafts for you to make ebooks, blog posts, emails and courses from?
By now you must know the formula for making money with a blog and email list online:
Publish interesting, useful content that gets you found.
Attract signups to your list with a compelling free giveaway.
Create helpful information products such as ebooks, courses, planners, workshops, email challenges, videos, and other great things that your readers would want to purchase as an affordable alternative to, OR a supplement of, coaching and consulting services.
Rinse, repeat.
If you know you need an ongoing source of fresh business content to accomplish the following tasks... then we've got your ticket to success.
Routine blog post publishing

Newsletter creation


Social posting

Ebook development

Email challenge creation


Coaching package creation

Course launches

Video creation
No More Struggling to PIece together fresh articles or reuse the same old, tired marketing tips...
Wordfeeder's Business PLR Monthly Membership Delivers 15 Awesome Articles, Each and Every Month
It's time you got serious about transforming your blog or website into a moneymaker. Wordfeeder has the prewritten content you need to check off your most important publishing tasks, each and every week!
When you sign up for our monthly PLR membership at a flat rate of $11.97 per month, here's what you get:
A total of 15 brand new, done-for-you articles. That's technically one article each day for a month - that's 15 days to drill down intensely into a topic of interest that your audience will love to learn more about.
(And search engines will love the fresh information, too!)
Here's how the monthly membership works:

ONE (1) MS Word document containing 15 articles will be added to your member account during the first half of the month.

You also get instant, constant access to our many PLR freebies that we routinely offer!
Our Business PLR Content Membership is LIVE and Includes a Variety of Articles in the Following Niches:

Blogging


Affiliate Marketing


Copywriting


Email Marketing


List Building


Social Media Marketing


Selling Info Products


Hosting an Online Membership
Your online business PLR articles are available for instant download.
November Articles Set 2: Your Business Financials: Knowledge is Power Which Equals Profit – PLR Articles – 15 Total - AVAILABLE INSIDE YOUR PAID MEMBER ACCOUNT
How to Break Down Your Business Expenses for an Accurate Financial Projection
Why Bother With Business Financials?
Don't Just Track Your Dollars… Track Your Hours, Too.
Invest Time Now, to Gain Financial Momentum Later
How to Estimate Your Gross Monthly Income
What Should an Online Business Owner Know About Income Calculations
How Does Your Mission Statement Help Generate Profits for Your Business?
Let's Work on Your Company Mission Statement
Determining the Problems of Your Customers, and Designing Products to Meet Those Needs
Making Outsourcing Work for Your Bottom Line
How to Avoid Letting Your Business Life Encroach on Your Personal Time
Internet Income for Your Small Business, and What That Means for Your Tax Return
What to Do About Fake Reviews and Junk Content Obscuring Your Search Engine Results as a Small Business Owner?
Is It Time We Business Owners Began Policing Fake Reviews and Fluff Content Online?
How to Financially Survive as a Small Business Owner When Life Gets in the Way
November Articles Set 1: Using Video Content to Drastically Improve Search Engine Rank and Increase Your Company's Visibility Online PLR – 7800+ words total - RELEASED AND INSIDE OF YOUR MEMBER ACCOUNT.
Titles Include:
The Shift from Articles to Video Content Online
Getting Serious About Your Video Production on the Internet
Are You a Video Personality Type?
Online Solutions for Camera-Shy People
What Kind of Video Content Should Your Company Publish?
What Topics Can You Address in Your Company Videos?
Branding and Graphics: Getting it Together for Pre-Video Production Purposes
How to Make a Quick and Good Video Slide Show for Your Business
Using Video Creation Software to Develop Video Content for Your Business Website
Let's Create a Simple Video Using the Video Software on Your Computer
Don't Forget to Brand and Market in Your Video
MP4 File and Upload to the Web
PowerPoint Gives You Total Control of Your Video Slide Graphics
Converting PowerPoint Slide Shows to .MP4 Video File Format
Optimizing Your Videos on YouTube
October Articles Set 2:
The Content Game: Sourcing, Creating, Sharing and Selling Content Online - PLR Content - 7300+ words NOW AVAILABLE INSIDE YOUR MEMBER ACCOUNT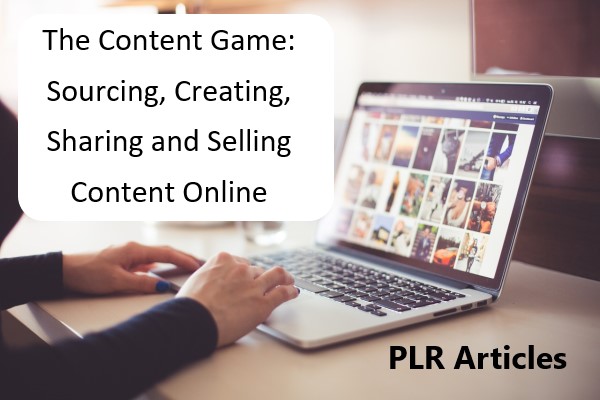 Includes the following:
Intro
What Kinds of Digital Products Can You Sell?
Private Label Rights, Commercial Rights
Where to Get Content to Sell Digital and Print Products via the Internet?
Where to Find GIFs and Memes Online
Meme Q&A: So Many Memes, So Little Time
Where to Find Inspirational Photos Online
Public Domain Images
Creative Commons Images
What is Attribution?
About Stock Photos
Editorial Use Only
Fair Use – What is It?
How to Download Fonts to Your Computer
How to Make Money Selling Printables Online
What is PLR Content and How Can You Profit by Sharing It?
What Are Commercial Rights?
PLR Articles and How to Profit
Best Websites for PLR Articles
How to Make Money By Uploading and Sharing Photos Online
Writing Sample of the Content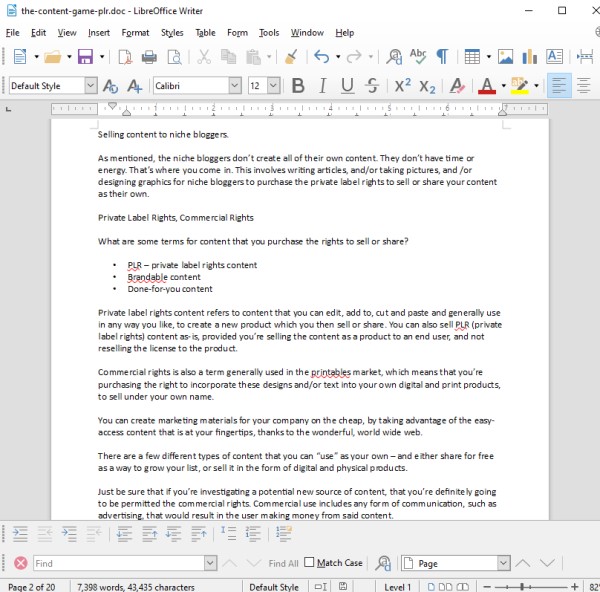 October Articles Set 1:

Small Business Success Tips - 15 PLR Articles - 8400+ words total (that' a bonus gift of 1400 extra words FREE!) - Now Available Inside Your Paid Member Account
Improve Your Business With These Helpful Tips
How to Turn Your Biggest Business Competitors into Your Most Profitable Collaborators
Business Insta-Boost: Connect With and Help Others in Challenging Times
The Importance of Testimonials for Your Business – and How to Get Them
Sage Advice for Small Business Owners
How to Stretch a Dollar in Your Business
Easy Ways to Give Back to Your Community as a Business Owner
Dodge Naysayers so You Can Be Your Best in Business
How to Avoid Becoming a Slave to Your Small Business
Utilize the Power of Technology to Grow Your Business
It's EASY to Get a Website. Here's How to Set Yours Up for Success
Your Hours = Dollars: How to Save Time as a Small Business Owner
Farm Out Business Tasks, and Free Up Your Time to Create Income Streams
Cultivate Positive Business Relationships, Even When Things Go Wrong
Fun Gifts to Give Your Business that Keep on Giving
Screen Shot of the Written Content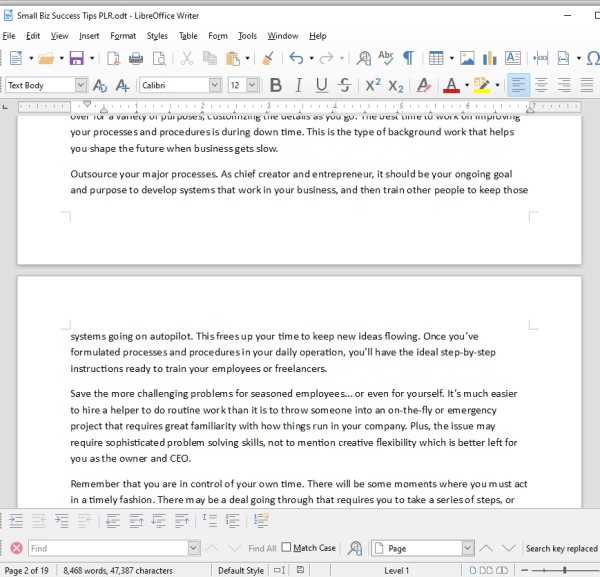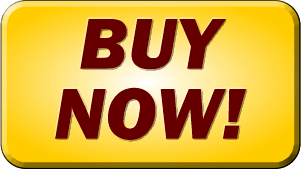 September Articles Set 2: Launch a Mom Biz PLR: Now Live in Your Paid Member Area!
Intro
What Type of Mom Business can You Launch?
Tips for Moms Who Want to Launch a VA (Virtual Assistant) Business
Can a Coach be Your Perfect Mom Biz Opportunity?
What Type of Coaching Can a Mom Offer with Her Home-Based Business?
Can a Mom Make Money Selling a Course Online?
How Does Passive Income Work? Mom Biz Ideas to Bank on
How Can a Mom Generate Passive Income Via Blogs and Other Online Means?
Specifics on How to Make Money Online
Let's Talk About Pay-Per-Click Income
Can a Mom Make Money from Home by Posting Product Recommendations?
What Type of Coaching or Consulting Packages Can You Offer in Your Online Mom Biz?
How to Write Instructional Course Materials to Sell in Your Mom Biz Online?
How to Get the Word Out About Your Mom Biz
Get Into the Mom Biz Mindset and Prepare Yourself for Swift Success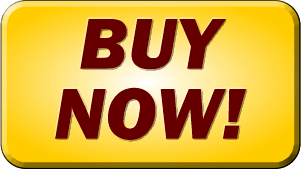 September Articles Set 1: Should You Go Into Business With Your Family?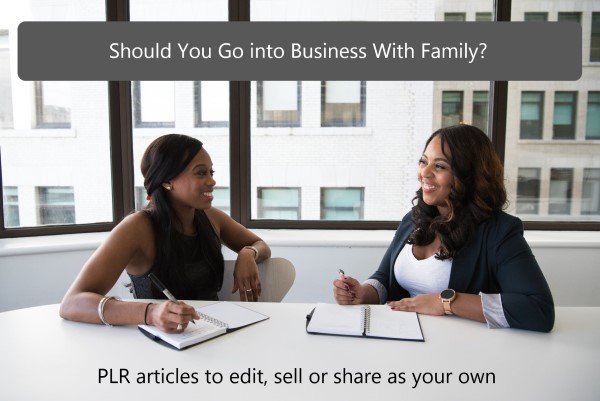 Intro: Should You go into Business With Your Family?
What Types of Businesses Work Well as a Family Owned and Family Operated Enterprise?
Pros and Cons of Going into Business with Your Family
How a Family Business is Not Like a Regular Business
Signs You Might Be Successful With a Family Business
Tips for Teaming Up in a Family Business
How to Save Time and Money in Your Family Owned Business
Cultivate a Mindset of Generosity in Your Family Owned Business
How to Cut Down on Energy Use and Related Costs for Your Family Business
Going into Business With Family? Set Yourself Up for Long Term Success
How to Set Boundaries in Your Family Business
When Things Go Wrong in Your Family Business
How to Fire a Family Member from the Family Business
How to Extend a Family Feeling to Non-Family Members of Your Family Business
What to Do When Underqualified Family Members Come Looking for Work in Your Family Business
Screen Shot of the Content - Writing Sample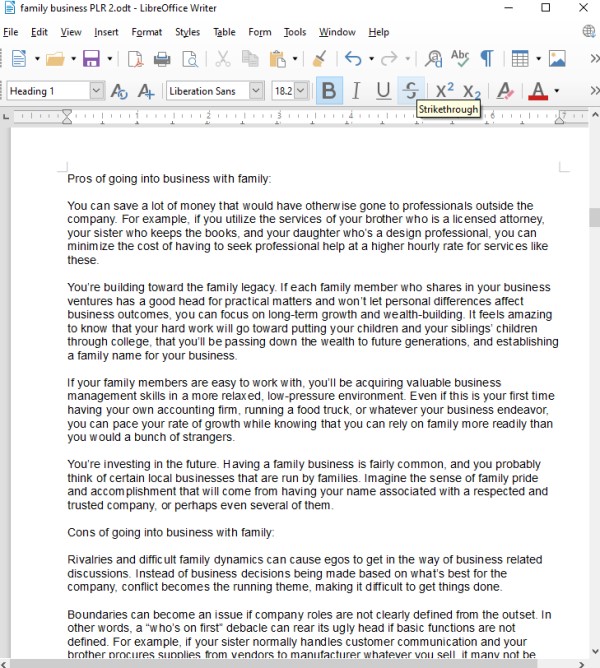 August Articles Set 1: "Maximize Your Content Production" - 15 PLR Articles - now available inside your member account
Here's what you get:
Best Practices for Managing Email Marketing and Email Newsletter Campaigns
Basics of Sales Funnel Creation to Sell Products, Time Your Messages and Create Upsells and Downsells that Increase Profits
Tech Based Solutions to Publish More Content in Less Time
Move Past Problems that Prevent You from Getting Your Content Marketing Tasks Completed
What to Do on a Low-Response Day in the Life of Your Business
Passive Income Ideas that Work to Increase Your Profits
Turn Competition into Collaboration in the Online Business World

July Articles Set 2: Maximize Your Content Creation for More Exposure, Increased Credibility and Explosive Business Growth PART 1 - 10 PLR Articles - 7300+ words total - now available inside your member account
Intro
Best Methods for Kicking Off Your Content Marketing Effort
Simple but Highly Effective Ways to Organize Your Content for Easy Conversion to Profit-Generating Products
Shifting into a Constant, Content-Producing Mindset
Economical Ways to Post More Content in Less Time
Form a Team of Helpers to Alleviate the Burden of Having to Post a Ton of Content Daily
Develop a Content Publishing Strategy that Attracts More Readership and Gets You Real Results
Quickly and Effectively Produce Learning Materials that Other People Will Pay For
Writing Techniques to Help You Craft a Strong Message that Gets People Looking, Clicking and Buying
Pricing Psychology and Why It's Key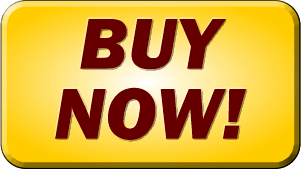 July Articles Set 1: "Creating a Course in Teachable" - PLR Content - 8K+ Words Total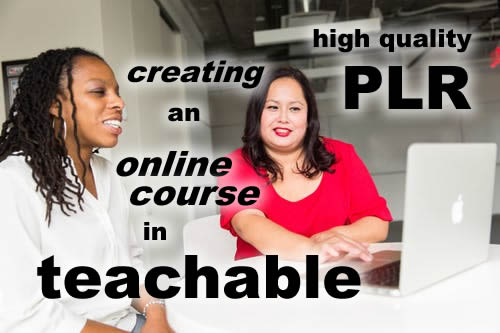 Here's what's included:
Part 1: Intro to Teachable
Reasons to Love Teachable

Features of the Teachable Course Creation Platform
Part 2: Course Creation FAQ (see below):
What will your course be comprised of? How will you package all of your vast knowledge into a learning format that is easy for students to follow

Will Teachable give you the option of creating more than one course? What if your course material isn't enough to fit into a single series of lessons?

Where will my online course live? Will people be able to access it directly from my website? Or will I have to direct them to another online location?

So if my course lives on Teachable, how do my students find their way to my learning area on the Teachable site?

Will I get to name and brand (style) my courses on Teachable, so that students get the flavor of my unique company and image?

How do students access their course that they pay for (or sign up for free) from me on Teachable?

How will I communicate specific details about the courses that I sell and run on Teachable?

What if I run some classes online from Teachable for a while, but then decide that I want to take a break from hosting courses? Can I do an "open and closed enrollment" type of initiation into the course?

How many students can sign up for and take my online course at one time?

Will students be required to log in all at the same time and take the course? Or can I set this up so that each person who purchased the course will be able to work on it at a time and place that suits their schedule and preference?

What is the difference between a course and an ebook?

What types of learning materials can I offer with my online course?

I have branded my website to a certain color scheme and font/logo selection. Will I get the option to customize the look and feel of my Teachable courses?

How will I know if a student or students has/have signed up for my course on Teachable? Will I receive an alert?

Can I integrate my Teachable course emails with a third party email software such as Aweber or InvisionSoft?

Will I be able to utilize the help of a virtual assistant or team of VAs to assist with the creation of, uploading, organizing and setting up courses to sell on the Teachable platform? If so, how does this work?

What is the membership and pricing structure for a course creator to enroll in on the Teachable platform? In other words, what do I get at specific membership levels?

How good are Teachable's course creation and management training materials?

What if I'm not ready for the up-front-investment in teaching a course online?

PART 3:  Step by Step Course Creation Using Teachable Software

Step 1: Sign Up for Your Free Trial

Step 2: Choose a Name for Your Teachable "School"

Step 3: Create Your First Course on Teachable

Step 4: Select a Structure for Your Course

"Template Info"

"How to Use This Template"

Teachable - Creating the Mini Course

What are "Lectures" in Teachable?

"Lecture 1" - What to Write

"Add File"

"Add Text"

"Add Images"

"Add Quiz"

"Add Code Example"

"Add Custom Code"

"Add Upsell"

"Test Your Learning"

Pricing Your Teachable Course

Free

One-Time Payment

Subscription

Payment Plan

"Drip" option

The Comments Feature

Coupons

"Bundle Contents"

Reports

Certificates

Niche-Specific Ideas for Creating Courses in Teachable:

(Art, Business Coaching, Cooking/Culinary, Crafting, DIY, Finance, Gardening, Holistic Healing, Home and Family, Life Coaching, Relationships & Self Help, Self Improvement, Writing

)
Here's a screen shot of the content so you can get an idea of the quality: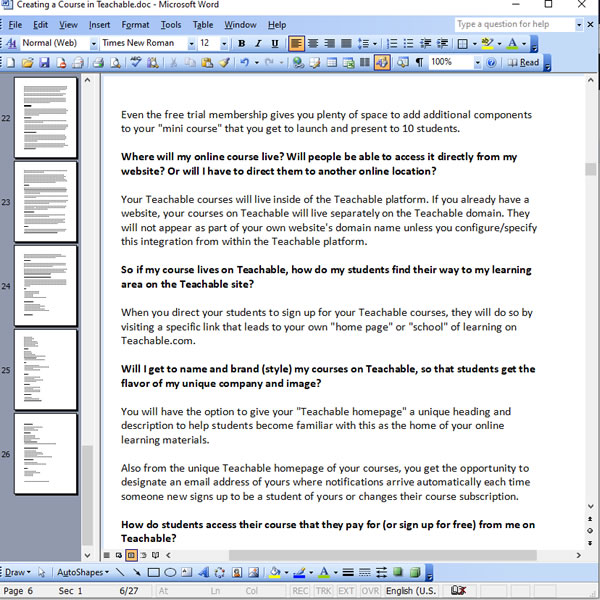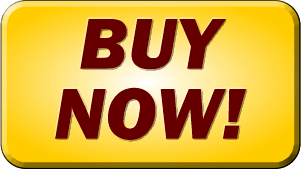 June Articles Set 2: Adapt Your Business or Start a Side Gig During the Quarantine" -15 ARticles Total - NOW LIVE INSIDE YOUR PAID MEMBER ACCOUNT
The Importance of Adapting Your Business

How to Get a Business Loan

Adjust Your Attitude Around Outsourcing

More Ideas on How to Get Comfortable With Outsourcing

Seek and Find Reliable Service Providers

How to Take Payments as a Sole Proprietor

Kick Off Your Email Marketing Campaign: Yes, It's Time

Love to Write? Turn Your Skill into Mad Money

How to Improve Your Daily Communication Habits as a Business Owner

6 Common Mistakes People Make with their Business Content on Facebook

6 Tools to Put in Place to Take Your Business to the Virtual World

Good Habits Will Help You Become a Virtual on the Fly Biz Owner

Be Bold - When it Comes to Your Business Don't Wait for Further Instructions

What Are the Best Ways to Pandemic Proof Your Business?

What to Talk About in Your Emails to Customers
Here's a screen shot of the content so you can get an idea of the quality: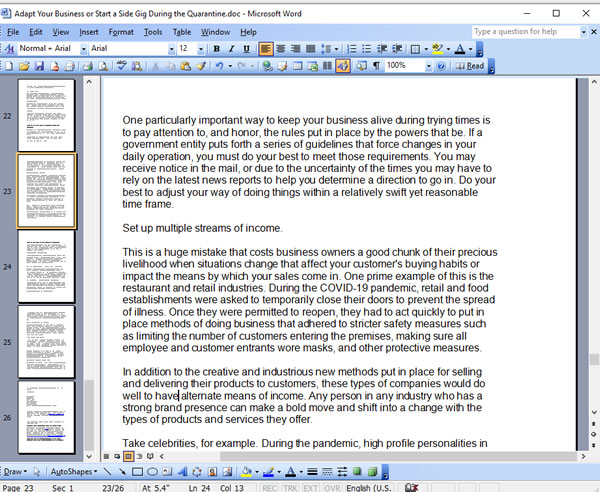 June Articles, Set 1: Online Marketing Essentials for 2020 - NOW LIVE INSIDE YOUR PAID MEMBER ACCOUNT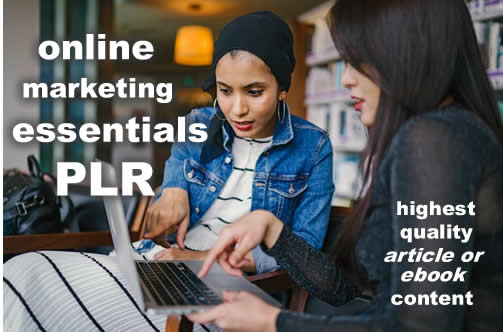 Titles include:
Best Practices to Consider with Email Marketing

Creating a Business Plan Outline

Creating a Strong Social Media Presence for Your Business

Elements to Creating High-Converting Headlines

Getting Traffic from Twitter with These Top Tips

Learn to Blog and Stick With it

Mistakes Business Owners Make

Pros and Cons of Having Your Own Online Business

Should You

Us

e a Free or Paid Merchant Account

Social Marketing Simplified with These Tips

Staying Committed to Your Online Business

Tips for Getting Free Traffic to Your Website

Tips for Increasing Landing Page Conversions

Using Facebook Live to Engage Your Audience

Validating Your Niche by Researching Competition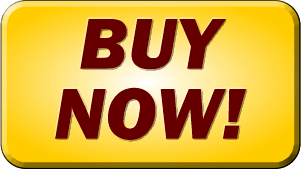 May Articles Set 2: POEM Formula: Digital Marketing Insider Secrets - 15 ARticles, 9200+ words, Now Live in YOur Business PLR Member Area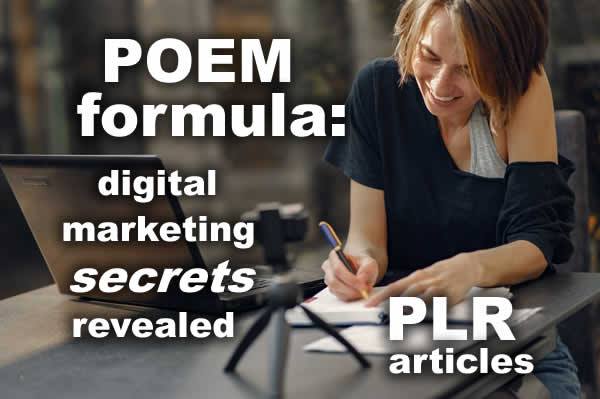 What Does a POEM Have to Do With Your Digital Marketing?
Three Digital Marketing Essentials for Your Biz: Earned Media, Paid Media and Owned Media
Types of Paid Media
Owned Media is the Springboard for Everything Else You Do Online
Email Marketing Makes the Money Come: Now Get the Steps to Success
No, Not Just Your Facebook Business Page - Your Website, Too!
Setting Up Your Owned Media Online: First Things First, Get a Website or Blog
Owned Media Setup Phase 2: Now You Need a Mailing List
Quick Guide to Get Going With a Database of Email Subscriber
Are Your Website Visitors Slipping Through the Cracks? Here's Why
From Content Marketing Mess to Publishing Success: Tips for Managing Your Owned Media on the Web
Working on Your Earned Media Goals Online
Advanced Owned Media - Creating a Membership Site
Owned Media is Where Your Marketable Products and Services Live
Where to Source Content Online to Use in Your Paid, Owned and Earned Media?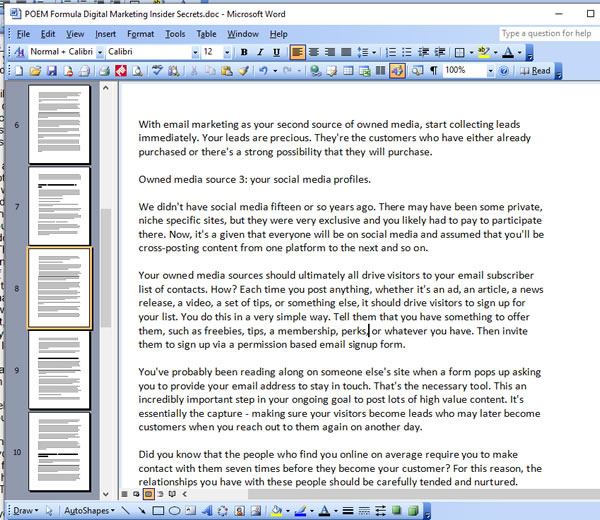 May PLR Articles, Set 1: "DIY Digital Marketing Tricks to Pump Up Your Profits" - 15 PLR Articles, 7K+ words
RELEASED AND AVAILABLE FOR INSTANT DOWNLOAD FROM YOUR PAID MEMBER ACCOUNT.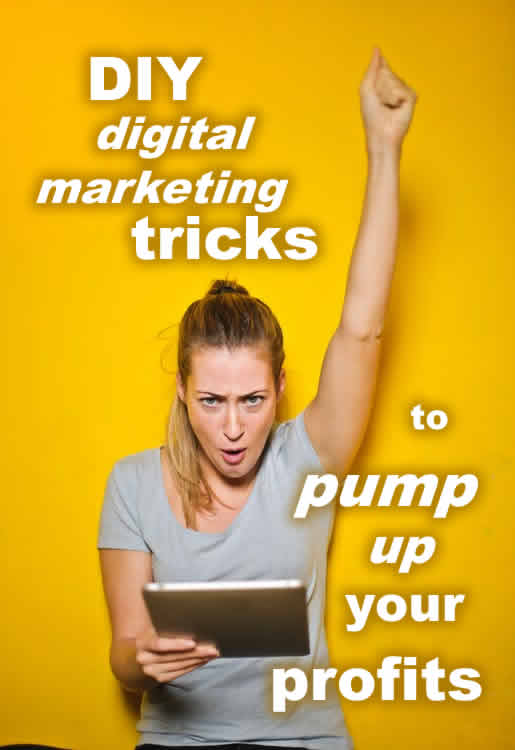 Create a PayPal Tip Jar for Your Blog or Website

How to Make a Donation Button for Facebook

Staying Motivated With Your Online Business

How to Make Sure People Reach Your Website When You Post a Group of Photos on Your Facebook Business Page

How Long Should Your Facebook Business Posts be in 2020?

A Banner Year… for Understanding Banner Sizes on Your Blog and Social Accounts

How to Search Optimize Your Blog in 2020?

Why Should You Still Grow an Email List in 2020?

Basics of How to Quickly Make Beautiful Graphics in Canva

How to Capture Facebook Live Visitors so They Stay in Touch With You

How to Sell Ebooks Online as a Legit Side Hustle

How to Create an Ebook to Sell Online Fast

Smart Strategies and Shortcuts to Thrive in Online Business

Stop Paying Thousands to Writers and Designers - the Content is Available to You

Smart Ways to Be if You're Growing a Business Presence Online
Here's a Screen Shot of the Writing: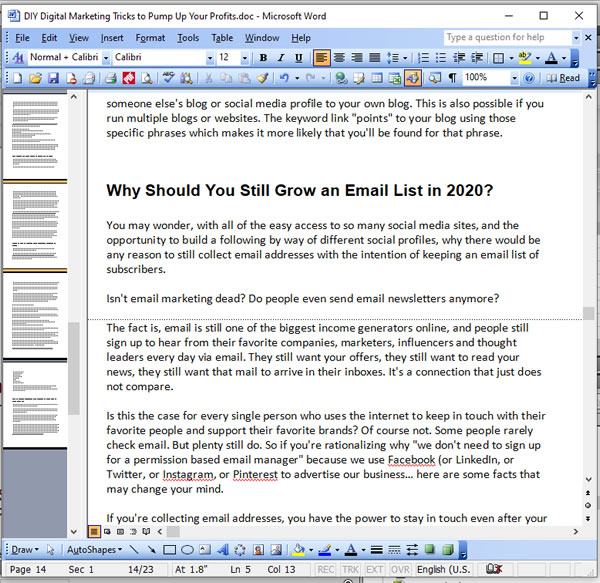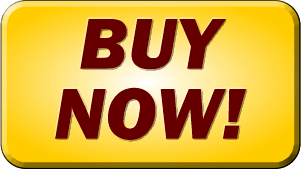 April Articles Set 2: Using Communication Templates to Streamline Your Business and Save You Countless Hours, Dollars and Headaches - Now available in your paid member account.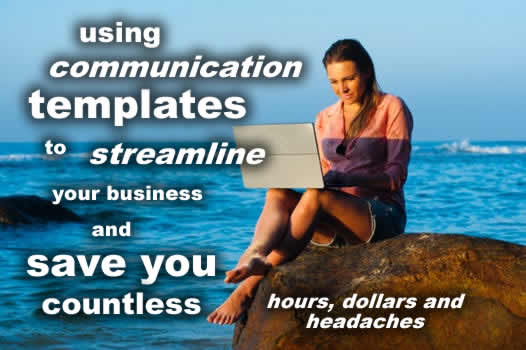 Using Communication Templates to Streamline Your Business and Save You Countless Hours, Dollars and Headaches
The Importance of Connecting With Customers from Day One
When Do Your Customers Need to Hear from You?
What Should You be Communicating to Your Customers?
Where Does Customer Communication Go Wrong and How Can You Stop This From Happening?
How to Communicate Less Yet Convey More to Your Customers
Why Are Communication Templates Key to Your Success as a Small Business Owner?
What Should You Streamline in Your Customer Communication?
Create Your Own Business Communication Template: Customer Information
Create Your Own Business Communication Template: The Welcome Packet
Create Your Own Business Communication Template: Frequently Asked Questions
Create Your Own Business Communication Template: Project Review
Create Your Own Business Communication Template: Next Steps
Create Your Own Business Communication Template: Final Review and Wrap-Up
Create Your Own Business Communication Template: Customer Satisfaction Survey
Screen shot of the content: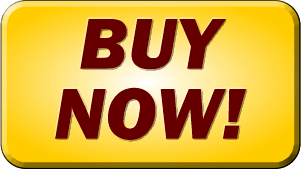 April Articles, Set 1: Getting Started With Selling on Shopify - JUST RELEASED!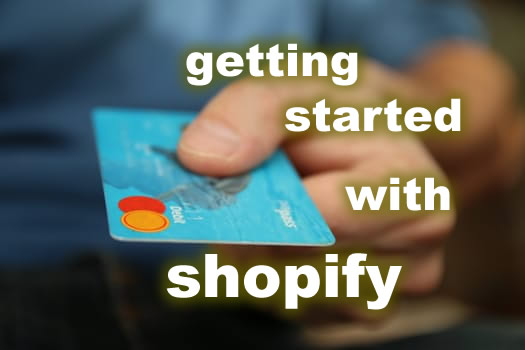 Get Started With Selling on Shopify - 18 PLR Articles - 7200+ words total
1.     Getting Started With Selling on Shopify
2.             What Can You Sell on Shopify?
3.             The Shopify Try Before You Buy
4.             Shopify Pre Screening: Are You Ready to Start Selling Online?
5.             Selecting a Shopify Monthly Plan
6.             Initial Setup of Your Shopify Storefront
7.             Taking Payments on Shopify
8.             Create a Shopify Menu of Your Products
9.             Setting Up Your Domain Name or Storefront Link on Shopify
10.           How to Set Up Basic Company Pages on Shopify
11.           How is Shipping Handled on Shopify
12.           Managing Product Details on Shopify
13.           Set Quantities on Shopify
14.           Customer (Contact) Management in Shopify
15.           Promoting Your Shopify Store Online
16.           Order Processing on Shopify
17.           Next Level Shopify: Partnering with Third Party Sellers Means Hands-Off Profit Generation for You
18.           Supply Chain Concepts Explained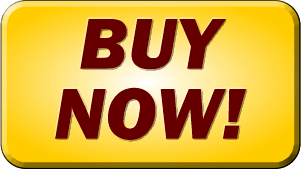 March Articles, Set 2: Now available in Your Member Area
How to Make Your Small Business Internet-Selling Ready - Fast! - PLR Articles - 15 Total, 8300+ words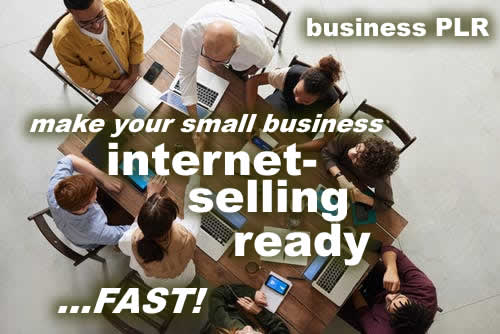 "How to Make Your Small Business internet-Ready - FAST!" PLR Articles - 15 Total - 8,300 words
 With private label rights to publish as your own. Article titles include:
1.             How to Make Your Small Business Internet-Selling Ready - Fast!
2.             What Are Information Products and How Do They Fit With Your Business?
3.             How Can Your Knowledge Help People Solve Their Problems?
4.             Rate Your Niche Potential: Where Do You Fit In?
5.             You Don't Have a Company Website and You Need One Fast. What Now?
6.             You Do Have a Company Website but No One Can Find It. How to Fix This.
7.             What Types of Products Can ANY Business Owner Sell Online?
8.             How Can Your Physical Business Morph into an Online Selling Machine?
9.             What Systems Should You Put in Place to Start Selling Online?
10.           What's the Best Way to Start Collecting Leads Online?
11.           You Need an Information Giveaway to Start Growing Your List. What Should It Be?
12.           You Need Constant Content for Your Website, Social Media and Email Marketing. Where to Get it On the Cheap?
13.           What About Affiliate Income? How Does That Work?
14.           How Should You Price the Info Products That You Sell Online?
15.           Package Your Offerings Around the Sentiments of the Day

THIS CONTENT IS AVAILABLE ALA CARTE OR VIA OUR BUSINESS PLR MONTHLY MEMBERSHIP.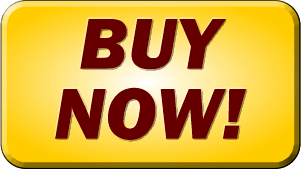 March ARticles, Set 1: "Email Newsletter Success Strategies" - 15 PLR ARticles - 9K+ Words - RELEASED AND INSIDE OF YOUR Paid MEMBER ACCOUNT!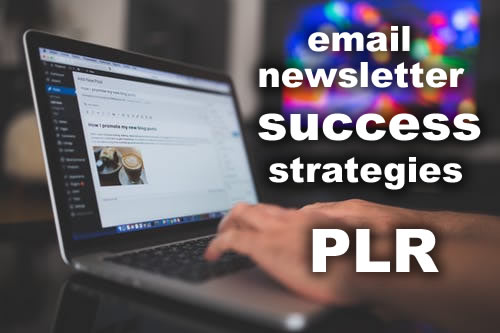 Titles include:
1. Getting Started with Your Company's Email Newsletter
2. Email Newsletter FAQ
3. Email Newsletter Creation Tips: Crafting Your Inaugural Issue
4. What's The Difference Between Email Marketing and an Email Newsletter?
5. 5 Tips to Help You Send Out a Better Email Newsletter
6. Tricks for Getting Your Newsletter Read and Responded To
7. How Long Does it Take for an Email Newsletter to Convert to Paying Customers?
8. How to Improve Your Email Newsletter Open Rate and Engagement
9. Make Company News a Part of Your Marketing Campaign
10. Getting Your Email Newsletter Read and Bringing In New Business Each Month
11. 7 Points of Contact in Your Email Marketing Copy
12. How to Write a Quick Press Release to Share in Your Email Newsletter
13. Features to Look for in an Email Newsletter Management Service
14. Fun Themes to Include in Your Email Newsletter
15. How to Get People to Sign Up for Your Email Newsletter?
writing sample so you can get an idea of the quality: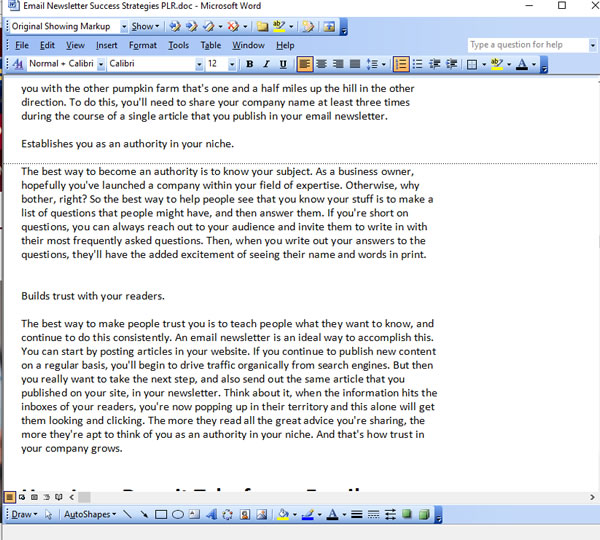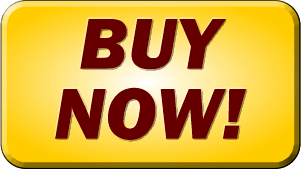 February Articles Set 2: "How to Make Money with a Membership Site" PLR - 15 Articles Total, Now Available inside Your Paid Member account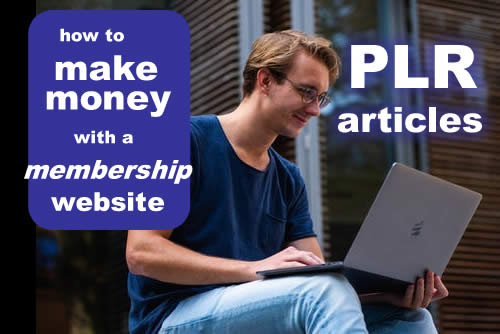 Content includes:
1. Intro
2. Can Your Current Product or Service Based Business Model Work as a Member Site?
3. What Else Can You Offer With a Membership Site?
4. How Does a Membership Site Make You Money?
5. How Can a Coach Expand Their Profits By Creating a Membership Site for Their Clients to Join?
6. What Types of Perks Can You Offer Customers With a Membership Site?
7. How Does a Membership Site Logistically Work?
8. How to Attract New Signups to Your Membership Site
9. Got Membership, Need Content: Where to Source Your Member Materials from?
10. What Type of Tech Know-How Do You Need to Run a Membership Site?
11. What Types of Memberships Can You Offer?
12. How Does Running a Membership Site Differ from the Product- or Service-Based Business Model?
13. Quick Tips on Managing Affiliate Sales via Your Member Site
14. Pros and Cons of Having Your Own Membership Website
15. Essential Tech Tools for Running a Membership Site
Here's a sample of the content: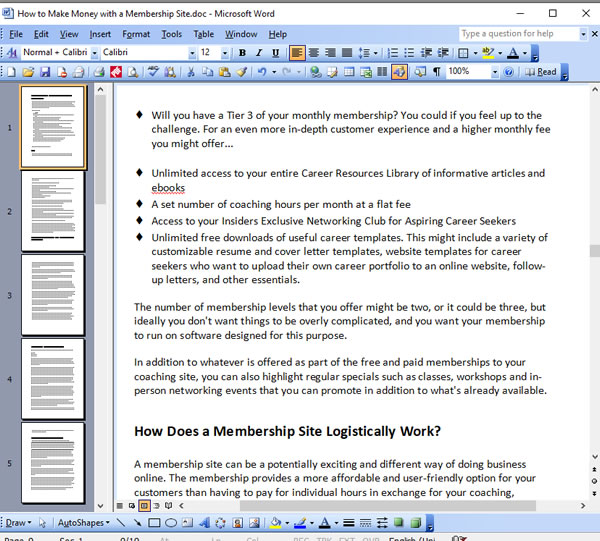 February Articles Set 1: RELEASED: "Get More Done in Your Small Business" Time Management & Productivity PLR Articles - 15 Total, Now Inside Your Member Account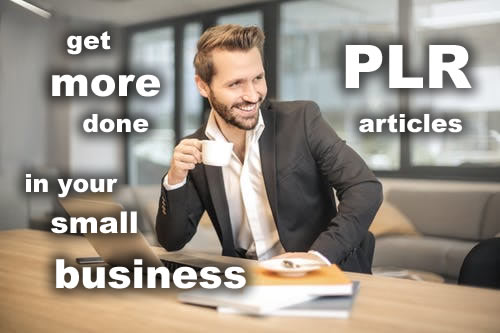 Article Titles Include:
Intro

To Get More Done in Less Time, Set Business Goals that Support Your Personal Goals

How Do You Use Your Time?

Time is Money, so What's Your Hourly Worth?

What Do You REALLY Want to Accomplish in Your Business?

Effective Ways to Tackle Time Management in Business

Calendars and Lists Help You Check Off Business Goals

Business Goals and the Big Picture

Take Back Control of Your Time

Be Realistic About How You Spend Your Billable Hours

Procrastinating Business Tasks Comes Back to Bite You

How to Quit Wasting Time Online

Stop Wasting Time in Your Small Business: Tips for Productive Communication

How Not to Let Telemarketers Waste Your Time

Stop Customer Service Reps Who Waste Your Time

Business Owners Have No Time to Argue
Here's a Writing Sample: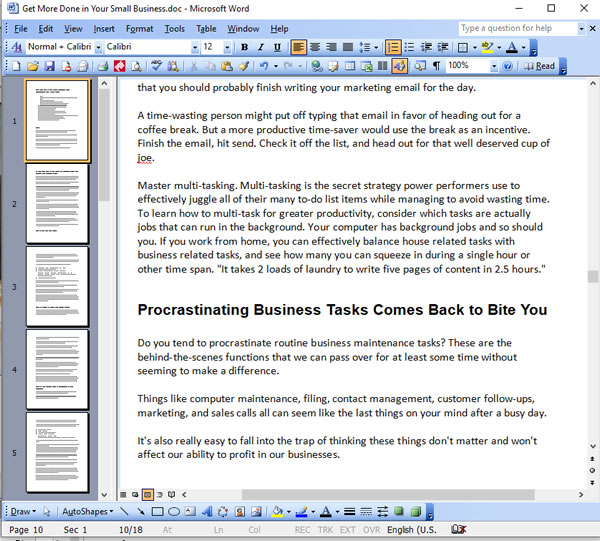 JANUARY ARTICLES SET 2: "Launch a VA Business in 2020" - Available Inside Your Paid Member aCcount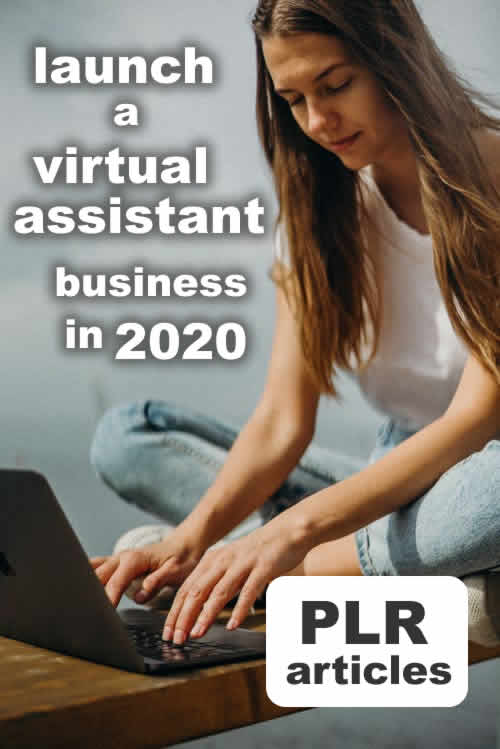 Should You Launch a Virtual Assistant Business?
Is it Worth It to Try and Work from Home?
Pros and Cons of Working from Home
What's a Virtual Assistant and Can You Be One?
Do You Need Credentials to Be a Virtual Assistant?
Set Up Your Home Office
Assess Your Work from Home Skills
Working from Home Might be For You If…
Determine Your Virtual Assistant Service Offerings
How to File Your Taxes When You Work from Home
Why Running an Email List is Key if You Work from Home
Free and Low Cost Programs for Virtual Assistants
Tips for Work-Life Balance as a VA
Passive Income Ideas for Virtual Assistants
How to Get Clients If You're a VA

JANUARY ARTICLES SET 1 RELEASED! "Copywriting and Design Must-Haves in 2020" - 9K Words Means You Get 2K Extra Words at NO Additional Charge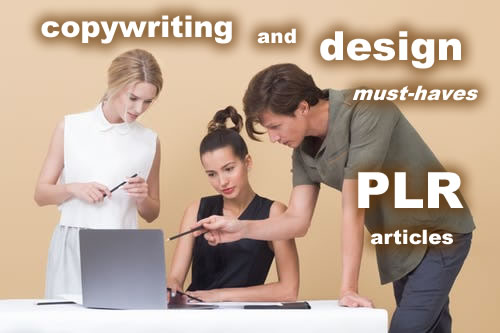 Article titles include:
Copywriting and Design: STILL the Keys to Improving Your Website's Performance
Copy and Design: The Dance of Persuasion
The Right Fonts for Your Website's Design and Copywriting Message
Common Web Design Mishaps to Watch For
How to Get Customer Testimonials that Rock, and Are Totally Legit
Using Metaphors to Tell a Story in Your Marketing Copy, and Do It Brilliantly
Wake Them Up With Your Web Copy
Copywriting Strategy: Use Your Words to Connect With People
Why Write Your Website's Homepage Last?
A Foolproof Method for Writing Website Copy
How to Become an Authority in Your Niche
Write Better Sales Copy
Capture the Voice of Your Brand
Sidebar Suggestions for Your Site
Mastering "Economy of Words" in Your Writing
These articles are available for instant download from your member account when you sign up at the bottom of this page.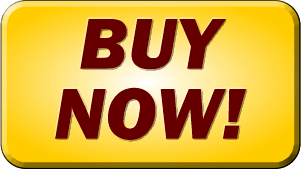 December Articles, Set 1 Released: "Website Marketing in 2019 2020: Get Your Company Out Front"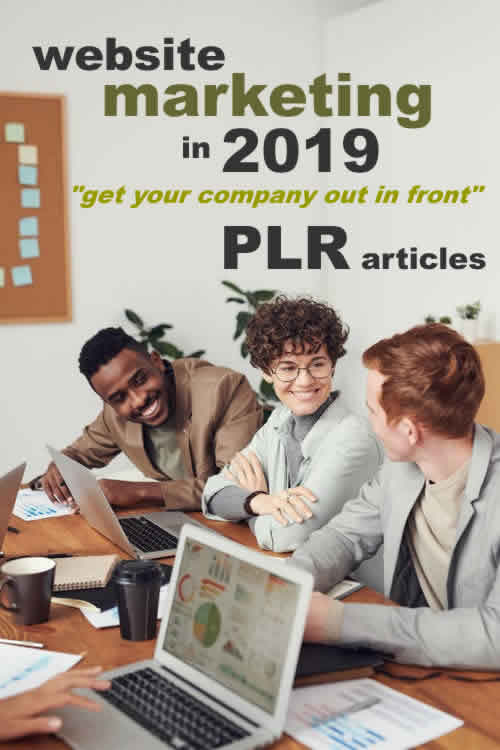 Get a Business Website: Basic First Steps
How to Get Your Website Found Online
What Should Your Business Website Pages Consist Of?
Marketing Your Business Website on the Web
Why It's Important to Collect Email Addresses via Your Website
Your Email Newsletter - Planning and Execution
What to Include in Your Company Emails to Customers and Signups
How to Get Testimonials from Your Customers
Simple Website Improvements to Help You Convert More Sales
Marketing Your Business on Facebook
What Does Branding Mean for Your Online Business?
Planning Your Company Newsletter Around the Seasons
What Kinds of Articles Should You Publish on Your Company Website?
Info Products Make a Nice Side Stream of Income for Your Website
Steps to Selling Info Products from Your Company Website

December Articles, Set 2: "Facebook Business Strategy: What You Need to Know for 2020" - RELEASED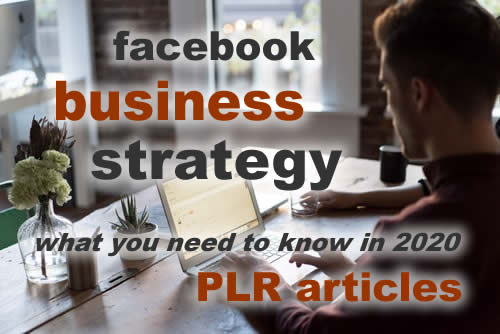 The Importance of Marketing Your Business on Facebook
Why Get a Business Facebook Page
Stand-Out Elements of Your Facebook Business Page
Tips for Getting Your Business Noticed on Facebook Groups
Benefits of Running Your Own Facebook Group
Ideas for Keeping Your Facebook Group Active
6 Conversation Stokers to Use on Your Facebook Group
Create Your Facebook Company Banner - Steps to Success
What to Know About Paid Ads on Facebook
How to Get People from Facebook to Your Website
How to Run a Special Sale on Facebook
Simple Steps to Creating Eye-Catching Graphics to Post on Facebook
Do Memes Work? When to Use them for Business
Avoid These 5 Conversations on Facebook as a Business Owner
Easy Ideas for Running a Facebook Based Business Event

These articles are available for instant download from your member account when you sign up at the bottom of this page.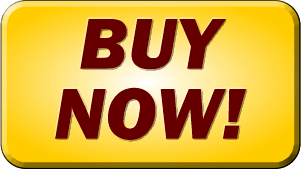 November 2019 ARticles, Set 1: RELEASED!
Blogging for Profits: How to Turn Your Hobby or Interest into Online Income - 15 Articles, 8K+ words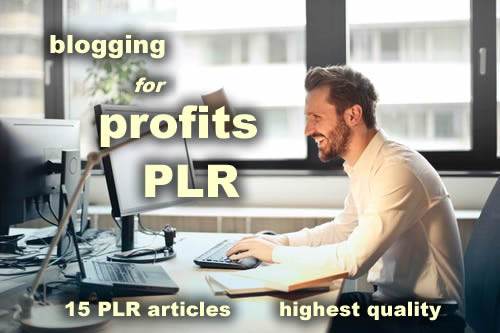 Here's what's included:
1. Why Create a Hobby or Special Interest Blog?
2. How to Know if Blogging will be a Fit for You
3. What Types of Skills Do You Need to Have as a Blogger?
4. Ideas for a Fun and Interesting Niche Blog
5. How to Make Your Blog Exciting and Sticky
6. Blog Monetization Preliminary Steps
7. What to Know About SEO?
8. Where to Get Content for Your Blog?
9. DIY Programs to Know as a Blogger or Website Owner
10. How an Email List Makes You Money
11. How to Claim Online Income on Your Federal Taxes
12. How to Set Up Automated Ebook Sales
13. Using Pinterest to Get More Clicks and Sales
14. Setting Up YouTube to Make Passive Income
15. How to Do a JV (Joint Venture) Online

November Articles, Set 2 Released:
"Set Up a Killer Affiliate Program" PLR

1. Convert Your Affiliate Mindset: From Competitive to Cooperative
2. Affiliate Marketing Preliminaries
3. What Types of Information Products Lend Themselves to Affiliate Marketing?
4. Who is Most Likely to Buy Through Your Affiliate Links?
5. Where to Find Affiliates to Promote Your Products
6. Best, Most Reliable Affiliate Software
7. How to Transform Your Virtual Services into Affiliate Products
8. Putting Your Affiliate Sales on Autopilot
9. Automating Your Affiliate Emails
10. Paying Your Affiliates
11. Affiliate Cautions, Scams and Fraudsters
12. Lead Times for Your Launches
13. What's an Email Swipe and Why Is It Important to Your Affiliate Sales?
14. What to Do if Your Affiliate Program is a Flop?
15. How to Set Up Special Sales for Special Affiliates
Also... this membership is exponentially awesome.
What that means is that my members receive new content each month PLUS they get "back issues" of PLR that I had released under the same level of membership prior to their joining.
So if you opt to stick with Wordfeeder for the long haul, you will be able to download a mind boggling amount of high quality content!
Ready to give us a whirl? Remember, this is brand new and "in a beta testing phase." If you find things along the way that can use improvement, please reach out to me. I'll likely need and appreciate your feedback!
Download Your Done-for-You LiFe Coaching, Business PLR articles Now.
Click "Buy Now" to make your selection of our monthly PLR memberships now


Current Price for our PLR Monthly is $11.97 per month
FREE PLR as an Added Bonus

Did You Know? You also get a TON of FREE PLR articles inside your Wordfeeder member area. Once you check out, be sure to log in and look in the top menu under FREE PLR.
How to Access Your PLR Articles:
File arrives via email upon receipt of online payment. Download again and again from your member account for the lifetime of your membership which is free to sign up. THANKS for supporting my freelance business. CHEERS to you in yours!