Update! This PLR pack now comes with 15 free tax and business-related images for your publishing use
---
NEW! Business PLR - urgent Topic, GEt this Out to your List Right Away!

Business Tax Tips for 2020 PLR - 8500+ words
(that's over 2K extra words FREE)
Income Tax Filing Tips for Business Owners in 2020: Best Practices, Plus Don't Miss These CARES Act 2020 Coronavirus Relief Tax Benefits
Hey, Dina from Wordfeeder here.
Do your business readers know that ANY of the following likely applies to them this tax filing season, offering a giant heap of Coronavirus Tax Relief after the sh*t show that was 2020?
FACTS that You and Your Readers MUST KNOW Regarding Coronavirus Tax Relief When Filing Your 2020 Business OR Individual Income Taxes:

People who were stuck home with virtual schooling kids with no options for child care may be able to take many of the CARES act tax benefits

Business owners can get their PPP loans extended if their sales showed a decline as a result of Coronavirus

Freelancers, side giggers and independent contractors are now entitled to unemployment compensation if Coronavirus interfered with their ability to work

People who were forced to take early distribution of their retirement funds get to dodge the 10% tax penalty, plus pay back the amount over a 3-year period and more

You need NOT have contracted Coronavirus to have been impacted (although if you did get the virus, the medical proof counts in your favor).

You ALSO do not need any type of "official certification" that your business or personal income was affected by the pandemic. All you have to do is make your needs known to your tax preparer and have the benefits applied to your situation.
This Content with Private Label Rights can be yours to share these important tips with people who look to you as an authority on business related topics. It's a great starting point to get their questions answered in a general way. I've included a ton of links that direct back to the IRS website where they can find the full details and latest updates, and get help for their specific situation.
Do NOT miss your chance to pick up this URGENTLY NEEDED information that you can use in at LEAST 3 HUGE ways:

Use it to build your business, grow your audience and profit. If you're a tax preparer, disseminating these details will give people confidence in your ability to help them. If you're a business owner, this content will push your good name farther out there.

Use it to help people - everyone wants and NEEDS these coronavirus tax relief tips. Many don't even know these tax benefits are available to them!

Use it to help yourself! I know that my family is going to benefit from this information. We have all been dealing with SO MUCH - and the US government is HELPING people through the horrors of the Coronavirus quarantine!
Again, this content covers Business Tax Tips for 2020
Income Tax Filing Tips for Business Owners in 2020: Best Practices, Plus Don't Miss These CARES Act 2020 Coronavirus Relief Tax Benefits
Includes more than 8500 words covering the following content topics:

Income Taxes for Businesses: the Basics
• Q: What is self employment tax?
• Q: How to determine if you're self employed?
• Net Profit, or Net Loss?
• Reduced Tax Rates for C-Corps
• What to Do if You Owe Back Taxes as a Business Owner
CARES Act of 2020: What Taxpayers Need to Know
Tips for Business Owners to Use Taxes to Their Financial Advantage
Coronavirus Relief for IRA Distributions and Loans
• Q: Does your IRA distribution qualify for coronavirus related relief from the 10% tax penalty for early withdrawal?
• Q: What Kind of Loan Relief is Offered in 2020 as Related to the Impact of Coronavirus?
• Q: What Type of Proof is Needed to Take Coronavirus Related Tax Benefits?
• Paycheck Protection Program (PPP) Loans Under the CARES Act
Coronavirus Related Relief for Retirement Plans and IRAs
• Q: Has there been a tax extension created for individuals who have taken coronavirus-related distributions?
• Q: If I take a coronavirus-related distribution, can I repay it?
• Q: Does a coronavirus-related hardship qualify you to take an early distribution on your 401(k), 403(b) or 457(b) plan?
• Q: If an eligible retirement plan does not accept rollover contributions, does that stipulation change if a qualified individual wishes to repay a coronavirus-related distribution:
• Q: What is the process for reporting Coronavirus-related IRA distributions and redistributions?
• Q: What is the maximum amount that you can report on your 2020 federal income taxes with regard to the coronavirus-related early distribution of retirement funds?
• Try out the Tax Credit Calculator from Turbo Tax
Summary of the New Coronavirus Relief Package for 2021
• Q: What is AGI?
• New Unemployment Allowance for Self Employed Freelancers in 2020
• Earned Income Credit Revised to Accommodate Lower Wages in 2020
• Paycheck Program Expanded for Small Businesses and Eligible Non-Profits
• Coronavirus Relief: Paid Leave for Contractors
Coronavirus-Related Distributions and Loans from Retirement Plans Under the CARES Act
• Q: How may retirement plans report coronavirus-related distributions?
• Q: How may individuals report these distributions on their federal income tax returns?
• Q: Distributions: What retirement plans does the CARES act apply to?
Business Tax Tips for 2020 Filing with Coronavirus Tax Relief
Small Business Tips: Filing Your 2020 Income Taxes
• Q: When are federal income taxes due in 2021?
• Q: When are your state taxes due?
• Q: When are quarterly estimated taxes due in 2021?
• Employment tax changes for 2020 filing:
• Q: When should paper tax forms be distributed to employees in 2021 for the 2020 tax year?
• Q: What is the Deadline for a Business to Submit Paper and Electronic Employee Forms?
Federal Income Taxes: Payment Options
• Direct Pay Using Your Bank Account:
• Pay by Credit or Debit Card
• What About an Individual Payment Plan?
• EFTPS (Electronic Federal Tax Payment System)
• Electronic Funds Withdrawal Payment:
• Same-Day Wire
Q: Should a Small Business Owner File for an EIN?
Coronavirus Tax Relief for Businesses
Credit for Sick and Family Leave
• Caring for Someone With Coronavirus
• Caring for Children Due to Daycare or School Closure
Tips for Filing Federal Income Taxes Using Form 1040 or 1040-SE and Associated Forms
Form 1040: US Individual Income Tax Return
• Schedule A: Itemized Deductions
• Coronavirus Taxpayer Relief for Form Deadlines
• Schedule B: Interest and Ordinary Dividends
• Schedule C: Itemized Deductions
• Form 1099-misc
Earned Income Credit and Coronavirus Relief
Business and Individual Tax Preparation Checklist
CLOSING REMARKS
2 Ways to Order This: Ala Carte, or as Part of Our Flat Fee Business PLR Monthly
This niche is SO hot it's on FIRE!
Use this high quality content to make quick work of ebook creation, online course creation, blog posting, or anything else you can think of to turn this into...
Even if you aren't a Wordfeeder PLR monthly member and don't want to be, you can STILL get this content to make into an ebook, blog posts, or anything else you may wish. This is available ala carte for your budgeting convenience.
Will your Business Coaching blog be getting clicks, signups and sales in the coming year?
It definitely will with this exeptional quality, internet business-themed content on your side. These articles are perfect for sharing as blog posts and then posting the links on social media. Just pop in the intro, add a compelling image, and share the link to your blog post where people can read more and sign up for your list.
Use this to make and sell an ebook.
More than 8500 words at a great value! Want to use these to create cash flow? Add some images and branding to this document, turn into a PDF and sell it as an ebook. The more people on your list, the more you profit.
Or, Coach... give away the ebook as a way to get more people to join your membership.
Screen Shot of the Content - Writing Sample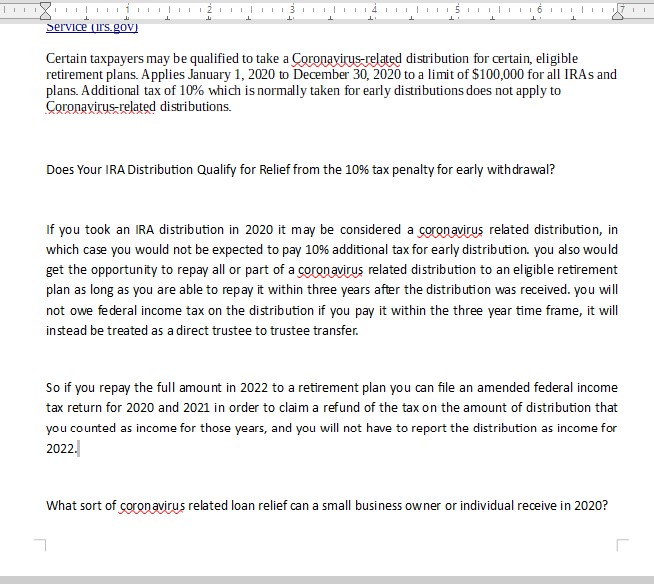 Here's another sample: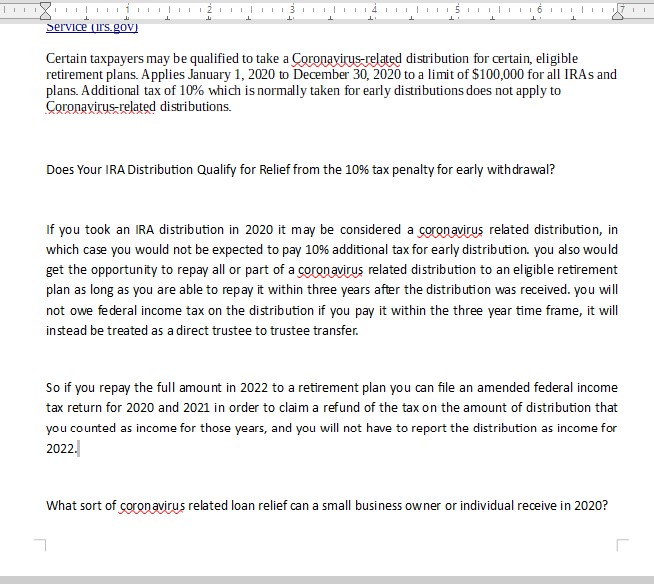 Content comes with 15 free BONUS images - medium size .JPG files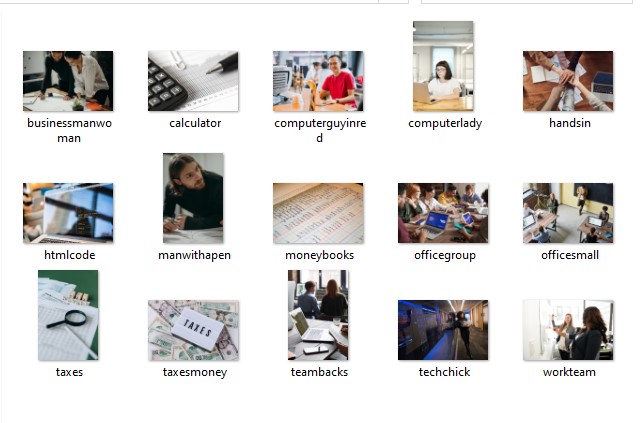 This content is being sold as PLR - Private Label Rights Content.
That means that you get to edit, change, brand, and publish them under your own name in the following ways:

As blog posts or website articles. Posting a series on a single topic that you cover for a full month is a great way to get targeted readers. Share links to your blog on social as well!

As articles shared on social media. If you host a group online, it helps to post information your readers want and need. Post your articles there with a link back to your blog.

As an ebook that you share to grow your list. An opt-in gift is a common way to get more people interested in you and what you do.

As PDF ebooks that you sell under your own brand name.

As a PDF course sent via email or hosted privately in an online conference room or private social media group such as Facebook

As an email course or an email series of tips. This content includes 15 articles that you can space out to go automatically via email at a time interval of your choosing.

As Pins. An eye-catching infographic and compelling lead-in brings them from Pinterest to your blog where they can learn more and sign up for your list!

As PowerPoint presentations - slide by slide, file delivered via link in an email.

As video slide shows. One short blurb or tip per slide, set to music, with images, works great.

As video tutorials - featuring you as the teacher, speaking about a topic. You can share the videos publicly to get known in your field. And you can also offer an upgrade option for people who may want a more in-depth learning experience.

The PLR articles that you receive from Wordfeeder will help you accomplish the above publishing goals and more!
THIS CONTENT IS AVAILABLE ALA CARTE OR VIA OUR BUSINESS PLR MONTHLY MEMBERSHIP.
Add this entire pack of information-rich PLR content to your collection or insider's membership right now.
Don't wait! If you do, you will miss your chance to turn this content into profit.
| | | | |
| --- | --- | --- | --- |
| PLR PRODUCT | HOURS TO CREATE FROM SCRATCH | COST IF HIRING A PRO TO CUSTOM CREATE THIS | PRICE AS PLR |
| Business Tax Tips for 2020- CARES act content - 8500+ words total! | 40 hours to write from scratch | 40 hours at $50 per hour = $2,000.00 | This content is regularly priced at $47 so you get it for less than a haircut! |
Use coupon code CARESACT for $20 off this pack!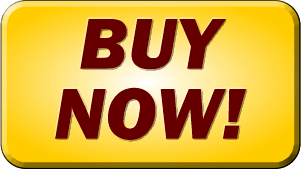 Buy now opens up to a new window so you won't lose this one! Got a coupon code? Enter it at checkout. "Buy now" takes you to a new checkout window where you can order this and peruse other high quality content packs from Wordfeeder.
Want the Better Value?
These articles are also available for instant download when you sign up for our Business PLR Monthly. Cancel any time! You will see this option at checkout along with the articles listed a la carte. Your choice!
How to Access Your PLR Articles:
Once your order processes, you will be asked to create a login to the Wordfeeder member site. Do this, then check your email for a confirmation, plus another email containing your delivery of the files.
If you have any questions or trouble with your download, email me and I'll get back to you as quickly as possible.
THANKS for supporting our freelance businesses. CHEERS to you in yours!