Coaches, Authors, Experts: Work Smarter, NOT Harder

Sign Up for Wordfeeder's "Smart Coaches Club" Content Membership Right Now.
We're about to share with you some really incredible, done-for-you content packages from Wordfeeder and our BEST, most trusted sources of top quality coaching content. Run away with armfuls of value-packed, affordably priced planners, workshop content, email templates, and some of the BEST customizable coaching content around.
Just think... you can order a complete first draft of your next profit-generating, client-pleasing course, email series, e-guide, journaling workshop, or whatever else you may want to dream up that your clients will go ga-ga for. Do it right from your beach chair, your content will be all ready for you to add your final touches and launch like a rockstar when you get back!
If you miss our offers from Wordfeeder and friends in June, you'll be kicking yourself! So go straight to the signup button below to immediately receive 3 FREE coaching gifts, and you'll have something awesome to inspire you. Plus, you'll be all set for instant notification of the next HOT done-for-you coaching content package, steeply discounted for a limited time only, for YOU!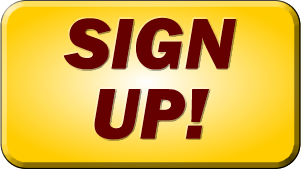 Here are a few freebies to kick off your NEW mission of creating MORE sellable info products in LESS time:
FREE Coach's Brainstorm: 43 Awesome Ideas for Your Next Coaching Ecourse

FREE "About Page Copywriting" Template for Your Personal Use or for Sharing With Clients

FREE Ecourse Creation Tutorial for Coaches and Experts
Again, this is just a taste of all the free stuff you get when you sign up for a Wordfeeder membership. You ALSO get free PLR articles to publish in all kinds of hot, sought-after niches... low priced content deals that you'll only find on the inside... recommendation to other, trusted PLR content providers and more.
Sign up for your FREE PLR Coaching Content membership right now: