FREE Self-Care PLR: Stats and Quotes to Beef Up Your Blog Posts, Ebooks, Emails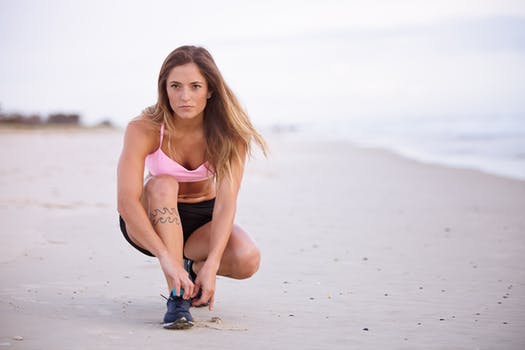 A Gift for You! Self-Care Stats and Facts to Share...

Hey, self-care publisher! Dina of Wordfeeder here. Do you ever find yourself publishing less-than-exciting blog posts because you just want to get the whole process over and done with?
Sure, you've checked a task off your list. But what happens when information-seekers come across your blog or website, and lay eyes on a lackluster article? More than likely, they'll just surf on by.
You don't want self-care seekers to leave your site. Instead, you want them to sign up for your list! Help readers gain the knowledge they're looking for, simply by sharing quotes from experts, and statistics from recent studies.
I know that one of the more tedious aspects of writing web articles is taking that extra step to find credible sources. You have to hit the search engines, maybe flip through an actual book or two, look for quotes from true experts, find studies to support your claims...
But this takes time and effort. So sometimes you just skip over the research part. And you publish the article anyway, just listing some facts and hoping that no one will notice the lack of a reference for where the information came from.
If you publish self care articles, I have a handy tool that's designed to take your articles to the next level of credibility and professionalism.
I've compiled a bunch of really good stats and quotes from published articles I researched on the web. Everything has been compiled in a Word document for your convenience.
You can have this list of quotes and stats, to use as needed in your articles, blog posts and ebooks on the very HOT topic of self care.
In fact, if you weren't certain of just how popular this topic really is, once you read the quotes and statistics that I came across online, you will be utterly sure of the value of this type of info. Self care is just about the biggest craze going!
And because I love my PLR customers, I wanted to give you this FREE gift right now. An instant download of Self Care Facts and Stats to use in your article publishing online!
What's Included in This Document:
Nine (9) stats/quotes about self care that you can paste right in and publish along with your self care articles. The quotes and stats lend credibility and an authoritative voice to any claims you make in your self-care articles.
If you opt to publish these, please be sure to include the source of the quote or statistic that you share. Thank you!
Here's a screen shot: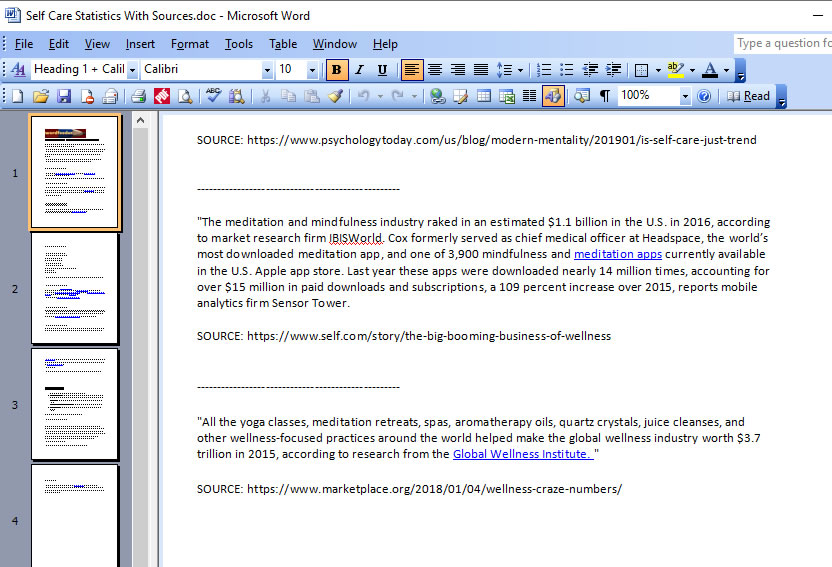 File Delivery Details
Deliverable includes an MS Word document for download which contains 9 quotes/stats total. You'll receive them via email after you sign up for our free membership on Wordfeeder. You can also access your content each time you log into our website.
If you'd like to grab these free images AND your free pass to access ALL the free ARTICLES available through Wordfeeder's member area, then simply drop your info into the sign-up form below.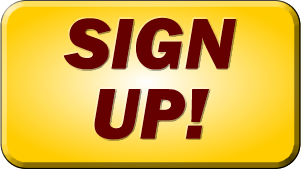 If you have any trouble accessing your files, please contact dina@wordfeeder.com
Please consider Wordfeeder as an exceptional source of high quality content to help you grow a wonderful and profitable online business.
CHEERS to you in all your professional pursuits!