Free Self Help Video Slide Show PLR - Tips on How to Have a Joyful Life.

Here's a screen shot of one of the slides.
Download as a Beta Test And Get this Free VIDEO Instantly PLUS Enjoy a $10 off Coupon on select seasonal Written PLR!
Download this FREE Video Slide Show to Publish on Your Self Help or Life Coaching Website
Hi there guys, it's Dina from Wordfeeder PLR. I'm experimenting with video content to see what I can create and what will successfully upload to the member area on the Wordfeeder website. If you're a PLR customer of mine, thank you! Here's a little something to help you get found on search engines.

I recently made a short, 35-second slide show covering How to Have a Joyful Life. I want to create more video content because I know that we all need to start posting videos to drive more traffic to our websites.

What to do with video content to Drive More Targeted Traffic to Your Self Help Website:
Upload the video (must be .mp4 format) to your platform of choice - for example, I use YouTube but there are other options, even Facebook.
Be strategic with your video title's keywords. Don't forget the description. You can link back to your website from there, too.
Paste the video embed code into a post or page on your website where you'd like the video to show up.
Within a few days of positing the video, you should start to see some new traffic coming in.
Right now, like I said, I'm doing some beta testing with video on Wordfeeder. I'm really not sure if big files will transfer well so I figured I'd start by posting mini slide shows. This one will be great to share on your self help website.

If this works for people, I may also give access to the text and image files that I use to create the videos. I will have to pack up everything in a single folder and zip it. Still not sure if it will upload/download successfully to the member area, so stay tuned!
While you're doing that, you can also grab some seasonal-appropriate content for $10 off with coupon code MADGOOD. You'll see some hand-picked selections at checkout!
For now, try to download this video content from Wordfeeder, and let me know how it goes.
I also put some other written PLR packs - seasonal favorites- there at checkout in case anyone wants to pick those up! Use coupon code MADGOOD for $10 off!

Again, not sure if this upload will be successful so that's why I'm asking for your help testing it in exchange for the video slide show. If it works, I'll see what else I can zip up for you to have!

Thank you so much!

Dina at Wordfeeder PLR
PS: It would cost you thousands to have content like the kind we create here, custom written for your company.
If you've never used private label right content before, now is your chance to test the waters and see how you like it. Remember, you can edit this, change the headline, add your own ideas to the content, and put your name on this to publish either online or in print.
What else can you do with done-for-you content like this?



Make into an ebook that new subscribers get as a free gift in exchange for signing up to be on your list

Sell the ebook at an affordable price point for your audience who may need a lower priced option than therapy or coaching

Use our content to share with life coaching or therapy clients who would like to work on decreasing stress and enjoy a greater sense of peace and contentment in their lives.

Add our PLR content to your private library of member resources - increases value and helps people!

Sell or offer an autoresponder series delivered one article at a time via email

Drive targeted traffic to your website or blog by posting specific problems that your target reader might have, and examples of how to solve them (think 7 tips articles, how-to articles, Q&A content and so forth)

Create workbook material for your next in-person support group

Incorporate PLR into a helpful video that you share with subscribers who may want to sign up for your coaching or counseling services

Add to a more comprehensive guide or webinar that you may be creating

Anything else you can think of!
More FREE PLR After You Log In
This MS Word download is a terrific free sample of the types of content packs we create at Wordfeeder. And what's more, once you become a member you get a whole lot more free articles after logging into your member account. Just look for them under FREE PLR in the top menu.
Use the below sign up form to create a member account on our site and download your FREE Content right now: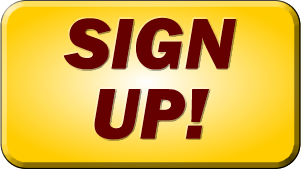 Download your free PLR content here. Opens to a new window so you won't lose this one!
Don't forget to use your coupon code, MADGOOD, for $10 off any of the seasonal written content packs listed there at checkout. Thanks so much for your help and support!
How to Access Your PLR Content:
Once your order processes, you will be asked to create a login to the Wordfeeder member site. Do this, then check your email for a confirmation, plus another email containing your delivery of the files.
If you have any questions or trouble with your download, email me and I'll get back to you as quickly as possible.
PS: Don't forget! In addition to this high quality article, you also get a TON of free content once you log into the Wordfeeder member area. Check the top menu and look under FREE PLR to see what's offered.

THANKS for supporting my freelance business. CHEERS to you in yours!
---
Wordfeeder offers 3 PLR Monthly Memberships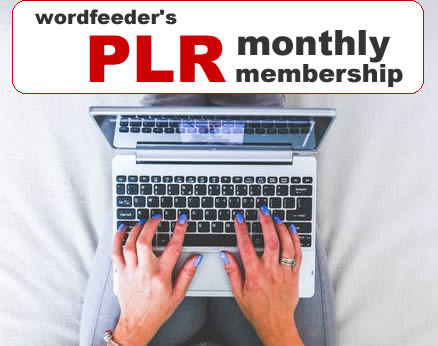 Life Coaching/Self Help PLR Membership
Business PLR Membership
Weight Loss PLR Membership
Please note, we will update our PLR Monthly pricing AND deliverable in 2021. This is your last chance to download all 12 months of Wordfeeder's 2020 memberships.
NEW Monthly Deliverable for ALL Memberships:
15 articles per month.... Price: 11.97 per month
You will also receive access to all prior article releases that date back to January of the current year. All 2020 content releases will be archived. Thank you for your patience as we migrate the system to our new membership terms!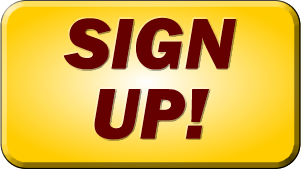 Sign up using the above button. Thanks for your support of my freelance writing business.